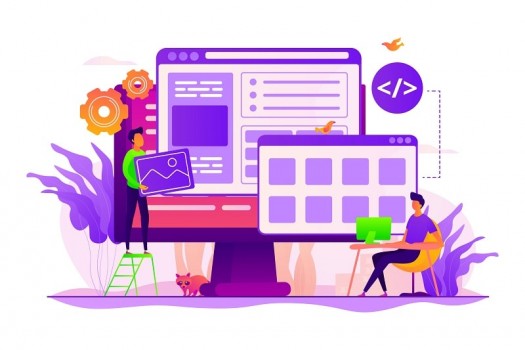 ---
Careers in IT
Our society today is becoming more reliant on technology. Products from tech companies like Google, Microsoft, Apple, Facebook, Netflix, and Amazon have become embedded into our daily lives. This has resulted in a growing demand in information technology (IT) jobs.
From networking and cyber security to software development and technical support, there are dozens of sub-specialties within this field. The field continues to expand as new roles are created to address the challenges of new technologies.
IT careers also tend to provide greater flexibility, job security, and pay. You can work almost anywhere in the world with the right IT career.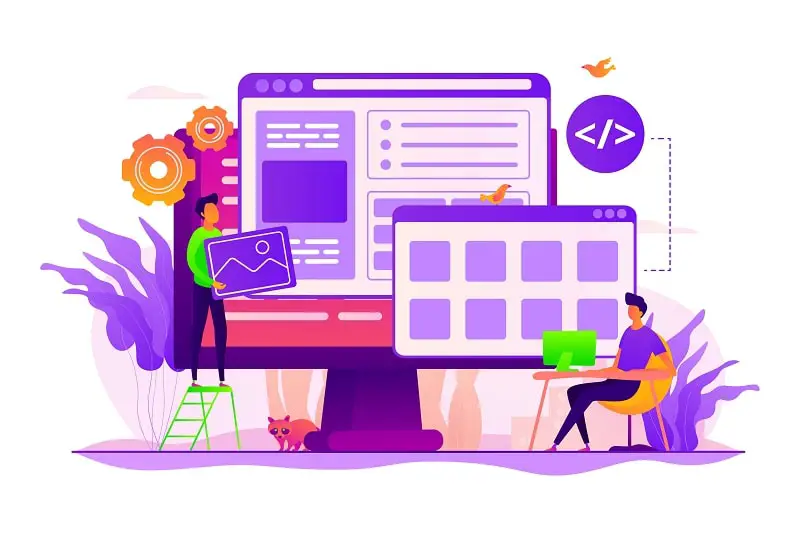 ---
---
Networking
The Networking team designs, implements, and manages computer networks, including local area networks (LANs), intranets, extranets, and wide area networks (WANs).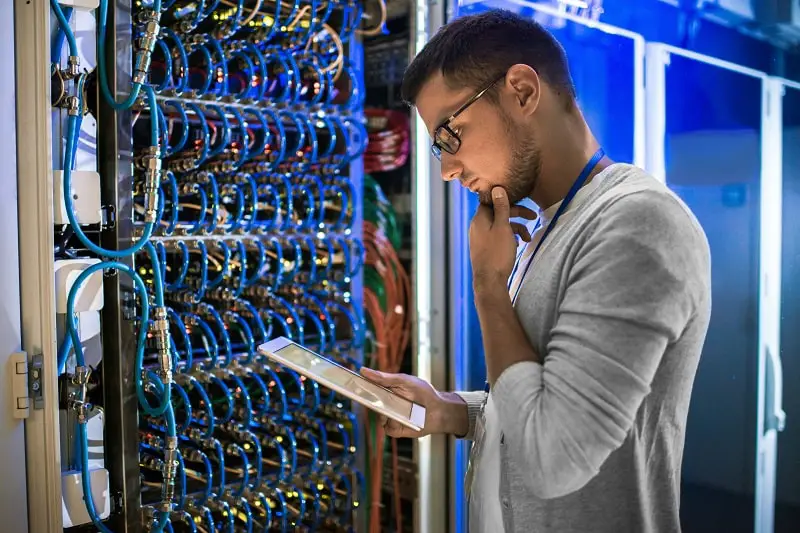 Network Engineers are responsible for developing the framework of computer networks. They may also maintain the networks by installing firewalls, updating virus protection software, and conducting regular maintenance tasks.
Network Administrators are primarily responsible for maintaining computer networks. They oversee networks and manage the operational staff, which includes Network Technicians. Administrators ensure that the networks continue to work properly.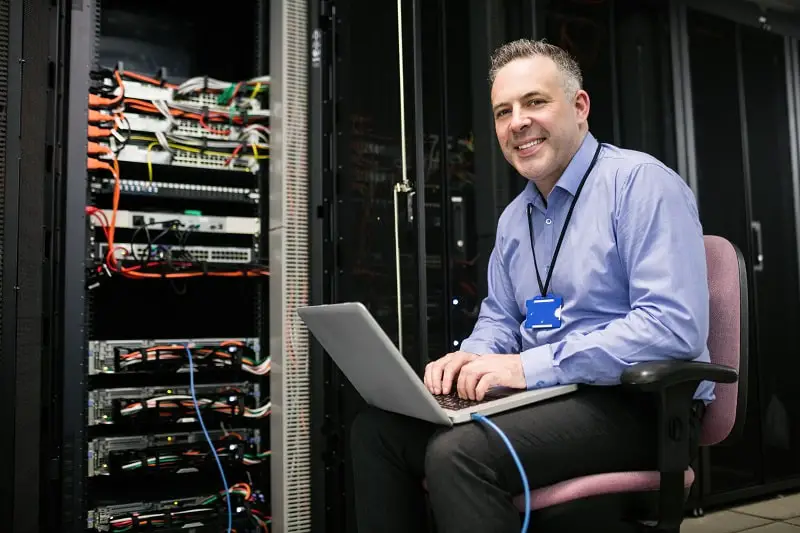 Network Technicians maintain computer networks. Common tasks include troubleshooting and repairing software and hardware issues. They may also perform updates, install new hardware or software, and identify bottlenecks that limit network performance.
---
---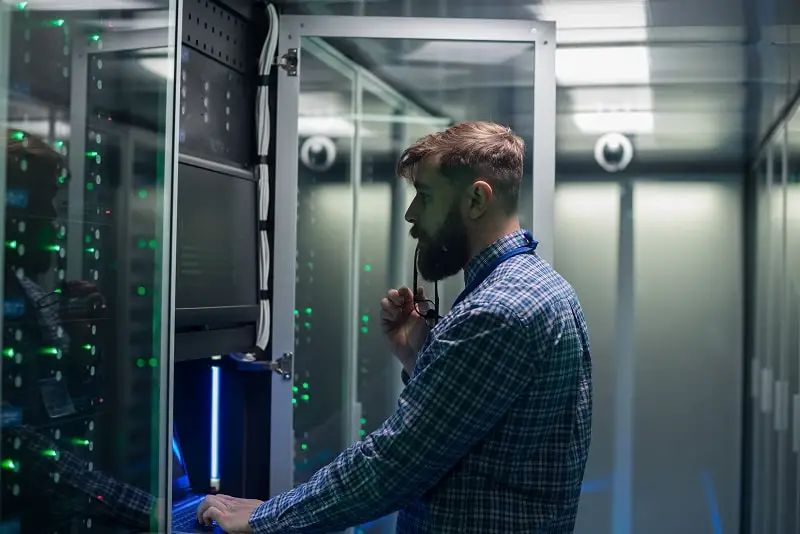 Network Analysts analyze the performance and reliability of computer networks to maintain the function of the network. They may analyze the configuration of the network, hardware, and software and make any required changes.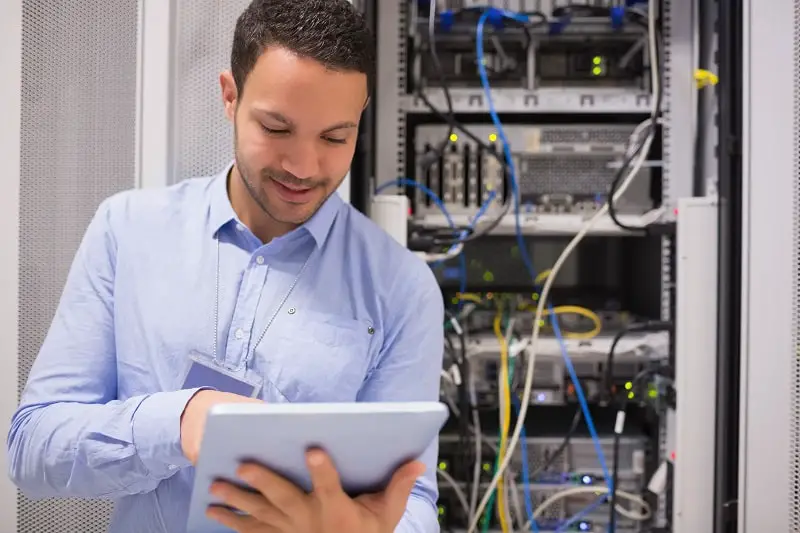 Network Architects are typically responsible for creating plans and layouts for networks. They develop the architecture for the network while considering data security, network optimization, and the needs of the end-user.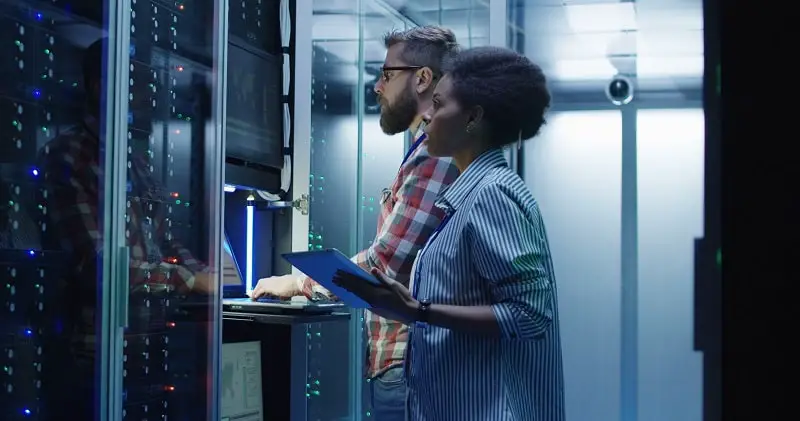 NOC Engineers provide engineering support to resolve network connectivity issues. NOC Engineers monitor servers and equipment from a centralized location to provide seamless connectivity and prevent downtime.
---
---
NOC Technician
NOC Technicians are part of the technical NOC team. They spend their time troubleshooting connectivity issues and monitoring critical network elements to maintain 24/7 server uptime and prevent network outages.
---
---
Software Development
The Software Development team is responsible for designing and programming computer software, including application software and system software.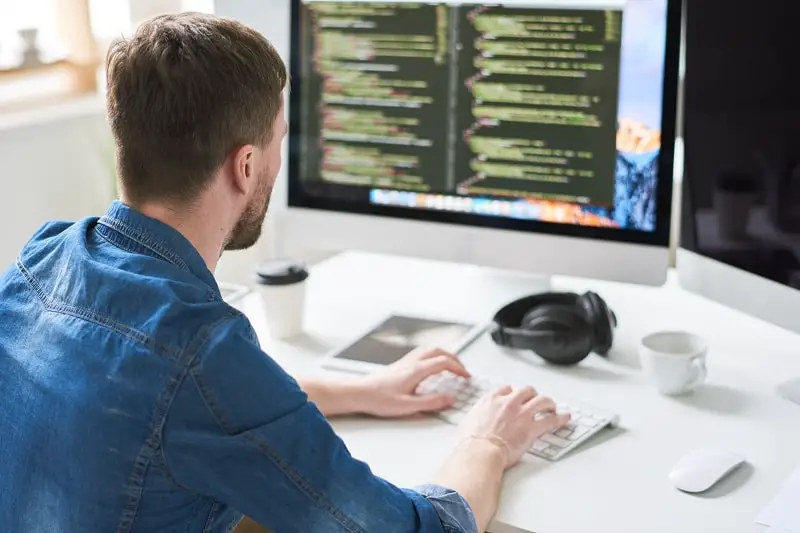 Web Developers specialize in the development of websites and web-based applications. They may work with Software Engineers to develop the front-end environment used by users on the web.
Junior Software Engineer
Junior Software Engineers are entry-level members of the Software Development team. They may fix bugs and write basic code. This job provides the training needed to become a Software Engineer.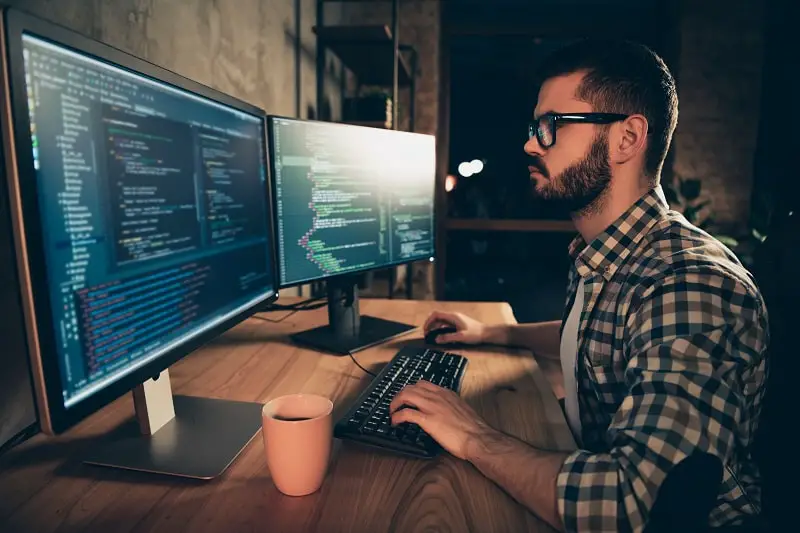 Software Engineers use computer science skills and knowledge to design and develop software. They may use a variety of programming languages and engineering principles to develop software with specific functions.
---
---
Senior Software Engineer
The Senior Software Engineer directs software development tasks and may supervise a team of Software Engineers and Developers. They are still involved in coding and programming but may delegate certain tasks to lower-level Software Engineers.
Principal Software Engineer
The Principal Software Engineer is also known as the Lead Software Engineer. This is the highest position for Software Engineers. They lead the Software Engineers and work with upper management to define the needs of the project.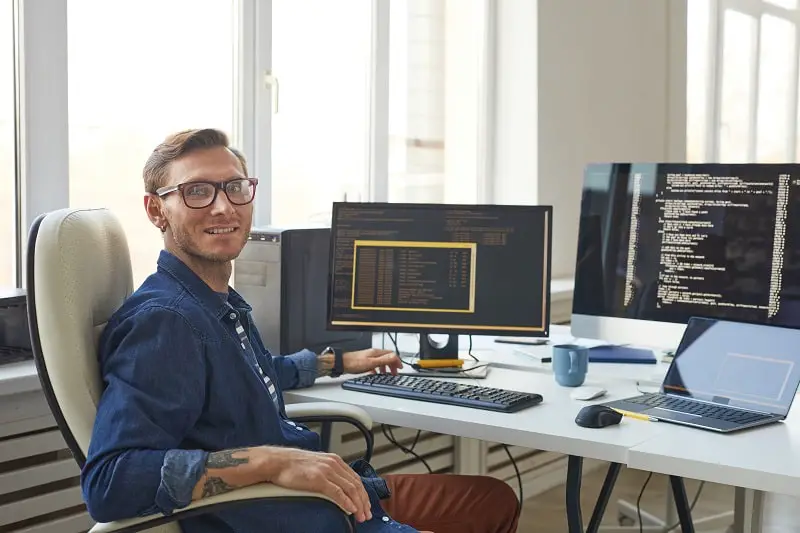 The Software Engineering Manager supervises the daily work of the Software Engineers. They are typically responsible for managing the logistics of the project to ensure that the Software Engineers stay on track. They may handle scheduling, meeting deadlines, and coordinating with other departments.
---
---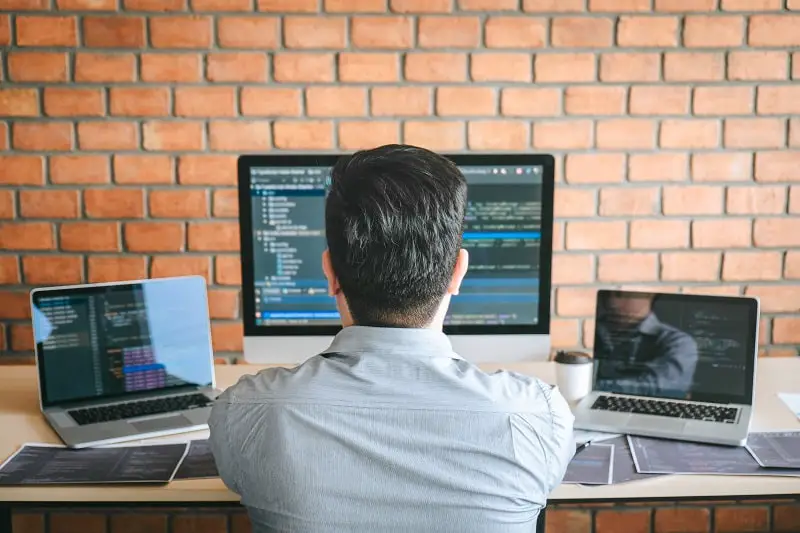 Quality Assurance (QA) Engineers develop tests to detect bugs and find any problems that may impact the performance of the software before launch. They typically work with QA Testers or Software Testers.
The QA Manager supervises the QA Engineers, often managing multiple QA teams for various projects. They oversee the quality of the software and ensure that it meets the standards of the organization.
QA Director
The QA Director develops and monitors QA programs that are followed by the QA Manager and QA Engineers. They are responsible for planning and directing QA policies and procedures.
---
---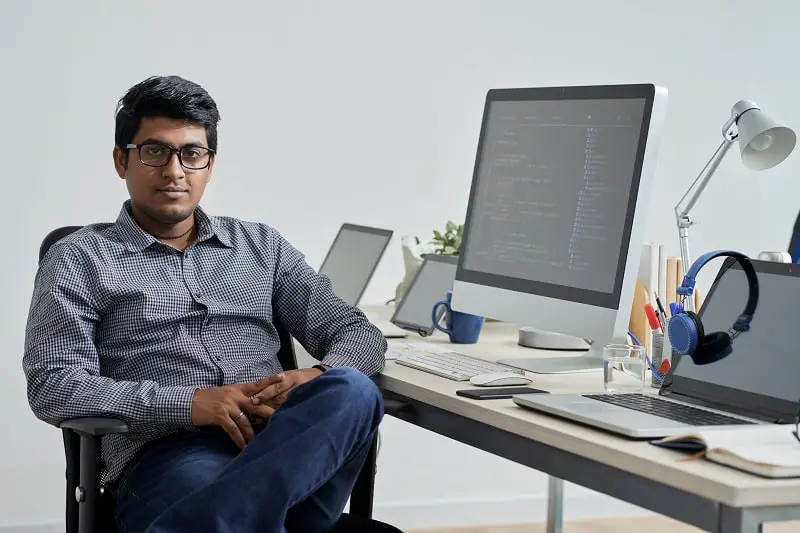 Software Testers test the functionality of computer software before it is released to the public. Their job is to find bugs and report them to the QA Engineers.
Software Architect
Software Architects are high-level Software Developers. Their main responsibility is to ensure that the software meets coding and technical standards to reduce the risk of design flaws or performance issues.
---
---
---
DevOps and Cloud Technology
DevOps combines Software Development and traditional IT roles to deliver quality applications at greater speed, often with the use of Cloud Technology.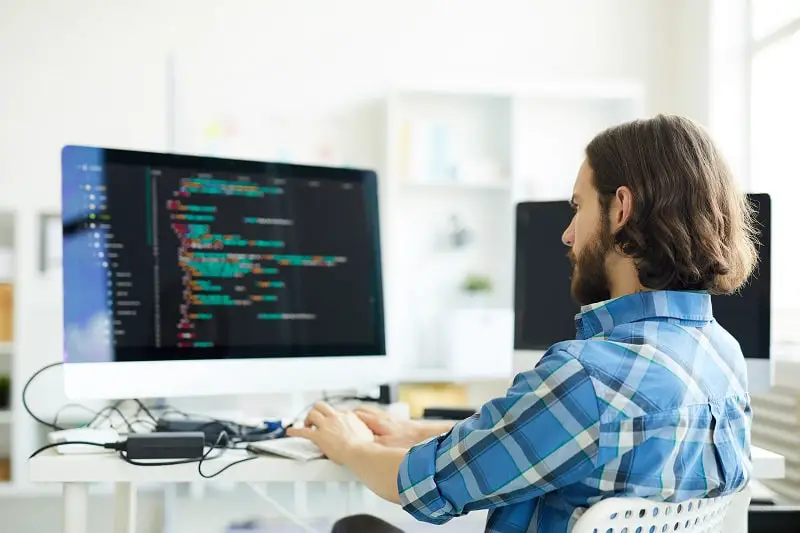 A DevOps Engineer is typically a Software Developer that works with a team of IT professionals to design, develop, and implement DevOps solutions. Job duties include programming, testing, and deploying software.
DevOps Architect
A DevOps Architect is responsible for the high-level design of DevOps applications, including integrations with other software. They design the framework that DevOps Engineers use to develop applications.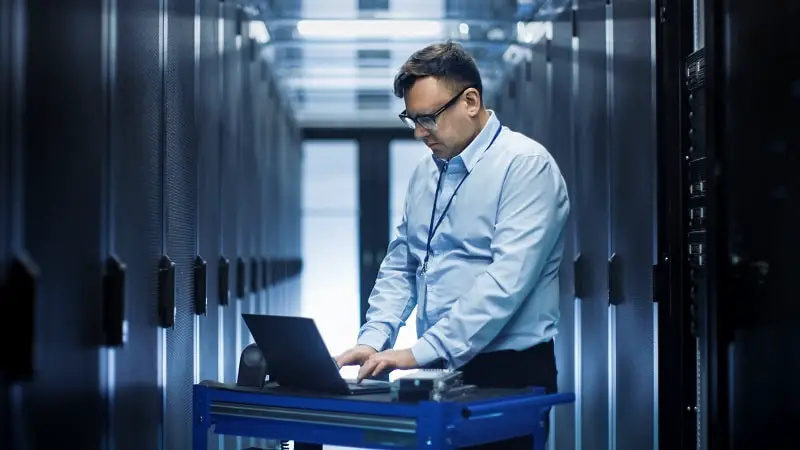 Cloud Architects review the technical requirements of a cloud project to design the architecture used by Cloud Engineers to develop the final product. They attempt to solve business problems using cloud technologies.
---
---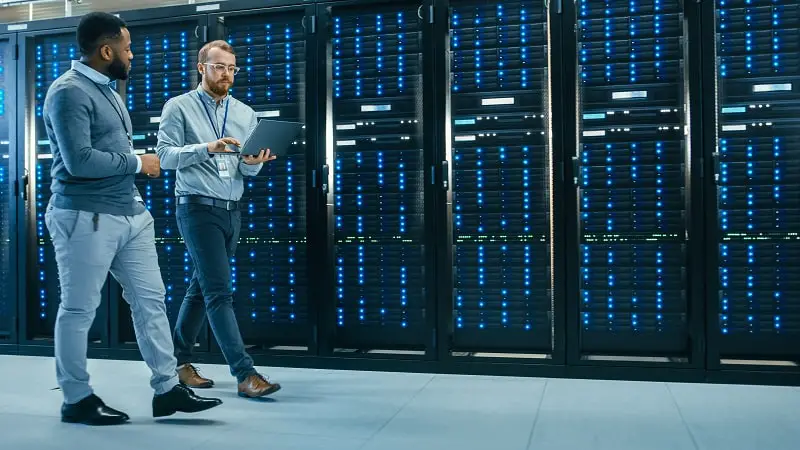 Cloud Engineers develop and maintain cloud infrastructures and networks for clients or organizations. After deploying the cloud infrastructure or network, they continue to monitor it and perform routine maintenance.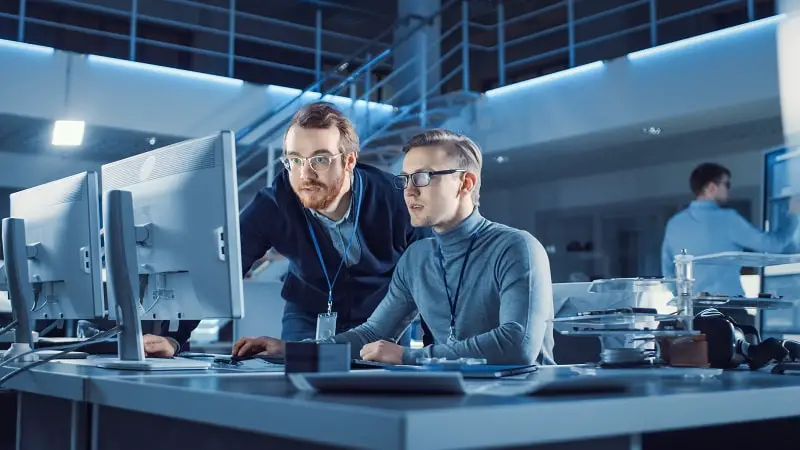 The Release Manager manages the release activities of a project. They coordinate with members of the development team to ensure that they have the necessary resources and meet the timelines for the release of the product.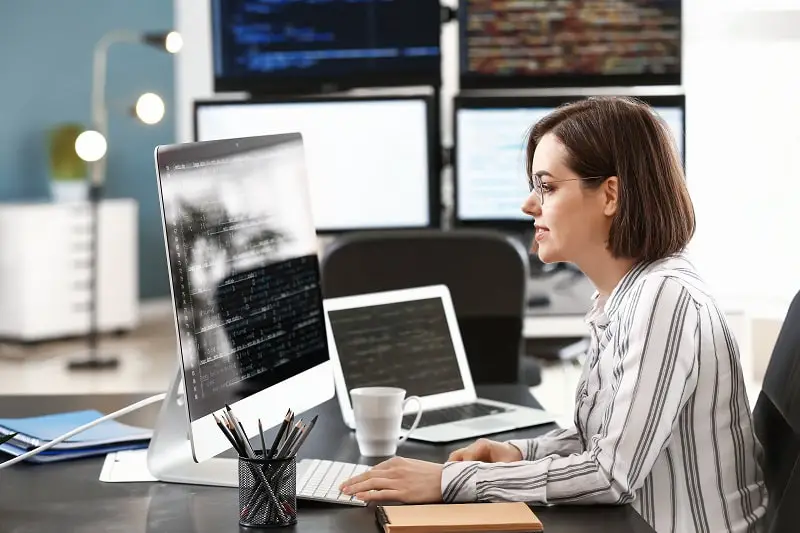 Site Reliability Engineers (SREs) are specialized Software Engineers that deal with cloud infrastructure and operations problems. Their primary duty is to create scalable, reliable software systems that limit the need for manual human input.
---
---
Cloud Support Engineer
Cloud Support Engineers maintain cloud infrastructures and networks. They assess the performance of cloud systems to detect potential bottlenecks or vulnerabilities. They also help customers resolve technical issues with cloud technologies.
Integration Specialist
Integration Specialists are Software Developers and Engineers that specialize in the integration of multiple technologies. Common job tasks include integrating internal and external APIs and ensuring that multiple components work together.
---
---
IT Management
IT Management includes the upper-level executives responsible for managing the direction of IT operations, from Software Development to Network Development.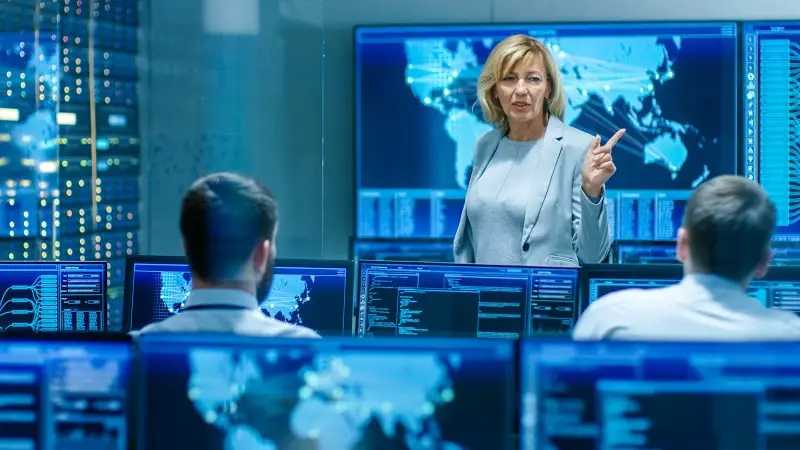 The Chief Information Officer (CIO) is the most senior executive in the IT department. Their job responsibilities include setting objectives, selecting suitable technology, and overseeing the development of new technological systems.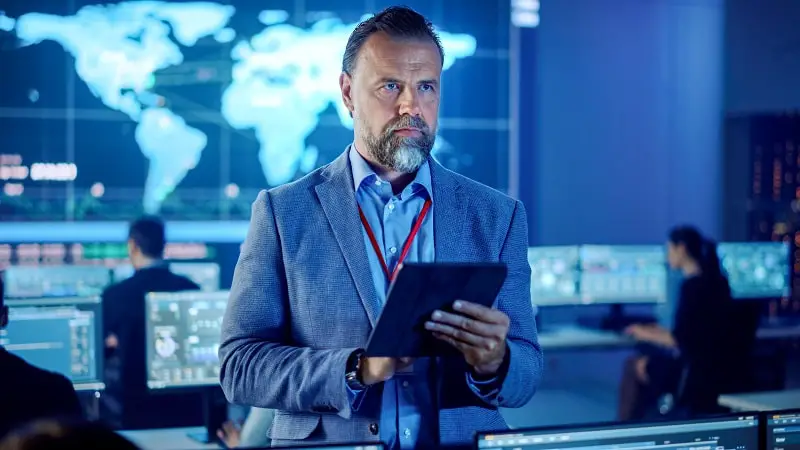 The IT Director works under the CIO to manage and execute the IT infrastructure for organizations or clients. They oversee technical projects to ensure that they align with organizational goals.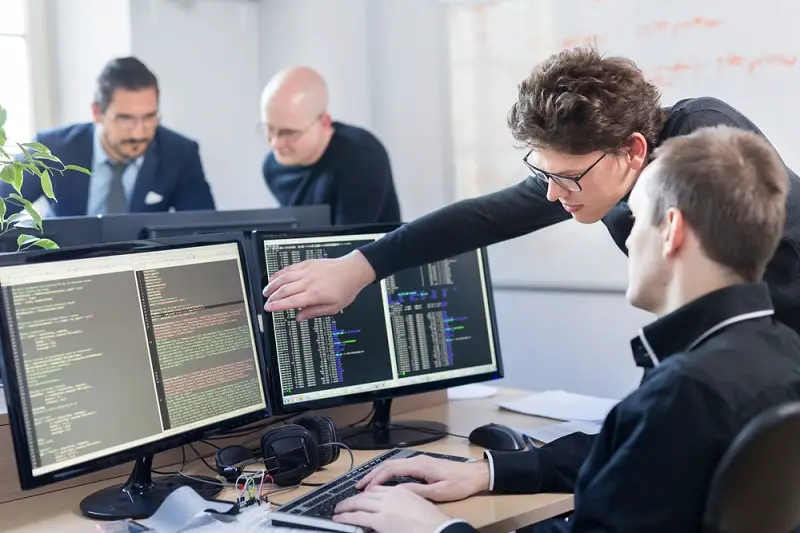 The IT Manager manages the daily activities of the IT department. They may coordinate with multiple IT teams, resolve scheduling issues, and help carry out the objectives set by the CIO and IT Director.
---
---
CISO
The Chief Information Security Officer (CISO) oversees the security activities of the IT department. This is a senior position that involves establishing and reviewing security policies to protect data.
The Chief Technology Officer (CTO) is responsible for resolving the technical issues of a project. They typically develop procedures and policies for enhancing the technological features of a product or service.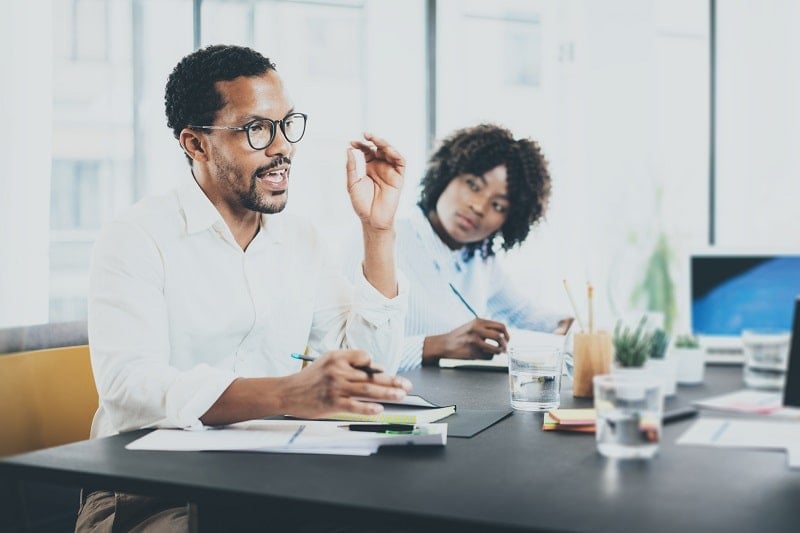 The IT Project Manager plans and oversees IT projects. Common job duties include allocating resources, setting budgets, and supervising the daily activities of Developers or Engineers to meet goals and deadlines.
---
---
IT Program Manager
The IT Program Managers manage multiple IT projects, often overseeing the work of several IT Project Managers working on related projects. They typically attempt to coordinate the projects for simultaneous releases.
---
---
IT Business and Strategy
Employees involved in IT Business and Strategy are responsible for developing the overall strategies used by other departments to develop profitable products.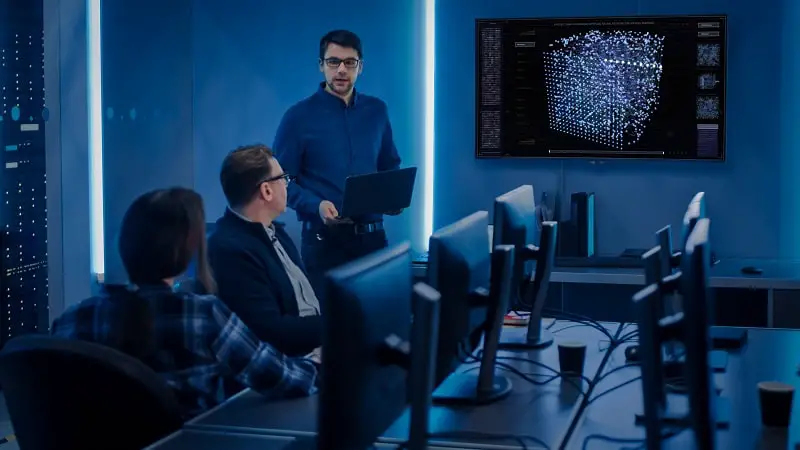 Enterprise Architects manage the upkeep and maintenance tasks needed to maintain IT networks and services for large organizations. They also plan and design the integration of multiple enterprise services based on organizational needs.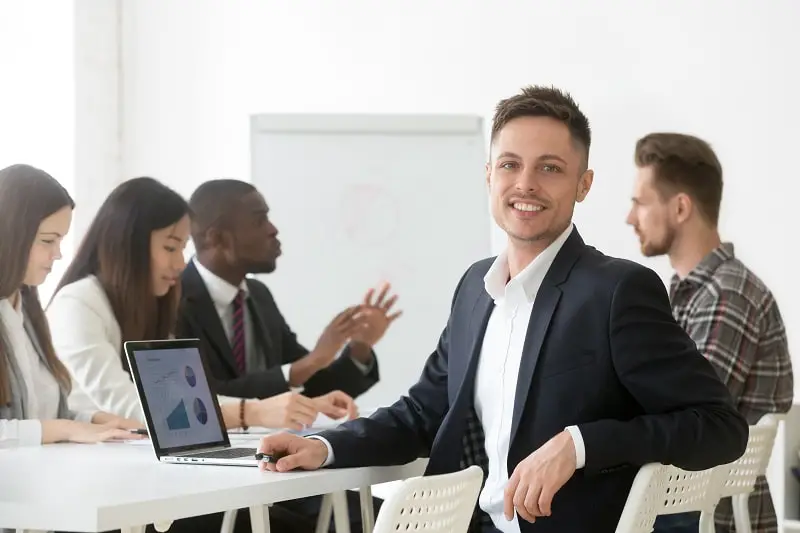 An IT Business Analyst has experience in both Information Technology and Business Administration. They act as a liaison between the IT department and the executives, helping to ensure that IT projects meet business objectives.
Business Architect
A Business Architect is responsible for developing the overall IT strategy of an organization and streamline existing IT processes. Their goal is to increase efficiency and bridge the gap between IT strategies and operations.
---
---
IT Operations Manager
An IT Operations Manager oversees the daily operations of an organization's IT department. They are responsible for ensuring that software, services, and systems continue to work securely and reliably.
IT Operations Analyst
The IT Operations Analyst provides support for the daily operations of the IT department, analyzing activities to ensure that IT support and services are delivered without any issues.
---
---
Services and Infrastructure
The Services and Infrastructure staff provide support to customers and help ensure that network services continue to run smoothly.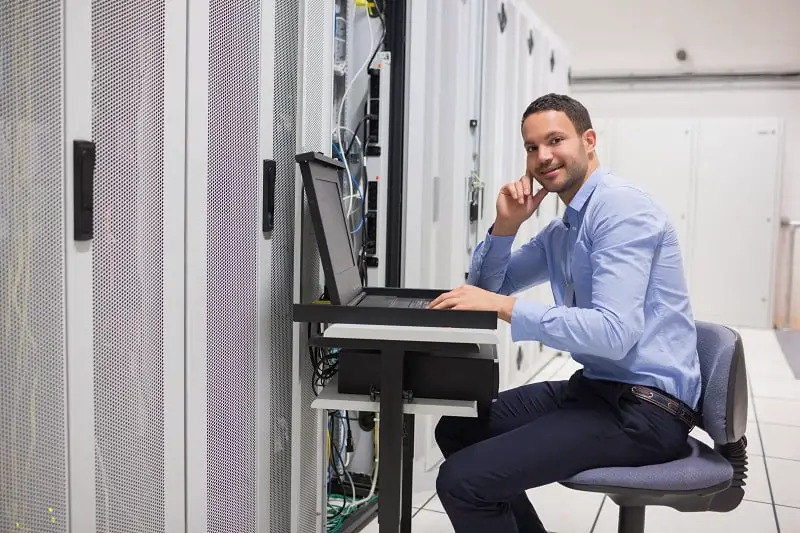 The System Administrator (Sysadmin) is responsible for the overall upkeep and configuration of computer systems, such as servers. They monitor computer systems, perform updates, and optimize components to maintain reliability.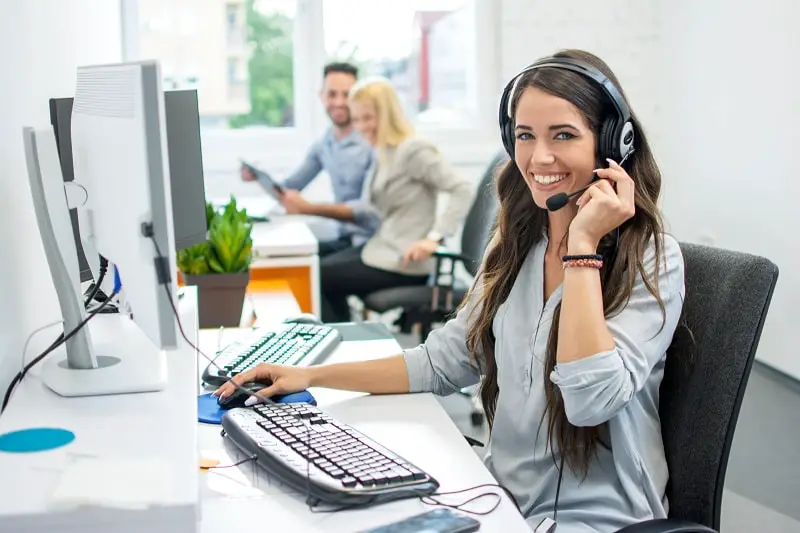 Help Desk Technicians provide technical support to customers. They may offer support via phone, remote desktop, or online chat. They typically have a queue of technical support tickets.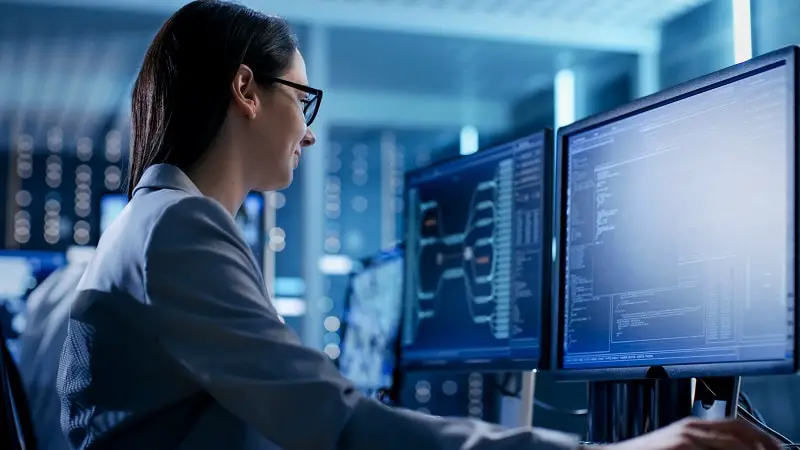 Systems Engineers evaluate the existing infrastructure of computer systems to develop more efficient solutions. Common job tasks include designing and integrating complex IT systems and equipment, such as servers.
---
---
Desktop Support Technician
Desktop Support Technicians provide hardware and software support for desktop computers. They may resolve issues over the phone or in-person. They may also install new software and perform updates.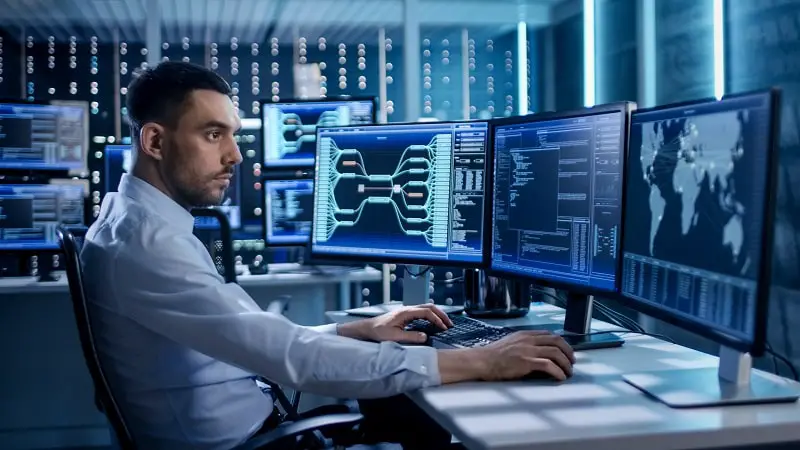 System Architects design the architecture for complex computer systems, including servers and other networking technologies. They need to ensure that the various components work together efficiently and meet specific goals.
Computer Hardware Technician
Computer Hardware Technicians are responsible for fixing computer hardware issues. They may replace or upgrade damaged or outdated components, such as hard drives or RAM.
---
---
Cyber Security
Cyber Security professionals are dedicated to protecting networks, software, and entire infrastructures from viruses, malware, and cyberattacks.
CISO
The Chief Information Security Officer (CISO) oversees the Cyber Security IT professionals. They are typically responsible for developing and enforcing security policies and procedures to protect against attacks.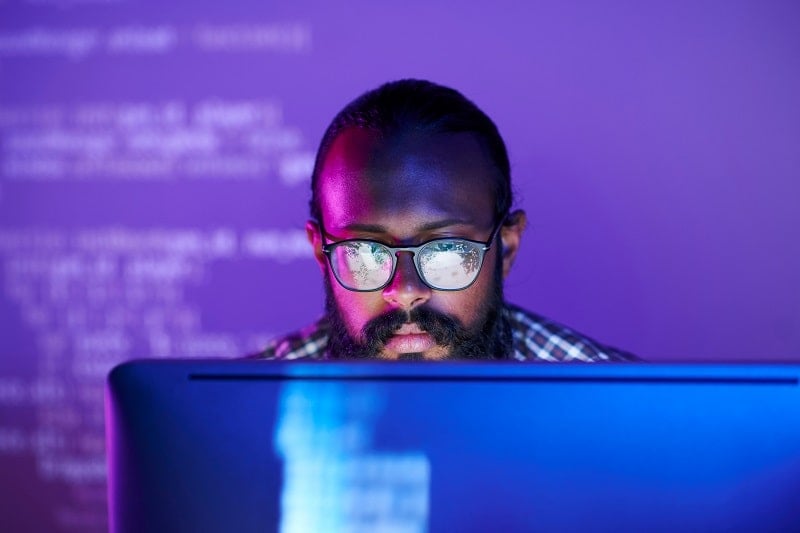 Cyber Security Analysts analyze the security measures used by organizations to protect their computer systems and networks. To analyze the security of a system, they may develop tests and perform audits.
Security Engineer
Security Engineers are responsible for developing security solutions and software for protecting computer networks and systems. They may design or implement antivirus software, firewalls, and other safeguards against cyberattacks.
---
---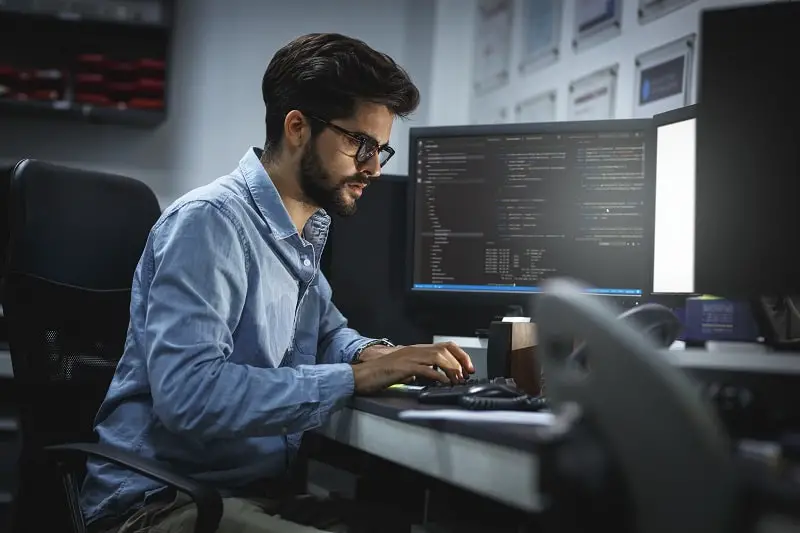 Penetration Testers attempt to detect security vulnerabilities in computer software or networks. They perform simulated cyberattacks to evaluate the security of the system and report their results to Security Engineers or Analysts.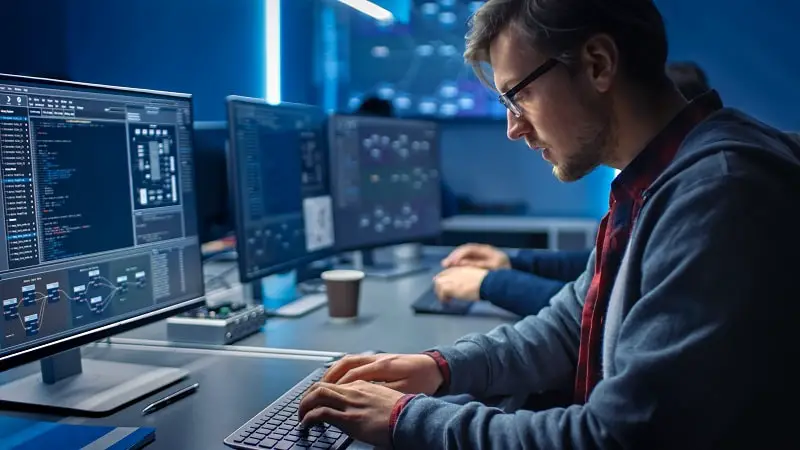 IT Auditors analyze and access computer network infrastructures to ensure that systems and processes run efficiently and securely. They may also review the software or systems to ensure compliance with data security regulations.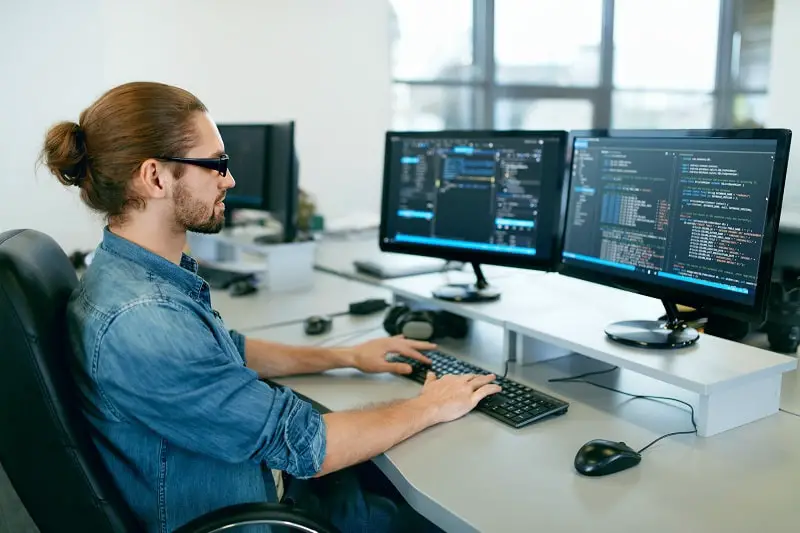 Cryptographers help secure data by developing algorithms and ciphers for encrypting and decrypting data. They may also work for the government or police departments to decipher encryption technologies and access secure data.
---
---
Security Administrator
Security Administrators are responsible for the overall administration of an organization's cybersecurity solutions. They may oversee the installation and troubleshooting of security software and procedures and direct the activities of other IT security professionals.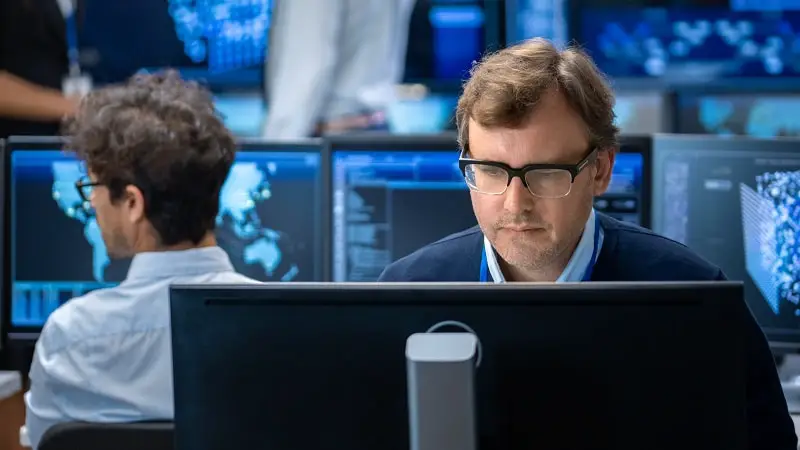 Security Architects design the architecture for integrating multiple security technologies while ensuring that everything continues to operate smoothly and securely. They may also design, build, and test original security systems.
Network Security Engineers monitor the security of computer networks. They attempt to identify and resolve security issues and implement security procedures to reduce the threat of major cyberattacks.
---
---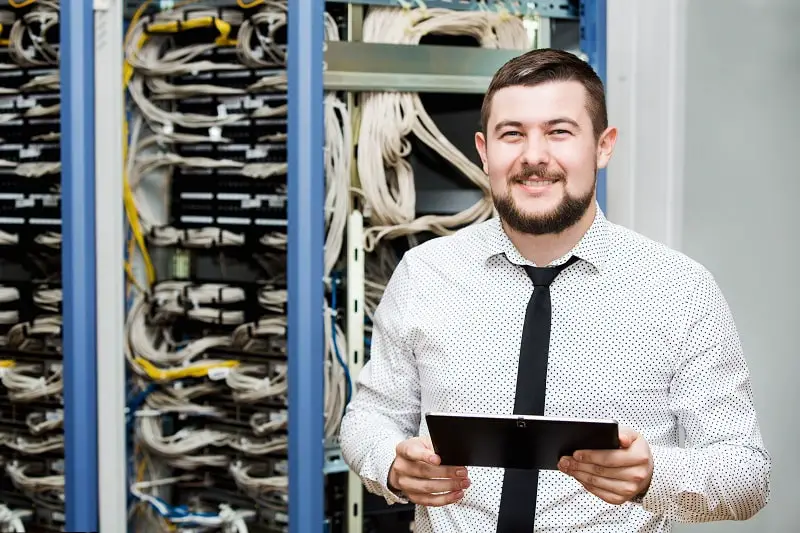 Incident Managers help identify the potential causes of IT system failure to help prevent a future loss of disruption of service or data. Their primary job duty is to protect against cybersecurity incidents.
Computer Forensic Investigator
Computer Forensic Investigators help recover data from computer systems and devices. They are often employed by law enforcement agencies to retrieve information from the computers and electronics owned by suspects or victims of crimes.
Cyber Security Specialist
Cyber Security Specialists monitor, detect, investigate, and respond to cybersecurity incidents, such as DDoS attacks. This job typically involves monitoring computer systems or networks remotely and responding to all threats and vulnerabilities.
---
---
Cyber Security Consultant
Cyber Security Consultants offer their services to clients to help protect against cyber threats. They may analyze existing security procedures before providing recommendations to their clients. In some cases, Consultants perform simulated cyber attacks to detect vulnerabilities.
Malware Researcher
Malware Researchers use various tools to learn more about the function of specific types of malware. By researching the malware, they can attempt to find a solution for protecting computer systems against it.
---
---
Data and Storage
Data and Storage IT professionals develop and maintain the databases that store data for software or cloud technologies and services.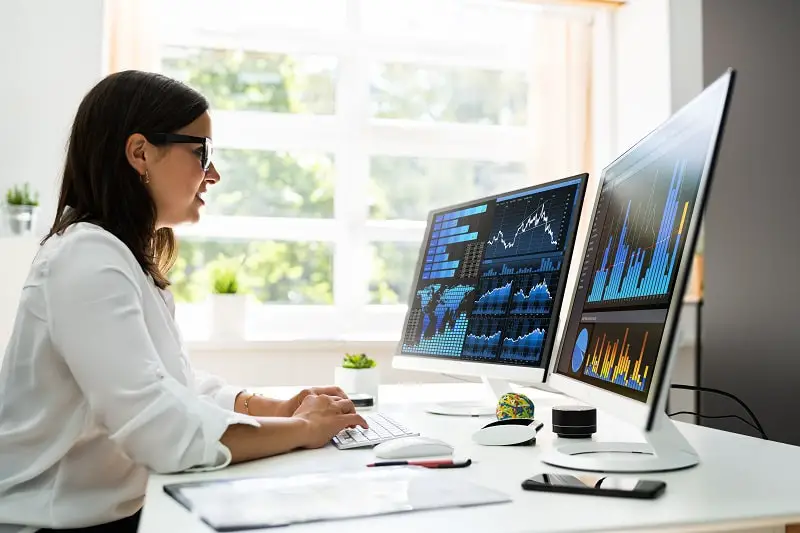 Data Analysts are responsible for analyzing data and translating it into readable reports. They may help detect trends or provide metrics that businesses can use to make more informed decisions.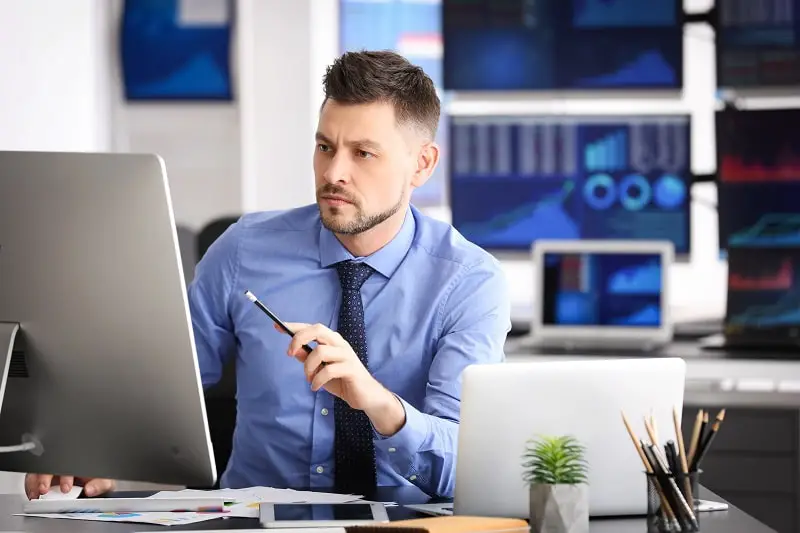 Data Scientists perform many of the same tasks as Data Analysts. However, they work with much larger sets of unstructured and structured data, helping businesses and artificial intelligence software understand big data.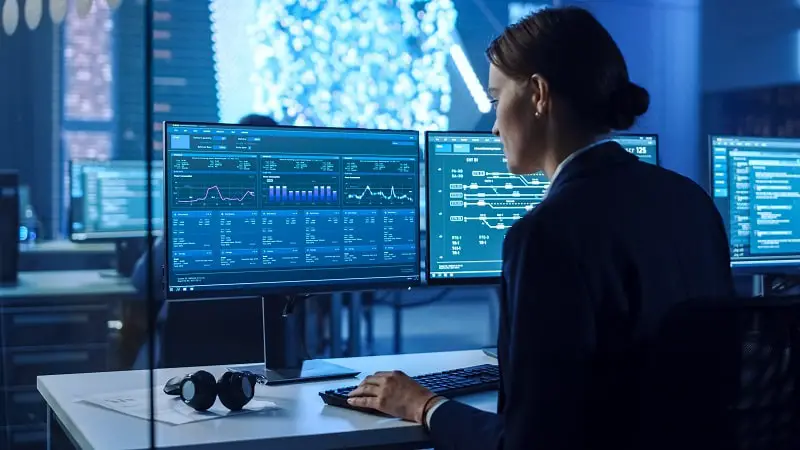 Data Engineers prepare big data to be analyzed by Data Scientists. They are responsible for developing or integrating software solutions to obtain and manage data while ensuring that the data is valid.
---
---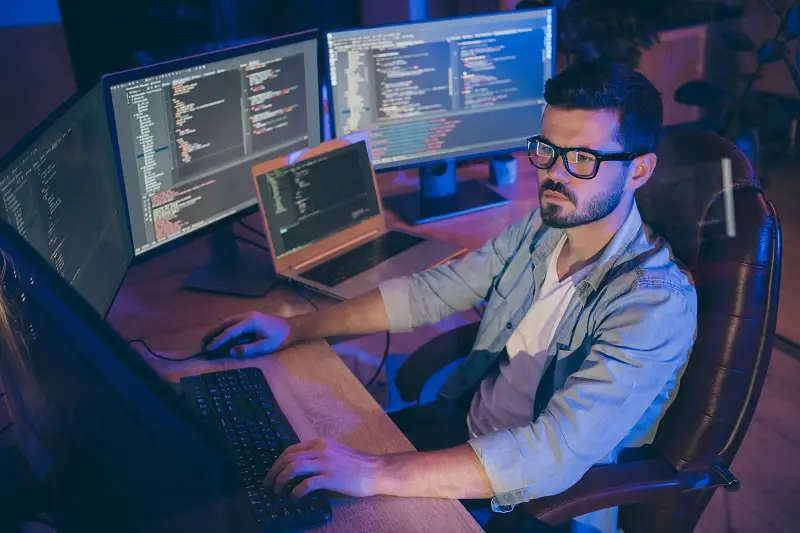 Database Administrators manage the databases used to store data for computer software or networks. They oversee the maintenance and operation of the databases, migrate data from other databases, and perform data backup and recovery tasks.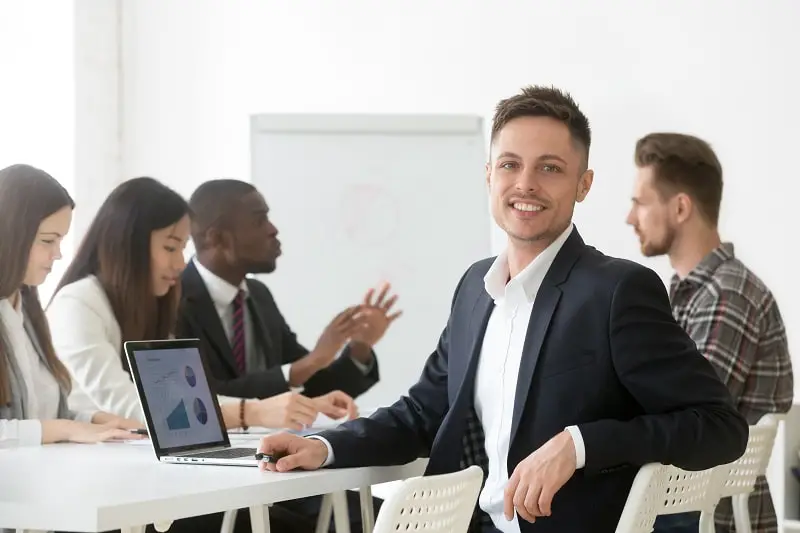 A Business Intelligence (BI) Analyst reviews data to give businesses more insight. Businesses may use BI Analysts to detect market trends, review the competition, and find growth opportunities.
Business Intelligence Developer
Business Intelligence (BI) Developers design and implement IT solutions to help businesses obtain useful data and business insight. The software they develop is often analytical software for reviewing essential business metrics.
---
---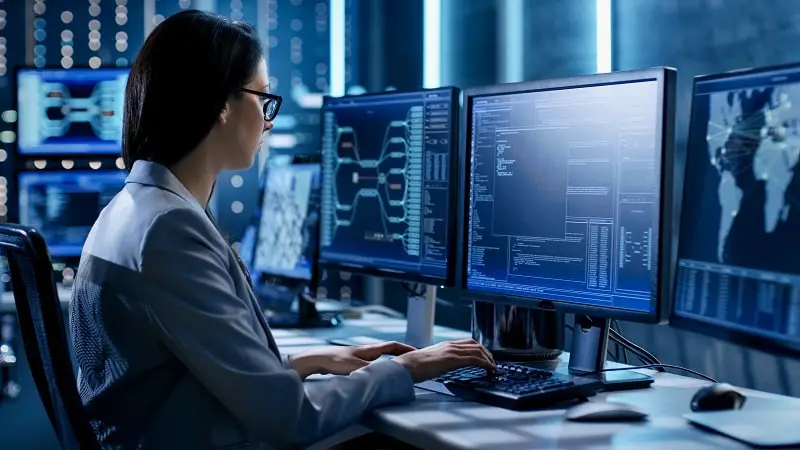 Database Architects design large databases for storing and organizing sets of data. They review the needs of the organization and the variety of data sources to determine the most efficient way to store and retrieve data.
Database Engineer
Database Engineers are responsible for managing and configuring databases. They may perform updates and upgrades to improve performance or assist with the development and integration of new databases.
Data Center Manager
Data Center Managers supervise a team of IT professionals to maintain the data centers where servers are housed. They oversee maintenance tasks, employee management, and the installation of new hardware or software.
---
---
---
---
Discover other career pathways