Salary, Job Description, How To Become One, and Quiz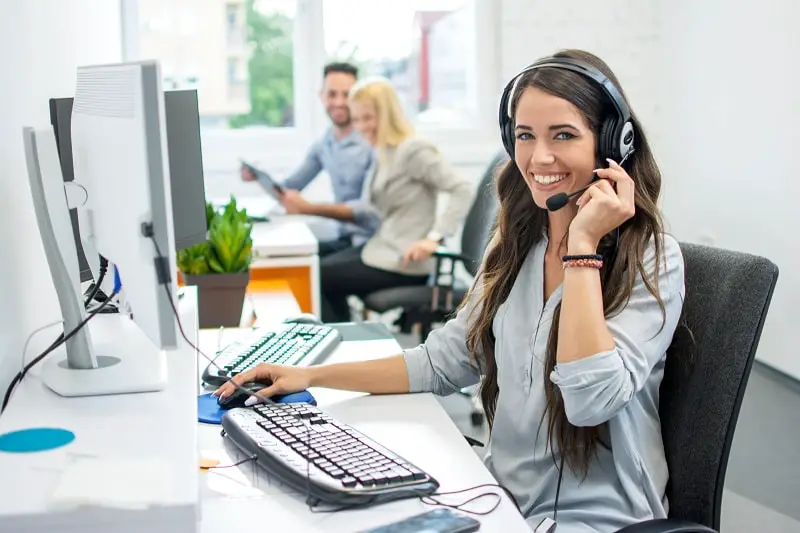 Help Desk Technicians
A help desk technician provides crucial support to people who are using different types of technology. These professionals are an essential part of IT teams around the world, and they help customers and clients to solve technical issues in a timely fashion.
---
---
Help desk technicians are playing an increasingly important role in the day-to-day lives of everyday people. These professionals provide technical support to consumers, employees of companies, and others. Experts like this need to possess great tech skills so that they can solve problems, but they also need to be able to communicate well with people. It's a job that involves social skills and technical prowess in equal measures.
What they do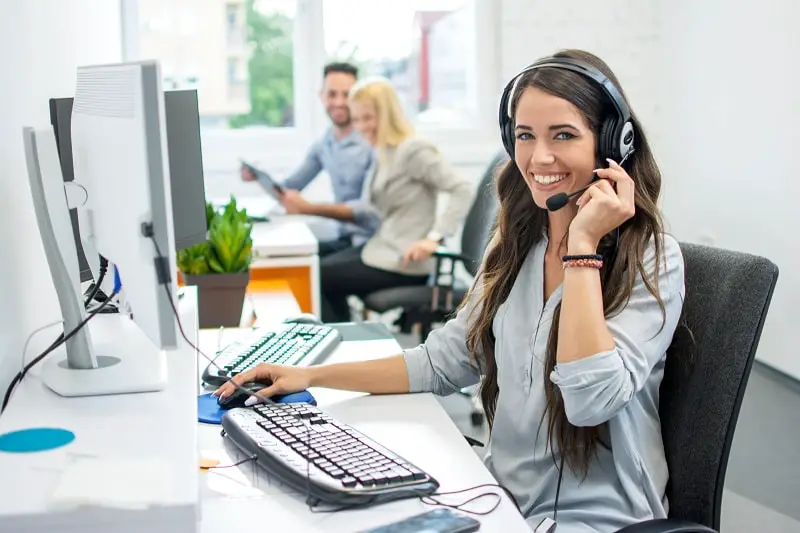 A help desk technician provides crucial support to people who are using different types of technology. These professionals are an essential part of IT teams around the world, and they help customers and clients to solve technical issues in a timely fashion.
Helping Customers with Technical Problems
The most common task that help desk technicians will be handling involves helping customers with technical problems. Customers that are having issues with computer systems, software, or other technical things can call to get assistance from help desk technicians. Help desk technicians will speak to them about what is going on so that they can get things worked out. These professionals need to be able to communicate well with customers to keep them at ease while they determine how they can help them.
Diagnosing Technical Problems
Diagnosing technical problems is a huge part of the job, and it isn't always easy when you aren't right in front of the computer that is having problems. Help desk technicians will need to use the best diagnostic techniques that they can to determine how to fix things remotely. Sometimes help desk technicians will be sent out to solve problems in-person, but not all companies have their help desk technicians do this.
For the most part, help desk technicians will be talking customers through the technical problems to get them to do the right things. They might need the customer to run a certain type of software or they might try to help them figure out what is going wrong just by talking through the problem. Professionals understand the likely causes of many technical issues and will have a list of potential solutions that they can try.
Recording Data and Updating Case Files
It's also part of the job to record data and update case files for the things that are going on. Help desk technicians will have to open case files and log what has happened. This can give help desk technicians more information later on if a customer or client calls with another technical issue. They will also collect data and feedback from clients that they can pass on to the company, and this might help to improve products or software in the future.
Training People to Use New Systems or Programs
Training people to use new systems or programs might be necessary sometimes, too. Occasionally, companies will have help desk technicians train people to use new systems or help them become familiar with new types of software. This is usually going to happen within the company, and it means that members of the IT team will be helping key staff to become familiar with computer systems.
PC Repair and Maintenance
PC repair and maintenance duties will fall to help desk technicians sometimes, too. These experts know how to fix problems and they can do the work that needs to be done to maintain systems. They'll also be working on things such as backing up data as well as updating and maintaining networks.
What is the job like
Pros
Help Desk Technicians Are In-Demand
The fact that help desk technicians are in-demand will make it much easier for you to find a job. People need help desk technicians more than ever now, and it's not going to be as difficult to find a job as it would be in many other industries.
The Pay is Good
The pay for being a help desk technician is good even when you're starting out. Compared to similar careers that require technical skills and education, you'll be able to start making decent money right away.
You Can Advance Your Career
You can start off as a help desk technician and will be able to continue to move up the ladder. Advancing your career and earning a higher title will mean much higher pay in the future.
It's Never Boring
You're going to stay pretty busy as a help desk technician, and it's unlikely that you'll get bored with your work. You'll constantly be helping people or working on repairs, and this can make workdays go by quickly.
Cons
Dealing with Irate Customers
Dealing with irate customers will likely be the most difficult aspect of the job for many. Sometimes customers will be mad when things aren't working properly, and it won't be simple to fix problems when customers are yelling at you or complaining while you're trying to think.
You Might Have to Work Odd Hours
It's possible that you might have to work odd hours if you aren't lucky. Not every help desk technician is going to get to work standard hours during the day, and sometimes you might get shifts that are less than desirable.
Where they work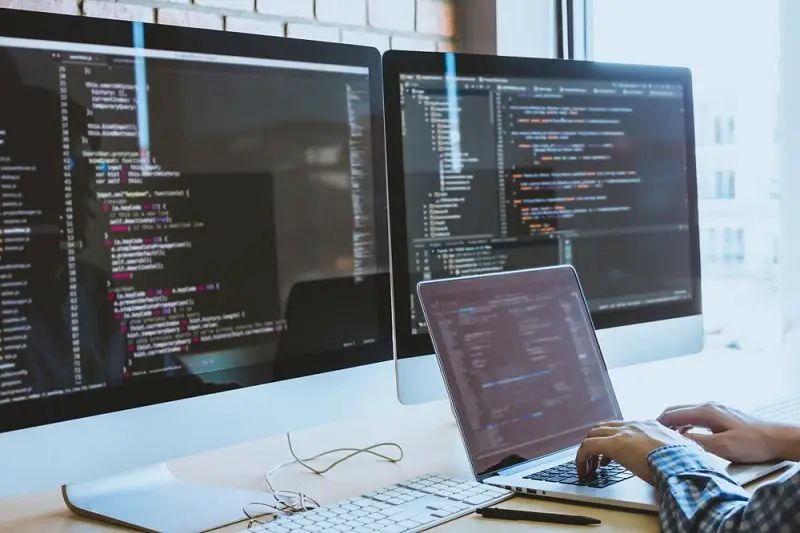 Tech Industry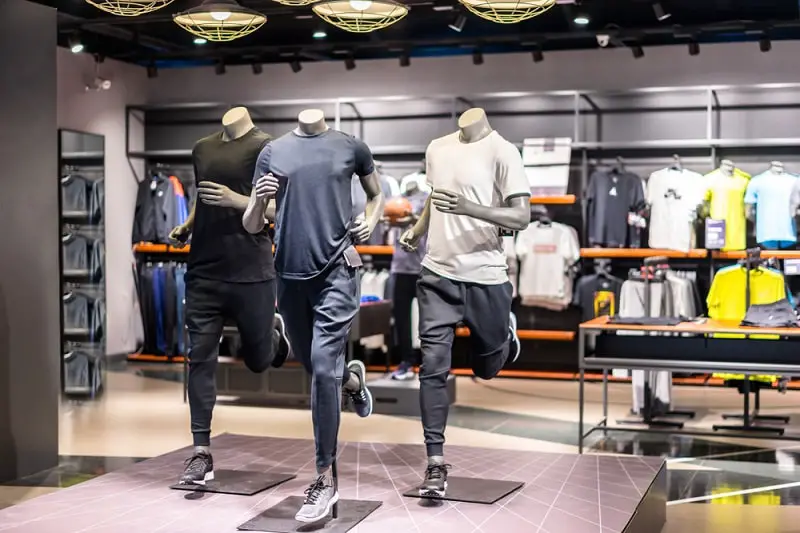 Retail Industry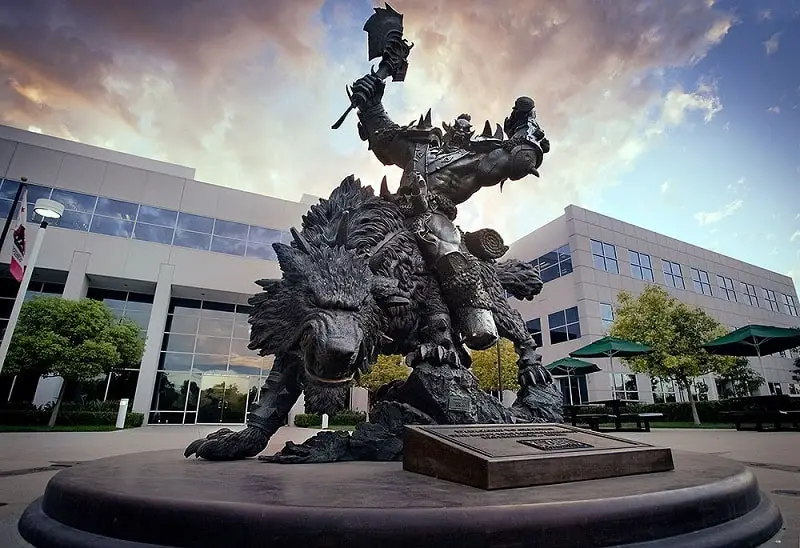 Video Game Industry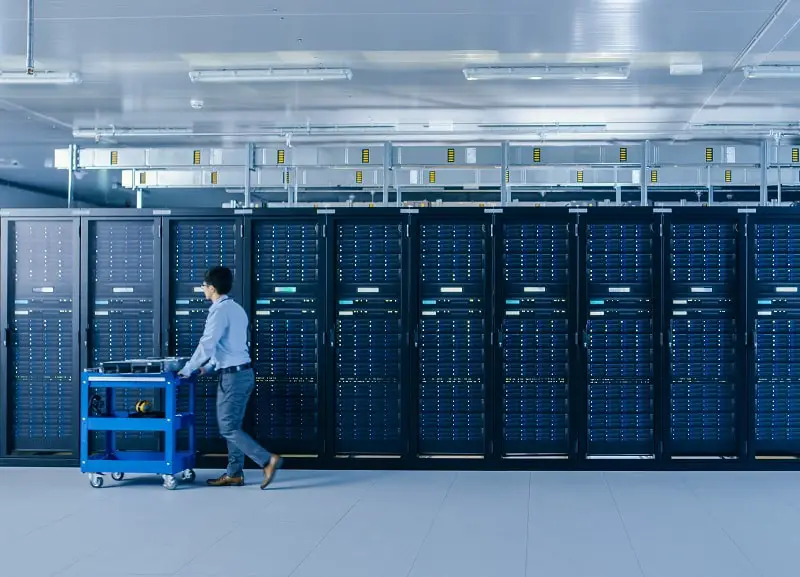 Cloud Computing Industry
---
---
Help desk technicians are very in-demand, and these professionals work in many industries. You'll find help technicians working in the computer software industry, the retail industry, the video game industry, and the cloud computing industry. Many industries that make use of technology will have help desk technicians. Some might have help desk technicians that are specifically meant to help employees whereas others will have professionals that are meant to help customers with problems.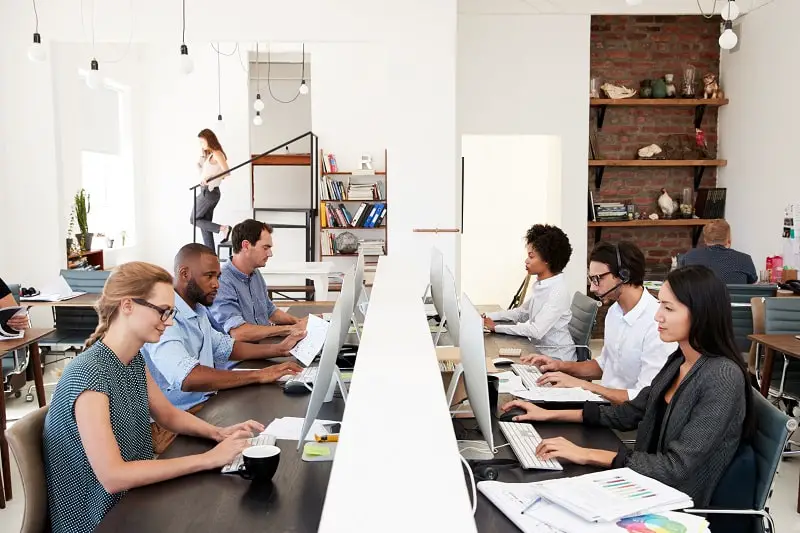 How to become one
Step 1. Complete High School and Then Go to College
Completing high school and getting good grades will be the first step of the process. Many help desk technician jobs will require a college education, and you'll want to pursue a bachelor's degree in computer science to open up the most possibilities for yourself. You can train yourself to become an IT professional by taking various technical courses at college. After obtaining your degree, you should have the necessary skills to thrive in this field.
Step 2. Become Certified
Becoming a certified help desk technician is the next big step. You'll need to complete the requirements of the CompTIA A+ Computer Troubleshooting Certification. This can help you to stand out and you'll be a very desirable job candidate for various help desk technician jobs.
Step 3. Apply for Jobs
Now that you have the right knowledge and certification, it's time to apply for jobs. Apply for various IT positions and look for help desk technician job posts online.
Should you become one
Best personality type for this career
You can read more about these career personality types here.
To thrive as a help desk technician, it's going to be necessary to love learning about computers and technology. These professionals have to be very tech-savvy, and they need to be willing to continue learning about technology since it's constantly evolving. You also have to possess great communication because you need to talk customers through tech problems so that you can solve their issues. Patience is imperative because you'll be dealing with many irate customers who are having a tough time with tech issues.
Take this quiz to see if this is the right career for you.
---
Don't know which career to pursue?
Take the career quiz to find careers that match your personality type.
Take The Career Quiz