Salary, Job Description, How To Become One, and Quiz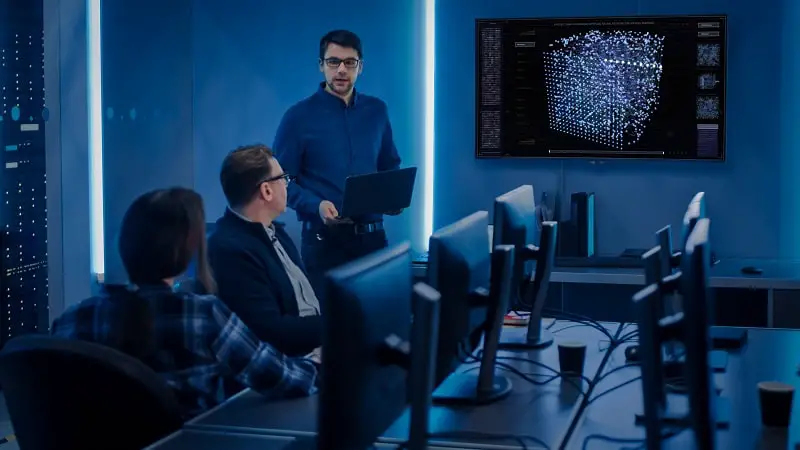 Enterprise Architects
Enterprise Architects are responsible for designing, implementing, and maintaining the IT networks, hardware, and software used by large organizations. They also oversee updates and improvements to the existing IT infrastructure.
Education
Bachelor's degree
---
---
Enterprise Architects oversee the development of an organization's IT infrastructure.
Working in this field requires knowledge of all aspects of IT, including the hardware and software needed to carry out essential business functions. Enterprise Architects must also understand network architecture, cloud computing, and industry-specific technologies.
To meet the demands of this job, candidates typically need a combination of education and work experience. It is a senior position that may take years to achieve. However, it also offers unique benefits. Here's what you should know about Enterprise Architects.
What they do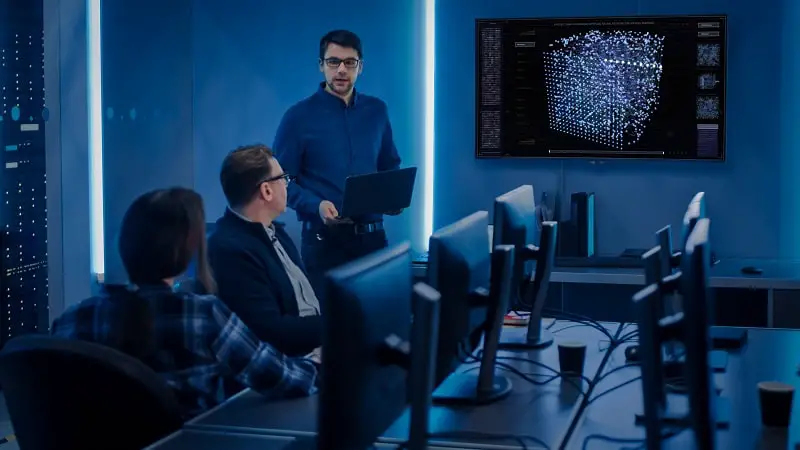 Enterprise Architects are responsible for designing, implementing, and maintaining the IT networks, hardware, and software used by large organizations. They also oversee updates and improvements to the existing IT infrastructure.
Design the IT Infrastructure for an Organization
The main role of the Enterprise Architect is to plan the overall architecture for the IT systems used by an organization.
Enterprise Architects build or improve IT infrastructures to meet the goals of the organization. They frequently meet with executives to discuss the needs of the organization.
Enterprise Architects use this information to inform every decision during the design or improvement of IT systems. They then work with the IT department to carry out the work needed to align the IT systems with the organization's objectives.
Implement IT Infrastructure Plans and Updates
After designing the IT infrastructure, Enterprise Architects must determine the most efficient method for implementing the design. Adding new software, hardware, and network resources may disrupt daily operations. The implementation process is planned in a way to minimize work delays.
Transferring existing data to new systems is often the most logistically challenging aspect for Enterprise Architects. Data may need to be transferred incrementally over several months.
As new systems are brought online, employees may struggle to adapt to the changes. The Enterprise Architect must account for this by helping to establish employee training.
Optimize Existing IT Infrastructures
Enterprise Architects are occasionally hired to optimize existing IT infrastructures. This is common when an established organization needs to find ways to increase the efficiency of its IT systems or upgrade to modern technologies.
When optimizing existing IT systems, Enterprise Architects still need to consider any potential disruptions to daily operations, such as the timeframe for transferring data or training employees on new technology.
Maintain the IT Infrastructure for an Organization
Enterprise Architects who work full-time as part of the in-house IT department may spend most of their work hours maintaining the IT infrastructure. They monitor network resources and hardware resources to ensure that business operations continue to run smoothly.
When an issue occurs that may impact the security or performance of the IT infrastructure, the Enterprise Architect oversees the resolution of the problem. They may delegate tasks to various IT professionals, monitor their progress, and compile a report of the incident.
Collaborate with Other IT Professionals
Enterprise Architects do not work alone. They often supervise the development of multiple IT systems. A Network Architect may handle the IT network while Computer Systems Managers address the hardware requirements. The amount of hands-on work completed by the Enterprise Architect often depends on their background and the scope of the IT infrastructure.
Some Enterprise Architects primarily act as supervisors, ensuring that all the IT systems work together to achieve common goals. Other Enterprise Architects may spend more time evaluating and testing different approaches. Both management styles still require daily collaboration.
What is the job like
Pros
You Can Help Mentor the Next Generation
Enterprise Architect is a senior position held by experienced IT professionals. Passing down knowledge to the next generation of IT workers can help make the job a little more rewarding.
You Rarely Work Extended Hours
As a senior member of the IT team, Enterprise Architects typically work their set schedule. They often only work extended hours when implementing new systems or dealing with an IT crisis.
Potential for Relocation and New Job Opportunities
Working as an Enterprise Architect provides the skills and knowledge needed for a wide range of careers, allowing individuals in this field to easily relocate or look for new job opportunities.
Superior Job Satisfaction
Enterprise Architects are often happy with their positions, due to a combination of job security, high pay, and the feeling of accomplishment that comes with implementing a complex IT infrastructure.
Cons
You May Face a Lot of Pressure
Enterprise Architects need to ensure that IT systems match the needs of the organization instead of focusing on designing the most efficient or secure system, which increases the pressure of the job.
You May Need to Resolve Conflicts
Enterprise Architects supervise the work of multiple departments and may need to occasionally resolve disputes.
Where they work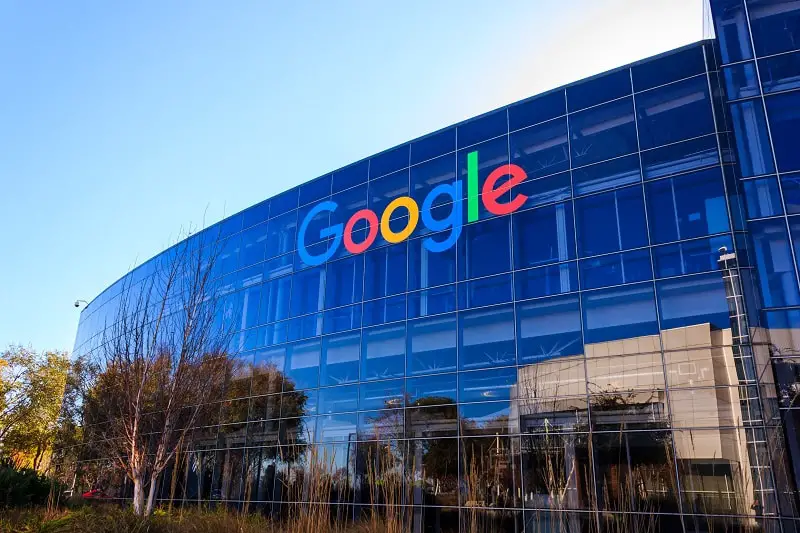 Tech Companies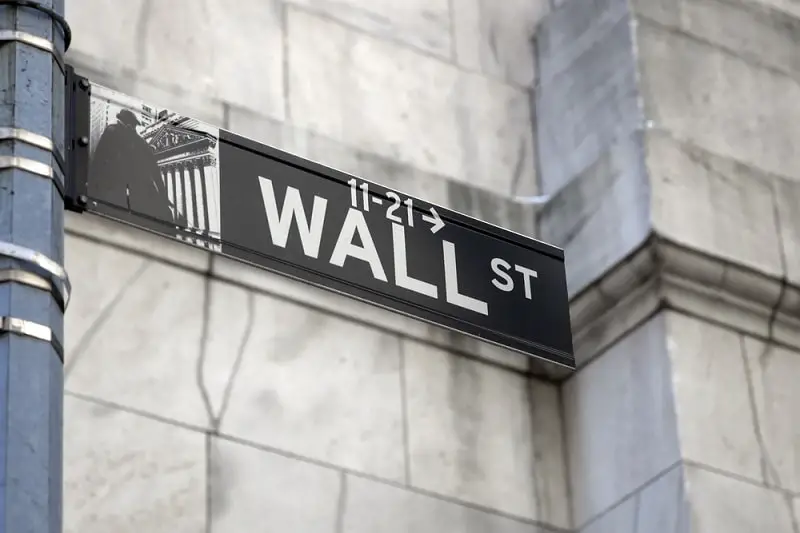 Finance Industry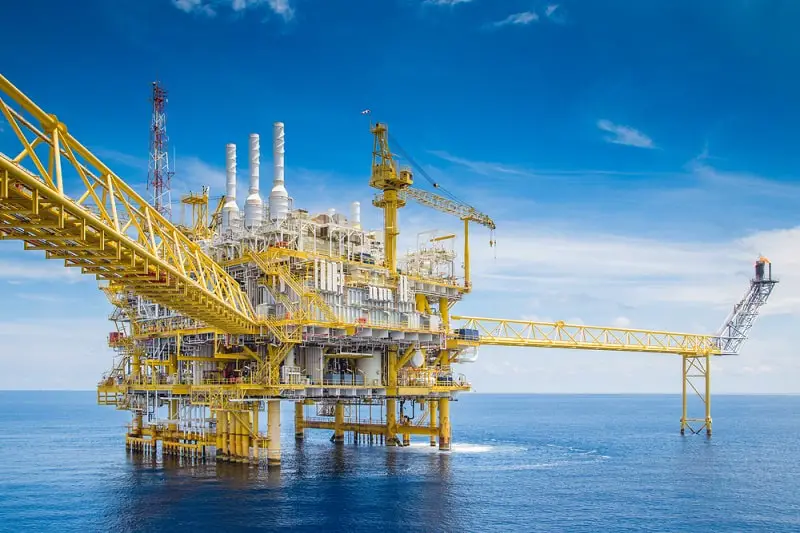 Oil and Gas Industry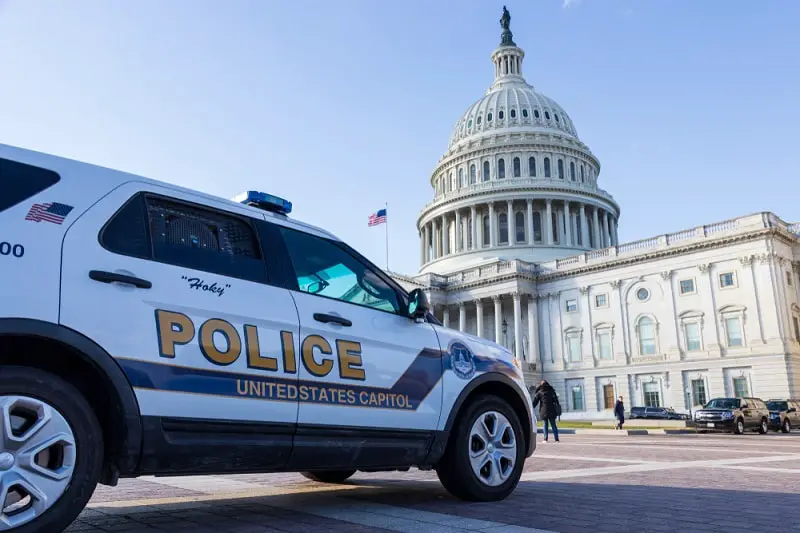 Government Agencies
---
---
Enterprise Architects primarily work for large organizations with at least 10,000 employees, particularly in the information technology industry. The finance industry is also a top employer of Enterprise Architects, as banks and other financial institutions often rely on complex IT systems. The oil and gas industries are also starting to rely on Enterprise Architects to harness the latest technologies. The Federal government hires Enterprise Architects to develop reference models for federal agencies.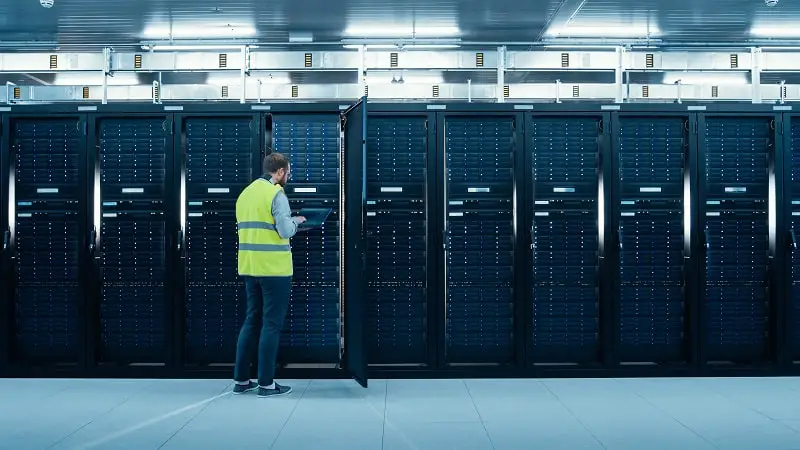 How to become one
Step 1: Study Computers and Networking in High School
Many Enterprise Architects have a background in computer networking, which students can explore through computer classes and online resources.
Step 2: Earn a Bachelor's Degree
A Bachelor's degree is the minimum educational requirement for Enterprise Architects. Common majors include Computer Science and Information Technology.
Step 3: Consider Earning a Master's Degree
A Master's degree is not always required but may lead to greater job prospects for aspiring Enterprise Architects. Common graduate degrees include Computer Science, Enterprise Architecture, and Business Administration.
Step 4: Earn Voluntary Professional Certifications
Employers often like to hire candidates who hold a variety of professional certifications. Many Enterprise Architects have the Systems Engineering Professional certification, which is offered by the International Council on Systems Engineering (ICOSE).
Step 5: Look for Entry-Level Work
Enterprise Architects often begin their professional careers as Network Administrators or Engineers. However, Enterprise Architects also come from other areas of IT. Software Developer and Computer Technicians are also potential job options.
Step 6: Seek More Responsibilities and Promotions
An Enterprise Architect may need several years of management experience. Obtain the necessary experience by continually looking for more responsibilities and promotions that lead you closer to your career goal. With enough experience, you can start applying for Enterprise Architect jobs.
Should you become one
Best personality type for this career
The Thinker



People with this personality likes to work with ideas that require an extensive amount of thinking. They prefer work that requires them to solve problems mentally.
You can read more about these career personality types here.
Enterprise Architects are naturally inquisitive people, as they need to ask questions to uncover potential issues during the design of an IT infrastructure. This job also requires strong leadership skills because Enterprise Architects may supervise large groups of IT professionals. Detail-oriented individuals may detect potential problems that others may overlook when building a complex IT system. Enterprise Architects should also possess self-motivation because pursuing this career requires multiple promotions.
Take this quiz to see if this is the right career for you.
---
Don't know which career to pursue?
Take the career quiz to find careers that match your personality type.
Take The Career Quiz