What Can You Do With A

Mechanical Engineering Degree
A Mechanical Engineering degree teaches students how to design power-producing machines. Mechanical Engineers are responsible for the design of everything from combustion engines to air-conditioning systems and refrigerators.
Mechanical Engineering programs cover a wide range of topics, including product design, manufacturing, energy, and marketing. Students learn how to design, develop, manufacture, and market machinery. This degree also requires core courses in advanced mathematics, chemistry, physics, and calculus.
A Mechanical Engineering degree provides a direct path to a variety of careers, including Civil Engineering and Automotive Engineering. Students may also specialize in subfields of Mechanical Engineering, such as Robotics, Materials Science, or Environmental Science.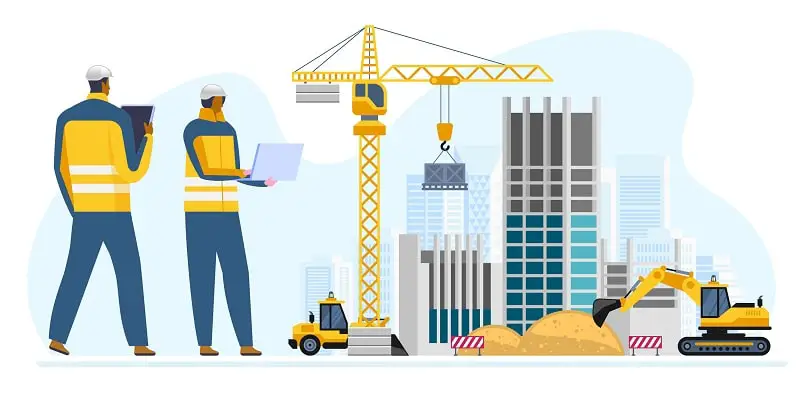 ---
Typical employers for Mechanical Engineering graduates
Architectural and Engineering Firms
Railway Industry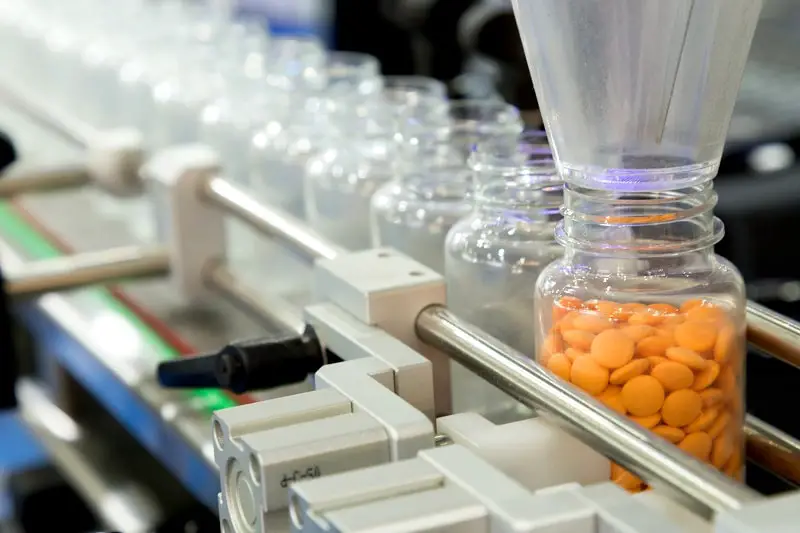 Manufacturing and Pharmaceutical Companies
Aerospace Industry
---
---
Construction Companies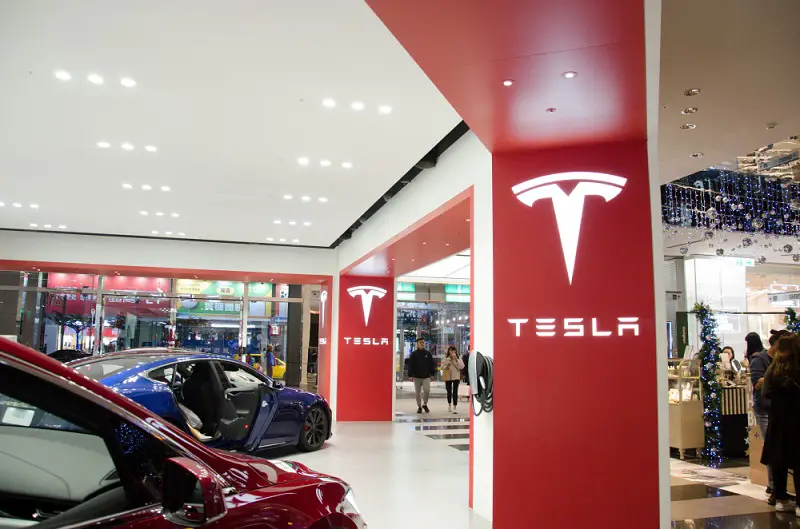 Automotive Companies
---
---
11 Career Options
Mechanical Engineer

What they do

Mechanical Engineers build mechanical sensors and devices using computer-aided design (CAD) software. They also investigate device failures, develop prototypes, and analyze the performance of devices to improve the designs.

Mechanical Engineering is a broad field, with Engineers creating a wide range of products. Mechanical Engineers may help design electric generators, air-conditioning systems, internal combustion engines, and other types of power-producing machines. Find out more about what is it like working as a Mechanical Engineer.

How to become one

Mechanical Engineers normally require a Bachelor's degree in Mechanical Engineering. Some universities offer five-year Mechanical Engineering programs that allow students to earn a Bachelor's degree and a Master's degree.

Most employers prefer candidates that have graduated from ABET-accredited Engineering programs. The Accreditation Board for Engineering and Technology (ABET) accredits over 400 Mechanical Engineering programs around the country.

Mechanical Engineers with at least four years of experience can obtain the voluntary Professional Engineering (PE) license after passing the necessary exams.

How much they make

---

---

---

Industrial Engineer

What they do

Industrial Engineers design and improve production processes to reduce waste and increase productivity. Instead of simply focusing on the mechanical components, they design systems that integrate equipment, materials, workers, and information.

Industrial Engineers may figure out how to manufacture specific products more efficiently or review existing production schedules and specifications. They also develop quality control procedures to improve the quality of products. Find out more about what is it like working as an Industrial Engineer.

How to become one

Industrial Engineers typically need at least a Bachelor's degree. Most Engineers in this field have degrees in Industrial Engineering or Mechanical Engineering. The Engineering program that you choose should be accredited by the ABET.

Advancing in this career may require further education, such as a Master's degree in Industrial Engineering and a Professional Engineering (PE) license.

How much they make

---

---

---

Automotive Engineer

What they do

Automotive Engineers specialize in the design and manufacturing of automobiles. They typically work for automobile companies, helping to design the latest generation of vehicles. Automotive Engineers spend time testing vehicles to detect faults in the design and improve the safety of the vehicle. They may also assist with distribution, marketing, and sales. Find out more about what is it like working as an Automotive Engineer.

How to become one

Automotive Engineers often need a Bachelor's degree in Mechanical Engineering. Some Mechanical Engineering programs may allow you to specialize in Automotive Engineering.

Look for internship opportunities during college to gain work experience, which should make it easier to find employment after graduating.

After working for at least four years, consider obtaining the Professional Engineering (PE) license to increase your career prospects.

How much they make

---

---

---

Mechanical Engineering Technician

What they do

A Mechanical Engineering Technician is an entry-level position, typically for aspiring Mechanical Engineers. A Technician assists Engineers with various tasks. They may perform calculations and analyze data. Other common duties include designing drafts and preparing reports. Find out more about what is it like working as a Mechanical Engineering Technician.

How to become one

Most employers prefer candidates with at least an Associate's degree in Mechanical Engineering. Some companies may hire individuals that have completed certificate programs from vocational schools. Associate's programs should be accredited by the ABET.

Advancing from a Mechanical Engineering Technician to a Mechanical Engineer typically requires a Bachelor's degree.

How much they make

---

---

---

Heating, Ventilation, and Air Conditioning (HVAC) Engineer

What they do

An HVAC Engineer specializes in the design of HVAC systems, including furnaces, AC systems, and refrigeration systems. They work with clients to improve the heating, ventilation, or cooling systems in buildings or homes.

Common job duties include assessing the airflow inside buildings, installing climate control systems, and following local building codes and regulations. HVAC Engineers also require expertise with plumbing and electrical work. Find out more about what is it like working as a Heating, Ventilation, and Air Conditioning (HVAC) Engineer.

How to become one

HVAC Engineers need at least a Bachelor's degree in Mechanical Engineering or HVAC Engineering Technology. Programs should be accredited by the ABET.

As with many other Engineering careers, HVAC Engineers may eventually qualify to obtain the PE license. The PE license allows you to supervise other Engineers, which is often needed for advanced positions.

How much they make

---

---

---

Aerospace Engineer

What they do

Aerospace Engineers primarily design aircraft, spacecraft, missiles, and satellites. They assess proposals for projects, test aerospace products, and evaluate designs to ensure that they will result in safe operations.

Aerospace Engineers may help develop new technologies for use in defense systems or aviation. They also create and test prototypes before manufacturing products for the aerospace, aviation, or defense industries. Find out more about what is it like working as an Aerospace Engineer.

How to become one

Aerospace Engineers typically need at least a Bachelor's degree in Engineering. While many universities offer Aerospace Engineering programs, some students major in Mechanical Engineering, Electrical Engineering, and other related fields of study.

After gaining at least four years of work experience, Engineers often obtain the Professional Engineering (PE) license. Advanced positions may also require further education, such as a Master's degree in a specialized subfield of Aerospace Engineering.

How much they make

---

---

---

Electrical Engineer

What they do

Electrical Engineers design and test electrical equipment. They may work with communications systems, navigation systems, radar systems, or electric motors. Electrical Engineers are also responsible for the design of the electrical systems in automobiles and aircraft.

Common duties include performing detailed calculations, improving the design of products, and investigating complaints or design faults. Find out more about what is it like working as an Electrical Engineer.

How to become one

Aspiring Electrical Engineers should obtain a Bachelor's degree in an Engineering field. Common choices include Electrical Engineering, Mechanical Engineering, and Electronics Engineering. Some universities also offer internships and cooperative programs to give students hands-on training.

Entry-level positions do not require licenses or certifications. However, Electrical Engineers need to obtain a Professional Engineer (PE) license to seek supervisor positions. The PE license requires at least four years of experience and the passing of two exams.

How much they make

---

---

---

Civil Engineer

What they do

Civil Engineers design and supervise infrastructure programs, such as the development of roads, dams, bridges, and tunnels. They consider construction costs, regulations, and potential environmental hazards.

Civil Engineers frequently use design software to plan and design infrastructure systems while complying with government and industry standards. Find out more about what is it like working as a Civil Engineer.

How to become one

Most employers require Civil Engineers to have a Bachelor's degree in Civil Engineering or a closely related field of study, such as Mechanical Engineering or Materials Engineering.

Advancement in this career typically requires further education, such as a Master's degree in Civil Engineering Technology. After at least four years of experience, most Civil Engineers earn the Professional Engineer (PE) license.

How much they make

---

---

---

Materials Engineer

What they do

A Materials Engineer specializes in selecting the best combination of materials for various projects. They may work in various manufacturing industries to design better products. This may include testing how materials respond to external factors such as heat or friction. Other job duties include inspecting the quality of materials and researching new ways to reduce the wear and tear of materials. Find out more about what is it like working as a Materials Engineer.

How to become one

Entry-level Materials Engineer jobs typically require a Bachelor's degree. Students should also look for internships or cooperative programs during college to gain work experience.

As with many other Engineering jobs, Materials Engineers often obtain the Professional Engineering (PE) license. Obtaining this voluntary license increases your employability and allows you to supervise multiple Engineers. It requires the passing of two exams and at least four years of work experience.

How much they make

---

---

---

Maintenance Engineer

What they do

Maintenance Engineers are responsible for designing and improving maintenance systems and procedures. They may work for manufacturing companies in various industries to maintain equipment and machinery. Common job duties include inspecting the stability of mechanical systems and ensuring the availability of replacement parts. They may also oversee the maintenance staff.

How to become one

Maintenance Engineers typically require a Bachelor's degree in an Engineering field, such as Mechanical Engineering or Electrical Engineering. Many Maintenance Engineers start with internships or apprenticeships before becoming full-time Engineers.

Certification is recommended for advancement. The Certified Maintenance Professional (CMP) credential is one of the most common options. It is available from the Society for Maintenance and Reliability Professionals.

How much they make

---

---

---

Marine Engineer

What they do

Marine Engineers design and improve water vessels. They may design the propulsion systems and mechanical components for ships, submersibles, and other types of watercraft. Marine Engineers also prepare technical reports, cost estimates, and construction schedules. Other common tasks include designing and testing prototypes and collaborating with ship engineers. Find out more about what is it like working as a Marine Engineer.

How to become one

Many aspiring Marine Engineers obtain Bachelor's degrees in Marine Engineering or Naval Architecture. However, Mechanical Engineering and Electrical Engineering degrees may also qualify you to enter this field.

Students that complete a related field of study should complete courses in fluid mechanics, ship hull strength, and the mechanics of materials.

Marine Engineers also tend to obtain the Professional Engineering (PE) license, which requires a passing score on the Fundamentals of Engineering (FE) exam and the PE exam.

How much they make

---

---

---
---
---