How Long Does It Take, What Degree Do You Need, and More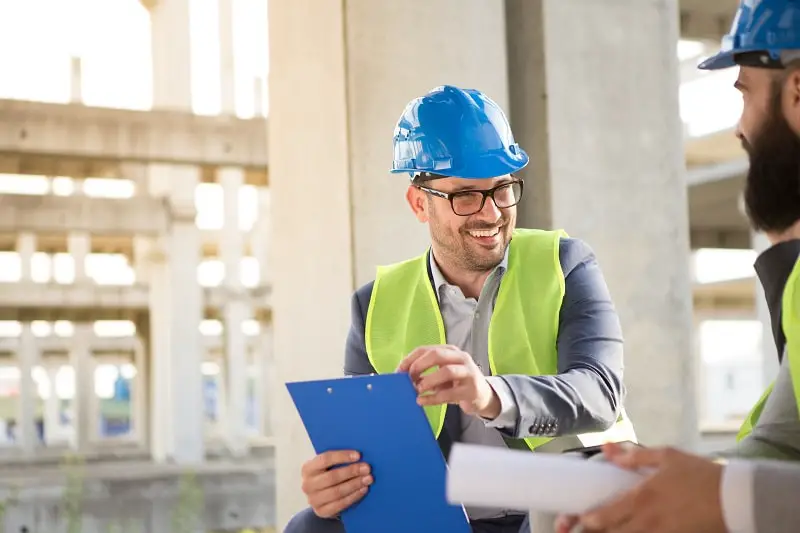 Civil Engineers perform engineering duties in planning, designing, and overseeing construction and maintenance of building structures and facilities, such as roads, railroads, airports, bridges, harbors, channels, dams, irrigation projects, pipelines, power plants, and water and sewage systems.
Education
Bachelor's degree
---
---
---
---
Table of contents
---
Summary
| | |
| --- | --- |
| Degree | Bachelor's degree |
| Degree field | Civil Engineering |
| License or certification | Entry-level positions do not require licensing but advanced positions may require a Professional Engineer (PE) license |
| Duration to become one | 4 to 6 years |
| Difficulty to become one | Hard |
Civil Engineers need a minimum of a Bachelor's Degree to find work in this field. Most Civil Engineers major in Civil Engineering. However, some employers may accept candidates with related Engineering degrees, including Mechanical Engineering.
Entry-level Civil Engineering positions do not require licensing, but advanced positions may require candidates to obtain a Professional Engineer (PE) license.
---
Featured Schools
Civil Engineers Requirements
Step 1: Challenge Yourself in Math and Science
Aspiring Civil Engineers should take the highest levels of math and science available at their schools. Taking classes such as Calculus, Physics, and Chemistry gives high school students the basic knowledge needed to study Civil Engineering in college.
Students can also explore this profession by enrolling in engineering summer camps. Summer camps typically include a variety of hands-on activities and lessons designed to teach students more about the principles of engineering. They are often offered by universities and colleges with Engineering programs as a recruitment tool.
Step 2: Earn a Bachelor's Degree in Civil Engineering
Civil Engineers need at least a Bachelor's Degree to find entry-level work. Common majors include Civil Engineering and Civil Engineering Technology. Related degrees include Engineering, Mechanical Engineering, and Electrical Engineering.
A typical Civil Engineering program starts with fundamental courses in math and science. Students take Calculus, Chemistry, Physics, and introductory engineering classes. Students typically start taking core Civil Engineering courses during their second or third year.
Students who do not major in Civil Engineering should complete the core courses offered in a Civil Engineering program. Core courses include Introduction to Civil Engineering, Project Evaluation, Project Management, Environmental Engineering, Structural Engineering, and Engineering Mechanics.
Finding a program that is accredited by the Accreditation Board for Engineering and Technology (ABET) is recommended. Students need to graduate from an ABET-accredited program to obtain a Professional Engineer (PE) license, which is often necessary later in your career.
ABET accredits programs around the world. The organization has awarded accreditation to over 4,300 programs at 846 universities and colleges in 41 countries.
Step 3: Look for Internships and Cooperative Programs
Civil Engineers often complete internships or cooperative (co-op) programs during college. An internship or co-op gives students real-world experience and the chance to network with Engineering professionals.
A co-op program includes paid work, allowing students to learn and earn money while pursuing their degrees. An internship is typically unpaid and may be completed during the summer or a semester break.
Step 4: Consider Earning a Master's Degree
A Master's Degree allows aspiring Civil Engineers to choose an area of specialization within the Civil Engineering field. Broadening your skills can lead to greater job prospects and shorten the path to senior positions.
The most popular Civil Engineering concentrations include Structural Engineering, Transportation Engineering, Water Resources Engineering, and Environmental Engineering.
Step 5: Take and Pass the Fundamentals of Engineering (FE) Exam
Aspiring Engineers in all subfields typically need to pass the fundamentals of Engineering (FE) exam before seeking entry-level employment. The exam is administered by the National Council of Examiners for Engineering and Surveying (NCEES). The NCEES offers the FE exam in seven engineering disciplines, including Civil Engineering.
Students can take the FE exam any time during or after their senior year. The FE Civil Exam includes 110 multiple choice questions covering mathematics, statistics, ethics, engineering economics, structural engineering, and other core topics.
The pass rate for the FE Civil exam is about 69%. Students are encouraged to take the exam during their senior year while the information is still fresh in their minds.
Step 6: Seek Entry-Level Civil Engineering Jobs
Aspiring Civil Engineers should look for entry-level jobs after passing the FE Civil exam. According to the US Bureau of Labor Statistics, about 49% of Civil Engineers work for companies that provide engineering services, such as consulting firms. Twenty-five percent of Civil Engineers work for local, state, or federal governments.
Entry-level positions may include the titles Entry Level Civil Engineer, Associate Civil Engineer, or Civil Engineer in Training. Some companies may also offer a position called Civil Engineering Technician, which is typically an entry-level job for those who want to become Civil Engineers.
Step 7: Pursue a Professional Engineering (PE) License
A Professional Engineer (PE) license is often required for job advancement in this field. Some states also require Civil Engineers to obtain the PE license before they can accept certain job positions and responsibilities.
For example, a PE license may be required to supervise other Civil Engineers, approve plans, and provide services to the public.
Obtaining a PE license requires candidates to have a degree from an ABET-accredited program, a passing score on the FE exam, at least four years of engineering experience, and a passing score on the Principles and Practices of Engineering (PE) exam.
As with the FE exam, the PE Civil exam is administered by the NCEES. The exam includes 80 questions and takes about eight hours to complete. It is not a computerized test. Applicants complete the test with pencil and paper, as the PE Civil exam requires you to demonstrate specific engineering principles.
Applicants also need to choose an area of concentration. The exam is available for five disciplines of Civil Engineering, including Construction, Geotechnical, Structural, Transportation, and Water Resources.
Step 8: Consider Obtaining Industry Specific Certifications
Along with the PE license, Civil Engineers may obtain voluntary certifications for specific areas of this profession. For example, the American Society of Civil Engineers offers professional certifications in Geotechnical Engineering, Coastal Engineering, Ports Engineering, and many other subfields.
The Civil Engineering field also includes a long list of industry-specific certifications. For example, a Civil Engineer who works for a public works agency may benefit from the Public Infrastructure Inspector certification.
Step 9: Continue Your Education to Maintain Licenses and Certifications
Maintaining a PE license and professional certifications often requires members to complete continuing education (CE) credits. The credits may be earned by attending workshops, lectures, or providing specific services.
What degree do most Civil Engineers have
Bachelor's degree
We did a survey to ask other Civil Engineers what degree they had when they first became one. Here are the results.
Bachelor's degree
---
Master's degree
---
Post Baccalaureate certificate
---
How long does it take
4 to 6 years
Most Civil Engineers enter the workforce after earning a Bachelor's Degree, which often takes four years to complete. Some Civil Engineers may choose to earn a Master's Degree, which adds two years of education.
---
Find a college with the major you want
---
---