What Can You Do With A

Human Services Degree
A Human Services degree is intended to give students the skills and knowledge needed to serve the public. The Human Services field is vast and covers many types of professions, including therapy and social work.
A Bachelor's degree in Human Services includes exposure to arts and humanities. Students may take courses in abnormal psychology, sociology, public policy, social science research methods, and lifespan development. Students develop case management skills and learn how to assess the needs of individuals or entire communities.
A degree in Human Services can prepare students for many jobs, including Social Worker, Rehabilitation Counselor, Administrative Services Manager, or Therapist. While many of these fields may require additional certifications or licenses, earning a Bachelor's degree is often the first step.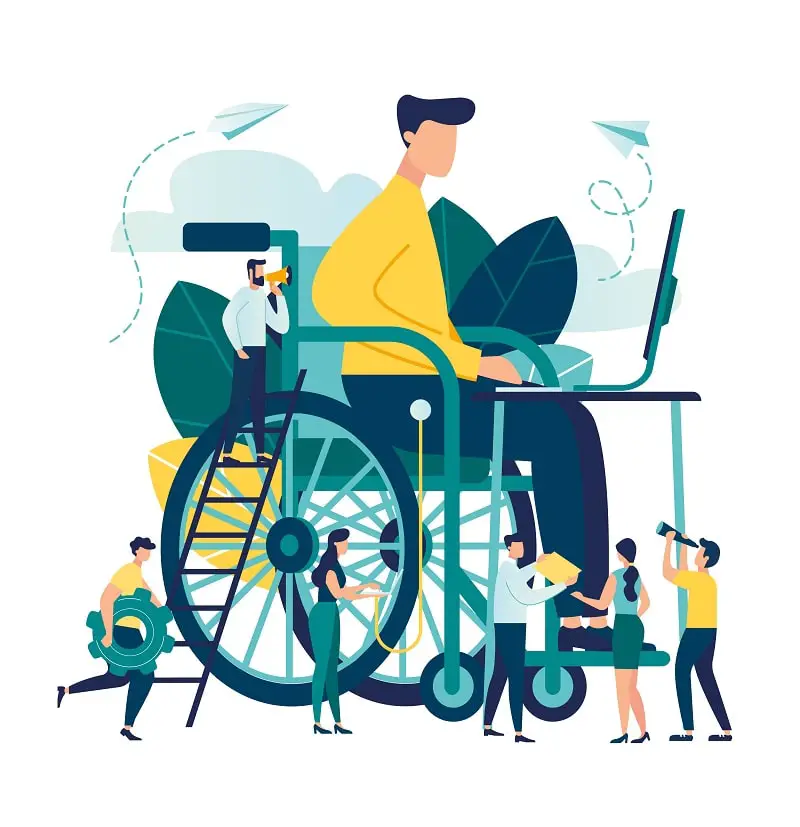 ---
Typical employers for Human Services graduates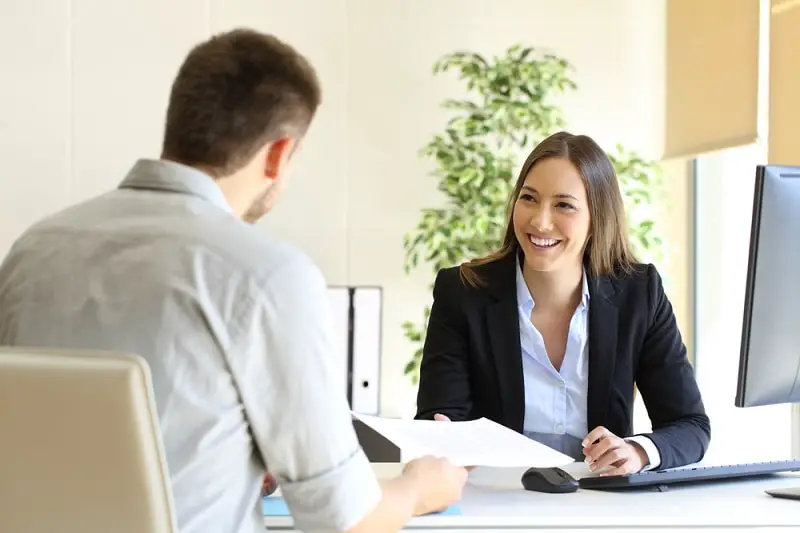 Human Services Agencies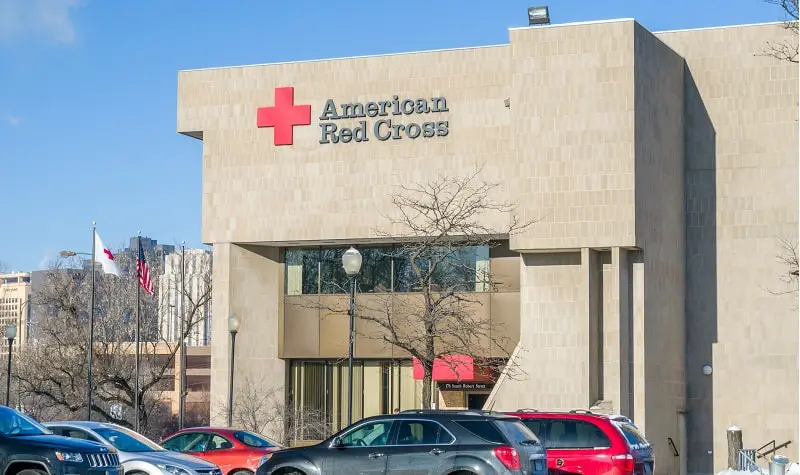 Nonprofit Organizations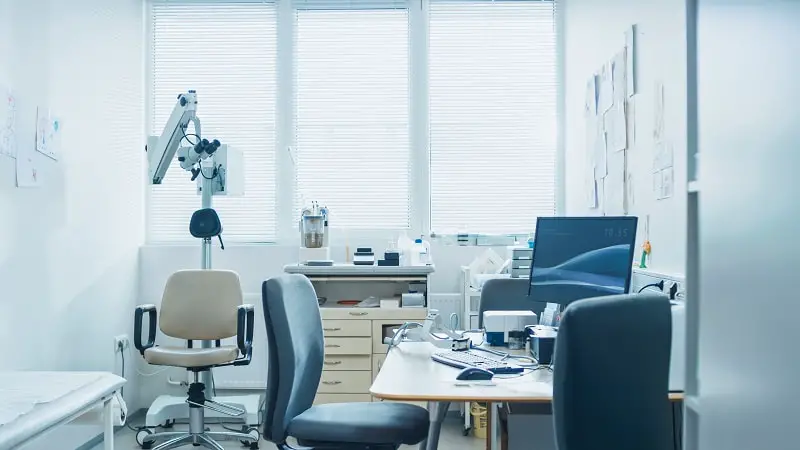 Private Therapy Clinics
Rehabilitation Facilities
---
---
11 Career Options
Social Worker

What they do

Social Workers help individuals cope with problems in their daily lives, such as family issues, substance abuse, unemployment, or mental health issues. Social workers often work at Human Services agencies or mental health clinics, providing clients with recommendations that may help them overcome their issues. Find out more about what is it like working as a Social Worker.

How to become one

Becoming a Social Worker requires at least a Bachelor's degree or a Master's degree, depending on whether you become a Clinical Social Worker. Social Workers who provide clinical assessments and treatments require a state license. To become a Clinical Social Worker, you also need a Master's degree in Social Work (MSW). MSW programs accept all types of Bachelor's degrees. However, many aspiring Social Workers earn their Bachelor's degrees in Social Work, Sociology, or Human Services.

How much they make

---

---

---

Rehabilitation Counselor

What they do

How to become one

How much they make

---

---

---

Administrative Services Manager

What they do

An Administrative Services Manager is responsible for overseeing the administrative aspects of an organization, agency, or department within an agency. They typically work for Human Services agencies or nonprofit organizations, monitoring budgets, staffing, and daily operations. Find out more about what is it like working as an Administrative Services Manager.

How to become one

Administrative Services Managers typically need a Bachelor's degree. Employers also tend to require several years of experience in positions that include managerial duties. Many Administrative Services Managers major in fields that are related to the industries they plan to work in. For example, a Human Services degree would be beneficial for an aspiring Administrative Services Manager who plans on working for Human Services agencies or nonprofits.

Depending on the industry, you may need to find an entry-level administrative position, such as an Office Assistant or Clerk.

How much they make

---

---

---

Social and Community Service Manager

---

---

---

Human Resources Assistant

What they do

A Human Resources (HR) Assistant handles the administrative and HR duties for an organization or department. They typically assist HR Managers with hiring, training, and payroll processing. Other job duties include administrative tasks, such as organizing documents and filing paperwork. Find out more about what is it like working as a Human Resources Assistant.

How to become one

Most employers prefer to hire HR Assistants with at least a Bachelor's degree in Human Resources or a related field, such as Human Services. Additional requirements include strong time management skills and an understanding of payroll practices.

Depending on the employee, you may also need at least two years of work experience. Advancing in this career, such as becoming an HR Coordinator or HR Manager, often requires a Master's degree and additional work experience.

How much they make

---

---

---

Nonprofit Program Coordinator

What they do

Nonprofit Program Coordinators plan and coordinate programs for nonprofit organizations. They are responsible for planning, fundraising, budgeting, and community outreach for one or more programs designed to meet the needs of the community. Find out more about what is it like working as a Nonprofit Program Coordinator.

How to become one

Nonprofit Program Coordinators often need a Bachelor's degree. Many nonprofits will accept candidates with any type of Bachelor's degree. However, Social Work and Human Services are common choices.

Before becoming a Program Coordinator, you may need to gain work experience by finding entry-level positions. Common entry-level roles include Junior Program Manager or Program Assistant. Volunteering at a nonprofit may also increase your chances of finding work as a Program Coordinator.

How much they make

---

---

---

Child Development Specialist

What they do

Child Development Specialists evaluate the psychological and physical development of children. Job duties include designing treatment plans and therapy to help children overcome specific developmental issues.

How to become one

The most common path to becoming a Child Development Specialist includes earning a Bachelor's degree in Applied Psychology and the Child Development Associate (CDA) credential. However, some individuals enter this field with a combination of work experience and a Bachelor's degree in a related field. For example, you may find entry-level work with a Bachelor's degree in Human Services, especially when working for social services agencies. You may still need the CDA credential, which demonstrates your competency for working with young children.

How much they make

---

---

---

Social and Human Service Assistant

What they do

Social and Human Service Assistants perform clerical and outreach tasks for agencies and nonprofit organizations that offer social services or human services. This is an entry-level position that supports the work of Social Workers, Counselors, and other full-time staff. Find out more about what is it like working as a Social and Human Service Assistant.

How to become one

Most employers prefer candidates with at least an Associate's degree. However, some positions may only require a High School diploma. Your level of education often influences the number of responsibilities that you are given. Human Services is the preferred major for this job. It provides the skills needed to observe and interview patients. Many Social and Human Service Assistants receive on-the-job training. The amount of on-the-job training often depends on your level of education.

How much they make

---

---

---

Public Health Educator

---

---

---

Probation Officer

What they do

Probation Officers supervise individuals who have been placed on probation. Job duties include visiting probationers and ensuring that they meet the requirements of their probation. Find out more about what is it like working as a Probation Officer.

How to become one

Probation Officers typically need a Bachelor's degree. Common majors include Social Work, Behavioral Sciences, Criminal Justice, and related fields. Human Services should also qualify candidates in most states.

After obtaining a position as a Probation Officer, new employees typically complete a training program sponsored by the federal or state government. Trainees may also need to pass a certification test and work under supervision for their first year.

How much they make

---

---

---

Behavioral Management Aide

What they do

Behavioral Management Aides help teachers and parents identify and treat dysfunctional behaviors. Job duties include meeting with parents and teachers, assessing children's behaviors, creating a behavioral training plan, and evaluating the progress of children. They often work for social service agencies or educational systems. 

How to become one

Behavior Management Aides often need at least an Associate's degree in a related field such as Behavioral Studies or Human Services. However, some positions may require a Bachelor's degree.

Along with a college education, you may need to complete CPR training and pass a thorough background check. Some employers also require employees to be bilingual or receive on-the-job training before working unsupervised. Advancing in this career typically requires a Master's degree in Behavior Analysis or other Behavioral Sciences.

How much they make

---

---

---
---