What Can You Do With A

English Degree
An English degree focuses on the study and review of classical and contemporary literature. Students develop skills related to writing, such as proper grammar, punctuation, and sentence structure.
The curriculum for an English degree may cover English composition and require students to write essays, poetry, or short stories. Additional topics include public speaking, composition studies, creative writing, journalism, publishing, literacy, and the philosophy of language. Earning an English degree helps students develop their critical thinking skills, as they analyze and interpret works of literature and film.
The skills and knowledge provided by an English degree are beneficial for a wide range of career fields, including publishing, research, advertising, and teaching. You may choose to work as a Teacher or use your English skills to seek employment in Marketing or Public Relations.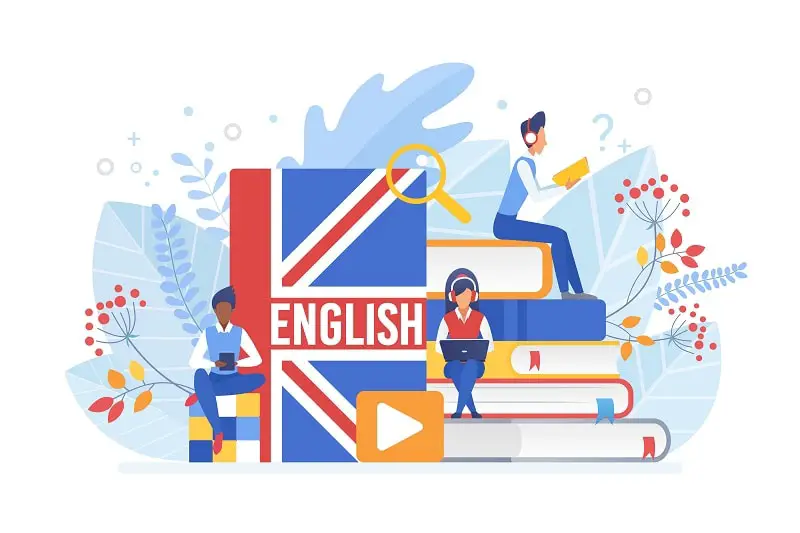 ---
Typical employers for English graduates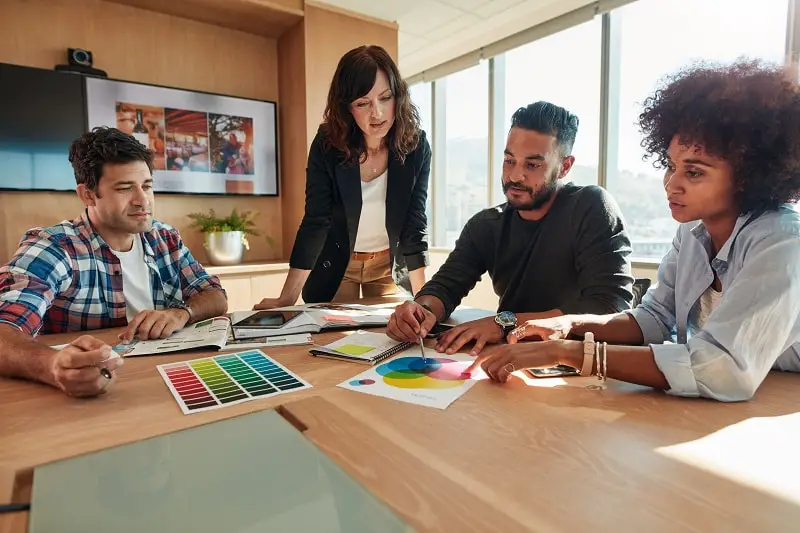 Advertising Agencies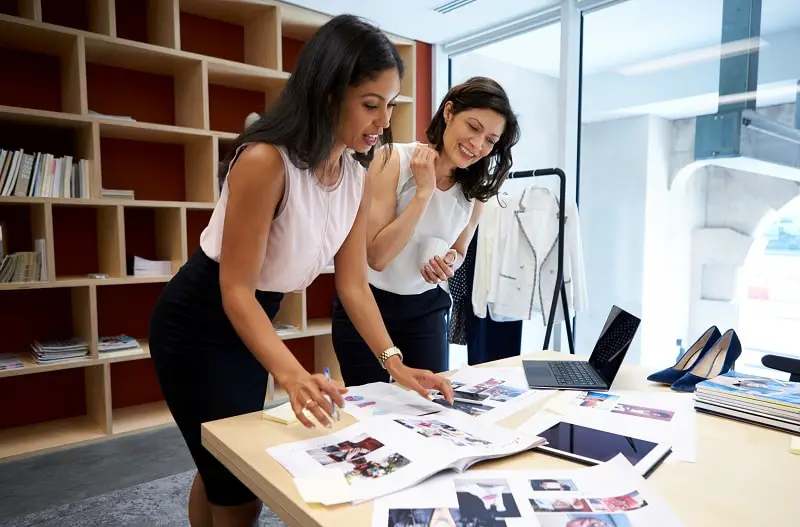 Publishing Companies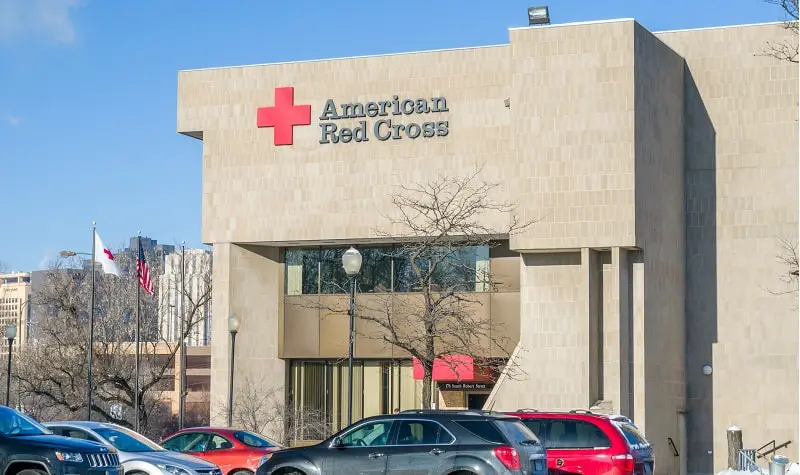 Non-Profit Organizations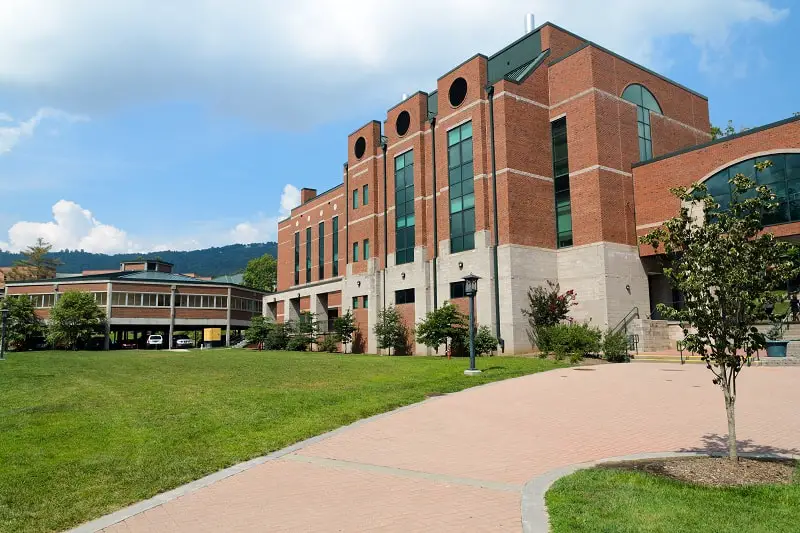 Educational Institutions
---
---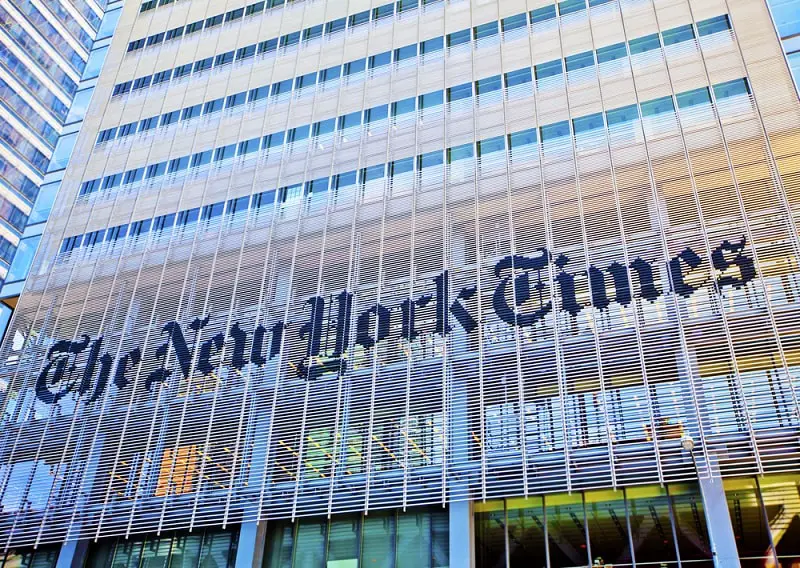 Media Companies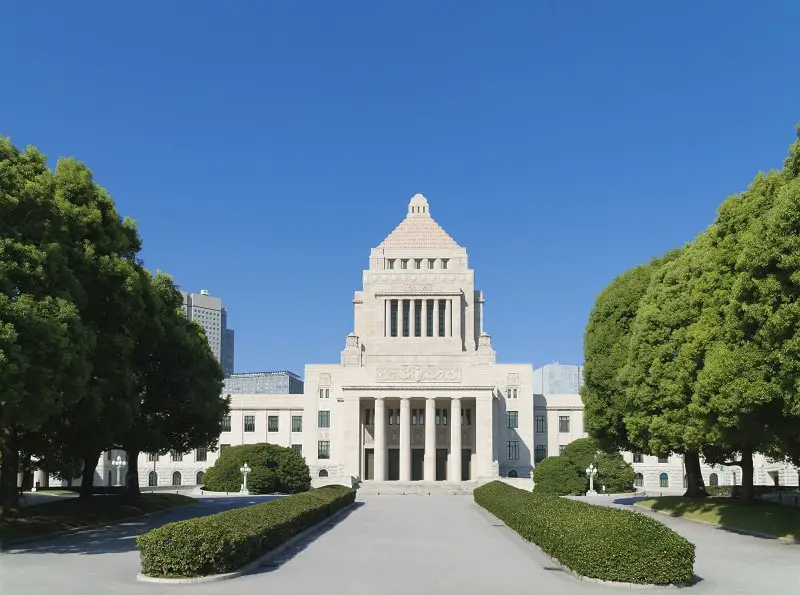 Government Agencies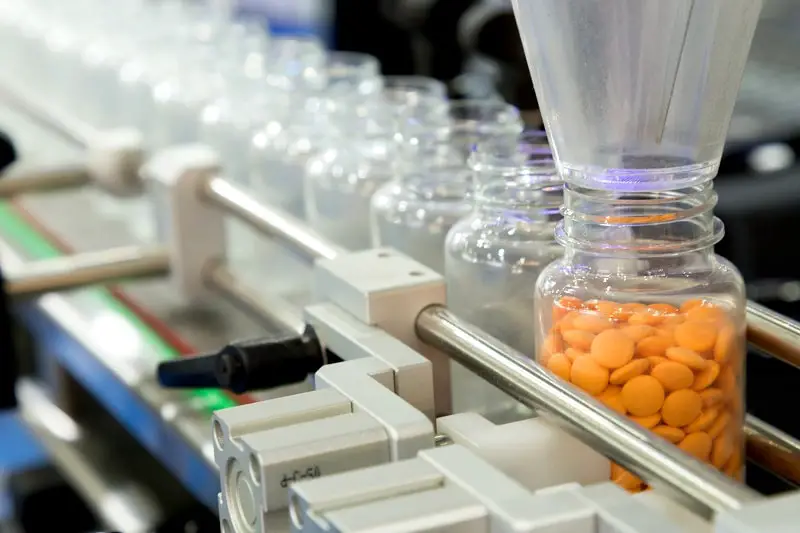 Pharmaceutical Companies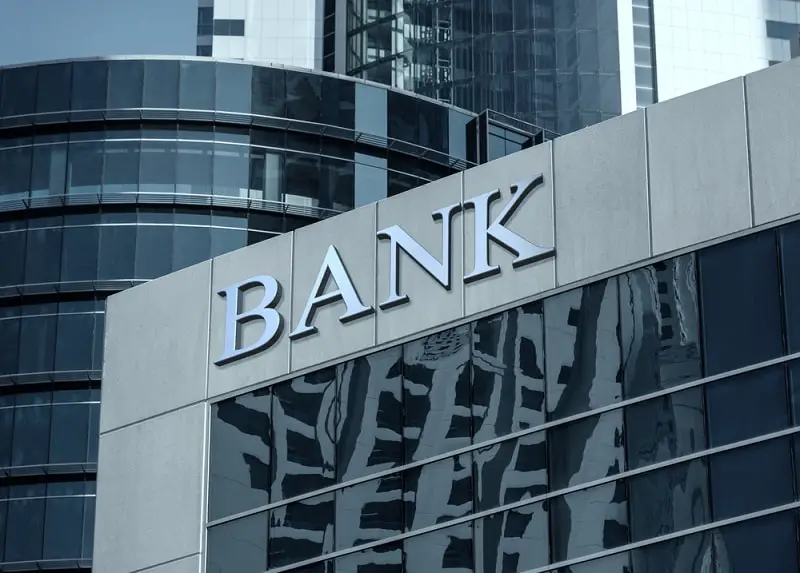 Banks and Financial Institutions
---
---
11 Career Options
Writer

What they do

A Writer is a broad job category encompassing a variety of roles. However, most Writers create original work for mass publication, either in print or online. Writers may write original works of literature, such as novels, short stories, or poetry.

Writers also need to perform a variety of tasks while writing original work, such as researching the subject of their work.

How to become one

There are no education requirements for becoming a professional Writer. However, obtaining employment can provide life experience, which may improve the quality and depth of your writing.

Earning a Bachelor's Degree in English can increase your employability in related fields, such as Journalism or Copywriting, allowing you to hone your skills as a Writer.

How much they make

$62,000

---

---

---

Editor

What they do

An Editor is typically responsible for editing content produced by Writers or Reporters. Depending on the employer, they may assign tasks to Writers or review their work before publication.

When employed at a media organization or publishing house, Editors plan and coordinate material for publication. This may involve reviewing story ideas and offering suggestions for improving headlines or the structure of the story. Find out what's it like working as an Editor.

How to become one

The publishing industry is highly competitive, requiring Editors to obtain a Bachelor's Degree to gain entry-level positions. Most employers seek candidates that majored in English, Communications, or Journalism. Even with a Bachelor's Degree, you may need to accept an internship to get your foot in the door.

How much they make

$73910

---

---

---

Technical Writer

What they do

Technical Writers work for manufacturers, designers, and other private companies that produce complex or technical products. A Technical Writer is responsible for taking technical information and making it easier to digest.

For example, Technical Writers may write instruction manuals for electronics or appliances. Additional job duties include examining drawings and creating diagrams or charts to help illustrate the information. Find out more about what's it like working as a Technical Writer.

How to become one

To become a Technical Writer, you would typically need either an Associate's or Bachelor's degree. Most employers prefer applicants with degrees in English or Communication.

Gaining some experience or knowledge related to the industry that you plan on working in can also increase your employability. If you plan on writing medical documents, biology and anatomy classes may be needed.

How much they make

$78590

---

---

---

Librarian

What they do

Librarians work at Libraries or Schools, managing and curating the selection of books and periodicals available to residents. You may help people find the information they need and perform a variety of administrative tasks.

Common duties include ordering, stocking, and inventorying books. Librarians may also oversee managerial responsibilities, such as setting work schedules and negotiating contracts for services. Find out more about what's it like working as a Librarian.

How to become one

The path to becoming a Librarian depends on whether you plan on working at a school or a public library. Schools often seek candidates with at least a Master's Degree in Library Science. Most states also require School Librarians to obtain state licensure by completing the Praxis Library Media Specialist test.

Public libraries tend to have fewer requirements. You may only need a Bachelor's Degree in a related field of study, such as English or Library Science.

How much they make

$63560

---

---

---

Interpreter

What they do

An Interpreter interprets information presented in another language. They aid communication for multiple parties by translating information from one language to another.

Unlike Translators, Interpreters primarily interpret spoken communication instead of written text. Along with a strong understanding of the English language, this requires fluency in a second language. Find out more about what's it like working as an Interpreter.

How to become one

Employers tend to prefer candidates that hold at least a Bachelor's Degree. Becoming an Interpreter requires you to prove your competency in another language. The most sought after second languages include Spanish, Arabic, French, German, Russian, and Portuguese.

How much they make

$58140

---

---

---

Paralegal

What they do

A Paralegal is a type of Legal Assistant that supports the work completed by Lawyers at law firms or private practices. Unlike a Legal Assistant, Paralegals do not typically perform administrative tasks.

Paralegals are responsible for preparing and drafting a wide range of legal documents, including affidavits, contracts, and legal correspondence. Depending on the task, Paralegals may need to research public records, analyze research data, and investigate cases. Find out more about what's it like working as a Paralegal.

How to become one

The American Bar Association (ABA) recommends that law practices hire candidates that have completed a Paralegal education program. These programs are available when completing an Associate's Degree or Bachelor's Degree at accredited educational institutions. While many Paralegals major in Criminal Justice, some choose to study English, as this job involves a lot of technical writing.

How much they make

$56610

---

---

---

Reporter

What they do

Reporters often work for newspapers, radio stations, television stations, magazines, and websites. Their job is to compile information and report the latest news to the public.

Many Reporters spend time in the field, interviewing people to obtain more information. They may also need to research stories and perform some investigative work. Find out more about what's it like working as a Reporter.

How to become one

Employers typically prefer candidates that hold at least a Bachelor's Degree in a relevant field, such as Journalism, Communications, or English. Students may also complete coursework related to specific types of media, such as newspaper journalism or investigative reporting.

How much they make

$66000

---

---

---

Public Relations Specialist

What they do

Public Relations Specialists help organizations maintain a positive public image. PR Specialists may write press releases for the media, draft speeches and set up interviews for clients, and help clients communicate with the public.

PR Specialists are also sometimes called "Communications Specialists" or "Media Specialists." Their main job is to handle communications with the public, which can include addressing negative news stories or monitoring public opinion. Find out more about what's it like working as a PR Specialist.

How to become one

Most companies will only hire PR Specialists with a Bachelor's Degree in Public Relations, Communications, or English. After graduating, you may seek an entry-level PR position, which may involve administrative work instead of directly influencing PR campaigns. With on-the-job training, you develop the skills needed to improve your career prospects.

How much they make

$71940

---

---

---

Copywriter

What they do

A Copywriter writes content for web pages and marketing material. Copywriters can work as Freelancers or find employment at a Marketing Agency or Private Business.

The main goal of the Copywriter is to produce engaging content to motivate readers to complete specific actions, such as completing a purchase or registering for a newsletter. Find out more about what's it like working as a Copywriter.

How to become one

There are no educational requirements for a Copywriter, especially when working as a freelancer. However, many companies prefer to hire Copywriters with some form of college education, such as an Associate's Degree or Bachelor's Degree. 7 out of 10 Copywriters we surveyed said they hold a Bachelor's degree.

How much they make

$78680

---

---

---

Proofreader

What they do

Proofreaders check the written content for grammatical errors and spelling errors. They may work for newspapers, publishers, or any business that requires flawless grammar for published material.

Proofreaders read content and correct mistakes. However, they do not typically make changes to the structure of the content or try to improve it, which are tasks typically reserved for Editors. Find out more about what's it like working as a Proofreader.

How to become one

Working from home as a freelance Proofreader comes with no educational requirements. If you intend to look for employment at a publishing house or media organization, obtaining a Bachelor's Degree in English may help you land your first job. The majority of Proofreaders hold a Bachelor's degree.

How much they make

$44670

---

---

---

High School Teacher

What they do

High School Teachers are responsible for teaching specific subjects to students. With an English degree, teaching English is a likely choice.

High School Teachers perform a wide range of tasks to prepare their curriculum and give students a quality education. Teachers may need to plan lessons, assess the abilities of students, and work with individual students to improve their skills. Find out more about what's it like working as a High School Teacher.

How to become one

The path to becoming a teacher typically starts with a Bachelor's Degree in the subject that you want to teach, such as English. You must also complete a teacher preparation program approved by your state of residence. After completing these requirements, you may accept an internship. You may then apply for a teaching license and then start looking for open positions.

How much they make

$67340

---

---

---
---
---