How Long Does It Take, What Degree Do You Need, and More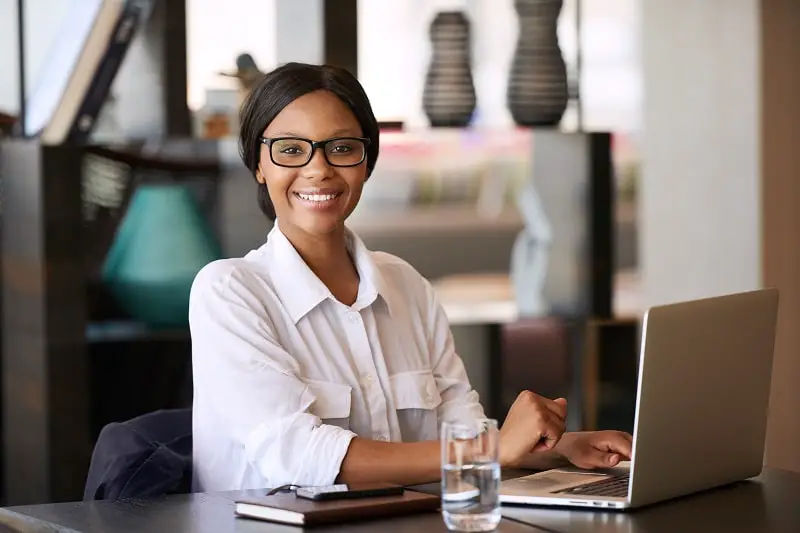 Technical Writers write technical materials, such as equipment manuals, appendices, or operating and maintenance instructions. May assist in layout work.
Education
Associate's degree
---
---
---
---
Table of contents
---
Summary
| | |
| --- | --- |
| Degree | Associate's degree |
| Degree field | Journalism, Scientific Writing, or Technical Communications |
| License or certification | Optional |
| Duration to become one | 4 years |
| Difficulty to become one | Hard |
Technical Writers need at least an Associate Degree, but many of them earn a Bachelor's Degree in a major such as Journalism, Scientific Writing, or Technical Communications.
In college, Technical Writers take courses in writing to learn the specific skills they need to write Technical Writing such as computer manuals and other technical information.
Although certification is optional, many Technical Writers get certified by the Society for Technical Communication because it gives them access to more jobs.
---
Featured Schools
Technical Writers Requirements
Step 1: Prepare for a Writing Career in High School
If you want to become a Technical Writer, you can learn a lot in high school. You should take courses that require writing, and this will help you to prepare for college. Pay attention in your English classes, and take Journalism and Science classes where you will write more technical papers. You can also take Computer Science classes.
In addition, you can consider working on your school newspaper. This is a great way to gain experience in writing for publications. You can try to write technical articles for your school newspaper, which should give you experience before you get to college.
Step 2: Earn a Bachelor's Degree
When you get to college, you will want to take English and Writing classes as much as you can. You will also be able to take classes that focus on Technical Writing, and you can major in Journalism, Scientific Writing, or Technical Communications. It is important to develop your experience in school and take a range of classes where you can write. 
Although you can get a job as a Technical Writer with an Associate's Degree, you will have an easier time getting a good job with a Bachelor's Degree. You will also get the experience you need to be successful in this field. 
Step 3: Volunteer and Network
While you are in college, you can work on your portfolio. If you go to the local chapter of the Society for Technical Communication, you can find projects that are available for volunteers. You can also go to local businesses and attend networking events to make more contacts in the Technical Writing field. 
Another way to gain experience is to work on an open source project. If you do a search on the Internet, you will find open source projects that are available all over the world. If you take these steps while you are in college, you will graduate with a valuable network of contacts in this field. 
Step 4: Get Certified
You can obtain certification from the Society for Technical Communication, which is the largest professional organization in this field. There are three different levels of certification that you can obtain. First is the Foundation certification, which tests your knowledge and understanding of best practices in this field. 
The second level of certification is the Practitioner, which you can obtain if you pass a written test and submit your own original work. Finally, the Expert certification requires that you submit a set of required work projects and go through an expert interview. 
The STC does more than offer certification. In addition, they have a career center and a job bank where you can find jobs. This is an optional process, but it opens the door to a great deal of opportunities in your career.
Step 5: Apply for a Job
Once you have your certification, you can apply for a job. You need to have your portfolio together to present to prospective employers. You can also freelance in this field. If you spent time networking and volunteering during college, you will likely have a network of people to speak to about potential jobs.
You may have already started taking on clients as a freelancer, and you can continue building on your business. This provides you with a lot of flexibility to design your own schedule. You can also work for several different clients or one company. There are a lot of different options in this career.
Step 6: Take Continuing Education Classes
In Technical Writing, technology changes quickly, and it is important to stay on top of the trends. You can take continuing education courses to earn certificates and maintain your certification. The American Medical Writers Association offers continuing education and certification in medical writing, so this is another option. Stay up to date and current so that you are successful in this job.
What degree do most Technical Writers have
Associate's degree
We did a survey to ask other Technical Writers what degree they had when they first became one. Here are the results.
Associate's degree
---
Bachelor's degree
---
Certificate
---
How long does it take
4 years
If you plan to earn a Bachelor's Degree, it takes four years to complete your schooling. However, you can network and start building your portfolio while you are still in school. Building your portfolio is critical to your future success because it is what employers need to see. You can start working before you graduate, but you will get better jobs once you have your degree and your certification.
---
Find a college with the major you want
---
---