How Long Does It Take, What Degree Do You Need, and More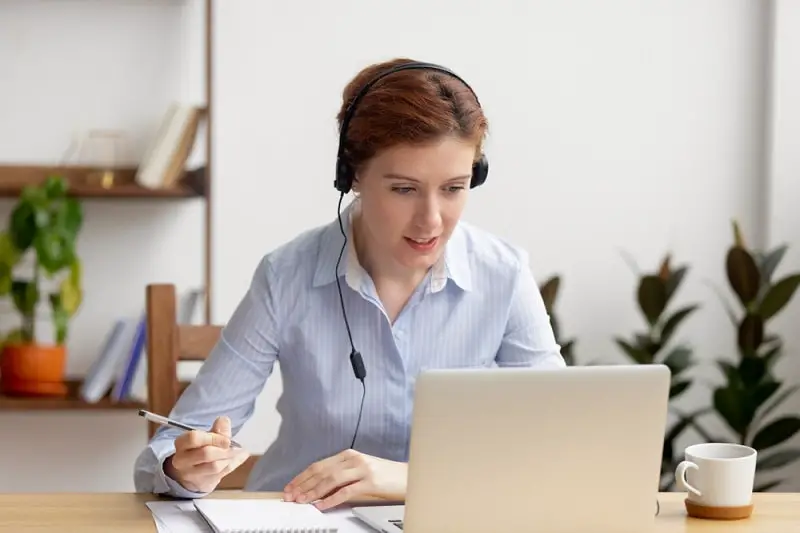 Interpreters and Translators interpret oral or sign language, or translate written text from one language into another.
Education
Bachelor's degree
---
---
---
---
Table of contents
---
Summary
| | |
| --- | --- |
| Degree | A degree is not always required, but most employers prefer an applicant who holds a Bachelor's degree with some formal coursework in interpreting |
| Degree field | Interpreting, a Foreign Language, American Sign Language or a related field |
| License or certification | Voluntary certifications available such as the Certified Interpretive Guide (CIG) |
| Duration to become one | 1 to 4 years |
| Difficulty to become one | Hard |
---
Interpreters and Translators Requirements
Step 1: Learn a Second Language
Interpreters need to be fluent in at least two languages, such as English and one other language. Common choices include Spanish and French. However, Interpreters may choose to focus on other languages, such as Mandarin, Korean, Russian, Arabic, or American Sign Language (ASL).
Language classes are often offered as early as Elementary School or Junior High School. Progress as far as you can by completing courses at your local school.
You may also choose to learn a language through resources obtained outside of school. There are many computer programs and websites dedicated to teaching people how to read, write, and speak foreign languages.
Step 2: Develop Your English Skills in High School
Along with learning a second language, you should take courses to improve your English writing and comprehension skills. Having a good foundation of English skills is essential for Interpreters, as you need to interpret or translate other content from other languages into English.
Step 3: Earn a Bachelor's Degree in Your Chosen Language
Earning a Bachelor's Degree is not always a requirement for becoming an Interpreter. However, many employers prefer to hire individuals with a college education.
A Bachelor's Degree is a requirement for certain certifications related to the Interpreter field. For example, if you want to become a Courtroom Interpreter, you typically need to obtain a Bachelor's Degree before enrolling in a certification program. Other certifications are available for Medical or Community interpretation.
A limited number of universities and colleges offer Interpreter and Translator degrees. These degrees typically allow students to focus on a specific language while developing core skills and knowledge for working as an Interpreter or Translator. Common curriculum for these programs includes:
Business interpreting
Speaking and discourse
Consecutive interpretation note-taking
Ethics of translation
An alternative option is to earn a Bachelor's Degree in the language of your choice. For example, if you want to interpret the Spanish language, you should major in Spanish.
Step 4: Earn a Bachelor's Degree in American Sign Language
For those that plan on working as Interpreters for the deaf and hearing impairment, enroll in a Bachelor's Degree in American Sign Language (ASL). Many universities offer a Bachelor of Science in Interpretation degree with a focus on ASL.
During the first few years of an ASL program, students focus on developing their sign language skills. Common courses include:
English to ASL interpreting
Fingerspelling
Interesting theory
Classroom interpreting
Community service interpreting
The last year or two of the ASL program should provide practical experience. Students typically have the chance to work directly with deaf populations.
Step 5: Earn a Specialized Certification to Advance Your Interpreter Career
Certification programs are available for specialized areas of the Interpreter field. However, certification is not required for every Interpreter position. The following Interpreter specializations typically require certification through the necessary advisory board:
Medical interpreter
Community interpreter
ASL interpreter
Courtroom interpreter
Certification for the medical field is handled by two separate organizations. The Certification Commission for Healthcare Interpreters (CCHI) and the National Board of Certification for Medical Interpreters (NBCMI).
Both options require at least 40 hours of training as a Medical Interpreter, which can be completed as part of your Bachelor's Degree program or through a specialized training course. The NBCMI only offers certification for specific languages. The only available languages are Russian, Spanish, Mandarin, Cantonese, Korean, and Vietnamese.
Community Interpreters work for their states' Department of Health Services (DHS) or related agency. Interpreters in this field help address the needs of the deaf population in local communities. Certification is handled directly through your state's agency for public health.
ASL Interpreters require certification through the Registry of Interpreters for the Deaf (RID). The RID offers several types of certification and recognizes certifications from other organizations. The requirements typically include the need for a Bachelor's Degree and practical experience.
Courtroom Interpreters must complete a certification program in their state. Each state has different requirements. However, most states require at least two years of a college education. If you plan on working as an Interpreter in Federal Courts, you need to complete the Federal Court Interpreter Certification Examination (FCICE).
Many Interpreters also choose to earn a Translator certification through the American Translators Association (ATA). The ATA certification demonstrates your professional competence for a specific language combination, such as English and Spanish or English and Arabic.
Step 6: Seek an Entry-Level Position as an Interpreter
After obtaining any required certifications and college education, start looking for work as an Interpreter. Potential employers include educational systems and private companies. Large corporations often need Interpreters to assist with communication when dealing with foreign investors or suppliers. Schools also require Interpreters to address the needs of deaf students and foreign students.
If you choose a specialization, such as Medical Interpreter or Courtroom Interpreter, focus your job search on employers in your chosen field. Medical Interpreters may find work at hospitals, clinics, and other healthcare facilities. Courtroom Interpreters typically work for State or Federal Court systems.
Step 7: Earn Certification Through the National Association for Interpretation
The NAI is the leading professional organization for Interpreters. As with professional organizations in other fields, the NAI helps individuals advance their careers through training and resources.
The NAI also offers their own certifications. Training certifications include the Certified Interpretive Guide (CIG) and the Certified Interpretive Host (CIH) certifications. Professional certifications include the Certified Interpretive Trainer (CIT), the Certified Interpretive Manager (CIM), and the Certified Interpretive Planner (CIP) certifications. These certifications are not required but can improve your career prospects.
What degree do most Interpreters and Translators have
Bachelor's degree
We did a survey to ask other Interpreters and Translators what degree they had when they first became one. Here are the results.
Bachelor's degree
---
Master's degree
---
Associate's degree
---
How long does it take
1 to 4 years
---
Learn more about Interpreters and Translators