What Can You Do With A

Sports Management Degree
Sports Management degrees focus on the business and leadership aspects of managing sports and physical activities. Students that major in Sports Management develop the knowledge needed to manage a sports organization, department, or team. Courses often cover a wide range of topics, including leadership, marketing, finance, and facility management.
A Sports Management degree prepares you for a career in managing various types of sports. Common career goals include working in municipal recreation centers, social organizations, amateur sports, collegiate sports, and professional sports. Students may go on to become part of the coaching staff for a sports team or work at local recreation centers.
In this article, we examine the top career choices for Sports Management graduates.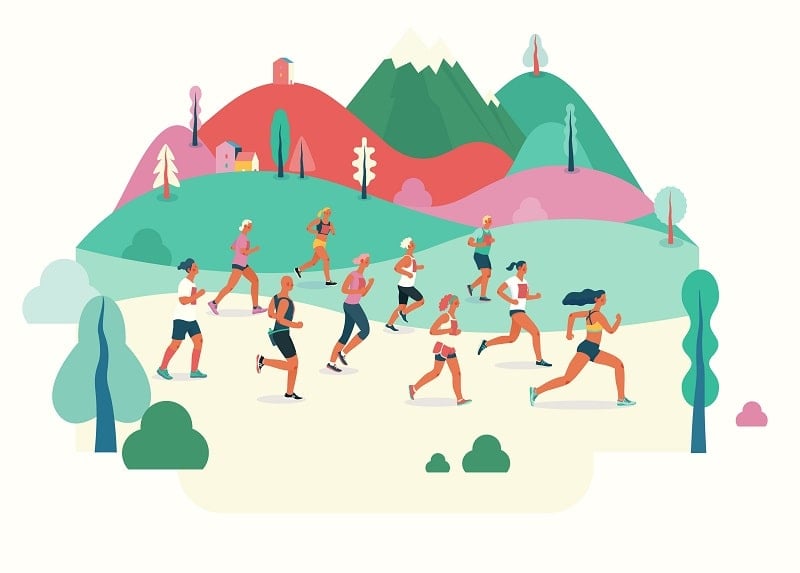 ---
Typical employers for Sports Management graduates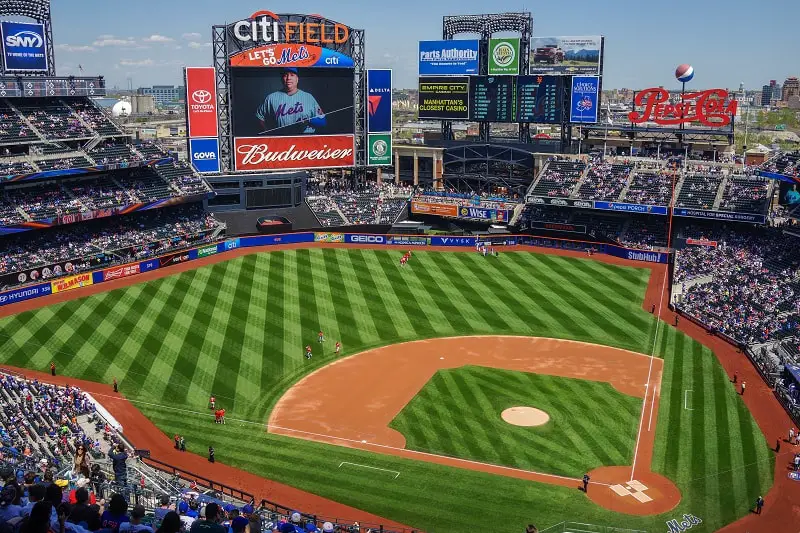 Sports Organizations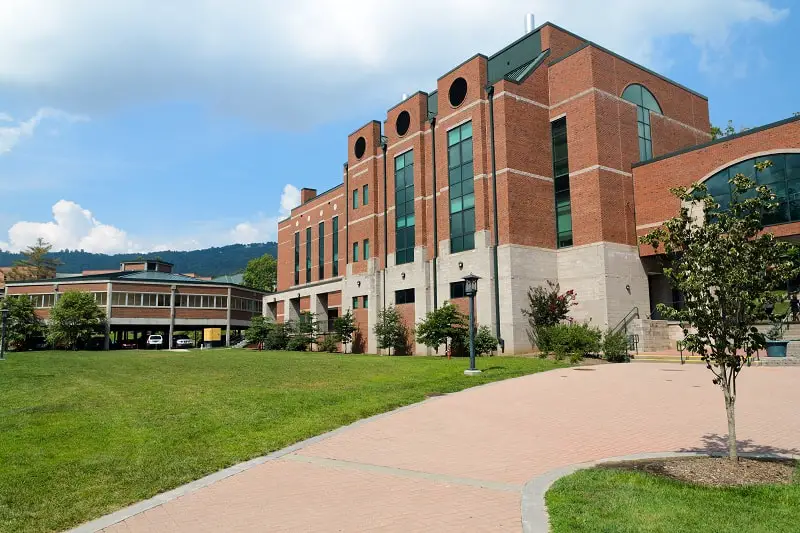 College and University Athletic Departments
Municipal Recreation Centers and Community Centers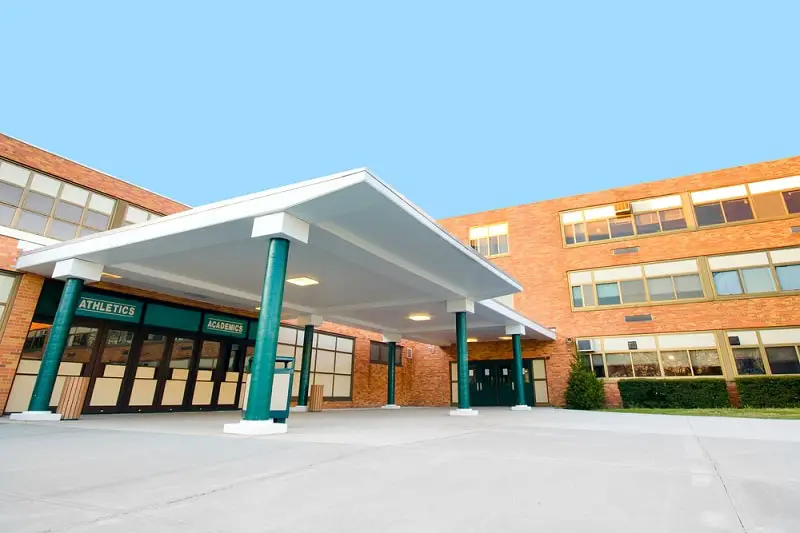 Elementary Schools, Middle Schools, and High Schools
---
---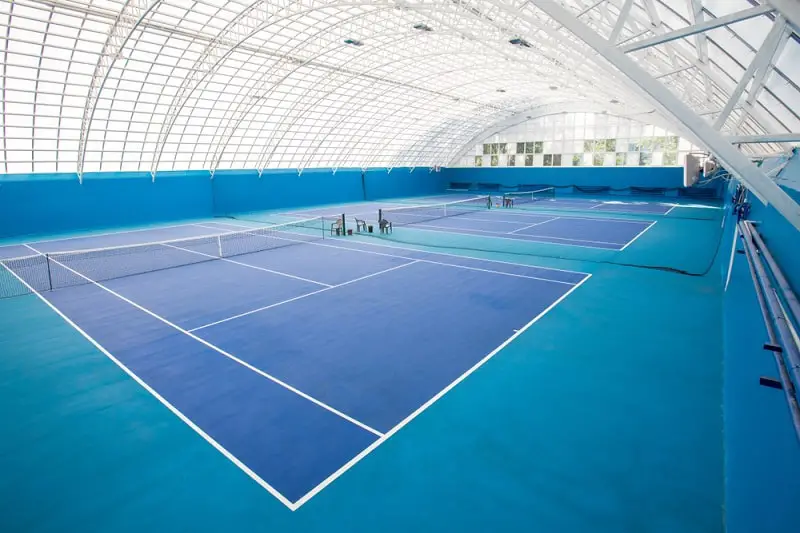 Sports Facilities and Public Sports Venues
Individual Professional Athletes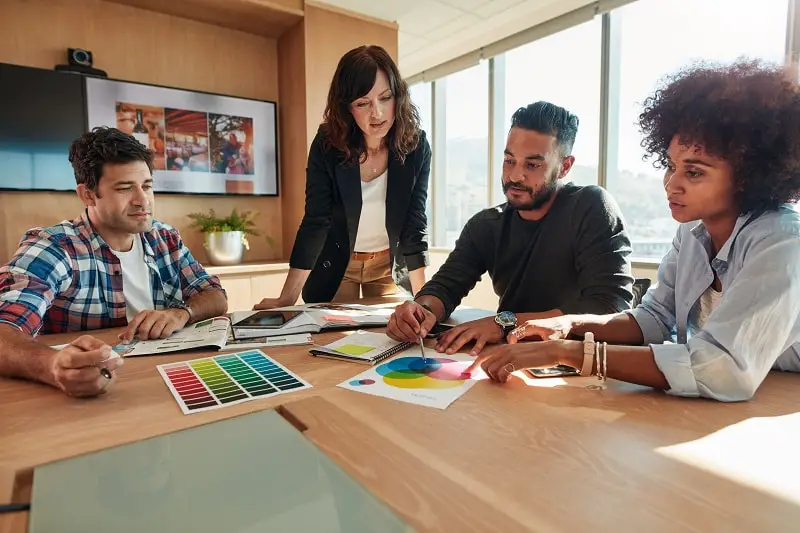 Marketing and Advertising Agencies
---
---
12 Career Options
Athletics Director

What they do

Athletics Directors oversee every aspect of an athletics program, typically at a College, University, or High School. They are responsible for scheduling, promotion, and facility management. Athletics Directors also need to ensure that coaches and players comply with the policies of the organization. This is often the top Sports Management position for athletics programs.

How to become one

Athletics Directors require at least a Bachelor's Degree. However, about 80% of Division I Athletics Directors have a graduate degree. After obtaining a Bachelor's Degree, many aspiring Directors start obtaining real-world experience, working as Assistant Athletics Directors or other entry-level positions.

How much they make

---

---

---

Sports Facility Manager

What they do

Sports Facility Managers work for individual sports facilities, such as ballparks or football stadiums. Typical job duties include buying, leasing, or selling facilities. They are also directly involved in construction projects and renovations. Depending on the facility, a Sports Facility Manager may also supervise the custodial staff.

How to become one

A Bachelor's Degree is the minimum educational requirement for becoming a Sports Facility Manager. Certification in Facility Management through the International Facility Management Association (IFMA) is also becoming a common prerequisite. You may also need several years of work experience in a supervisory role.

How much they make

---

---

---

Sports Marketer

What they do

A Sports Marketer helps promote sports teams. They may work directly for the team or a marketing agency employed by the team. The primary job duty of a Sports Marketer is to develop marketing campaigns, which may include press releases, community events, public appearances by players, and advertisements.

How to become one

Some organizations prefer to hire candidates with a Bachelor of Business Administration (BBA) or a Master of Business Administration (MBA). However, 71% of Sports Marketers entered the field with a Bachelor's Degree in a related field, such as Sports Marketing or Sports Management. During college, you may consider accepting an internship to improve your career opportunities after graduation.

How much they make

---

---

---

Sports Event Coordinator

What they do

A Sports Event Coordinator helps plan special events for sporting facilities or individual sports organizations. As with the Sports Facilities Manager, the Event Coordinator is often employed by the sporting facility. They help negotiate and coordinate with teams wanting to use the facilities and develop marketing campaigns to help bring in more fans.

How to become one

Sports Event Coordinators typically need a Bachelor's Degree in Sports Management or a Bachelor of Business Administration degree. As with other jobs in the Sports Management field, obtaining work experience may be needed to become a full-time Sports Event Coordinator. Your first job in this field may involve working as an assistant to a coordinator.

How much they make

---

---

---

Sports Agent

What they do

A Sports Agent negotiates contracts on behalf of the players that they represent. Agents typically work with more than one player and may need to spend time traveling to meet with clients and the teams that plan on hiring them. Along with negotiating contracts with teams, Sports Agents may handle negotiations for business deals and public events. They are also responsible for managing the public image of their clients. Find out more about what is it like working as a Sports Agent.

How to become one

Most Sports Agents earn a Bachelor's Degree in Law, Business, or Sports Management. However, earning a Master's Degree is becoming more common. Agents also typically need to obtain a license or certificate to act as an agent, but rules related to licensing and certification vary in every state.

How much they make

---

---

---

Sports Scout

What they do

A Sports Scout helps find new talent for a team. As a Scout, you may travel to various regions to watch players compete in their local areas. You then report your findings to the General Manager. Sports Scouts frequently search for talent at High Schools and Colleges and follow the careers of amateur players.

How to become one

Sports organizations and teams typically require Sports Scouts to hold at least a Bachelor's Degree. Entry-level positions often include part-time Sports Scouts, Assistant Coaches, and other part-time jobs in the management department of an organization. Scouts tend to work their way up within an organization to become full-time Sports Scouts.

How much they make

---

---

---

Parks and Recreation Sports Coordinator

What they do

A Parks and Recreation Sports Coordinator develops and coordinates sporting events for local community centers. They may also work at playgrounds, camps, and senior centers. A Sports Coordinator selects sports or physical activities for the public, such as youth soccer programs or senior shuffleboard tournaments. Find out more about what is it like working as a Recreation Worker.

How to become one

The requirements vary from one park and recreation department to the next. However, most recreational centers require candidates with a high school diploma or GED and at least two years of college-level coursework. Earning a Bachelor's Degree in Sports Management can significantly improve your employability in this field.

How much they make

---

---

---

Public Relations Specialist

What they do

Professional sports organizations frequently hire Public Relations Specialists to help maintain or improve their public image. As a Public Relations Specialist, your job will involve creating press releases, marketing material, and advertisement campaigns to boost the profile of your clients. You may seek employment at a Public Relations Agency or individual sports organizations. Find out more about what is it like working as a Public Relations Specialist.

How to become one

Most Public Relations Firms prefer candidates with at least a Bachelor's Degree in a related field, such as Journalism or Sociology. A Sports Management degree is not the traditional choice for aspiring Public Relations Specialists, but it is useful when seeking work in the sports world. However, taking additional courses in Marketing, Sociology, or Journalism improves your career prospects.

How much they make

---

---

---

Sports Camp Director

What they do

A Sports Camp Director is responsible for managing or developing sports programs for camps. They may work with a variety of individuals, including coaches and camp counselors, to select sports for campers to participate in during their stay. Additional duties include ensuring that the camp has the required equipment for the sport and managing the budget for the camp's sports programs.

How to become one

Many camps require Sports Camp Directors to have a Bachelor's Degree in a related field, such as Sports Management. Volunteering at a camp during college breaks can also help build up your resume. An increasing number of camps, including YMCA camps, require Directors to obtain a Camp Director Certificate through the American Camp Association (ACA).

How much they make

---

---

---

Youth Sports Coordinator

What they do

Youth Sports Coordinators often work at public community centers, working underneath a Sports Program Director. They assist with the development of sports activities and coordinate the purchase of equipment and competitions against other organizations.

How to become one

There is no specific path to becoming a Youth Sports Coordinator, but many community centers prefer to hire candidates with a Bachelor's Degree. Completing coursework in teaching or youth education is also recommended. Many organizations and community centers also prefer three to five years of work experience.

How much they make

---

---

---

Sports General Manager

What they do

Sports General Managers are responsible for managing entire sports organizations or teams. They hire Coaches, Players, and handle contract negotiations. They supervise the entire staff of the organization, ensuring that everyone works toward the same goals. Depending on the organization, they may also handle scheduling and event coordination.

How to become one

Becoming a Sports General Manager involves multiple steps. You typically need to start with an entry-level position within a sports organization, such as an Operations Assistant or Assistant Sports Manager. These positions often require a Bachelor's Degree in Sports Management. However, some organizations may require a Master's Degree for the top role of General Manager.

How much they make

---

---

---

Sports Financial Analyst

What they do

Sports Financial Analysts provide financial solutions for sports organizations. They are often responsible for ensuring that the organization's spending does not exceed its budget for the year. A Financial Analyst may also be responsible for bookkeeping duties, such as paying sports venues and vendors. They may also assist General Managers with financial decisions and contracts. Find out more about what is it like working as a Financial Analyst.

How to become one

The path to becoming a Sports Financial Analyst involves the same steps as a standard Financial Analyst. Most employers only look at candidates with at least a Bachelor's Degree. Students pursuing a Financial Analyst career typically major in Accounting, Economics, or Statistics. While a Sports Management degree covers accounting and finances for sports organizations, you may need to take additional finance-related courses or consider minoring in Accounting.

How much they make

---

---

---
---
---