What Can You Do With A

Criminal Justice Degree
A Criminal Justice degree provides you with an education in law and justice for victims and criminals. With a Criminal Justice degree, students explore criminology, rehabilitation strategies, and the US judicial system.
You receive a complete education in the three primary elements of the US justice system, which includes the courts, corrections, and policing. You also examine the criminological theory and the psychology associated with criminal behavior.
The curriculum prepares you for a career in legal studies, social work, victim or criminal advocacy, or law enforcement. Many Criminal Justice graduates use this degree as the starting point for a career in the legal field or before enrolling in law school.
After graduating with a Criminal Justice degree, you may seek employment at police departments, court systems, law offices, and other organizations associated with the criminal justice system.
In this post, we'll look at the top career options for Criminal Justice graduates.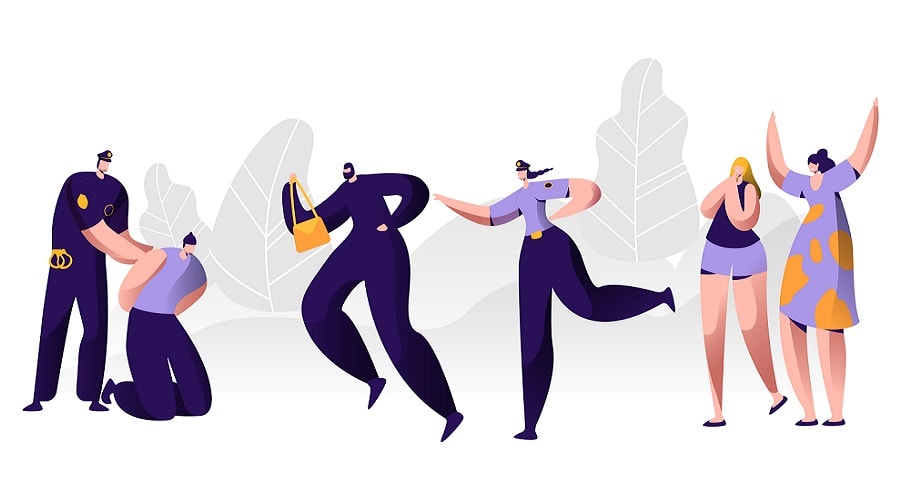 ---
Typical employers for Criminal Justice graduates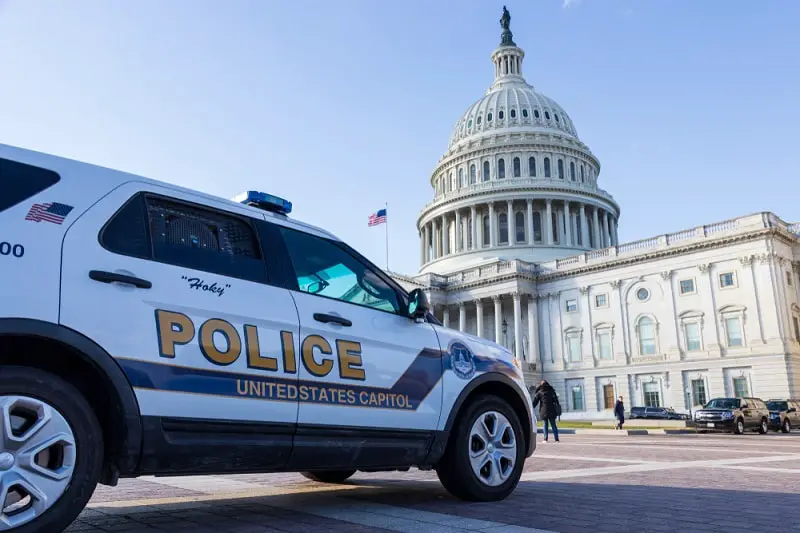 Law Enforcement Agencies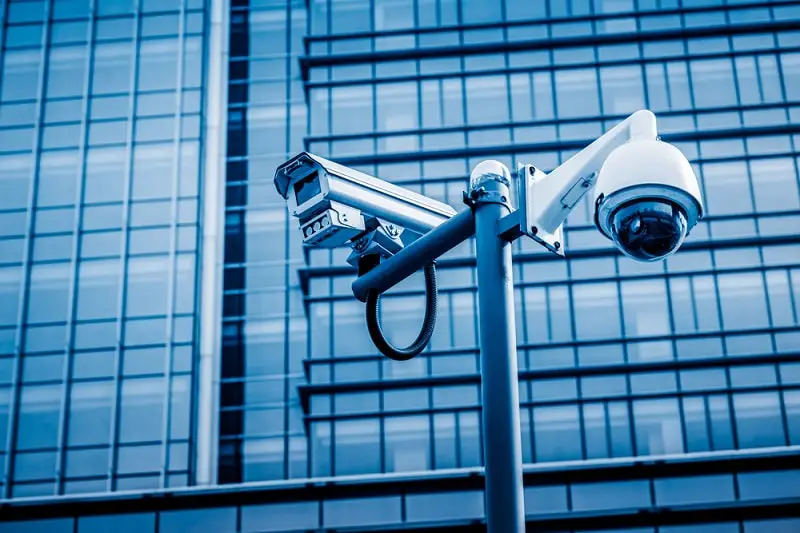 Private Security Companies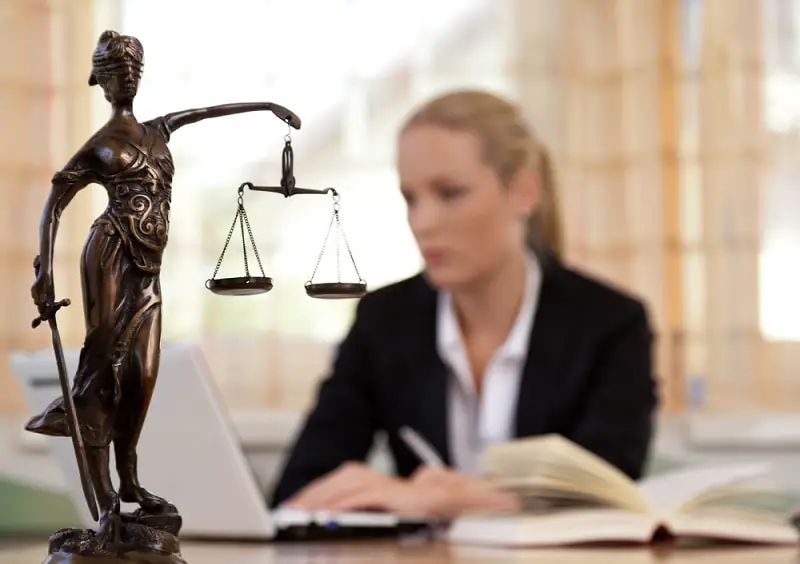 Law Firms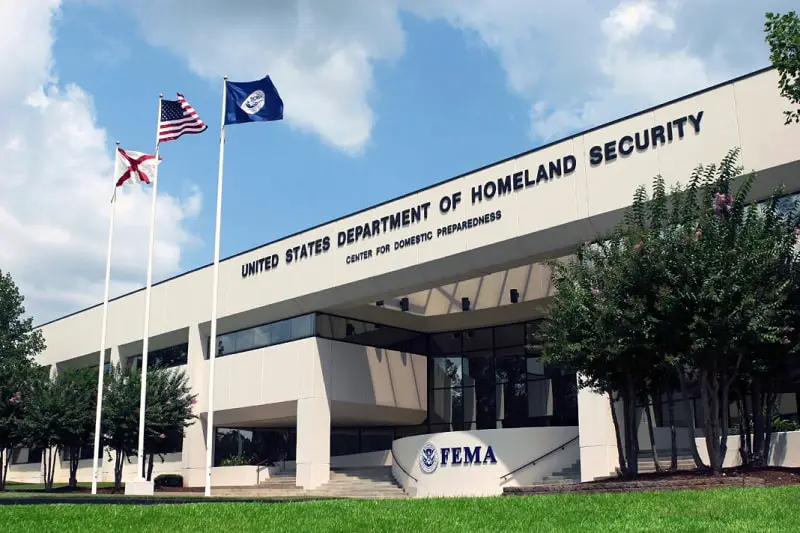 Department of Homeland Security
---
---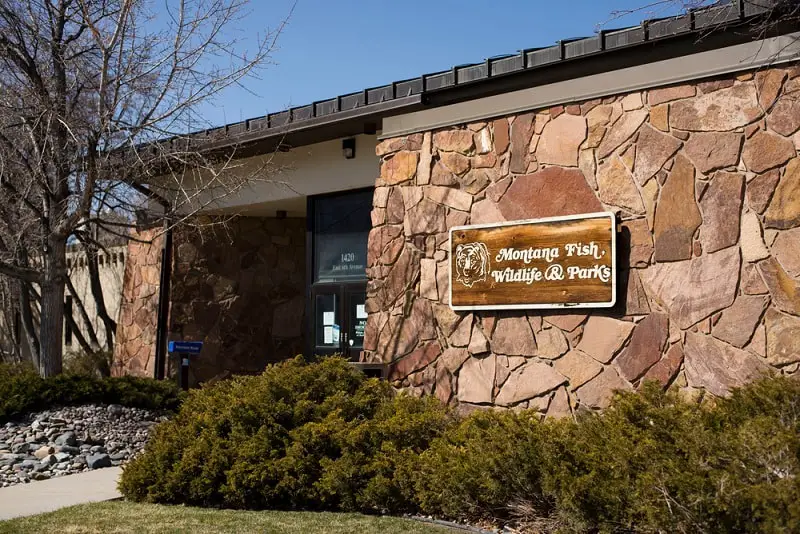 Department of Fish and Wildlife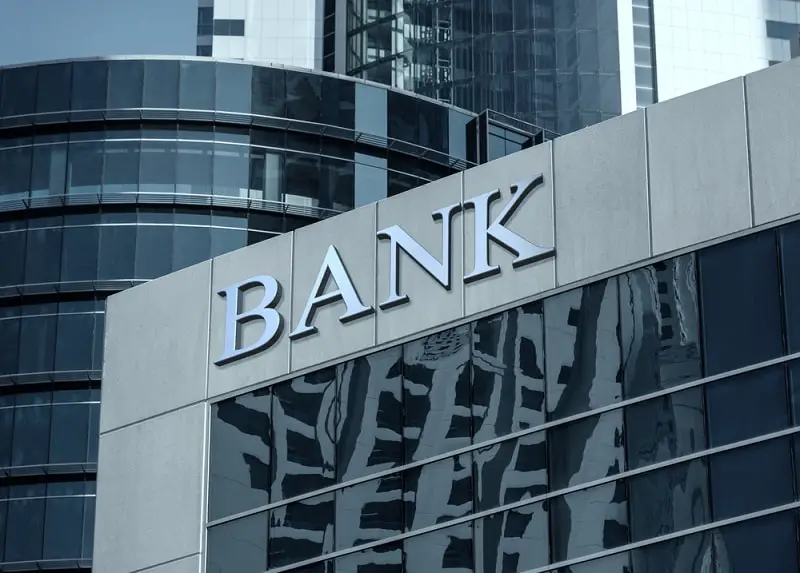 Financial Institutions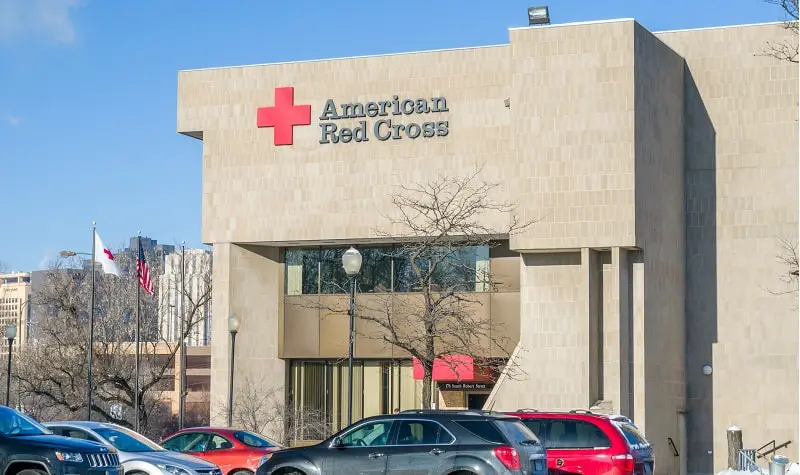 Non-Profit Organizations
---
---
14 Career Options
Police Officer

What they do

A Police Officer is a Law Enforcement Employee, typically employed by a Local Police Department. A Police Officer is responsible for maintaining order and helping to keep their communities safe.

As a Police Officer, you may respond to calls for Police assistance, such as crimes or medical emergencies. Additional job duties include patrolling neighbourhoods, enforcing local laws and regulations, and testifying in court.

How to become one

There are two main routes to becoming a Police Officer. Depending on the state where you seek employment, you may need to earn a two-year or four-year degree in Criminal Justice or complete training through a Police Academy. However, a Criminal Justice degree can improve employability in states that do not require a Bachelor's Degree.

How much they make

$70000

---

---

---

Probation Officer

What they do

Probation Officers monitor and work with criminal offenders to help them reenter society and restrain from committing new crimes. Common job duties for Probation Officers include helping offenders find education and counseling.

You may need to write reports or testify at parole board hearings. Probation Officers are also responsible for investigating violations of court-ordered probation sentences. Find out more about what's it like working as a Probation Officer.

How to become one

Becoming a Probation Officer requires a Bachelor's Degree in a related area, such as Criminal Justice or Social Work. Almost 9 out of 10 Probation Officers hold a Bachelor's degree. The US Court System often hires Probation Officers right out of college, providing on-the-job training. To become a Federal Probation Officer, you need at least two years of work experience at the State level.

How much they make

$61900

---

---

---

Forensic Science Technician

What they do

Forensic Science Technicians work in the law enforcement field, analyzing evidence to investigate crimes. They also work with Crime Scene Investigators.

Technicians analyze fingerprints, hair, blood, photographs, and other evidence obtained from crime scenes by the Investigators. Your job duties may also include writing reports of your findings and testifying in court. Find out more about what's it like working as a Forensic Science Technician.

How to become one

As with many careers, education requirements for Forensic Science Technicians vary. However, employers tend to prefer candidates with at least a Bachelor's Degree in a relevant field, such as Criminal Justice or Natural Science.

How much they make

$64890

---

---

---

Correctional Officer

What they do

Correctional Officers work in federal penitentiaries, state prisons, and local jails. Their primary job duties include ensuring the safety and well-being of prisoners and prison staff.

As a Correctional Officer, you maintain the security of detention facilities. You may patrol prison grounds or use surveillance cameras to monitor inmates. Find out more about what's it like working as a Correctional Officer. Find out more about what's it like working as a Correctional Officer.

How to become one

Local, state, and federal governments have separate requirements for Correctional Officers. To seek employment in Federal facilities, you need at least a Bachelor's Degree in any field or three years of experience in sales, emergency response, counseling, or management. To apply for a job at a local or state facility, you need a high school diploma or a GED.

How much they make

$52340

---

---

---

Crime Scene Investigator

What they do

Crime Scene Investigators (CSIs) support law enforcement agencies by gathering and analyzing evidence. After securing a crime scene, Crime Scene Investigators search for physical evidence, such as fingerprints or blood.

When investigating a crime scene, you may also take photographic evidence and compile sketches of the scene or gather testimonials from witnesses. In some cases, Crime Scene Investigators testify in court to explain their findings. Find out more about what's it like working as a CSI.

How to become one

Entry-level CSI positions include various educational requirements depending on the agency. Some agencies require a Bachelor's Degree in Natural Science, Forensic Science, or a related field, such as Criminal Justice. You may also find positions that only require a high school diploma or GED. However, obtaining an undergraduate degree increases your ability to find work in this field.

How much they make

$89300

---

---

---

Private Detective

What they do

A Private Detective investigates personal matters for paying clients. Common tasks for Private Detectives include researching information about legal or financial situations or gathering evidence to support a criminal investigation.

Private Detectives are also frequently hired to complete background checks on employees or help locate missing persons. This job requires strong observation skills and communication skills. Find out more about what's it like working as a Private Detective.

How to become one

Each state has its own dedicated Private Investigator licensing board to oversee state licensure. However, most states require at least a high school diploma or GED to enroll in the licensing process. Many Private Detectives also choose to obtain a Bachelor's Degree in Criminal Justice to increase their knowledge of the criminal justice system.

How much they make

$60100

---

---

---

Legal Assistant

What they do

Legal Assistants support lawyers by completing research and maintaining legal files. They perform a wide range of administrative tasks, allowing lawyers to focus on core details of a case.

Legal Assistants may need to research facts related to a case, review relevant cases from the past, maintain databases, and reference law libraries. Additional tasks include greeting clients, scheduling meetings, and billing duties. Find out more about what's it like working as a Legal Assistant.

How to become one

Most Legal Assistants enter the field with an Associate's Degree or Bachelor's Degree in a related field, such as Paralegal Studies or Criminal Justice. While not required, some law practices are more likely to hire candidates with a Certified Legal Assistant (CLA) certification.

How much they make

$56610

---

---

---

FBI Agent

What they do

FBI Agents work for the Federal Bureau of Investigations (FBI), which focuses on investigating threats to national security. The roles of an FBI Agent vary. You may need to gather intelligence related to specific crimes, conduct surveillance, or execute search warrants.

FBI Agents may work in the field or behind a desk, depending on their assignment. No matter the position, FBI Agents also perform a lot of administrative work, including filing reports and compiling evidence.

How to become one

Becoming an FBI agent is an extensive process, requiring you to obtain a Bachelor's Degree and two years of work experience in a related field, such as Law Enforcement. If you meet the requirements, you may apply for acceptance to the FBI training program at Quantico, which lasts for about 20 weeks. You must also be between the ages of 23 and 37 and pass a thorough background check.

How much they make

$65,400

---

---

---

US Marshal

What they do

US Marshals are employed by the US Federal Courts. Their main job responsibilities include capturing fugitives and serving arrest warrants.

US Marshals may also transport prisoners and oversee witness protection programs. It is also the responsibility of US Marshals to protect members of the Federal Judiciary and Federal witnesses preparing to testify.

How to become one

To apply for the United States Marshals Training Academy, you need to have a Bachelor's Degree. You also need one year of specialized experience, such as employment in the Law Enforcement field, or one full year of graduate-level education in Criminal Justice or Sociology.

How much they make

$50,000

---

---

---

Fish and Game Wardens

What they do

Fish and Wildlife Game Wardens are Federal employees or state employees tasked with the protection of wildlife and natural resources. Wardens are often assigned to specific locations to regulate hunting, fishing, and pollution in the area.

Fish and Wildlife Game Wardens are responsible for enforcing laws in Federally protected areas or state lands, such as National Parks and Reserves. Common job duties include issuing citations for violating laws and confiscating illegal equipment. Find out more about what's it like working as a Wildlife Warden.

How to become one

An increasing number of agencies require candidates to have at least a Bachelor's Degree in a relevant field. In our most recent data, almost 8 out of 10 Game Wardens hold a Bachelor's degree. One of the most common field of study is Criminal Justice, although some agencies may prefer candidates that studied Biology or Natural Sciences.

After meeting the educational requirements and applying for an entry-level position, you may need to complete a training program, which can last between 3 and 12 months.

How much they make

$57810

---

---

---

State Trooper

What they do

State Troopers enforce laws on local roads, state roads, and highways. They also assist motorists in dealing with car trouble or accidents.

Common job duties for State Troopers include patrolling roadways, directing traffic, issuing citations, and arresting criminals. At the scenes of crimes, Troopers may also collect evidence and prepare testimony for court.

How to become one

Requirements for age and education vary from state to state. However, most states require candidates to complete the state's approved training program, which typically takes 10 to 14 weeks. Some states accept candidates into their training programs right out of high school while others require an undergraduate degree, such as a four-year Criminal Justice degree.

How much they make

$59,400

---

---

---

Security Guard

What they do

Security Guards patrol or inspect properties to protect against theft, fire, vandalism, and illegal activity. They may work in retail stores, office buildings, hospitals, banks, hotels, schools, and various commercial properties.

Security Guards monitor alarms, patrol properties, and conduct security checks. Job duties may also include detaining criminals, interviewing witnesses, and writing incident reports. However, job responsibilities vary from employer to employer. Find out more about what's it like working as a Security Guard.

How to become one

In most states, individuals must complete 8 to 40 hours of training or coursework to become eligible for Security Guard positions. While not required, earning an undergraduate degree in Criminal Justice can increase your employability in this field, especially when seeking managerial positions in the private security field.

How much they make

$34360

---

---

---

Crime Analyst

What they do

Crime Analysts aid Law Enforcement agencies by analyzing crimes and looking for patterns to predict when and where future crimes may occur. Crime Analysts may help develop crime maps showcasing criminal activity and use a variety of information to maintain a database of crimes in a specific region.

In some cases, Police Officers or Detectives may request a Crime Analyst to research criminal behavior to assist with the apprehension of criminals.

A similar career to this is an Intelligence Analyst.

How to become one

As with many Law Enforcement jobs, the educational requirements for Crime Analysts vary. However, most state and local agencies prefer to hire candidates with at least a Bachelor's Degree in Criminal Justice, Sociology, or Research Methodology.

Some states also require candidates to have one or two years of experience in Law Enforcement or Management. Depending on the agency, a Master's Degree in a relevant field may count as an alternative to work experience.

How much they make

$67,200

---

---

---

Bailiff

What they do

Bailiffs are peace officers of the court, responsible for maintaining order in the courtroom and providing security to judges, lawyers, and jurors. Bailiffs also typically announce the arrival of the judge and may provide administrative support, such as delivering documents or overseeing the custody of defendants. Find out more about what's it like working as a Bailiff.

How to become one

The requirements are different for each state and jurisdiction. However, the general requirements tend to include at least a high school diploma or GED. In regions with lots of competition for open Bailiff positions, obtaining a Bachelor's Degree in Criminal Justice can increase your employability. Some jurisdictions also require Law Enforcement training, such as a Police Academy training program.

How much they make

$51730

---

---

---
---
---