What Can You Do With A

Journalism Degree
A Journalism degree gives graduates the skills to effectively communicate information using the written word. Journalism students typically major in journalism as part of a Bachelor of Arts program, which may include a strong focus on English.
Journalism is a flexible degree that teaches students how to properly gather, prepare, and disseminate information using various sources. Students also develop stronger research skills and the ability to write engaging content.
Many journalism graduates start their careers with entry-level positions, working as assistants or fact-checkers. After gaining real-world experience, journalism majors often go on to work as reporters or editors. However, the journalism field has changed dramatically in the past couple of decades, creating many new opportunities for journalism graduates.
What can you do with a journalism degree? In this post, I'll explore 13 career paths available for Journalism degree graduates.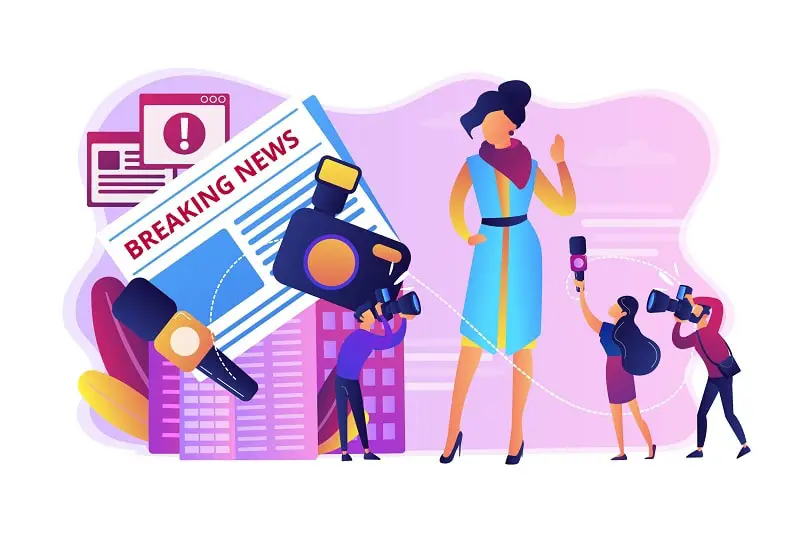 ---
Typical employers for Journalism graduates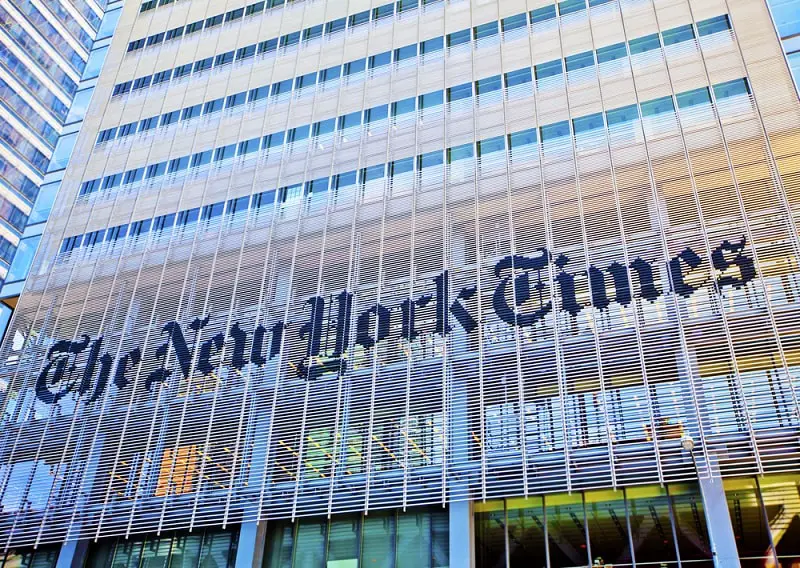 Newspaper Companies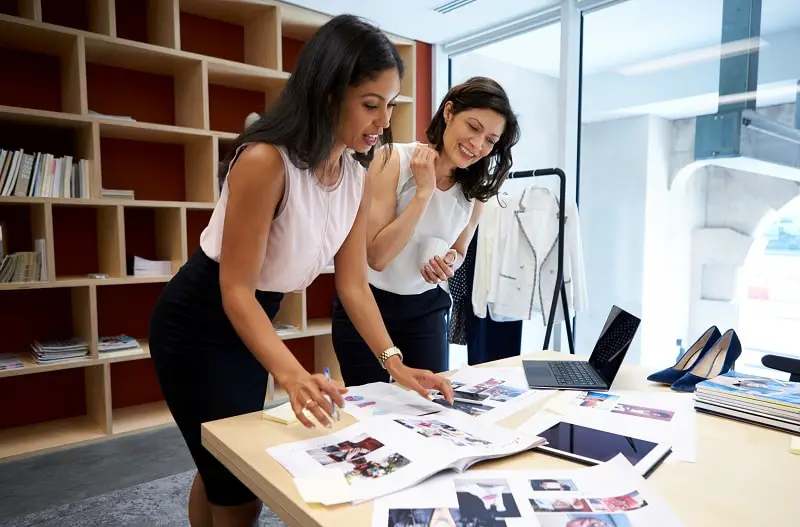 Magazines and Other Print Publications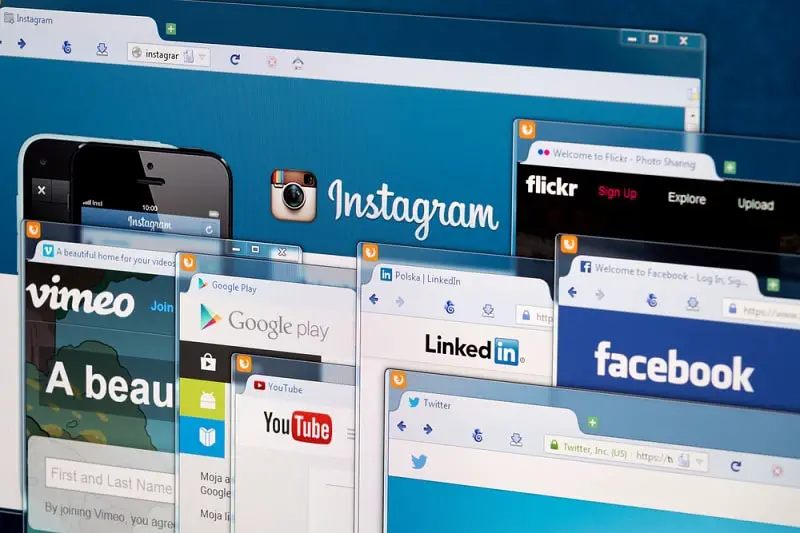 Digital Media Companies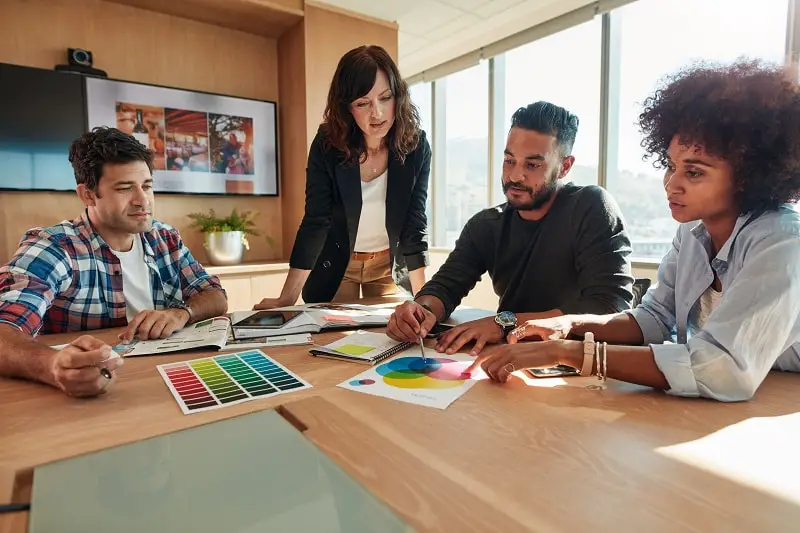 Marketing Agencies
---
---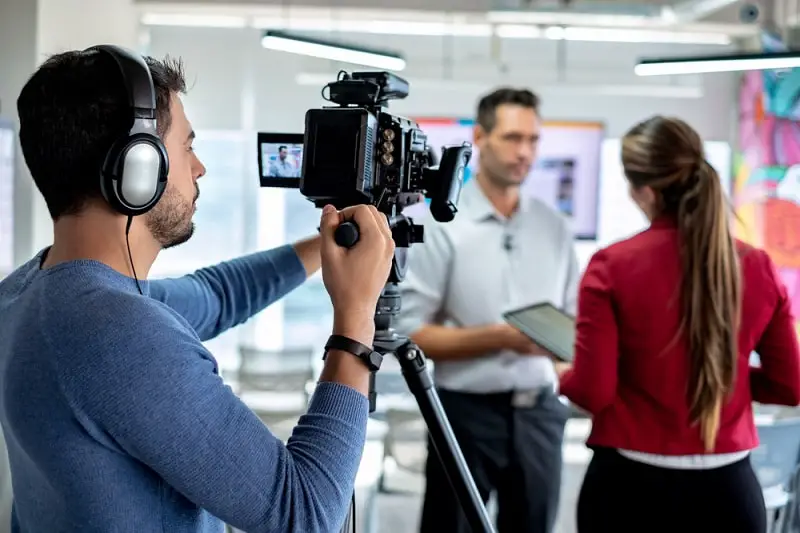 TV Broadcasting Companies
PR Firms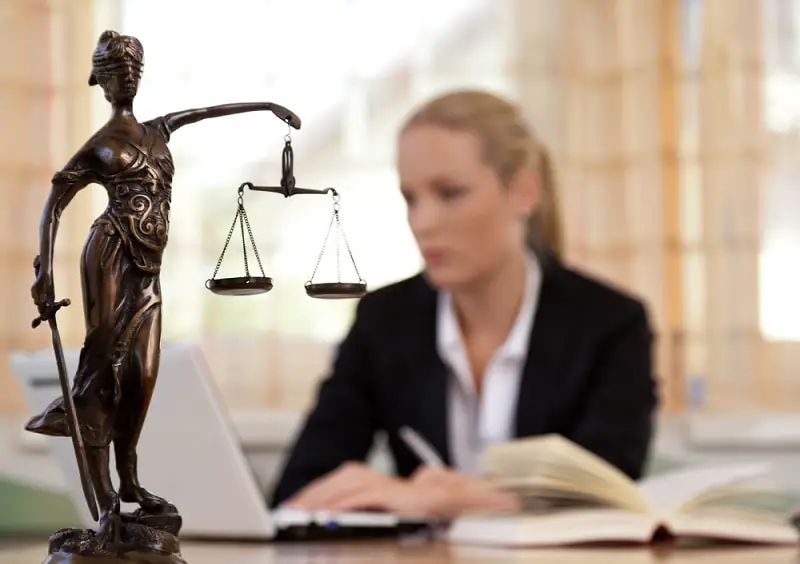 Law Firms
---
---
13 Career Options
Print Journalist

What they do

Print Journalists work for print publications such as newspapers and magazines. They are also called reporters or correspondents, depending on the employer.

Common responsibilities for Print Journalists include interviewing people, building contacts in various industries, attending press conferences, and working with editors to write relevant news articles. Print Journalists may also need to travel to cover specific topics.

How to become one

To become a Print Journalist, you may need to start with an entry-level position at a print publication. Accepting work as a Freelance Journalist may also lead to career opportunities as a Print Journalist.

Journalism jobs rarely require special licenses or accreditations. As with most other jobs in this list, employers prefer candidates with at least an undergraduate degree in Journalism, English, or Writing.

How much they make

$66000

---

---

---

Broadcast Journalist

What they do

Broadcast Journalists work for broadcast networks, such as radio, TV, and online platforms. Their primary responsibilities include generating story ideas, following leads, and interviewing various people. Broadcast Journalists may also need to pitch ideas to editors. Approved stories often require extensive research and fact-checking, requiring strong organizational skills.

How to become one

A degree in Journalism is often a prerequisite for becoming a Broadcast Journalist. However, some organizations may hire those with degrees in relevant news topics such as business, finance, government, or economics. Many Broadcast Journalists start their careers as Print Journalists before transitioning to broadcasting. Some organizations also offer direct entry into training programs.

How much they make

$61,000

---

---

---

Digital Copywriter

What they do

Digital Copywriters are responsible for writing compelling content for digital publication. Digital Copywriters often work for advertising agencies or private businesses. Their main job duties include writing content for websites, online advertisements, and marketing material. They may also need to coordinate with members of an advertising team and perform market research. Find out more about what's it like working as a Copywriter.

How to become one

Advertising agencies often prefer to hire Digital Copywriters with previous writing experience, such as Freelance Journalists or Writers. Having a Journalism degree may improve your career opportunities in this field. Copywriters with marketing or advertising backgrounds are also more likely to find employment in this field.

How much they make

$78680

---

---

---

Market Researcher

What they do

Market Researchers compile and analyze data to prevent clients. The information provided by market researchers helps clients make informed decisions related to their objectives. Market Researchers may seek employment within an organization or through marketing agencies. Additional responsibilities include commissioning research, moderating focus groups, and using software to analyze and organize data. Find out more about what's it like working as a Market Researcher.

How to become one

Marketing agencies and private organizations often expect candidates to possess an undergraduate degree such as a Bachelor of Arts in Journalism, English, Business, Economics, or Statistics. Marketing degrees and specialized experience in research or marketing can also increase your career prospects.

How much they make

$73970

---

---

---

Technical Writer

What they do

Technical Writers compile data and write technical documentation. The work completed by a Technical Writer may appear in instruction manuals or executive summaries of technical projects.

You may frequently work with technical staff to make information easier to use or understand. Additional duties may include organizing and writing supporting documents for products and standardizing content across multiple platforms. Find out more about what's it like working as a Technical Writer.

How to become one

An undergraduate degree in Journalism, English, or Writing is often preferred by employers. Additional experience or a degree in a technical field can also improve your career outlook. Computer Science, Engineering, and Biology are common minors for technical writers.

How much they make

$78590

---

---

---

Public Relations Specialist

What they do

Public Relations Specialists coordinate marketing material and press releases for public relations (PR) firms, private organizations, and nonprofits. This job often requires planning and developing PR strategies, collating and analyzing media coverage, and researching topics that impact the image of the employer or client. However, your primary responsibilities include writing or editing content.

How to become one

As with most journalism jobs, PR Specialists do not need specific qualifications. However, most employers seek candidates with Bachelor's degrees in Journalism, Business Management, or Marketing.

How much they make

$71940

---

---

---

Editorial Assistant

What they do

An Editorial Assistant works with Editors and Writers to rewrite content to make it more readable and interesting. They are frequently employed by print publications such as newspapers or magazines.

Editorial Assistants assist with various stages of publication, ensure that Writers submit projects on time, and help curate relevant content. Additional duties can vary significantly depending on the type of publication, such as print magazines or publishing houses.

How to become one

Most employers seek candidates with degrees in Journalism, Media, or English. Specialized knowledge in engineering or science may increase employment opportunities with technical publications. Previous editorial or journalism experience is also desirable for most employers.

How much they make

$43,800

---

---

---

Grant Writer

What they do

Grant Writers research funding options for non-profit organizations and government entities. They also write, review, and edit grant proposals and may work with grant writer assistants or managers.

How to become one

Most organizations look for Grant Writers with a Bachelor's degree in English or Journalism. Employers also frequently require two years of grant writing experience. Accepting an internship or volunteering your grant writing services to a non-profit can provide the necessary experience.

How much they make

$69,500

---

---

---

Editor

What they do

An Editor refines the work submitted by Writers. The primary role of an Editor is to check work for grammatical errors and to ensure the content follows specific style guidelines. Depending on the workplace, Editors may also assign work to writers or coordinate with them to complete assignments. Find out more about what's it like working as an Editor.

How to become one

There are many types of editorial jobs and they typically require previous experience in the industry. An entry-level Assistant Editor or journalism-related job can increase your employability. Most employees will also require a graduate degree such as a Journalism or English degree. In competitive regions, a postgraduate degree is beneficial.

How much they make

$73910

---

---

---

Freelance Journalist

What they do

Freelance Journalists work for various clients to create original written materials. You may write original pieces and submit them to publications or accept contracts to write content on specific topics. Freelance Journalists typically work alone. You may conduct interviews and compile research without assistance.

How to become one

Anyone can promote themselves as a Freelance Journalist. A Journalism degree is a good starting point for developing credibility. However, Freelance Journalists should also develop a portfolio of published work. As you gain experience and exposure, obtaining new clients becomes easier.

How much they make

$60,400

---

---

---

Social Media Specialist

What they do

Social Media Specialists write original content on social media platforms such as Facebook and Twitter to promote products, services, or brands. They may work with marketing firms or private organizations. Job duties include market research and coordinating with marketing teams to develop social media strategies. You may also assume PR duties such as assisting with crisis management and dealing with negative reviews.

How to become one

Depending on the employer, you may need a Bachelor's degree in English, Journalism, or Marketing. Some employers offer internships for those with no or limited work experience. Strong knowledge of social media platforms is also required.

How much they make

$50,300

---

---

---

Photojournalist

What they do

Photojournalists capture photos of events, people, or incidents to tell a story. They frequently work with print or broadcasting publications. You may work with a reporter or write your content, depending on your experience and employer. Common responsibilities include researching topics and interviewing people.

How to become one

Employers typically look for candidates with a degree in Journalism or Photography. Having a Bachelor's degree in Journalism and an Associate's degree in Photography may help you gain an entry-level Photojournalist position.

How much they make

$44,800

---

---

---

Staff Writer

What they do

Staff Writers produce a variety of content for online or print publications. You may write articles, guides, white papers, and other forms of content. Your job duties may include research, fact-checking, and pitching content ideas. In an entry-level position, you are likely to work with other Staff Writers or assist Reporters.

How to become one

There are no prerequisites for becoming a Staff Writer. However, employees typically want candidates with a Bachelor's degree. Internships are also often available at large media organizations or publications.

How much they make

$44,500

---

---

---
---
---