Salary, Job Description, How To Become One, and Quiz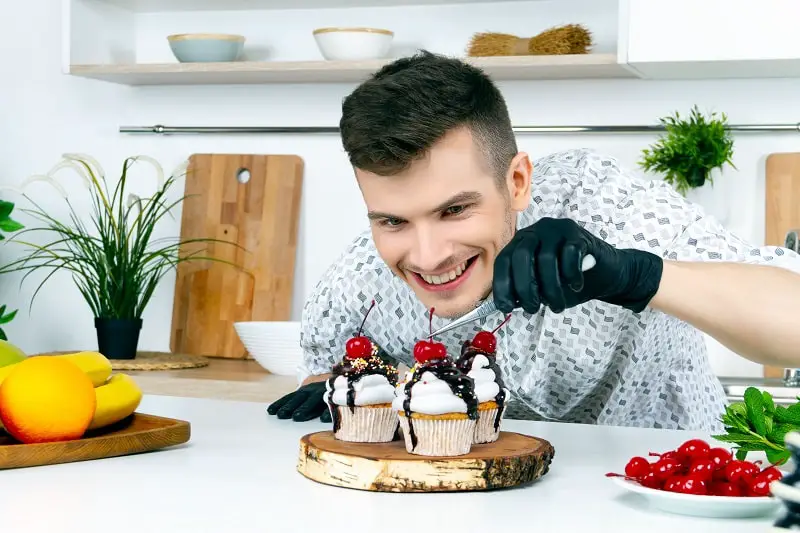 Food Stylists
The main responsibility of a Food Stylist is to present dishes in a way that makes them appear more appetizing. The work of a Food Stylist is typically used for advertising in commercials or magazines.
---
---
Food Stylists prepare food for photographs or video advertisements. They often work with chefs, professional photographers, advertisers, and editors to prepare and arrange dishes to make them more visually appealing.
Working as a Food Stylist is an interesting career that combines artistic skills with culinary skills. They learn a variety of techniques and tricks for making food appear delicious. When you see a tasty cheeseburger and French fries in a commercial, the Food Stylist is the person responsible for ensuring that the food looks appetizing.
What they do
The main responsibility of a Food Stylist is to present dishes in a way that makes them appear more appetizing. The work of a Food Stylist is typically used for advertising in commercials or magazines.
Prepare Food for Close-up Photographs
Food Stylists prepare and arrange food for close-up photography or video recording, often for advertising campaigns. When working on an advertisement, the client may offer specific recommendations for the food arrangement, such as the placement of side dishes or drinks.
It is the job of the Food Stylist to ensure that the food appears appetizing during close-up shots. This may involve manipulating the food to make it look bigger or fuller. Food Stylists use a variety of techniques to improve the appearance of food, such as preparing multiple batches of food and selecting the most presentable dishes.
Select and Arrange Table Settings
When working in a restaurant, the Food Stylist may be responsible for choosing the accessories for the presentation. This may include the plates, placements, tablecloths, and silverware. The table settings often need to complement the food.
Work with Photographers and Videographers
When working on an advertising project, Food Stylists typically work with other professionals, such as Photographers and Videographers. Depending on the project, the Food Stylist may simply focus on the presentation of the food while others handle the table setting.
Advertising projects may also involve the use of Actors. In these situations, the Food Stylist needs to ensure that the food remains edible instead of using inedible products to dress up the food, such as glue, dye, clear acrylic, or white glue.
What is the job like
Pros
You Get to Eat Tasty Food
Food Stylists often get to try the food that they prepare.
Work is Never Boring
Each project involves different foods, which keeps the work interesting.
You Get to Use Your Creativity
Finding ways to make food appear more appetizing is often a fun, creative process.
Your Work May Receive National Exposure
Seeing your food creations appear in national advertising spots is an exciting experience.
Cons
You May Work Under Pressure
Food Stylists spend many hours trying to make appealing dishes and may face pressure in some work environments.
You Need to Work Quickly
After preparing a dish, Food Stylists and Photographers need to work quickly to capture the meal before it loses its appeal.
Where they work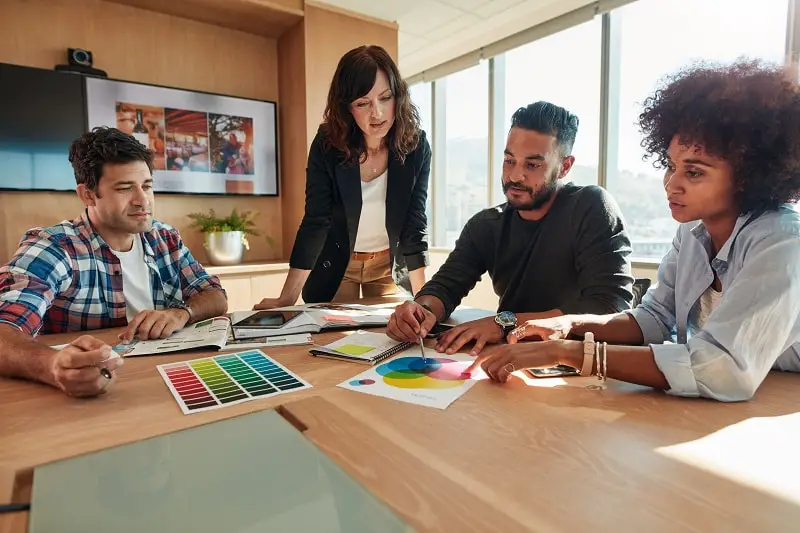 Advertising Agencies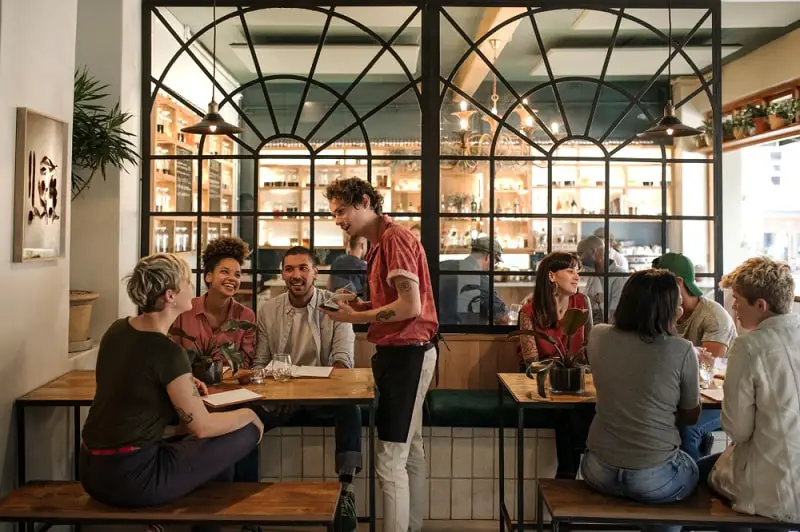 Fine Dining Establishments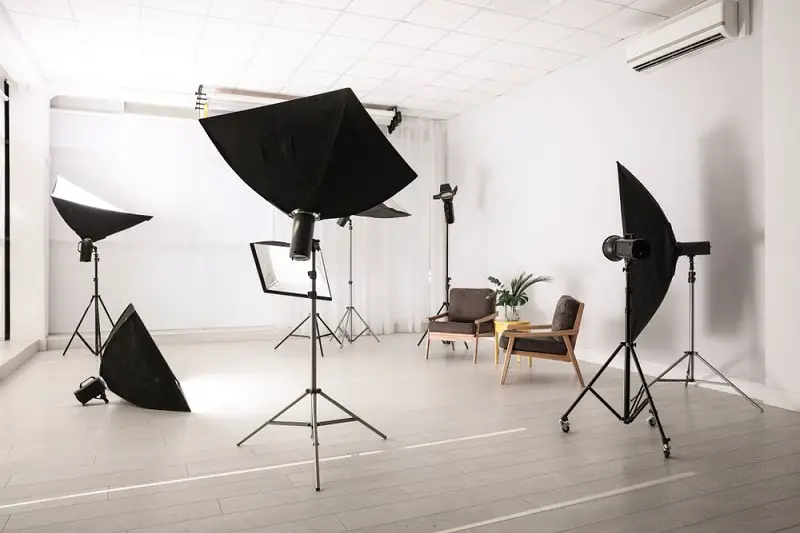 Photographers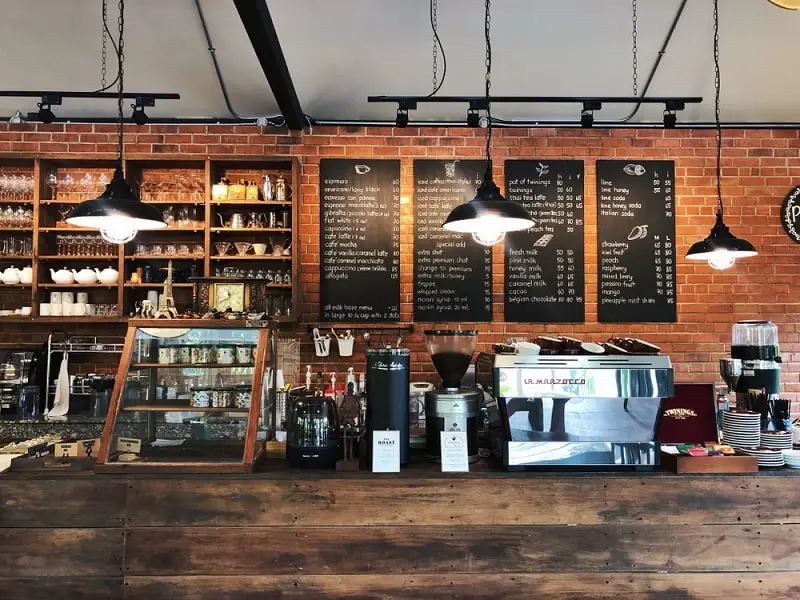 Self-Employed
---
---
Food Stylists may work for advertising agencies that specialize in promoting food products or they may work as freelancers on individual projects. Some Food Stylists also work in fine dining establishments, helping to present the food and choose the table settings.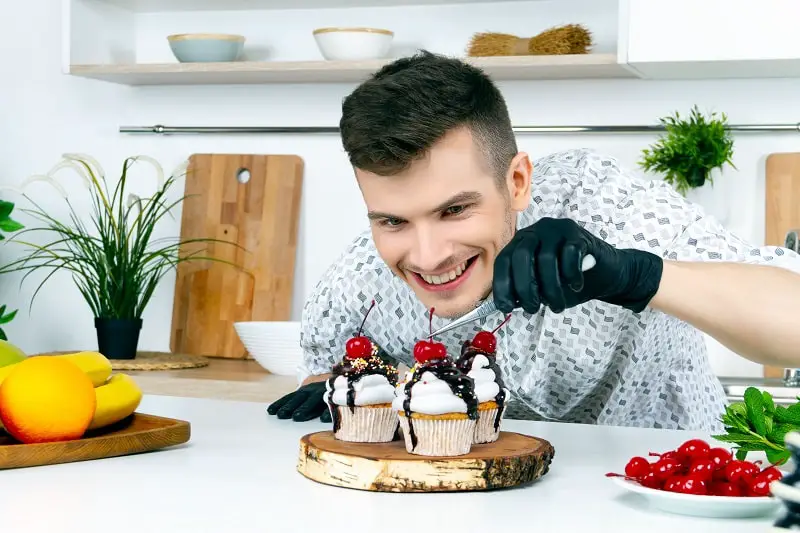 How to become one
Step 1: Develop Your Cooking Skills
Food Stylists are often experienced Chefs and Cooks. Develop your culinary skills in high school to prepare for this career.
Step 2: Consider Attending Culinary School
Attending a culinary school may provide useful cooking skills and training for presenting food.
Step 3: Assist Another Food Stylist
Food Stylists typically enter this field after shadowing an experienced Food Stylist. Find a local Food Stylist who can show you the ropes.
Step 4: Take a Food Preparation Course
Many culinary schools offer individual courses in food preparation and food styling. While education beyond high school is not needed for this career, it can help you gain the required skills and knowledge.
Step 5: Start Looking for Work as a Food Stylist
After gaining more experience and food styling skills, start looking for work as a Food Stylist.
Should you become one
Best personality type for this career
The Artist


People with this personality likes to work with designs and patterns. They prefer activities that require self-expression and prefer work that can be done without following a clear set of rules.
You can read more about these career personality types here.
Successful Food Stylists are often detail-oriented, which is necessary for methodically preparing food while paying attention to every detail of the presentation. Food Stylists are also creative individuals with a good eye for design due to the need to arrange food in creative ways. Listening skills are also useful for working with others and understanding the needs of clients.
Take this quiz to see if this is the right career for you.
---
Don't know which career to pursue?
Take the career quiz to find careers that match your personality type.
Take The Career Quiz