Salary, Job Description, How To Become One, and Quiz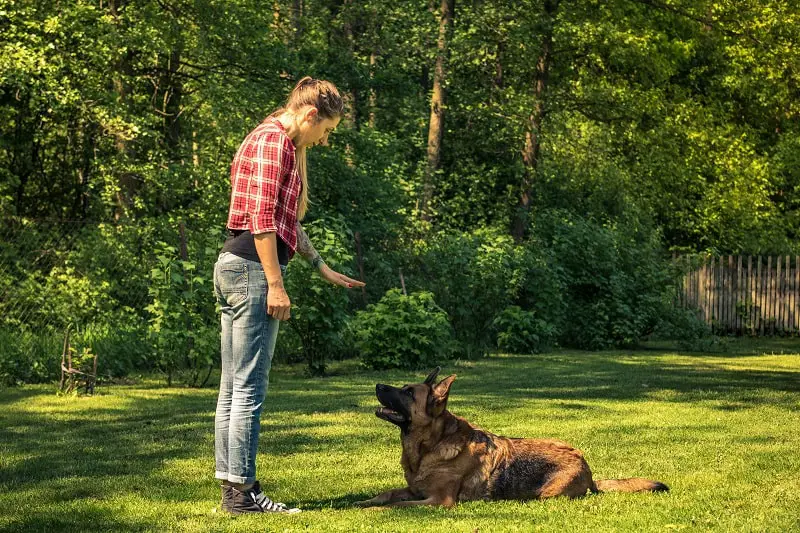 Dog Trainers
Dog Trainers use a variety of techniques to help owners teach their dogs new or improved behaviors. They may also work individually with dogs to train them for specialized activities such as herding sheep or assisting blind people.
---
---
---
---
---
Find a job you love and you will never work a day in your life.
Confucius
---
Dog Trainers help dog owners train their dogs. They teach basic commands and help address behavioral issues. Dog Trainers may teach basic obedience training or specialized training for specific activities such as working with livestock, disabled people, or law enforcement.
Dog Trainers often earn a living by teaching obedience training classes or providing private lessons. When working with dog owners, the Dog Trainer typically instructs the owners instead of directly training the dogs. Dog owners learn how to teach their dogs to respond to basic commands and perform certain actions such as sit, stay, and roll over.
What they do
Dog Trainers use a variety of techniques to help owners teach their dogs new or improved behaviors. They may also work individually with dogs to train them for specialized activities such as herding sheep or assisting blind people.
Teach Dogs the Basic Commands
One of the most common responsibilities of a Dog Trainer is to teach dog owners how to train their dogs to respond to basic commands. This is often referred to as obedience training.
The basic commands include sit, down, stay, come, heel, and off. Obedience training is often recommended when a dog is still young. Many dog owners begin taking their dogs to obedience training classes when the dogs are 6 to 12 months old.
To teach these basic commands, dog owners are often instructed to repeat the command and reward the dog when they respond correctly. Some dogs may learn these commands quickly while others require many training sessions.
Identify and Correct Behavioral Problems in Dogs
Dog owners who are struggling with specific issues may take their dog to a Dog Trainer to correct the problem. For example, a dog owner may have trouble with potty training, barking, biting, and other common behavioral problems.
Dog Trainers may also help identify these problems when working with individuals to train dogs, such as when training a dog to assist the disabled. To identify problem behaviors, Dog Trainers need to understand the characteristics of different dog breeds. The temperament of the dog breed can impact the effectiveness of different training techniques.
Develop Training Programs for Dogs
Dog Trainers who offer group training may develop original training programs. These programs are often designed to address specific areas of dog training, such as obedience or behavioral issues. Training programs tend to last for several months as repetition is an important part of teaching a dog to perform a specific activity or to eliminate negative behaviors.
Train Dogs for Specialized Activities
Dogs are frequently used to assist people with various activities. For example, law enforcement professionals use trained dogs to track suspects. People with disabilities may require dogs to help with daily activities such as walking in public or remembering to check their insulin levels. Dog Trainers help train dogs to assist with these tasks.
Provide Private Lessons to Dog Owners
one instruction and recommendations to teach basic commands or correct behavioral problems.
The private lessons may be held at the Dog Trainer's residence, the dog owner's residence, or a public setting, such as a park. The lessons are often weekly, which allows the Dog Trainer to assess the progress of the training.
Teach Humans How to Bond with Dogs
Dog Trainers provide dog owners with advice that goes beyond basic training and obedience. They may also provide tips for continued bonding, which can make it easier for a dog to learn new commands.
Featured Schools
---
What is the job like
---
---
---
---
Pros
You Get to Help Dogs Become More Obedient
Working as a Dog Trainer gives you the chance to help dogs live happier lives as dogs require obedience and a sense of purpose.
You Get to Help Dog Owners Become Closer to Their Dogs
Training a dog helps dog owners develop closer bonds, which also tends to make it easier to teach the dog new tricks and commands.
You Get to Help People with Disabilities Have Fuller Lives
Service dogs are trained to assist people with physical disabilities and illnesses such as blindness, arthritis, cerebral palsy, diabetes, and epilepsy.
You Help Decrease the Occurrence of Returns to Animal Shelters
When dog owners struggle to teach their dogs basic obedience, they may become frustrated and give the dogs to an animal shelter. By helping to teach basic commands, you decrease the risk of this occurring.
Cons
Some Dogs are Stubborn and May Not Respond Well to Training
As a Dog Trainer, you will occasionally work with difficult dogs, which can be frustrating.
Dog Owners Do Not Always Follow Your Advice
Training a dog requires repetition. Without repetition, the dog may forget the training. Dog owners who do not follow your training recommendations may undo your hard work.
Where they work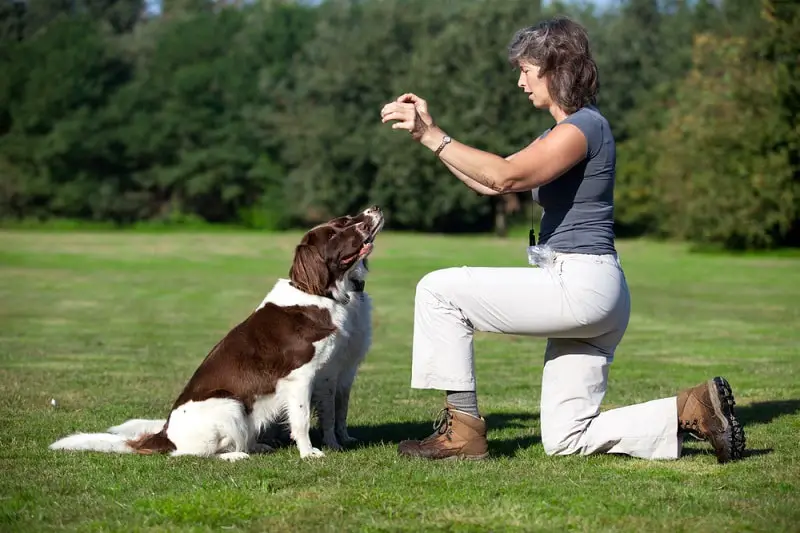 Self-Employment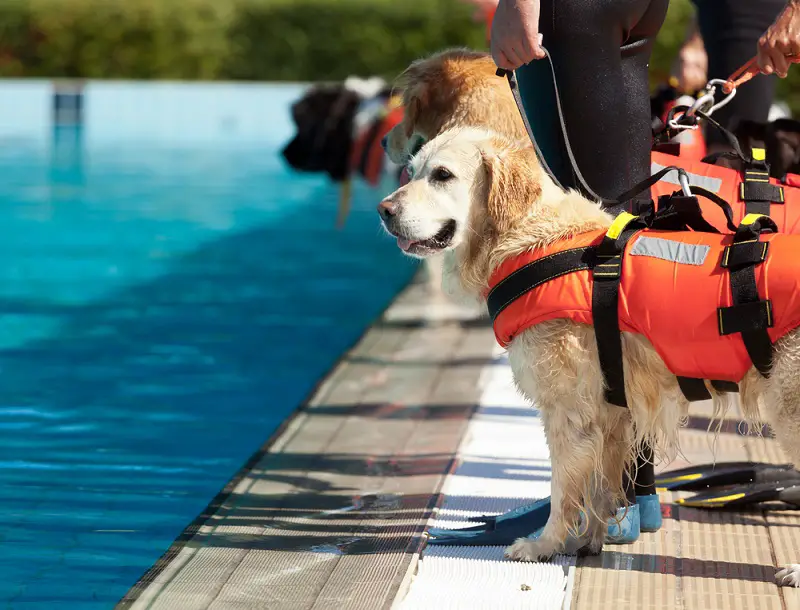 Dog Training Schools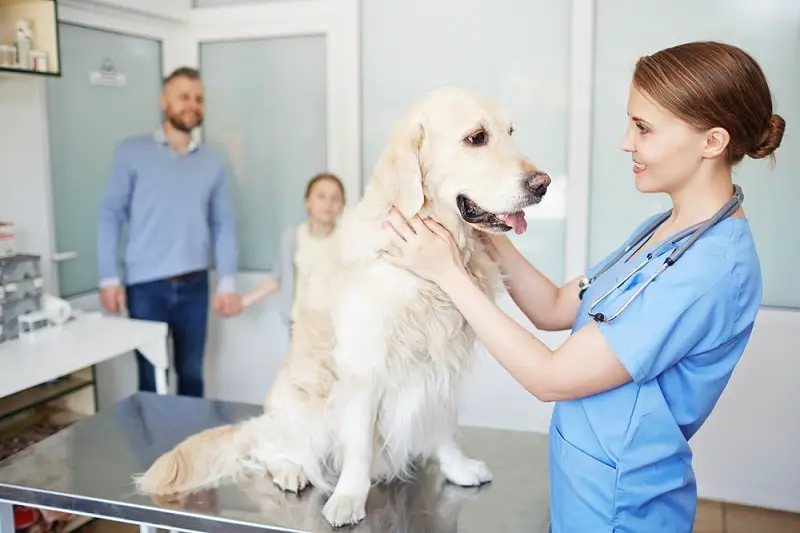 Veterinary Clinics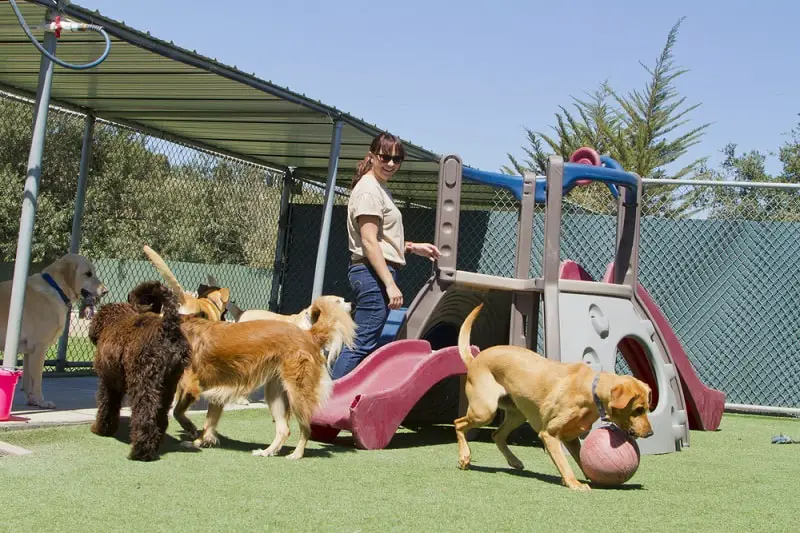 Animal Boarding Houses
---
---
Dog Trainers often work independently, providing private lessons or obedience training classes to dog owners. Dog Trainers may also work at dog training schools, veterinary clinics, and boarding houses.
Dog Trainers also work in a variety of settings. You may work in parks, courtyards, private residences, backyards, and any environment that may be necessary for the dog's training.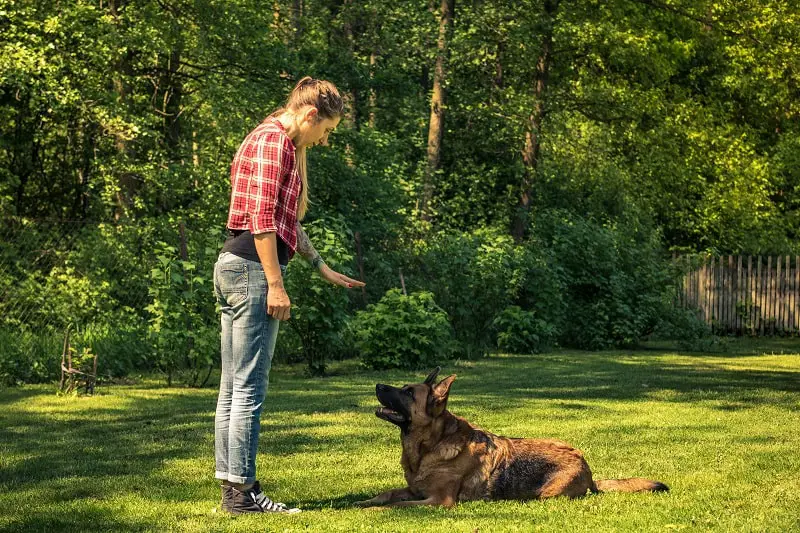 How to become one
Step 1: Start Training Your Dog
High school students who want to become Dog Trainers should start training their own dogs. If you do not own a dog, consider volunteering at an animal shelter or spending time with a friend's dog.
Step 2: Attend a Dog Training Academy
Learn more about dog training techniques by enrolling in a dog training program. Various dog training academies and vocational schools offer both in-person and online courses.
Step 3: Become a Certified Dog Trainer
Dog Trainers may join a professional organization and obtain a voluntary certification to increase their job prospects.
Step 4: Look for Dog Trainer Jobs
Apply for dog training jobs in your area. Common employers include dog training schools, animal boarding houses, and animal shelters.
Step 5: Establish Your Own Dog Training Business
After gaining experience working with dogs and people, you may choose to establish your own dog training business.
Should you become one
Best personality type for this career
The Leader



People with this personality likes to start and work on projects. They also like leading people and making many decisions.
You can read more about these career personality types here.
Dog Trainers need good communication skills to communicate with dog owners and dogs. Confidence is also an essential personality trait as dogs respond better to people who remain poised. Having patience is also helpful as it can become frustrating when dogs do not respond well to your training. Dog Trainers should also be comfortable getting dirty due to wet or muddy paws, dog drool, and outdoor activities.
Take this quiz to see if this is the right career for you.
---
Don't know which career to pursue?
Take the career quiz to find careers that match your personality type.
Take The Career Quiz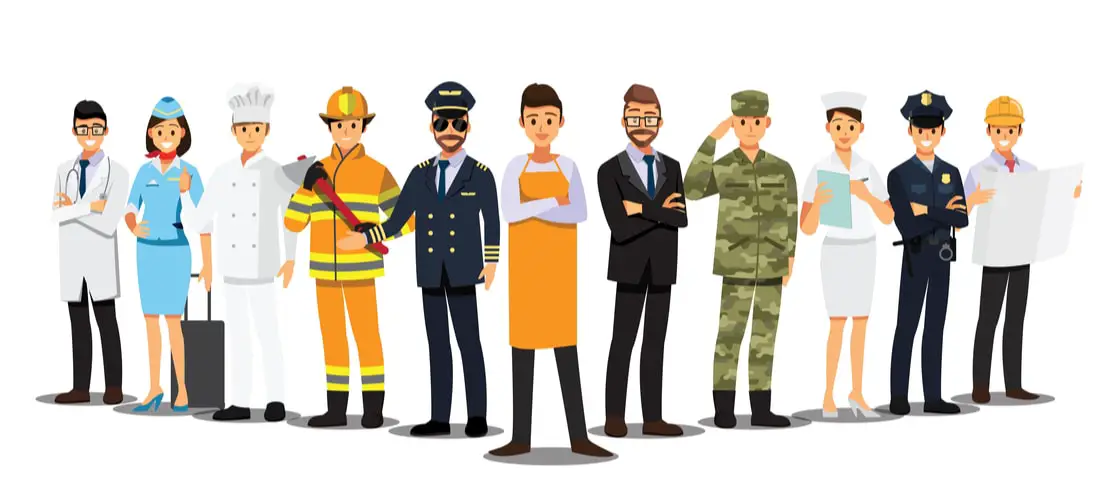 ---