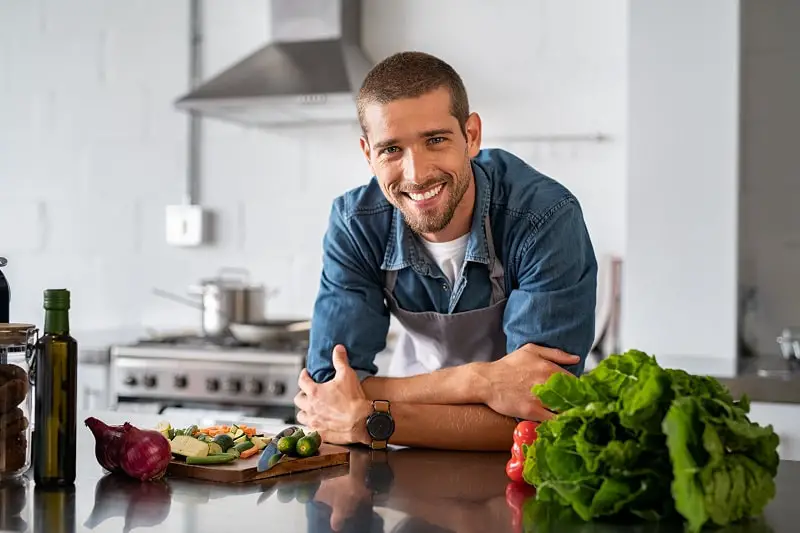 Private Household Cooks
Private Household Cooks prepare meals in private homes. Includes personal chefs.
Education
Post-secondary certificate
---
---
---
---
Private Household Cooks prepare meals in private homes. Includes personal chefs.
Plan menus according to employers' needs and diet restrictions.
Stock, organize, and clean kitchens and cooking utensils.
Cool, package, label, and freeze foods for later consumption and provide instructions for reheating.
Peel, wash, trim, and cook vegetables and meats, and bake breads and pastries.
---
Average salary
$41240 per year
Average hourly wage
$20 per hour
---
Private Household Cooks with little to no experience tend to make between $25610 and $29170 while the more experienced ones can earn over $50870 per year.
| Top 5 paying states | Hourly | Annual |
| --- | --- | --- |
| CA | $19 | $40,080 |
| 0 | $- | $0 |
| 0 | $- | $0 |
| 0 | $- | $0 |
| 0 | $- | $- |
One of the easiest ways to increase your salary as a Private Household Cook is to move to a higher paying state like CA. Right now, the highest paying states for Private Household Cooks are CA, 0, 0, 0 and 0.
However, a higher pay at CA doesn't guarantee that you will make more because the living expenses at CA might be twice as high than where you are currently at now.
Three other factors that can increase your salary as a Private Household Cook is the degree you hold, the industry you work in, and lastly the company you work for.
---
Recommended degree level
Post-secondary certificate
We asked other Private Household Cooks what degree they had when they got the job and most of them said they had a Post-Secondary Certificate followed by a High School Diploma.
Other than that, we also asked them what did they major in and here are the most popular majors that came up.
Culinary Arts/Chef Training
Restaurant, Culinary, and Catering Management/Manager
Food Preparation/Professional Cooking/Kitchen Assistant
---
Here are some of the pros and cons of being a Private Household Cook.
PROS
Suitable for people who likes to work with designs
Suitable for people who wants independence and likes to work on their own and make decisions
This career is perfect for people who love to work indoors.
It is not too difficult to get into this career. Previous work-related skill, knowledge, or experience is required for this career.
CONS
Not suitable for people who likes to solve problems mentally
One of the lowest paying jobs
Demand for this career is not growing
---
Is this job meaningful
36%
---
53% of Private Household Cooks said they were satisfied with their job and 36% said they feel like their job is making other people's lives better.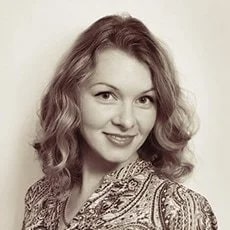 I'm a mom who has been working as a personal household chef for almost four years.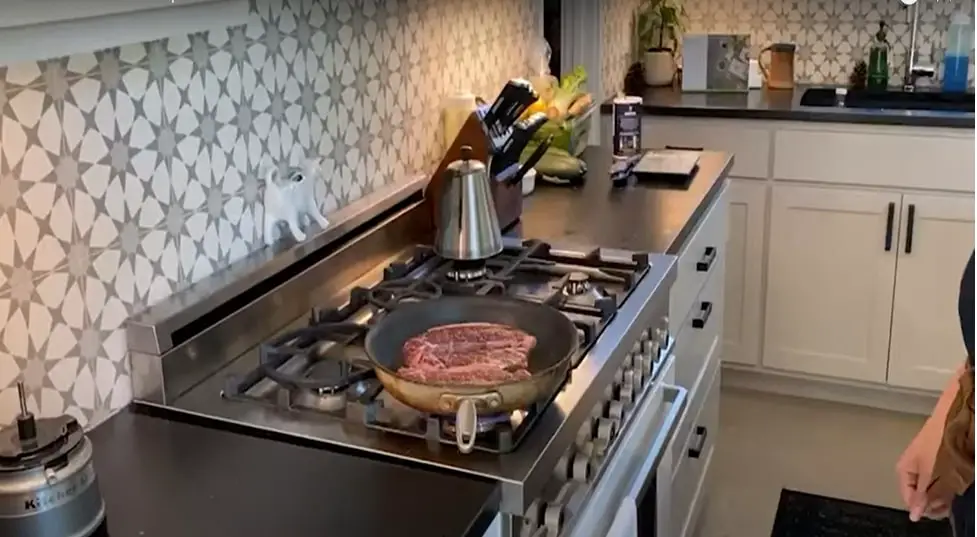 My Typical Day
Well, as a personal household chef, it's actually more than just cooking. On every client's cook day, I load the needed equipment, do the grocery shopping for the needed ingredients, go to my client's home, and prepare the menu. Sometimes, I prepare some dishes for future use. So, I also cool, pack and store the food, however, my client would prefer it. After cooking everything, I clean up and get paid.
One of the best things I like the most about being a personal household chef is that I have freedom and autonomy. Since I'm working alone most of the time, I can decide what food preparation or cooking techniques I will be using. But still, I make sure that my clients will love and enjoy what I have prepared for them.
I also love the part wherein every client can be a completely new creative task. Since every client has different tastes and food preferences, I've got the chance to prepare different cuisines and dishes. But of course, I'm doing my homework which is to research how to cook such dishes to make sure that I will reach the expectation of my clients. In fact, I even watch tutorials during my free time as it helps me to cook better.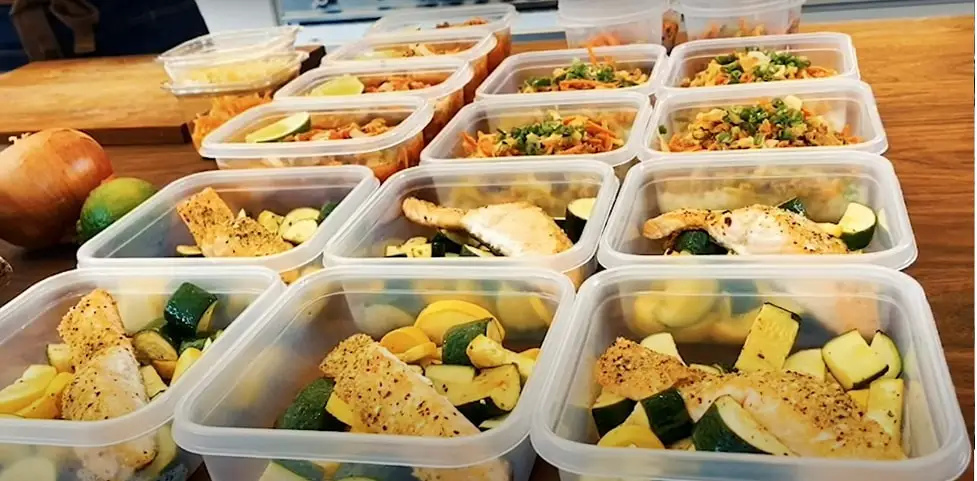 Pros
Above all, the best part of being a personal household chef is that some of my clients become my friends. Maybe because they usually invite me to join them as they celebrate special occasions in their lives like reunions, birthdays, and even simple family dinners. I believe that there's a closeness to such events, and it feels really good to become close with your clients.
Cons
But, I'm not going to lie, there are a few things that I don't like about my role, which I think is quite normal, right? For one, since I'm working alone, I will need to deal with lots of dishes after cooking. When I say a lot, believe it's more than what you think, especially if it's a big celebration.
I'm also having a hard time getting discounts from suppliers since I'm only getting the needed ingredients to avoid wasting money. There's even an unpredictable and long working hour. To all aspiring personal household chefs out there, know that it isn't the typical 9-5 job. Actually, there are times that I go home late because my clients want me to prepare something for their overnight party.
But despite these disadvantages, I still love being a personal household chef because I love cooking foods not just for my own family but other people as well. And I'm so happy because I get to express my creativity and I'm learning a lot of new things every experience.
Advice to aspiring Personal Chefs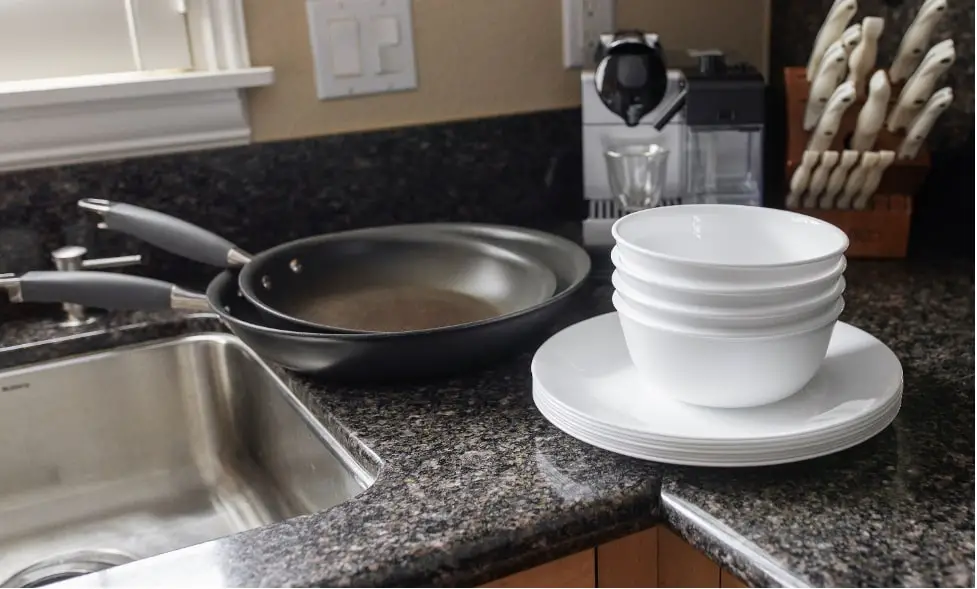 My advice to all students who want to become personal chefs is to make sure that they always do their best in everything.
If they always give their best, they'll get results more than what they're expecting. It will even guide them to the greater things in life. The workers who rise above in this world are always rewarded with a fulfilling career that can offer a lot of creativity and freedom and is changing constantly.
However, I just want to inform these students that the job of a personal chef is not only to cook. They will also need to interact with other people. So before committing to a personal chef career, ask yourself if you enjoy the idea of pleasing and interacting with other people.
Can you be professional, especially in hard circumstances? If yes, I can say that you will become successful in this career. But if not and you want to pursue it, I can assure you that you will get used to the ins and outs of being a personal chef and become successful too. Just trust the process and do what you think is the best.
Most importantly, it is also crucial that you master a variety of cooking styles and skills so that you can handle whatever culinary desires or needs your clients might have in mind.
---
---
Best personality for this career
The Artists and The Builders
You can read more about these career personality types here.
People who are suitable for this job tends to like working with forms, designs and patterns. They often require self-expression and the work can be done without following a clear set of rules..
They also like work activities that include practical, hands-on problems and solutions. They like working with plants, animals, and real-world materials like wood, tools, and machinery.
---
---
Learn more about Private Household Cooks
---
Related career information
Private Household Cooks job description, Private Household Cooks salary, Private Household Cooks information, what is the job of a Private Household Cook like, pros and cons about Private Household Cooks, colleges and universities for Private Household Cooks, is Private Household Cooks the right career for me, careers in Food and Hospitality
Similar careers
Certified Personal Chef, Chef, Cook, Cooking Chef, Culinary Worker, Household Cook, Personal Chef, Private Chef, ,
Additional resources
---