Salary, Job Description, How To Become One, and Quiz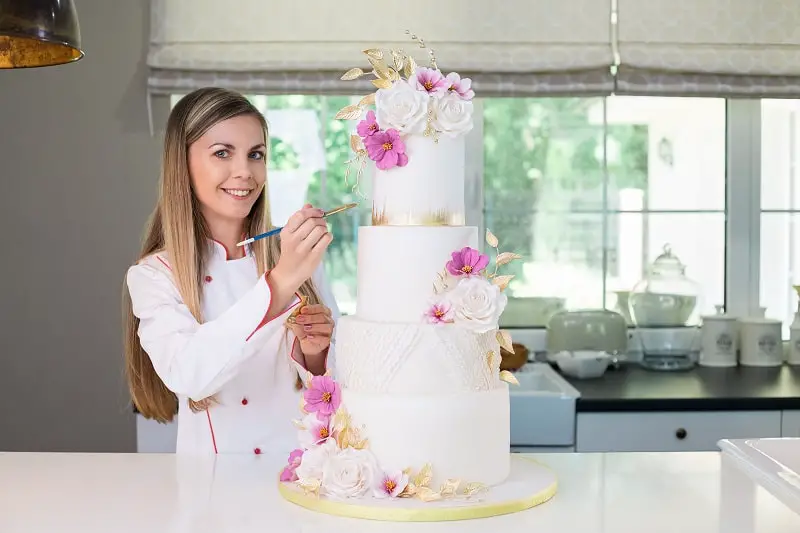 Cake Decorators
A Cake Decorator makes fancy cakes and baked goods for customers. Their main job duties include baking cakes and decorating them using specialized cake decorating tools and equipment.
---
---
---
---
---
Find a job you love and you will never work a day in your life.
Confucius
---
Cake Decorators typically work in bakeries, applying icing and confectionary items to cakes and other baked goods such as cupcakes and muffins.
Also called Cake Artists, Cake Decorators often create original cake designs for birthdays, weddings, anniversaries, and other occasions. They are the people responsible for making lovely centerpieces for special gatherings.
Working as a Cake Decorator allows you to explore your creativity by making visually appealing cakes and snacks. Depending on the size of the bakery, you may also assist the baking staff with making other bakery items, including bread and pastries.
Cake Decorating is a specialized field, often requiring a combination of formal training and work experience before becoming a professional Cake Artist. Some Cake Decorators even earn certifications to showcase their level of skill and expertise.
What they do
A Cake Decorator makes fancy cakes and baked goods for customers. Their main job duties include baking cakes and decorating them using specialized cake decorating tools and equipment.
1. Designing and decorating baked goods to customers' specifications
The primary responsibility of the Cake Decorator is to design and decorate cakes that meet customers' specifications. Customers often have specific details or ideas that they want the Cake Decorator to incorporate as the cakes are often made for special occasions.
Before decorating a cake, the Cake Decorator must bake one or more cakes. Many designs include multiple sheets of cake stacked on top of each other. The cake is held together with another ingredient such as frosting or fondant.
A base layer is often added to the exterior, creating a blank canvas for the rest of the design. Depending on the customer's needs, the Cake Decorator may add designs and flourishes using piping bags to disburse frosting. In some cases, the Cake Decorator uses an airbrush to add designs or paint entire scenes.
2. Interacting with customers to discuss and plan cake designs
To ensure that a cake meets a customers' specifications, the Cake Decorator typically meets with the customer at the bakery. Customers may offer a list of requests or provide photos of cake designs that they like.
When discussing plans with customers, the Cake Decorator helps shape the overall design by offering suggestions and changes based on their experience. For example, a customer may occasionally make a request that is too complex to complete. The Cake Decorator then needs to provide an alternative option.
3. Assisting other baking staff with producing standard baked goods
When working at a bakery, a Cake Decorator may need to assist other baking staff with producing standard baked goods. For example, when the bakery does not have a queue of upcoming custom cakes, the Cake Decorator may assume the role of a general Baker.
Along with cakes, many bakeries offer a wide assortment of baked goods. A Cake Decorator may need to help make muffins, bread, and various pastries.
4. Managing inventory and ordering new ingredients and supplies
Cake Decorators are often responsible for managing the inventory of decorating supplies in a bakery. You may need to perform an inventory count each day or week and order new items as needed.
5. Cleaning and sanitizing workstations and equipment
Cake Decorators typically need to maintain clean work areas throughout the day and frequently clean surfaces and equipment. You may also need to clean display refrigerators and keep them stocked with cakes throughout the day.
At the end of the day, you may need to perform a detailed cleaning of equipment and appliances, including ovens and decorating utensils.
Featured Schools
---
What is the job like
Pros
Cake Decorating is a fun and creative job
Cake Decorators tend to enjoy their jobs due to the amount of creativity and freedom. While Cake Decorators are often given specific instructions for custom cakes, they also get to create original designs.
You get to meet new people and socialize
Cake Decorating requires you to interact with customers and other bakers. It is a social environment with a constant stream of new people to meet.
Each project is different from the last
Cake Decorating rarely gets boring, thanks to the variety of projects. Each cake that you decorate is likely to be completely different compared to the previous one.
Career opportunities are available throughout the world
Cake Decorators have a lot of freedom when it comes to finding work in different regions. Most major cities have bakeries that employ Cake Decorators, allowing you to relocate to almost any location.
Cons
The job involves long hours and time spent on your feet
Cake Decorators rarely get to sit on the job. You may start your day early in the morning and end late in the afternoon.
Customers are not always satisfied with the cake
Even with skill and experience, Cake Decorators cannot please every customer. You may occasionally need to deal with rude or angry customers.
Where they work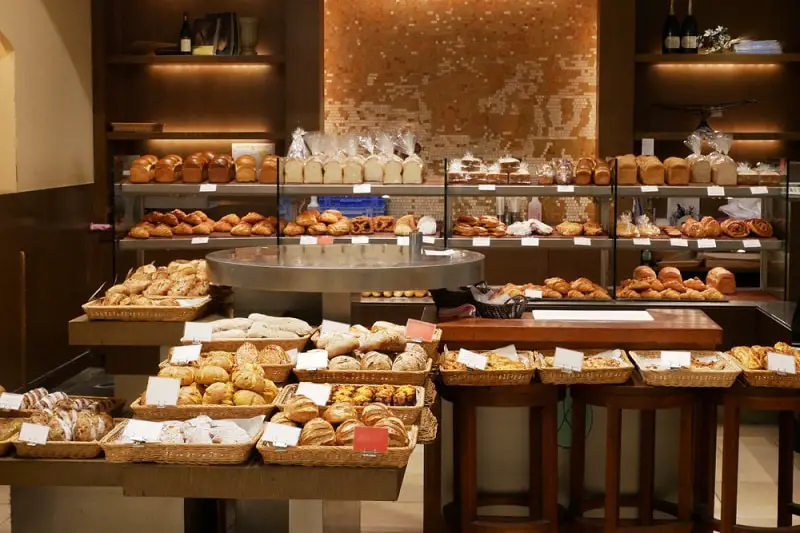 Bakeries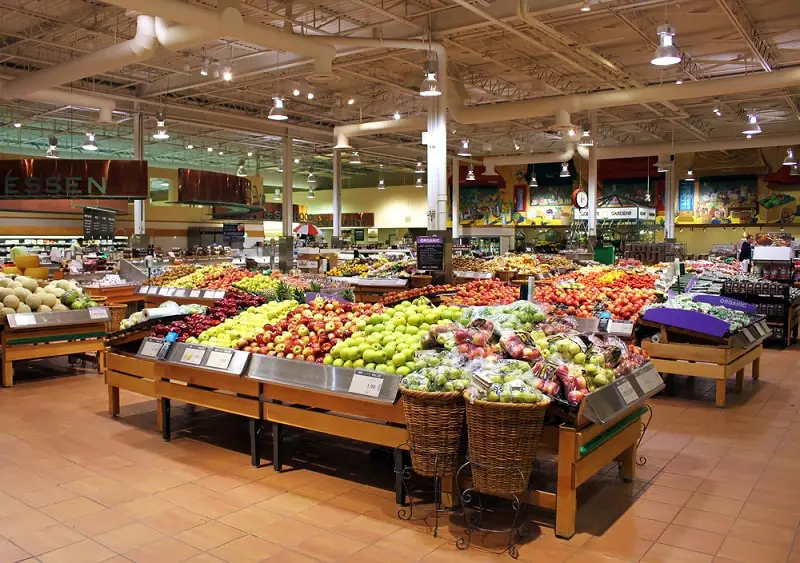 Grocery Stores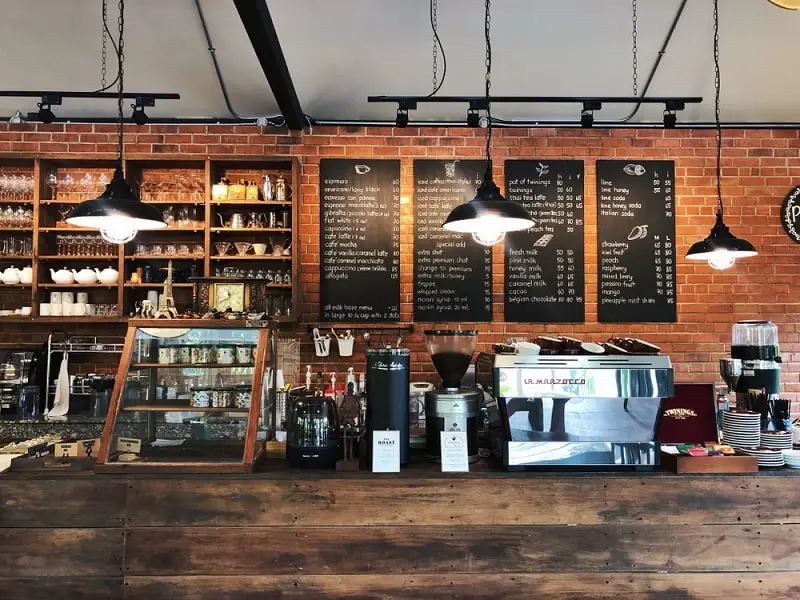 Cafes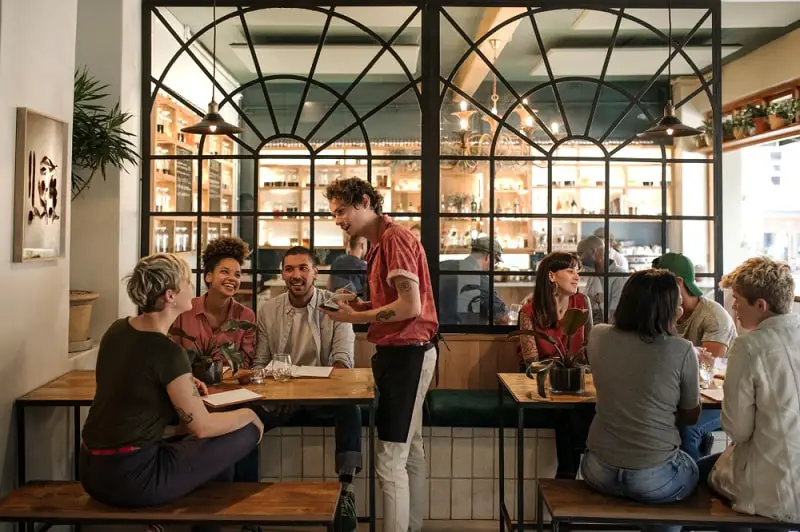 Hospitality and Catering Services
---
---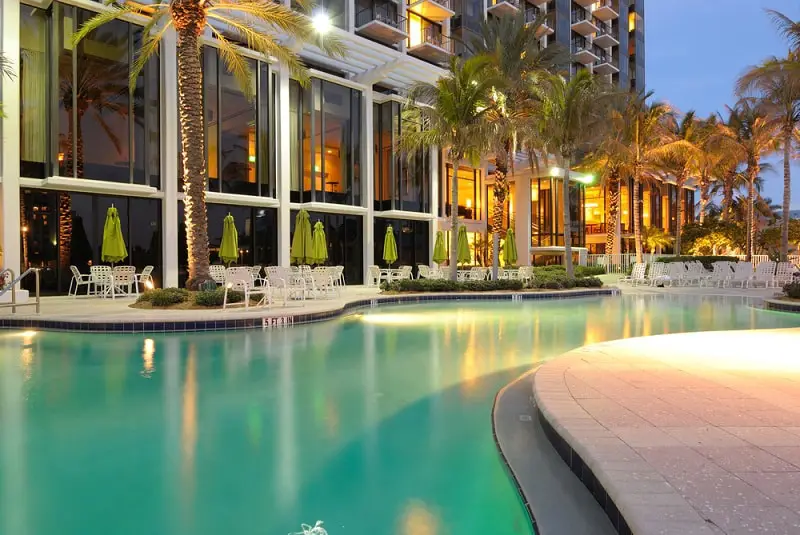 Hotels and resorts
---
Cake Decorators typically work in large or small bakeries. They may also work in the bakery department in a grocery store. Some Cake Decorators work out of their homes or open their own shops. However, working as an independent Cake Decorator often requires years of experience.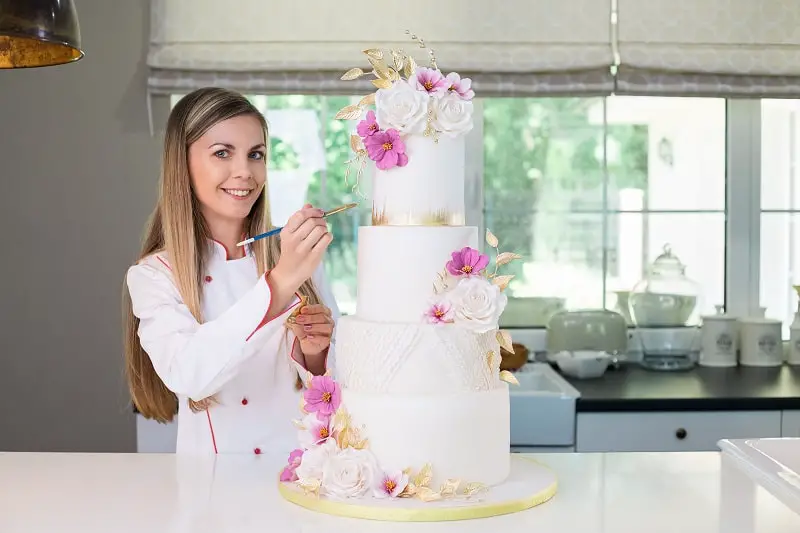 How to become one
Step 1: Develop Your Baking Skills
Aspiring Cake Decorators should first understand the basics of baking. You should learn how to bake cakes and understand how to measure and mix ingredients to achieve different consistencies.
Step 2: Attend a Technical or Culinary School
Most employers prefer to hire candidates with some type of formal training. The most common option is to attend a technical or culinary school. There are many schools and community colleges around the country that offer specialized programs for baking, pastry arts, and cake decorating. These programs typically last one to two years. After completing the program, you may receive a certificate or an Associate's Degree.
Step 3: Gain Work Experience in a Bakery
You may need to spend several years working entry-level jobs in bakeries before finding a Cake Decorator position. For example, you may work as a Bakery Assistant or Pastry Chef.
Step 4: Earn a Voluntary Certification
The Retail Bakers of America is a nonprofit organization that provides voluntary certification for professional bakers. While this certification is not required, it can increase your employability.
Should you become one
Best personality type for this career
The Artist


People with this personality likes to work with designs and patterns. They prefer activities that require self-expression and prefer work that can be done without following a clear set of rules.
You can read more about these career personality types here.
Cake Decorators should be creative and sociable. You will need to work with bakers and interact with customers, which requires a friendly and personable demeanor. You also need to hone your creative skills to create original cake designs.
Take this quiz to see if this is the right career for you.
---
Don't know which career to pursue?
Take the career quiz to find careers that match your personality type.
Take The Career Quiz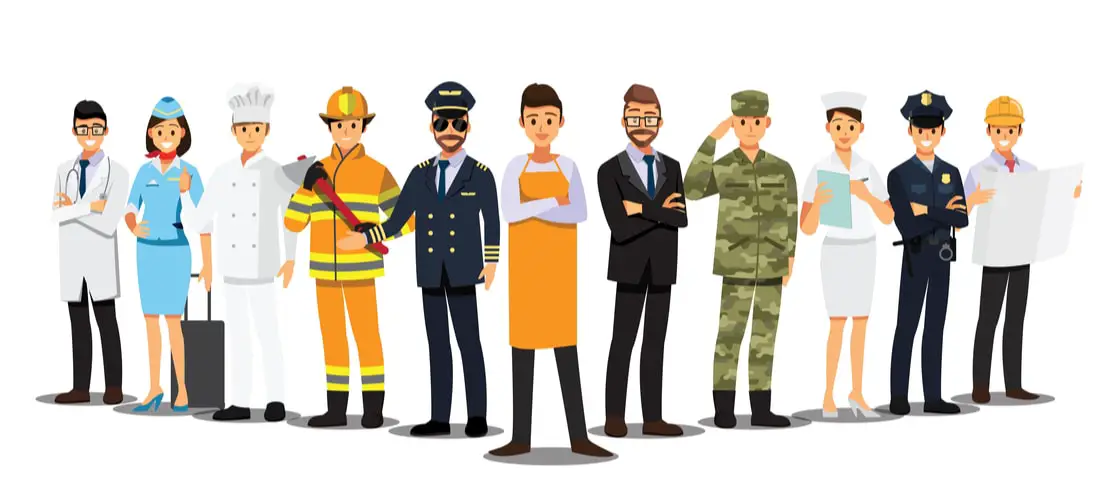 ---