Day in the life of


Tour Guide – Iain Miller
Iain Miller
Tour Guide
Unique Ascent
My name is Iain Miller and I run Unique Ascent which is a tour guiding and adventure experience company in County Donegal on the northwest tip of the Republic of Ireland. My official job title would be company owner but as I am the principal guide my job description is a tour guide.
My unique selling point and the tours I run are sea stack climbing adventures along the west coast of Ireland and these are the most extreme commercially available activity in the country by a very long way. It is my job to promote firstly Donegal, secondly adventure in Donegal, and thirdly myself. Tourism is a slightly different business in that visitors need lots of different facilities to make their visit perfect. This in turn means most tourism providers tend to promote their area and other providers alongside their own business as we rely on many other providers of accommodation, food, and a whole host of other amenities that are required for the perfect vacation.
I have two very different workdays and they are both essential to the good operation of my business. The first is my days out guiding and this is how I make my living.
A typical day out guiding with clients will involve rock climbing, sea kayaking, swimming, caving, and in general having a great day out in the most outrageously beautiful coastal landscape it is possible to imagine. The most important thing I do as a tour guide is to keep everyone as safe as possible and this is by far the most important aspect of my job. The second most important thing I do is to give people the best day out we can regarding weather, sea conditions, client fitness, and the general expectations of my visitors.
A typical day will begin at a prearranged meeting place and this is usually arranged by email a few days before. Weather and sea conditions on the west coast of Ireland are very changeable and quite unpredictable and as such, it is impossible to say what we will be doing as little as two weeks in advance. Our meeting place will be based on what I think will work best on the day and it will be a place with many different options available. It is only upon meeting a new client for the first that I can finally decide what it is we are going to do on the day. Being able to read people is a crucial skill to have and it is in the first five minutes I will need to make a cunning plan as to what will work best for the day ahead.
A day to a remote sea stack involves launching the kayaks and paddling along the coast through sea caves and tunnels to arrive at the base of our chosen sea stack. We then climb to a pinpoint nautical summit 100meters above the sea, 500meters from land at the base of a 1000ft sea cliff, and approximately 20km from the nearest main road. The return to our vehicles is several abseils back to sea level and a return paddle along the coast. As an example, it is not unusual to paddle with basking sharks or have a Bull Selkie do swim pasts under our hulls. If the people I have with me have never rock climbed before it is a certainty that at some point during the day they will get scared and they will have the thought, "I am going to die." They of course don't die but it is this perceived closeness to death that ignites people's renewed love of life and its endless possibilities. I have been climbing recreationally for over 30 years on sea cliffs and sea stacks, it is these decades of experience that allow me to play with a reasonable degree of safety in these potentially dangerous locations.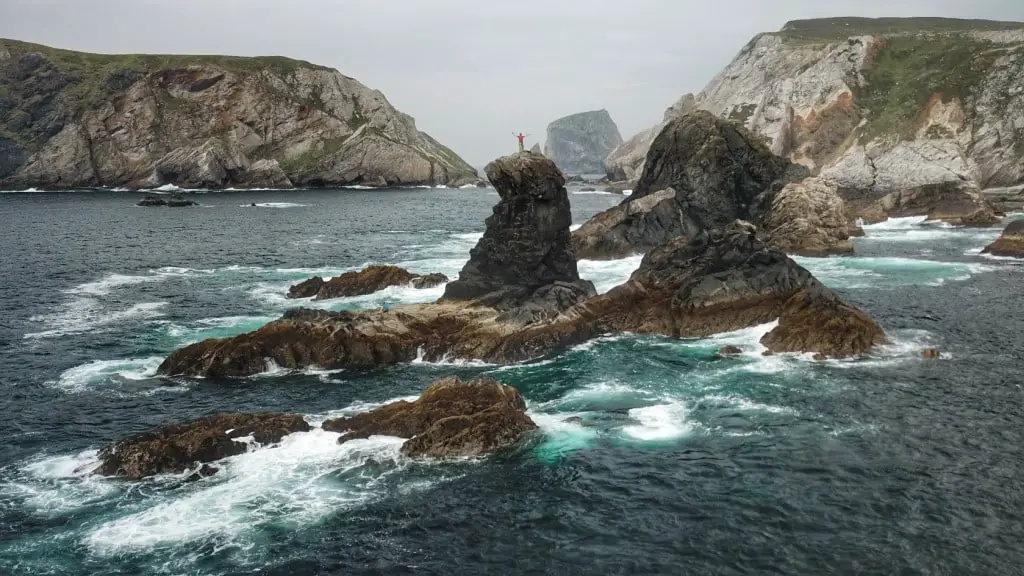 The guiding days are what the general public will see as a workday but to get these days I have to do what I call laptop days. Laptop days are the hidden side of being self-employed and involve doing the endless admin that is required to keep any business functioning. The scope of a laptop day can be anything from writing an article, doing an interview, or learning new skills like photography.
To be successfully self-employed you will need a huge amount of other skills such as social media skills, writing press releases, doing live and pre-recorded interviews, and this skills list is only limited to your imagination. In the tourism industry, the more successful you are at promotion the more successful your business will be. We live in an age where promotion should cost you nothing but time but promotion is a skill you need to learn and being good at social media is essential to any tourism business. My job is essentially the management of my time to the most effective result and in many ways, the actual out guiding part is the easiest to manage. All the other things I do on my laptop days take much more careful planning for example social media is easy if you have a good imagination and a steady stream of content from your employment.
My advice to anyone and everyone is to find what it is you truly enjoy doing. Once you find what that is, then become very good at whatever it is until you are known within your niche or industry as an authority figure. It is at this point in your career where with the addition of many others skills you will earn a living doing what you love.
With this in mind, the answer to the question what are the pros and cons of my job.
Cons
The cons would be long hours, continually multi-tasking, and never actually getting to the point where you have answered all your emails. These cons are off course, the result of being successfully self-employed and should never be taken for granted. As a person who has been self-employed for 11 years now, I never really switch off from my job. As my job is also my near lifelong hobby I'm not really sure if this is a pro or a con. This is an aspect of self-employment that If you are not having fun doing it then the relentless nature of it will eventually wear you down. As I have converted my hobby into a business I have been very careful to ensure I don't lose the main reason why I started Unique Ascent.
With this in mind I can honestly say that out of the 250 days I work a year 95% of them I would do for no money as they are simply great days out. One of the very unusual aspects of my company is I can never expand as I am the reason why people make bookings. It is me people are booking to climb with and if I was to regularly employ other guides then the uniqueness of the product and the experience is diminished as no one else climbs the sea stacks. Again I'm not sure if this is a pro or a con but it is the nature of my business.
Pros
On the other hand, the pros of my job are nearly endless, what I mean by this is I am out on a near-daily basis doing what I love in one of the harshest and most beautiful coastal regions in Europe. People travel from all over the world to have fun climbing sea stacks in Donegal, it is my job to have as much fun as possible with them. In more general self-employment terms if you are successfully self-employed then you have considerable financial and time freedom. You only need to take on the interesting and fun work leaving you with a diary full of days you are looking forward to doing. If you have ever employed a tour guide you will know the best tour guides are engaging and having fun too.
What I have done is transform my near lifelong hobby into a highly successful business doing exactly the same activities I did prior to going professional. I have taken a very niche aspect of outdoor rock climbing which is Sea Stack climbing and created a globally unique business. The main key to success has been having a solid foundation and a very high skill set in the activities I provide. I am currently the world's only full-time sea stack climber and I am quite simply living the dream.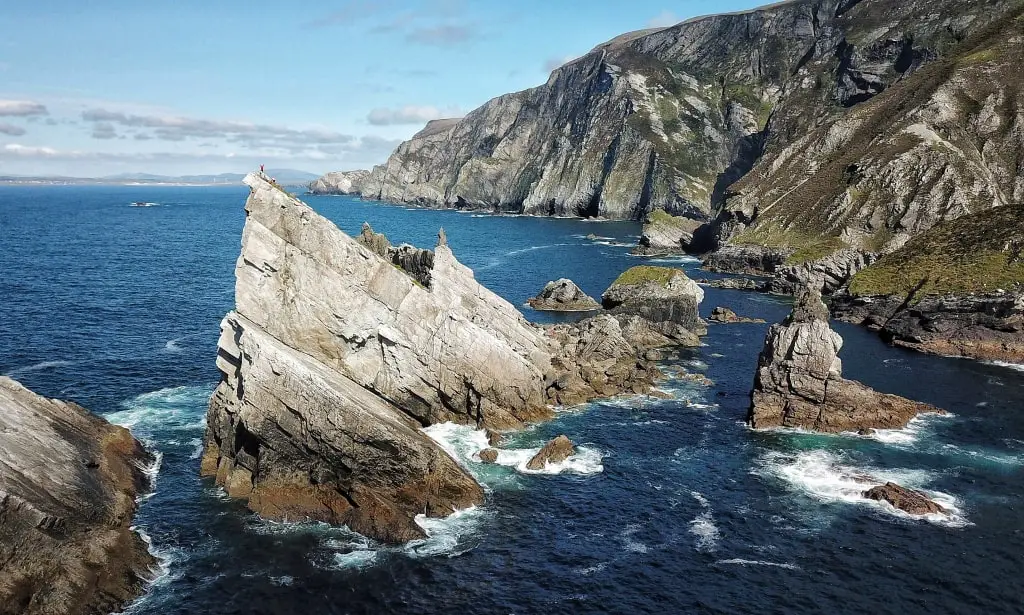 Iain Miller
Tour Guide
Unique Ascent
I am a Travel Advisor specializing in the Hawaiian Islands. My Typical Day My work day varies from day to day! A typical day can be anything from book …
Read More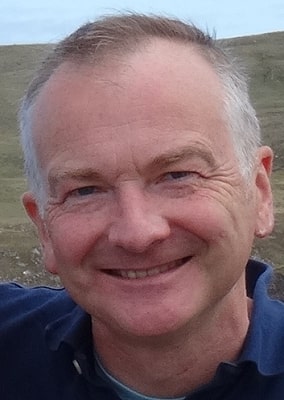 I'm the Owner of Secret Scotland Tours, a small company that specializes in writing travel guides and assisting visitors with planning their tours of …
Read More
An e-bike tour guide company
I am managing a tour guide for an e-bike tour guide company. On top of this, I am also one of our tour guides. My Typical Day We host groups between 4 …
Read More
My name is Laura Vargas, I'm a freelance set designer in the American film and TV industry. My job title is set designer, although it can change depen …
Read More
---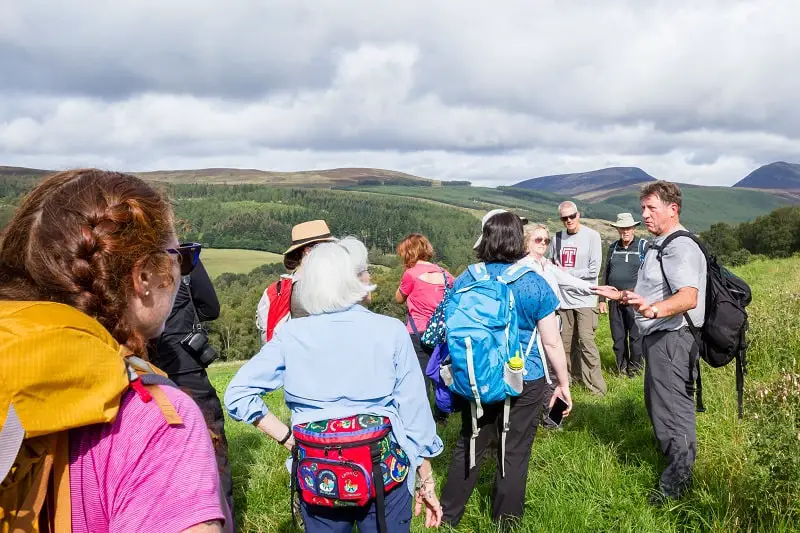 escort individuals or groups on sightseeing tours or through places of interest, such as industrial establishments, public buildings, and art galleries.
Education:
No degree required
Suitable Personality:



The Helper
---