About this program
A program that prepares individuals, under the supervision of veterinarians, laboratory animal specialists, and zoological professionals, to provide patient management, care, and clinical procedures assistance as well as owner communication. Includes instruction in animal nursing care, animal health and nutrition, animal handling, clinical pathology, radiology, anesthesiology, dental prophylaxis, surgical assisting, clinical laboratory procedures, office administration skills, patient and owner management, and applicable standards and regulations.
Career Opportunities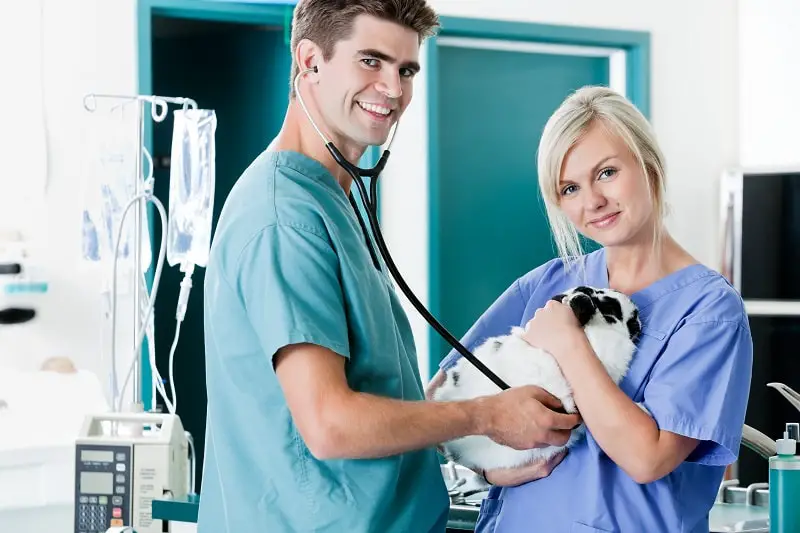 feed, water, and examine pets and other nonfarm animals for signs of illness, disease, or injury in laboratories and animal hospitals and clinics. Clean and disinfect cages and work areas, and sterilize laboratory and surgical equipment. May provide routine postoperative care, administer medication orally or topically, or prepare samples for laboratory examination under the supervision of veterinary or laboratory animal technologists or technicians, veterinarians, or scientists.
$30980
No degree required
Strong job growth
High job satisfaction
Personality Match
---
Interest Match
---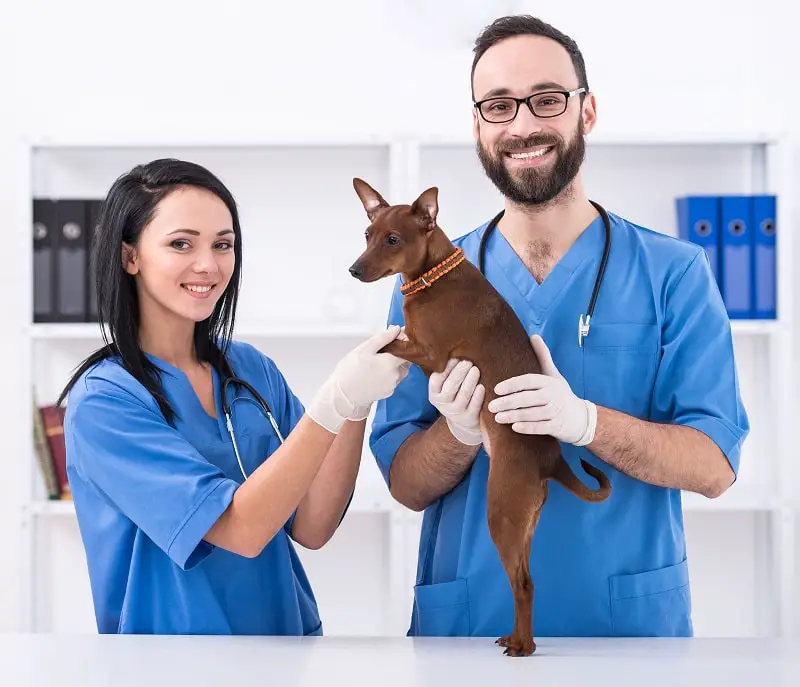 perform medical tests in a laboratory environment for use in the treatment and diagnosis of diseases in animals. Prepare vaccines and serums for prevention of diseases. Prepare tissue samples, take blood samples, and execute laboratory tests, such as urinalysis and blood counts. Clean and sterilize instruments and materials and maintain equipment and machines. May assist a veterinarian during surgery.
$37860
Associate's degree
Strong job growth
High job satisfaction
---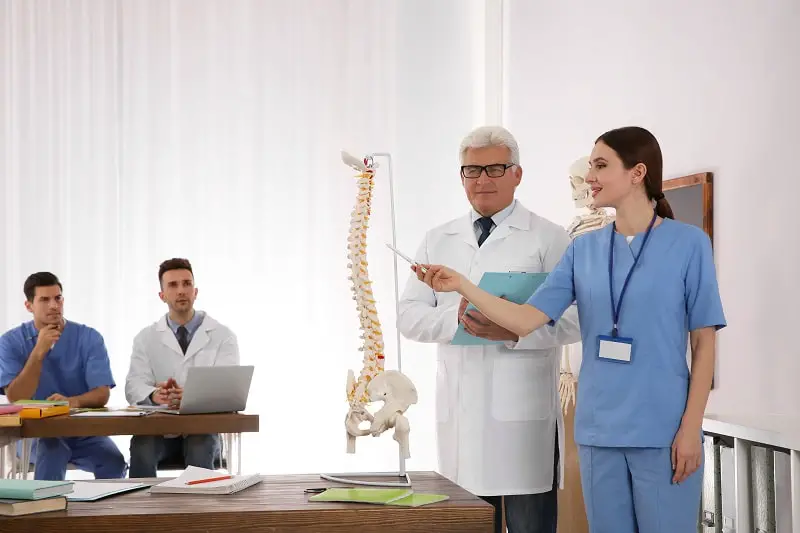 teach courses in health specialties, in fields such as dentistry, laboratory technology, medicine, pharmacy, public health, therapy, and veterinary medicine.
$124890
Master's degree
Strong job growth
High job satisfaction
Personality Match
---
Interest Match
---
---
Related Majors
---