About this program
A program that prepares individuals to receive, cut, and package animal meat products in commercial establishments and to function as licensed meat cutters/butchers. Includes instruction in product recognition for beef, veal, lamb, pork, poultry, and fancy and smoked meats; retail and wholesale cutting and specialty cuts; packaging and counter display; shop safety; meat sanitation, storage and rotation; quality control; meat handling laws and regulations; and customer service.
Career Opportunities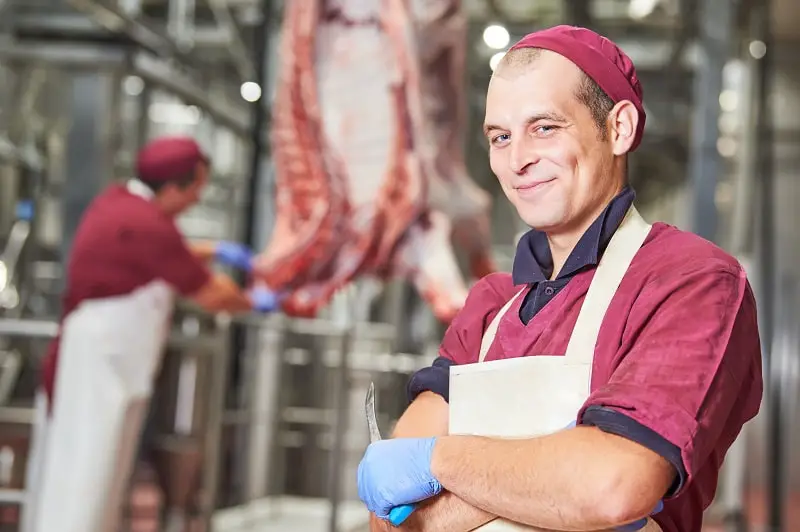 perform nonroutine or precision functions involving the preparation of large portions of meat. Work may include specialized slaughtering tasks, cutting standard or premium cuts of meat for marketing, making sausage, or wrapping meats. Work typically occurs in slaughtering, meat packing, or wholesale establishments.
$31210
No degree required
---
cut, trim, or prepare consumer-sized portions of meat for use or sale in retail establishments.
$34630
No degree required
---
---
Related Majors
---