How Long Does It Take, What Degree Do You Need, and More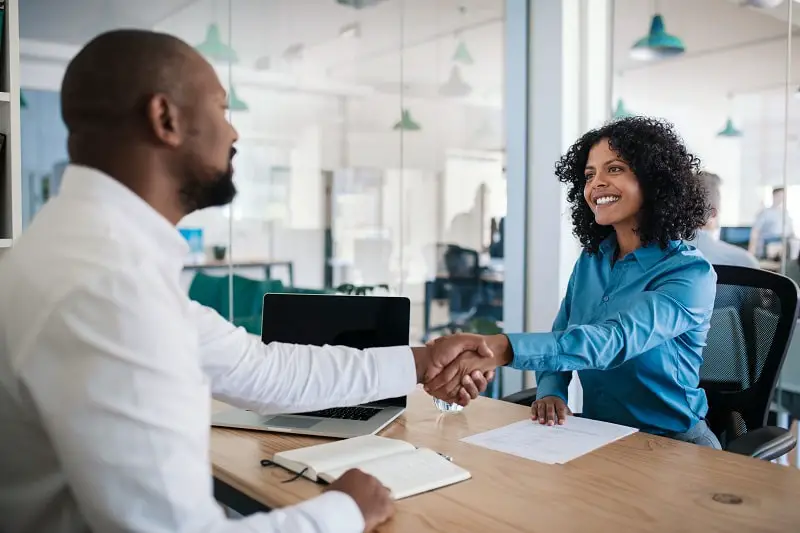 Human Resources Managers plan, direct, or coordinate human resources activities and staff of an organization.
Education
Bachelor's degree
---
---
---
---
Table of contents
---
Summary
| | |
| --- | --- |
| Degree | Bachelor's degree |
| Degree field | Human Resources, Business Management, Business Administration, and related fields of study |
| License or certification | Not required |
| Duration to become one | 9 to 11 years |
| Difficulty to become one | Hard |
Human Resources Managers often need a Bachelor's Degree, but some employers may prefer to hire candidates with a Master's Degree. Common majors for Human Resources Managers include Human Resources, Business Management, Business Administration, and related fields of study.
Human Resources Managers do not require licenses or certifications according to state or federal laws. However, earning voluntary certifications can provide more job opportunities.
---
Featured Schools
Human Resources Managers Requirements
Step 1: Study Computers and Communications in High School
Aspiring Human Resources (HR) Managers should study computers and communications in high school to prepare for this career. HR Managers rely on computers for most of their job duties. Students should also take communications classes, as good communication skills are necessary for this job.
Step 2: Earn a Bachelor's Degree
A Bachelor's Degree is often the minimum educational requirement for Human Resources Managers. Human Resources is the most common degree for this career.
An HR Degree is typically a Bachelor of Science in Business with a concentration in Human Resources. Common coursework includes Business Communications, Computer Systems, Management Theory, Ethics, Organizational Development, and the Fundamentals of HR Management.
Other suitable majors include Business Management, Business Administration, and Communications. Students who choose other majors should still complete some of the core courses included in a typical HR program, such as Computer Systems and Fundamentals of HR.
Step 3: Look for Part-Time or Entry-Level Work
Aspiring HR Managers may not find work in an HR department immediately after college. Gaining related work experience often makes it easier to enter this profession.
Many HR Managers start with customer service jobs in a variety of industries, including retail, manufacturing, health services, and hospitality. It is common for students to work between college semesters or find internships to begin gaining practical experience before trying to enter the workforce.
Step 4: Consider Earning a Master's Degree
A Master's Degree may be necessary for top-level HR positions, such as HR Director, VP of Human Resources, and Chief Personnel Officer (CPO). Some organizations may also require a Master's Degree for the HR Manager position.
Students may choose a Human Resources concentration to gain specialized knowledge. Potential areas of concentration include Health Care Management, Organizational Leadership, Data Science, and Accounting.
Instead of a Master's Degree in Human Resources, students may choose a related degree. For example, a Master's Degree in Business Administration (MBA) or Labor Relations may help with job advancement.
Aspiring HR Managers may not need to obtain a Master's Degree before seeking work in Human Resources. It is common for HR professionals to pursue Master's Degrees part-time while holding down a job to shorten the time needed to reach the HR Manager position.
Step 5: Apply for Human Resources Positions
After gaining customer service experience and at least a Bachelor's Degree, aspiring HR Managers should look for entry-level HR jobs. Common first jobs for this profession include HR Assistant, HR Trainee, and Junior Recruiter.
HR personnel is needed in almost every industry. According to the Bureau of Labor Statistics (BLS), about 14% of HR Managers work for companies that offer professional or technical services, such as telecommunications companies and financial institutions. About 11% of HR Managers work in manufacturing while 9% work for the state or federal government.
Step 6: Consider Earning Voluntary Certifications
Step 7: Look for Opportunities for Advancement
After obtaining an HR position and earning a certification or two, aspiring Human Resources Managers should begin looking for job opportunities with greater responsibilities.
Depending on the size of the HR department, HR Managers may start as HR Assistants and work their way up. Common HR positions that may eventually lead to a management job include HR Analyst, Recruiter, HR Coordinator, and HR Specialist.
The amount of work experience needed for advancement varies. However, aspiring HR Managers may spend five years or longer working in lower-level positions before achieving the rank of Manager.
What degree do most Human Resources Managers have
Bachelor's degree
We did a survey to ask other Human Resources Managers what degree they had when they first became one. Here are the results.
Bachelor's degree
---
Post Baccalaureate certificate
---
Master's degree
---
How long does it take
9 to 11 years
Most Human Resources Managers have Bachelor's Degrees in Human Resources and related fields, which may take four years to complete. However, some Human Resources Managers hold Master's Degrees. After finishing college, it may take five years or longer of working in an HR department to reach the position of Human Resources Manager.
---
Learn more about Human Resources Managers
Find a college with the major you want
---
---