Compliance Managers plan, direct, or coordinate activities of an organization to ensure compliance with ethical or regulatory standards.
Report violations of compliance or regulatory standards to duly authorized enforcement agencies as appropriate or required.
Identify compliance issues that require follow-up or investigation.
Discuss emerging compliance issues to ensure that management and employees are informed about compliance reporting systems, policies, and practices.
File appropriate compliance reports with regulatory agencies.
---
Featured Schools
Average salary
$115590 per year
Average hourly wage
$56 per hour
---
Compliance Managers with little to no experience tend to make between $52550 and $75460 while the more experienced ones can earn over $143230 per year.
| Top 5 paying states | Hourly | Annual |
| --- | --- | --- |
| DC | $71 | $147,460 |
| CA | $69 | $143,350 |
| NJ | $67 | $138,820 |
| CO | $67 | $138,490 |
| VA | $65 | $134,500 |
One of the easiest ways to increase your salary as a Compliance Manager is to move to a higher paying state like DC. Right now, the highest paying states for Compliance Managers are DC, CA, NJ, CO and VA.
However, a higher pay at DC doesn't guarantee that you will make more because the living expenses at DC might be twice as high than where you are currently at now.
Three other factors that can increase your salary as a Compliance Manager is the degree you hold, the industry you work in, and lastly the company you work for.
---
Recommended degree level
Bachelor's degree
We asked other Compliance Managers what degree they had when they got the job and most of them said they had a Bachelor's Degree followed by a Master's Degree.
Other than that, we also asked them what did they major in and here are the most popular majors that came up.
Natural Resource Recreation and Tourism
Digital Communication and Media/Multimedia
Information Technology Project Management
Library and Information Science
Archives/Archival Administration
---
Here are some of the pros and cons of being a Compliance Manager.
PROS
Suitable for people who likes to follow routines
Suitable for people who values achievements and are results-oriented
This career is perfect for people who love to work indoors.
One of the highest paid careers in the world
CONS
Not suitable for people who likes to work with designs
It is hard to get into this career. A considerable amount of work-related skill, knowledge, or experience is required for this career.
Long working hours (More than 40 hours per week)
---
Is this job meaningful
62%
---
75% of Compliance Managers said they were satisfied with their job and 62% said they feel like their job is making other people's lives better.
---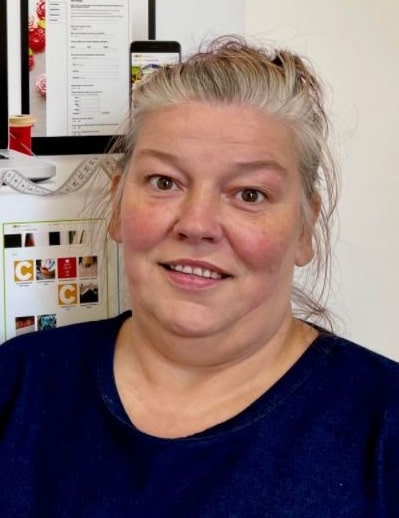 Louise Hopkinson
CraftCover
I'm a Broking and Compliance Manager at Craftcover. We provide specialist cover for the crafting sector. My typical day My day starts by dealing with any emails or queries from customers who have questions about the quotes that they have received or policy wording. This can range from emailing a customer back who might not … Read More
---
Matt Donahue
Entrust Solutions
A typical day for me involves a fair amount of review because compliance standards are constantly evolving and expanding. I have to ensure that our systems, employees, and clients are meeting the compliance standards required by our contracts. I also work on the requirements for potential upcoming contracts. Some of my key responsibilities are researching … Read More
---
---
Best personality for this career
The Organizers and The Entrepreneurs
You can read more about these career personality types here.
People who are suitable for this job tends to like following set procedures and routines. They like working with data and details more than with ideas..
They also like starting up and carrying out projects. They like leading people and making many decisions. Sometimes they require risk taking and often deal with business.
---
---
Learn more about Compliance Managers
Find a college with the major you want
---
Related career information
Compliance Managers job description, Compliance Managers salary, Compliance Managers information, what is the job of a Compliance Manager like, pros and cons about Compliance Managers, colleges and universities for Compliance Managers, is Compliance Managers the right career for me, careers in Management
Similar careers
BSA Officer, BSA/AML Compliance Officer, Business Practices Supervisor, Chief Compliance Officer, Compliance Analyst, Compliance Coordinator, Compliance Director, Compliance Engineer-Products, Compliance Manager, Compliance Officer
Additional resources
---