How Long Does It Take, What Degree Do You Need, and More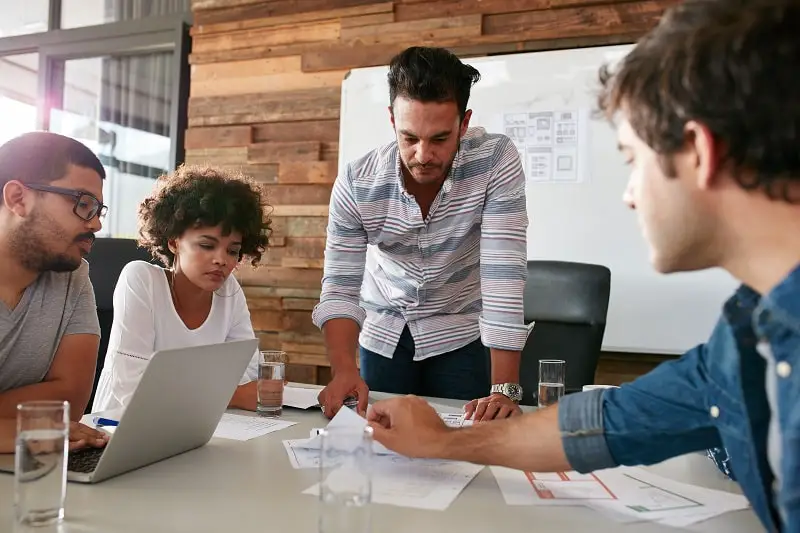 Advertising Managers plan, direct, or coordinate advertising policies and programs or produce collateral materials, such as posters, contests, coupons, or giveaways, to create extra interest in the purchase of a product or service for a department, an entire organization, or on an account basis.
Education
Bachelor's degree
---
---
---
---
Table of contents
---
Summary
| | |
| --- | --- |
| Degree | Bachelor's degree |
| Degree field | Advertising, Journalism, Marketing, or Communications |
| License or certification | Not required |
| Duration to become one | Eight to ten years |
| Difficulty to become one | Hard |
Advertising Managers typically need at least a Bachelor's Degree, but some employers may require a Master's Degree. Employers often look for candidates with degrees in Advertising, Journalism, Marketing, or Communications. Advertising Managers do not need to earn any licenses or certifications to advance their careers.
---
Featured Schools
Advertising Managers Requirements
Step 1: Study Marketing and Economics in High School
Many high schools offer courses in marketing and economics, which are topics that Advertising Managers need to explore further during college. Aspiring Advertising Managers should also learn more about the world of advertising through independent research. Pay attention to ads from popular brands to gain a better sense of common advertising techniques.
Step 2: Earn a Bachelor's Degree
A Bachelor's Degree is the minimum educational requirement for Advertising Managers. Advertising Managers typically major in Advertising or Marketing. Other suitable fields of study include Journalism, Communications, Public Relations, and Business Administration or Management.
Advertising and Marketing are the most relevant majors for this career. Advertising and Marketing programs tend to cover topics such as consumer behavior, market research, advertising technologies, and graphic design.
Step 3: Complete an Internship During College
Completing an internship often makes it easier to find employment after college. Students gain valuable skills, hands-on training, and connections that may lead to job opportunities.
Internships may be arranged through the college or independently. Common sources of internships include advertising agencies and advertising departments at large organizations. Interns are often responsible for trivial tasks such as data entry and research.
Step 4: Consider Earning a Master's Degree
Some employers may prefer a Master's Degree for the Advertising Manager position. A graduate degree is more common in large markets with more competition from experienced Advertisers and Marketers.
Advertising Managers may pursue Master's Degrees in Advertising, Marketing, or related fields of study.
Earning a Master's of Business Administration (MBA) is also a common choice for those who want to climb to the top of the advertising department. An MBA program covers most areas of managing a business, including finance, accounting, economics, and marketing. Applicants for MBA programs often have work experience. Aspiring Advertising Managers may enter the workforce and return to school to earn their MBA.
Step 5: Find Entry-Level Work in Advertising or Marketing
Advertising Managers need work experience before qualifying for a management position. Most Advertising Managers start as Sales Representatives, Public Relations Specialists, Junior Marketers, and Purchasing Agents. Other common jobs include Junior Copywriter and Marketing Assistant.
Some companies may require previous work experience for low-level advertising jobs. Individuals without formal work experience may need to accept an internship and receive on-the-job training.
Step 6: Earn Professional Certifications
Earning professional certifications may help aspiring Advertising Managers reach their career goals more quickly. Certified Advertising Specialist (CAS) is the most common credential for Advertising Managers.
CAS certification is offered through the Promotional Products Association International (PPAI), which offers several levels of certification. The first step is obtaining the Trained Advertising Specialist (TAS) certificate.
The TAS certificate is available to candidates currently working for a promotional products company, such as an advertising firm. Applicants must complete an online course and pass an exam to receive the certificate.
After earning the TAS certificate, candidates can apply for the CAS certificate. Earning the CAS certificate involves the completion of 25 dedicated courses administered by the PPAI. The PPAI also offers advanced certification, including the Master Advertising Specialist (MAS) and Master Advertising Specialist Plus (MAS+) certifications.
Step 7: Join Professional Associations
Advertising Managers often join professional associations that offer access to resources and networking opportunities. Professional associations also host events and help Advertisers keep track of the latest developments in the industry. Some of the biggest associations in this field include the Association of National Advertisers (ANA), the American Marketing Association, the American Advertising Federation (AAF).
The eligibility requirements vary from one organization to the next. Applicants typically need a specific amount of work experience and may need a relevant professional certification, such as the CAS credential.
Step 8: Look for More Responsibilities at Work
Aspiring Advertising Managers typically work their way up from low-level positions by volunteering for projects and looking for more responsibilities. Taking on more work shows dedication to the job and increases a candidate's chances for promotion.
Developing and participating in successful advertising projects is also helpful for advancing in this career. Employers often want to hire individuals with a track record of effective advertising campaigns. Employers may also require four years or more of work experience for Advertising Manager positions. Those who continue to excel at their jobs are more likely to receive promotions and eventually become a manager.
What degree do most Advertising Managers have
Bachelor's degree
We did a survey to ask other Advertising Managers what degree they had when they first became one. Here are the results.
Bachelor's degree
---
High School Diploma
---
Associate's degree
---
How long does it take
Eight to ten years
Advertising Managers often have Bachelor's Degrees or Master's Degrees, requiring four to six years of formal education. They also typically need four years or more of work experience in the field of advertising.
---
Learn more about Advertising Managers
Find a college with the major you want
---
---