General and Operations Managers plan, direct, or coordinate the operations of public or private sector organizations. Duties and responsibilities include formulating policies, managing daily operations, and planning the use of materials and human resources, but are too diverse and general in nature to be classified in any one functional area of management or administration, such as personnel, purchasing, or administrative services.
Review financial statements, sales or activity reports, or other performance data to measure productivity or goal achievement or to identify areas needing cost reduction or program improvement.
Direct and coordinate activities of businesses or departments concerned with the production, pricing, sales, or distribution of products.
Direct administrative activities directly related to making products or providing services.
Prepare staff work schedules and assign specific duties.
---
Featured Schools
Average salary
$123880 per year
Average hourly wage
$60 per hour
---
General Managers with little to no experience tend to make between $44710 and $65650 while the more experienced ones can earn over $157120 per year.
| Top 5 paying states | Hourly | Annual |
| --- | --- | --- |
| NJ | $81 | $167,600 |
| NY | $75 | $156,260 |
| RI | $75 | $155,910 |
| CT | $75 | $155,890 |
| DC | $73 | $150,970 |
One of the easiest ways to increase your salary as a General and Operations Manager is to move to a higher paying state like NJ. Right now, the highest paying states for General Managers are NJ, NY, RI, CT and DC.
However, a higher pay at NJ doesn't guarantee that you will make more because the living expenses at NJ might be twice as high than where you are currently at now.
Three other factors that can increase your salary as a General and Operations Manager is the degree you hold, the industry you work in, and lastly the company you work for.
---
Recommended degree level
Bachelor's degree
We asked other General Managers what degree they had when they got the job and most of them said they had a Bachelor's Degree followed by a College Certificate.
Other than that, we also asked them what did they major in and here are the most popular majors that came up.
Parks, Recreation and Leisure Facilities Management, Other
Public Administration
Business/Commerce, General
Business Administration and Management, General
Retail Management
---
Here are some of the pros and cons of being a General and Operations Manager.
PROS
Suitable for people who likes to start and carry out projects
Suitable for people who values relationships between co-workers and customers and wants to work in a friendly non-competitive environment
One of the highest paid careers in the world
This career is perfect for people who love to work indoors.
It is not too difficult to get into this career. Previous work-related skill, knowledge, or experience is required for this career.
CONS
Not suitable for people who likes to work with designs
Long working hours (More than 40 hours per week)
---
Is this job meaningful
57%
---
75% of General Managers said they were satisfied with their job and 57% said they feel like their job is making other people's lives better.
---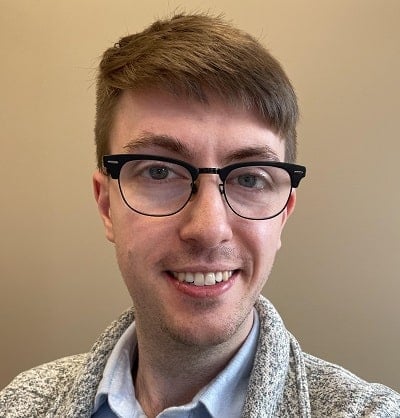 Mark Rapley
KWIC Internet
My typical day is governed by two things: my email inbox and my to-do list. I intentionally schedule my to-do list so that the tasks for a given day will take up approximately 50% of my time. The unpredictable nature of working in telecom means that I have time to deal with whatever shows up … Read More
---
Graham Cook
A2 Global Risk
I am a Senior Operations Manager with A2 Global Risk, a Security Risk Management company that provides Security Consultancy, support, and advice along with Geo-political Risk Information to companies around the world. I have worked for a number of large international corporations in security risk management functions for the majority of my career. I very … Read More
---
---
Best personality for this career
The Entrepreneurs and The Organizers
You can read more about these career personality types here.
People who are suitable for this job tends to like starting up and carrying out projects. They like leading people and making many decisions. Sometimes they require risk taking and often deal with business..
They also like following set procedures and routines. They like working with data and details more than with ideas.
---
---
Find a college with the major you want
---
Related career information
General Managers job description, General Managers salary, General Managers information, what is the job of a General and Operations Manager like, pros and cons about General and Operations Managers, colleges and universities for General and Operations Managers, is General and Operations Managers the right career for me, careers in Management
Similar careers
Adjutant General, Adult Daycare Coordinator, Assistant Manager, Building Manager, Business Administrator, Business Coordinator, Business Development Director, Business Manager, Chief Administrative Officer, Chief Deputy
Additional resources
---