Day in the life of


System Administrator – Zachary Harper
Zachary Harper
System Administrator
A New England dental support organization
I have been working in information technology for 5 years. I currently work for a New England dental support organization as a system administrator.
My Typical Day
A typical day for me starts out with reviewing any support tickets submitted by users or generated by our network monitoring software. After that is complete, I will check the status of our server backups. Assuming there are no monitoring alerts or backup failures, I will move on to other tasks. I spend a good portion of a typical day working with software vendor support teams and cloud service providers.
Other tasks that I frequently perform include adding/removing users from Windows Active Directory, managing email accounts, and scheduling Windows Updates.
Pros
A job as a system administrator is generally a stable position. Even during the COVID-19 shutdown, my job did not go anywhere, and I did not need to file for unemployment. Generally, companies do not have excess system administrators on their staff which means that unless the company you are working for goes completely under, your job is likely going to be stable.
Room for advancement in the field. As you gain experience, you can progress to be a senior level system administrator or to a system/network engineer. There is also room to focus more specifically on certain technologies such as cloud, security, database administration, or software support.
Generally starting salaries in system administrator positions are higher than in many industries. There is also room to increase your earnings as you gain experience by moving to a higher-level position or by using your skills to start a side hustle related to technology.
Cons
It can be a very stressful job, especially if something critical fails and you are not prepared. You are often the first person to get blamed when there is a problem, even if it was completely out of your control. However, if you take precautions such as making sure server backups are completing successfully, keeping your antivirus software up to date, and following other best practices you can more effectively stay ahead of the curve and prevent problems before they occur.
You will likely have to justify to management spending money on things that are neither exciting to them nor directly making the business profit. This can be a challenge especially when they do not understand just how critical a purchase might be. It is much cheaper to replace a server before it fails than after it has impacted production for 3 days.
Advice to aspiring System Administrators
If you are in high school, you need to develop good study habits. Not only will your study habits affect your ability to earn a college degree, but they will also make a huge difference when studying for industry/vendor certifications.
After graduating from high school, you have several options including college, military, and internship. A college degree in information systems or computer science can be a great launchpad into a career in system administration. Some companies will require either a bachelor's degree or an associate's degree in a similar field. If you do choose to go to college directly out of high school, have your final list of colleges you intend to apply to completed by the start of your senior year. Many colleges have rolling admissions and if you apply early, you can increase your chance of getting accepted. Even if your colleges have a January deadline, knowing in September where you are applying is best. You need time to fill out applications and get teacher recommendations. If your colleges accept the Common App that can be a great time saver. When you complete your application essays, make sure you proofread everything thoroughly. Little mistakes in spelling and grammar can potentially cost you from getting accepted to the college of your dreams.
If you are someone who is unsure about going directly into college from high school, there are other great options. You can always go back to college after getting your feet wet in the industry. There are many options for furthering your education at any time in your life.e
A good option right out of high school would be to start off with an entry-level help desk position. This could be at a retail store, managed IT services provider, or something similar. Often times these positions do not require a college degree or any IT experience. You will need customer service skills to effectively work in a help desk role. One great option is to get a summer job while still in high school doing customer service at a grocery or department store. This will look great on a resume for any help desk position. Another option you may want to look at is doing a summer internship related to computers and technology. Often times your local school district or a nearby school district may be looking for some summer volunteer interns to help out with installing new computers or printers over the summer break. This can be a potential gold mine to gain relevant experience. You may also want to consider getting an entry-level certification such as the CompTIA A+. This will show basic competency to a potential employer and will also teach you a lot in the process of studying for the exam.
Once you get a help desk position you will gain valuable experience in the industry. Generally, experience is the most important factor in landing a job as a system administrator. After you have worked in a help desk role for a year or two your options are greatly expanded. At this point, you may want to look at getting an intermediate level certification in an area of interest. Some great options include certifications from Microsoft, Cisco, Amazon Web Services, or Salesforce. A certification from one of these companies will make it much easier to land an entry-level system admin job and to feel comfortable in the role.
After you have an entry-level system administrator position you will be able to work your way up the ranks as you gain more experience. Generally, at the 5-year mark, you can expect to qualify for many additional positions based on your experience.
Things to consider
If you are someone who has a hard time dealing with stress and tight deadlines you may want to reconsider this career path. You might be better suited to other technology-based careers such as software engineering or web development. These careers tend to be lower stress positions where you have ample time to methodically work out the bugs.
If you like a combination of structure and creativity, you may be well suited to a system admin role. Many tasks are routine and predictable, others change as a result of an event. You need to be quick thinking but not impulsive when a critical situation occurs.
Often times you may be expected to work additional hours if something critical needs to get done or during planned maintenance periods. In most cases, you will be working on salary and not receive additional compensation for these hours. Of course, that may be okay with you if your salary is good to begin with.
Zachary Harper
System Administrator
A New England dental support organization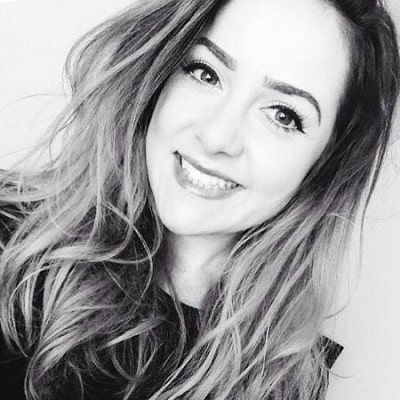 I work as a QA Software Engineer but I also cover some of the support that comes in so it's important that I ensure that all our customers are happy. …
Read More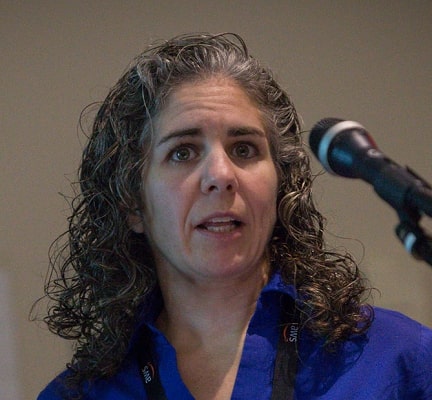 Each morning I look at the tickets that are assigned to me to determine what I'll be working on for that day. Home workspace During our daily Dev Stan …
Read More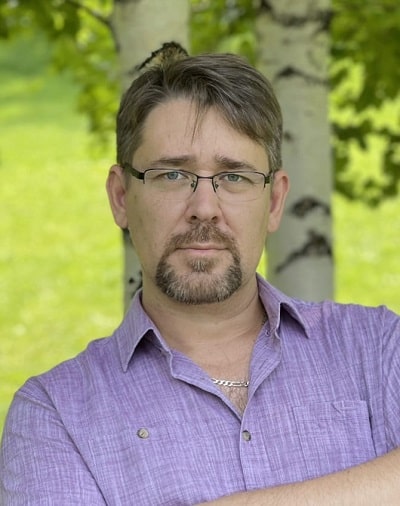 My main job as a Senior Software Engineer is as follows: Discussion of new ideas and plans with Product / Project managers Discussion of the success o …
Read More
---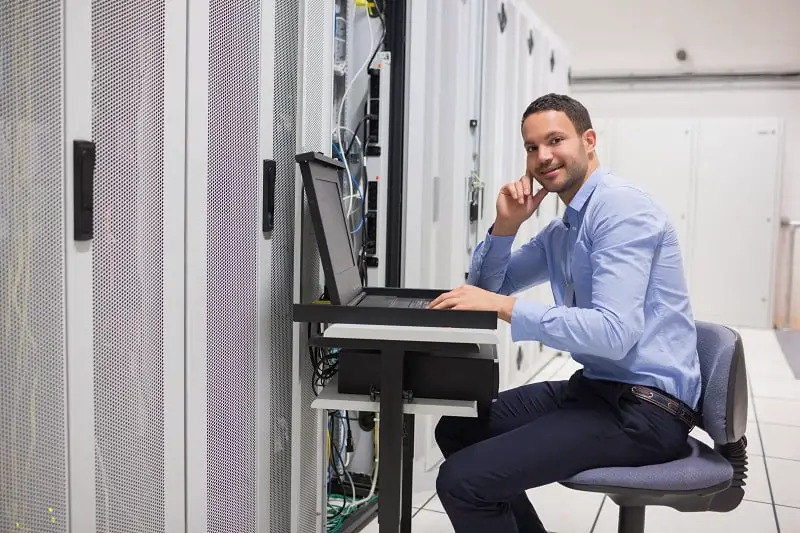 Systems Administrators install, configure, and maintain computer systems, local area networks (LANs), and wide area networks (WANs). They address server problems, reset employee passwords, and coordinate with other IT professionals.
Education:
Bachelor's degree
Suitable Personality:



The Thinker
---