Day in the life of


Plastic Surgeon – Nicholas Jones, MD, FACS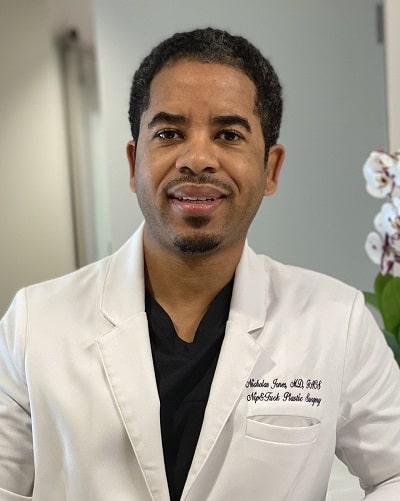 Nicholas Jones, MD, FACS
Plastic & Reconstructive Surgeon
Nip & Tuck Plastic Surgery
Monday and Tuesday / Office days
Monday and Tuesday are in-office days. I typically wake up around 6 am, get to office by 8:15am. I see patients (preop, postop, in office procedures, admin).
I do all of my major surgeries at surgery centers and the hospital. My office is primarily used to see new patients, follow-ups (patients that have had surgery), minor procedures, and fillers and botox patients.
Between seeing patients and typically towards the end of the day (7-8pm), I respond to emails, review and pay invoices, and respond to patient requests and inquiries. Whatever needs to be done gets done. Tasks that are assigned to other staff members that go incomplete, I have to complete. Some days I'm here until 11pm. As a small business owner, much of the load falls on me.
The goal is to transfer as much responsibility as possible so I can focus more on patient care, but because my business is so new, I want to make sure it is properly done.
Wednesday to Friday / Operative days
Surgery typically starts around 7:30am and the day ends at 6pm. I usually arrive at the surgery center around 6:45am, see the first patient and mark him or her and typically do about 2 – 3 cases / day.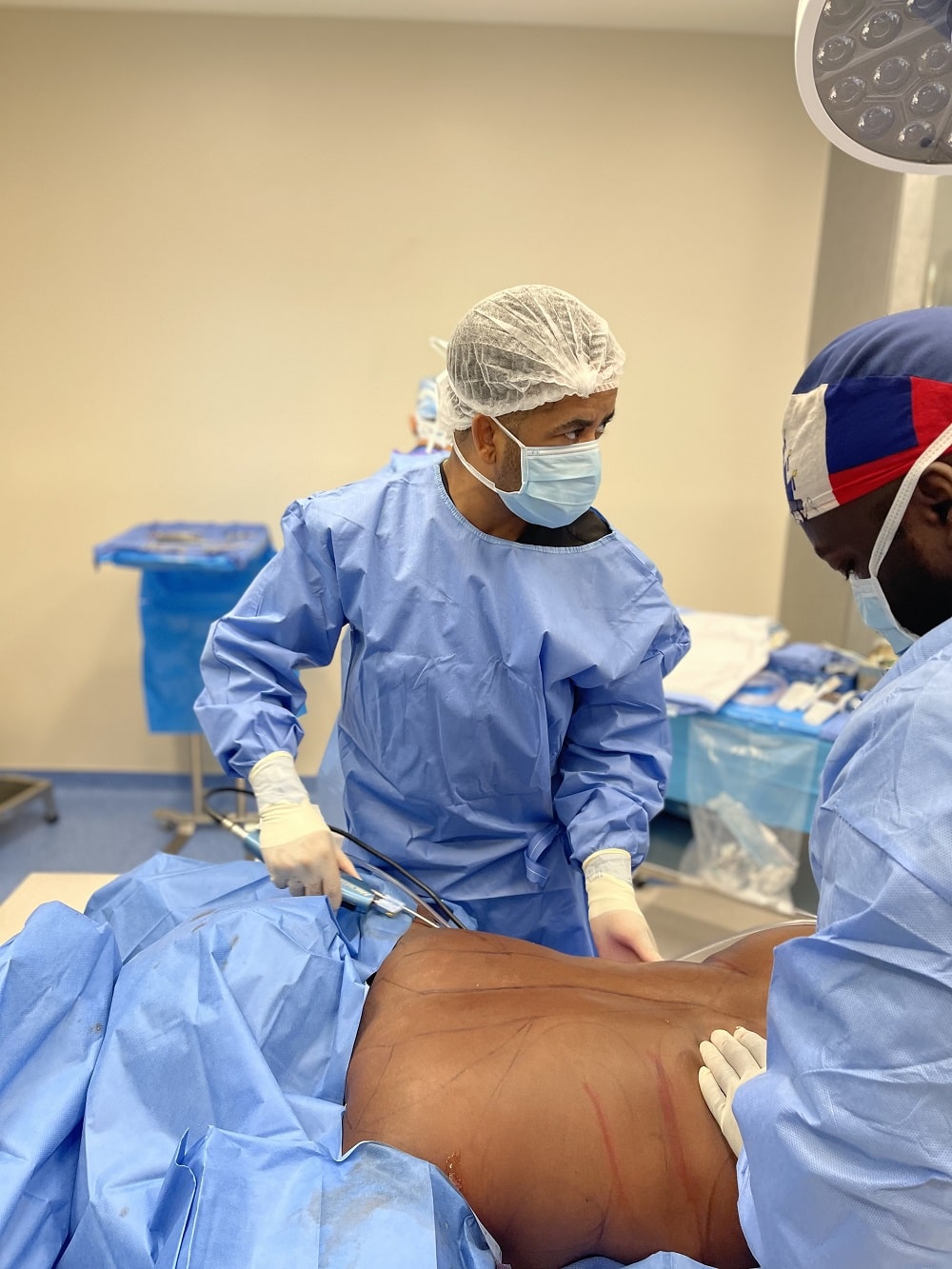 What type of surgery do you normally do and do you have breaks in between?
I typically perform cosmetic surgeries. The most common are BBLs (brazilian buttlifts), liposuction, breast augmentations, breast lifts, tummy tucks (abdominoplasties). Between cases, the time goes by quickly. There are lots of things to get done.
Call caregivers to let them know how the surgery went.
See the next patient, discuss the surgery, answer questions, and mark them. In addition, orders have to be placed for medications, etc. and the chart has to be signed.
Operative note dictated.
One final check on fresh postoperative patients to make sure the nurse is doing everything I need done, especially BBL patients, they need to be placed prone as soon as possible.
Respond to office text messages and patient inquiries and problems.
Maybe grab a sip of water or a snack if I have time.
Pros
I own my practice and I have the autonomy to create the practice I would like. I am interested mostly in aesthetics, so a majority of my clients come in for aesthetic procedures. Also, the harder I work, the more money I make. As opposed to working for a practice or a hospital, there is a ceiling.
Cons
This is both a blessing and a curse. As a small business owner, I have more responsibility on the administration end. Otherwise, staffing would make my overhead astronomical. So a con for me is having to wear so many hats. Also, as a small business, the costs are higher for supplies being that I do not have as much purchasing power as a hospital. I would say it is not for the light of heart. It is a daily grind, things go wrong and you are constantly evolving and making things work.
Nicholas Jones, MD, FACS
Plastic & Reconstructive Surgeon
Nip & Tuck Plastic Surgery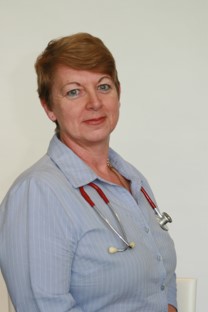 I am a registered nurse currently working part time in Emergency dept but have also specialized in acute surgery for 25 years prior to changing specia …
Read More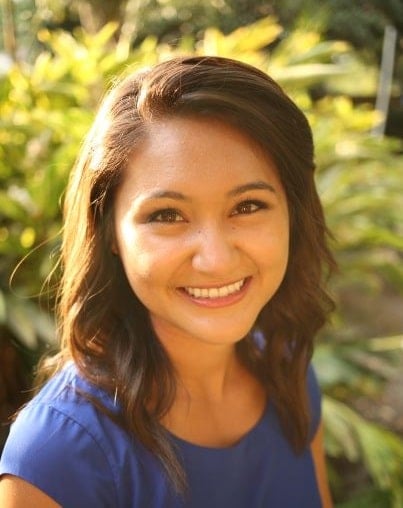 My name is Dr. Ashley Estanislao and as a physical therapist, am an expert in exercise and movement. I received my Doctorate in Physical Therapy and B …
Read More
If I could use one word to describe my day, I would describe it as tiring. It starts with rushing to the facility and attending to countless patients …
Read More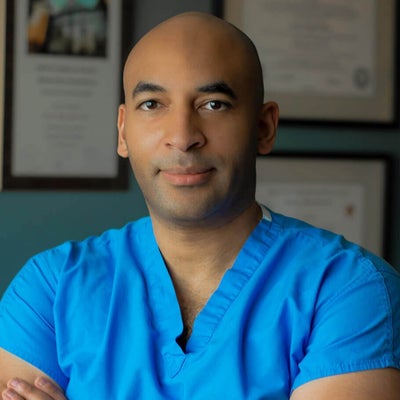 My name is Dr. Zachary Okhah, and I am the Founder and Chief Surgeon at PH-1 Miami. There are many misconceptions about plastic surgery- like it's all …
Read More
Ricardo Castrellón, MD PA
My typical day is making sure the office is running smoothly, especially the days the doctor is in the office seeing patients. When I'm not supervisin …
Read More
---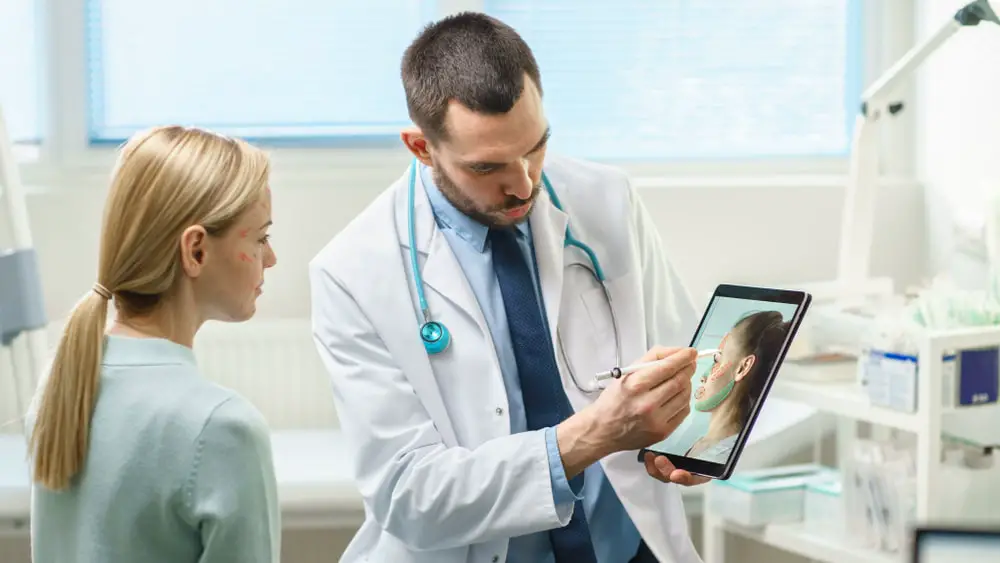 Plastic Surgeons specialize in surgical and non-surgical procedures to shape and mold regions of the body, such as the face or stomach. They perform cosmetic procedures, such as breast augmentations and facelifts, along with reconstructive procedures for correcting deformities.
Education:
Medical degree
Suitable Personality:



The Thinker
---