Day in the life of


Plastic & Reconstructive Surgeon – Dr. Martin Jugenburg
Dr. Martin Jugenburg
Plastic & Reconstructive Surgeon
Toronto Cosmetic Surgery Institute
A typical day would include meeting with patients for pre-operative appointments, performing their cosmetic surgery procedures (breast augmentations, BBLs, tummy tucks, facelifts, etc), and ensuring that my patients' needs are after their procedure. Then repeat about 10 times!
On surgical days we open up at 6:30am. Our first patient arrives and is checked in by our surgical nurse. She reviews the patient history, makes sure all the paperwork, lab work, consent forms are in order. The patient is then given a quick pre-surgical check up. Next, I come in and review the surgical plan with the patient, take my surgical photos and do my drawings. If the patient has any questions, we answer them.
Next, I go and make sure the OR is being set up. This started while I was in with the patient. Our OR nurse and the anesthesiologist come in and do their safety checks and then get the OR ready for our surgical patients.
7:30 AM – First Surgery of the Day
I like to start the surgical day with a delicate case like Facelifts or Blepharoplasty. I take the patient into the pre-op room and mark the areas that I will be operating on. These surgeries require extreme precision (a little bit goes a long way when it comes to removing excess skin and fat from the eye area). Facelifts are done when the patient is completely awake. I find that these surgeries sharpen my mind and set me up for a successful rest of the day.
Something very unique about our clinic is that patients have the option to share their procedures with the world, where our crew films the surgery and posts it to Instagram and Snapchat. Throughout each procedure, I will answer questions that our social media manager asks me. I also give a step by step of how each surgery is performed, noting anything I may find interesting about this particular one. Social media has become more prevalent in private clinics that are looking to connect with their patients and followers in new ways. Our goal is always to educate, and we have tons of med school student viewers (or people looking for more information on a procedure they want) who like to get the full OR experience.
After the first procedure is over, I will usually head onto social media to update our viewers on the surgical day, noting any interesting procedures or plastic surgery news.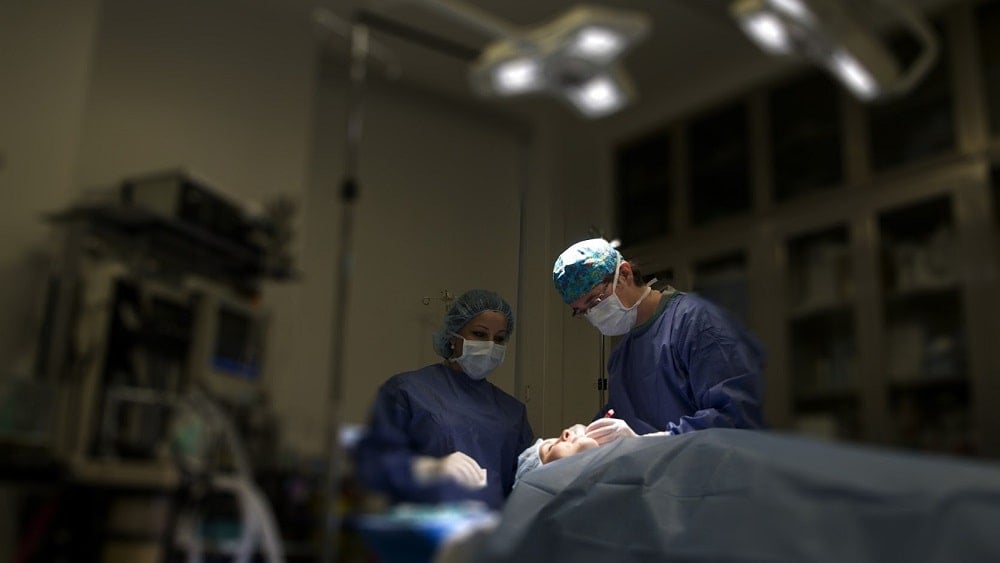 9:30 AM – Body Procedure
Body transformations are very long procedures (usually 3-5 hours) so we also like to schedule them early in the day. Body procedures could be anything from a BBL (Brazilian Butt Lift), Arm Lift, Thigh Lift, Tummy Tuck, or Mommy Makeover (a combination of several procedures).
12:30 PM – Consultation
After a big procedure like this, I will take a break from the OR and head up to the second level of our clinic where we do consultations. Our Head Nurse, Kim who has been with us since inception, takes care of our initial consultations. When she needs a second opinion, confirmation, or when the patients request to meet with me, I will step into a consultation. I will always meet with patients prior to operating on them, but I do like to check in on the initial consultations from time to time just to see where I can offer support or guidance to my excellent nursing team.
1:00 PM – Checking in with the SixSurgery Team
Around this time of the day I typically check-in with the SixSurgery team. Hand-selected for their achievements, professionalism, and outstanding results in their respective fields; I work with them on perfecting techniques and individualizing patient care. We typically schedule breast lift, reduction, or reconstruction cases.
Mammoplasties and mastopexies are much more complicated than a standard breast augmentation. It requires a complete dissection of the breast, removal of excess glandular tissue and fat, and then the breast is reshaped to add a bit of a lift. Before opening my private clinic, I worked with breast cancer survivors on their reconstructive breast surgeries, which led to me specializing in all breast-related procedures. Breast reductions, in particular, can transform a patient's confidence by giving them a body that better suits their lifestyle, and relieving any back pain!
4:00 PM – Follow Ups
At this point in the day, I will typically step out of the OR to assist my nursing team with their follow up appointments. This includes removing stitches, checking incision sites, removing or assessing drains, and measuring the amount of fat retention after a BBL. It is so important for patients to follow and stay on top of their preoperative instructions. I make it a goal to discuss this on social media often in order to educate patients!
5:00 PM – Breast Augmentations
We are known for our Tiny Scar Breast Augmentation where we are able to do the procedure in half an hour under general anesthesia as opposed to the typical one to two hours that a traditional breast augmentation will take! This breast implant technique is virtually bloodless, and leaves patients with scars as little as 2CM compared to the regular 4-8CM. We offer both Saline and Silicone implants, that can be inserted through the inframammary (breast fold) or transaxillary (armpit) incision. I spend the evening doing back to back breast augmentation, pre op appointments, surgeries, and post op check ins.
9:00 PM – Local Procedures
At the end of the day, we try to squeeze in some local procedures, like labiaplasties, or minor touch up treatments. For these procedures, patients are awake, with only local anesthetic to numb the area that we are operating on. It is an excellent way to wind down after a long day of operating.
11:00 PM – End of Day
At the end of the surgical day, I like to recap with my viewers on social media and answer any questions that may have come up during the day. I will also take this time to do any administrative tasks. After that, I'm off to bed so that I can get up and do it all again the next day!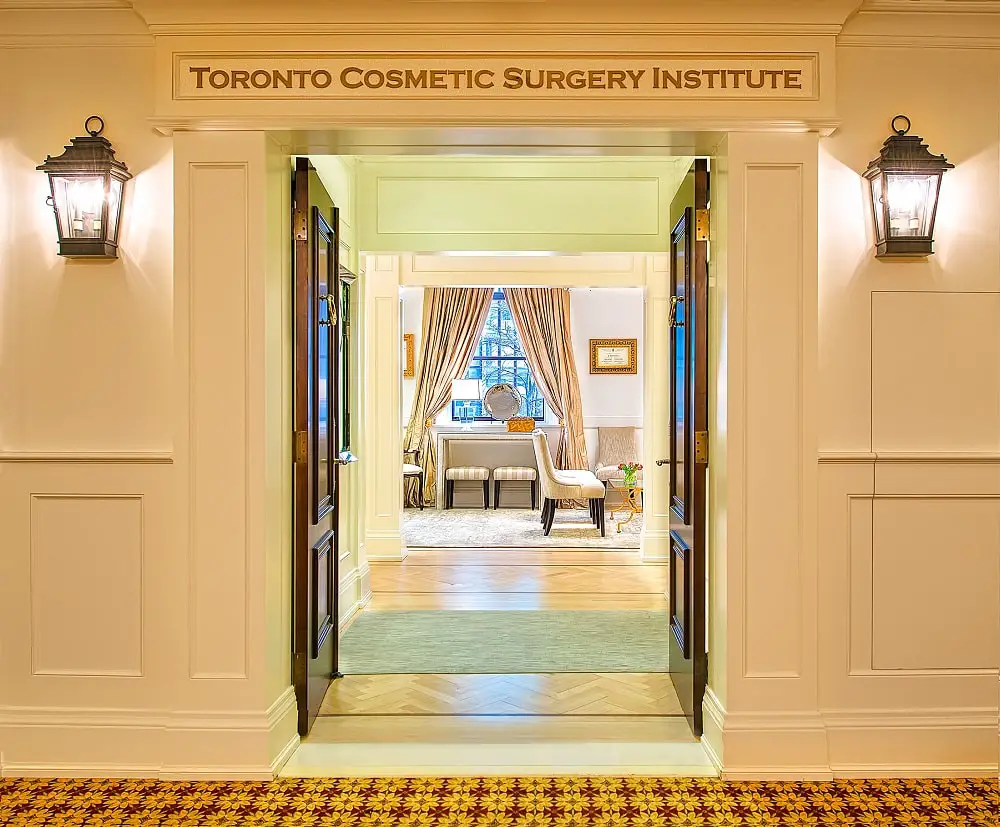 Pros
Helping to restore confidence and being a part of life-changing transformations
One of the best parts of the job is seeing patients for their final follow up appointment. At this point, their scars are fully healed, and they have lived in their new bodies for about a year. It is always a job to hear how happy they are with their results, and to see their confidence levels skyrocket!
Opportunity to travel and work with surgeons around the world
Over the last several years I have had the opportunity to operate in Miami, Kuwait, Nepal, Dubai, and I plan on expanding even further! I love to discuss experiences and collaborate with some of the best surgeons from across the globe. I bring these tips and tricks home with me to my clinic in Toronto so that the SixSurgery Team is always up to date on the latest surgical techniques.
Operating!
This one is simple. Operating is my favorite thing to do. Operating is my passion. I eat, sleep, and breathe surgery.
Cons
Social Media's Negative Impact
While I love using social media to educate patients and students on what the world of plastic surgery is really like, I often find it difficult to compete with ever-present unrealistic expectations. Many of my patients enter consultations with photoshopped pictures of celebrities as their "wish pics". And while those celebrities are beautiful, the results some patients request are simply not possible on a real person. I am a surgeon, not a graphic designer! I make it my mission to be transparent with my viewers on topics like cellulite, stretch marks, and natural lines on the body. These are human qualities that should be embraced, and there is no magic cream, or even surgery, that can fix them.
Not for the faint of heart!
As you can see from my schedule above, this job is not for the faint of heart. These long days in the OR are made for people who really, truly, love to operate! You need to be focused, dedicated, and precise in everything you do in surgery. If that doesn't scare you, you might be right for a career in plastic surgery!
Dr. Martin Jugenburg
Plastic & Reconstructive Surgeon
Toronto Cosmetic Surgery Institute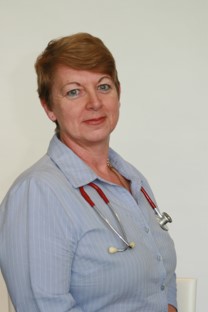 I am a registered nurse currently working part time in Emergency dept but have also specialized in acute surgery for 25 years prior to changing specia …
Read More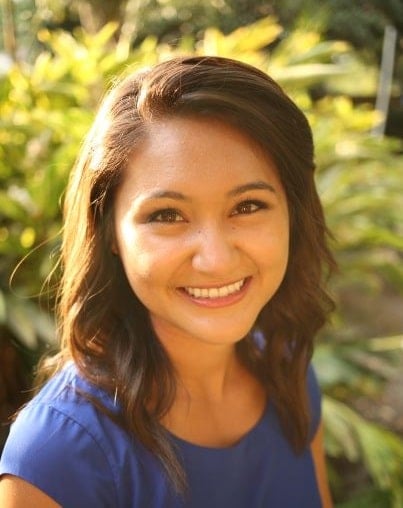 My name is Dr. Ashley Estanislao and as a physical therapist, am an expert in exercise and movement. I received my Doctorate in Physical Therapy and B …
Read More
If I could use one word to describe my day, I would describe it as tiring. It starts with rushing to the facility and attending to countless patients …
Read More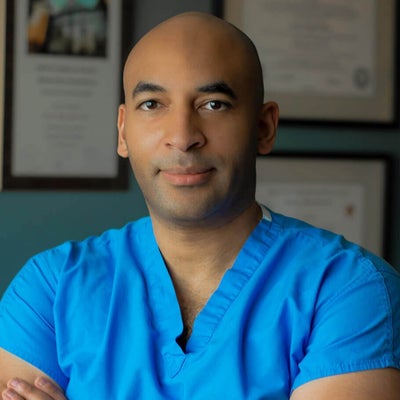 My name is Dr. Zachary Okhah, and I am the Founder and Chief Surgeon at PH-1 Miami. There are many misconceptions about plastic surgery- like it's all …
Read More
Ricardo Castrellón, MD PA
My typical day is making sure the office is running smoothly, especially the days the doctor is in the office seeing patients. When I'm not supervisin …
Read More
---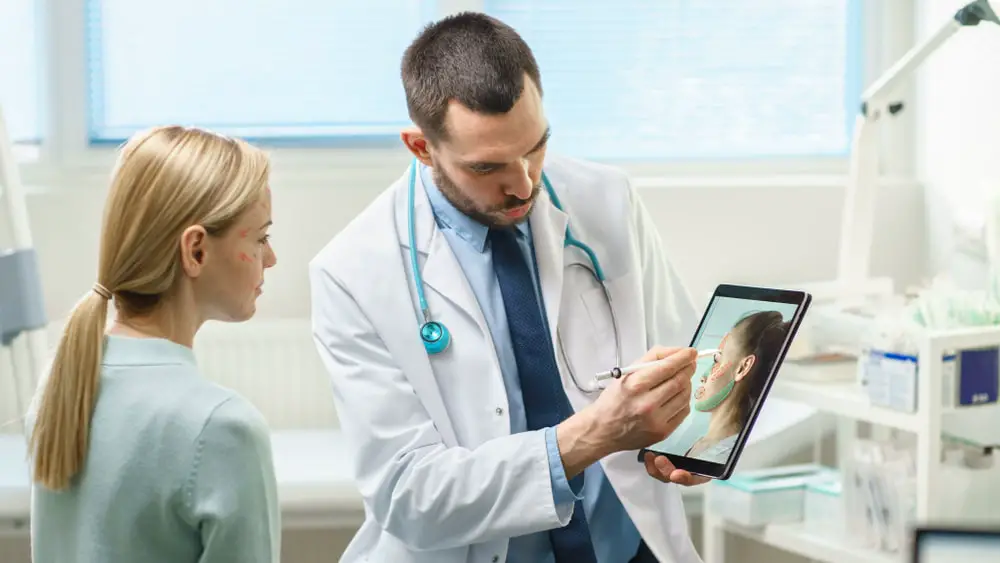 Plastic Surgeons specialize in surgical and non-surgical procedures to shape and mold regions of the body, such as the face or stomach. They perform cosmetic procedures, such as breast augmentations and facelifts, along with reconstructive procedures for correcting deformities.
Education:
Medical degree
Suitable Personality:



The Thinker
---