Day in the life of


Fashion Designer – Kim Williams
Kim Williams
Fashion Designer
I Bambini Clothing
I am a fashion designer, my passion has always been in design! I got my first taste of clothing design in high school when we were not able to afford dresses at the mall so I designed and made my own with the help of my aunt. Then I was commissioned to design and create for 3 classmates. I finally started my brand in 2013 while we were living overseas, no matter what I did, I always came back to design.
What is it like being a Fashion Designer?
It is chaotic for me, I am a wife and mom to 3 and I work a FT job in IT, run my brand, and also run production (family owned and operated) for a few other small brands in USA. But, despite it being chaotic, it brings me so much joy to see someone wearing my design and loving it. I've had the unexpected pleasure of building a community of empowerment and support on social media with my brand.
I find inspiration from everyday things or the idea of concepts and I love the details that spring into my mind. I start everything with pencil and paper before drafting the first sample. My mission for my brand is to deliver value and happiness, and that isn't just with your orders but it bleeds into the work environment and also the people that I work with.
What is your work life like?
Hectic, I juggle between 3 different jobs and home life, but I am so grateful for what I have been able to build over the years. It is really hard to look at fabric and NOT buy it because you see all the possibilities you could make with it. I manage the brand, the production, the marketing, and even the repping/modeling on top of usual business administrative stuff.
Pros
I can control the quality so I can ensure the end product is delivering value and happiness
No limits on design – Since I draft the patterns, I am not limited to what a pattern shop has available for my ideas, it's a thrill to draw something and have it made exactly to my specifications
I get to pursue my passion and love for design, specifically for clothes. It brings me so much joy to see my designs brought to life and then enjoyed by others, the positive reviews help keep me going.
Ownership – It feels awesome to own all of the steps in the processes, again focusing on quality, so I can ensure it is to my vision. This includes marketing, photography, editing of photography, and scheduling posts on social media to build momentum for a new design.
Cons
Sometimes raw materials don't meet quality requirements or are unavailable, which causes headaches and delays
Sometimes I get stuck on narrowing things down the design and it becomes not what I can't do but I am not sure what I want to do
Funding – I still need to be funded, so I still have a FT job to fund my dream job. But dreams don't work unless you do, right?
Owning all of the things is overwhelming when I do have to split my time between my dream job and my FT job and make sure both have quality outcomes for the day. Unfortunately, my FT job takes precedence over my dream job, for now.
Kim Williams
Fashion Designer
I Bambini Clothing
---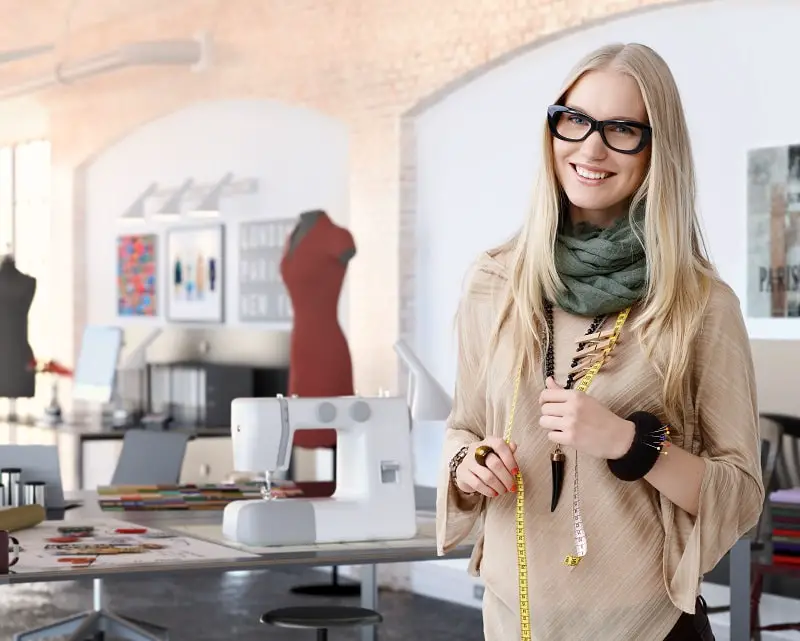 design clothing and accessories. Create original designs or adapt fashion trends.
Education:
Associate's degree
Suitable Personality:


The Artist
---