Day in the life of


Wilderness Backpacking Guide – Steve Silberberg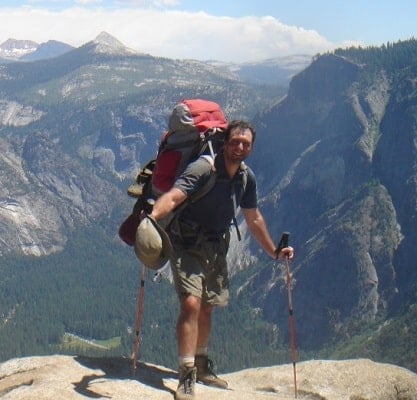 Steve Silberberg
Wilderness Backpacking Guide
Fitpacking
I am a Wilderness Backpacking Guide.
Every day on the trail, I wake up to the sound of birds chirping and spend the day walking under big skies, traversing redolent fields of wildflowers and primeval forests with thundering rivers amongst towering mountains. I live off the grid all day every day when in the field while backpacking amidst some of the finest scenery and wildlife in the country.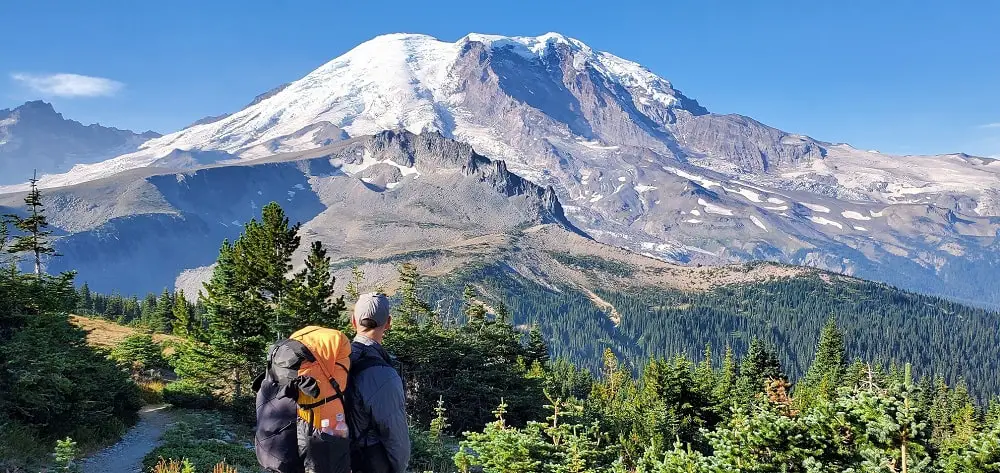 When I'm off the trail, it's about the same as everyone else. I sit at my desk in front of a computer planning trips, corresponding with people, and working on logistics.
On the trail, my responsibilities are to keep the group of hikers safe (most important), happy, and on schedule.
Safety means making sure that backpackers can navigate whatever awaits on the trail, whether it's unexpected snow, drop-offs, inclement weather, or just contusions, falls, rashes and bugs. But these are typically reactive things. It's not what I "do".
On a typical day, I wake up at first light and immediately put on hot water for coffee. I take the food bags out of the trees (food bags are hung in the air to keep them safe from critters) and start getting breakfast ready as people wake up. After breakfast, I break down the kitchen and then my gear and pack it in my backpack for the day. I go over the upcoming route and mileage with group members and then start walking. While hiking we stop about every hour for a break (or if there's an amazing view or landmark).
We stop for lunch and I end up preparing it for group members. Lunch is cold so no stoves are necessary at this time. After lunch, we continue hiking until we reach camp in the evening.
We all set up our tents and I once again begin cooking dinner. I also get water from a nearby water source and put it in a gravity filter bag so that people can fill their vessels with treated water. People are usually pretty tired after a day of backpacking so we mostly just sit around a campfire (in places that allow them) and chat. Before going to bed, the food bags go back up into the trees.
There's really not much to do besides hike, cook, set up, break down but it's important to be flexible should a hiker need their blisters treated (yes, I do this) or if it rains I set up a tarp for us to sit under until the worst of it passes.
Cons
You will not get rich doing this.
Pros
Pretty much everything else.
Steve Silberberg
Wilderness Backpacking Guide
Fitpacking
I am a Travel Advisor specializing in the Hawaiian Islands. My Typical Day My work day varies from day to day! A typical day can be anything from book …
Read More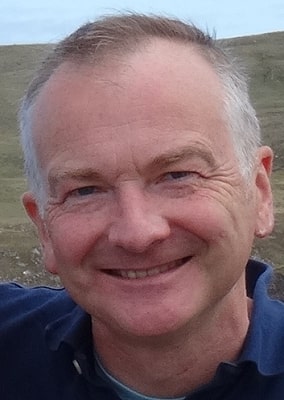 I'm the Owner of Secret Scotland Tours, a small company that specializes in writing travel guides and assisting visitors with planning their tours of …
Read More
An e-bike tour guide company
I am managing a tour guide for an e-bike tour guide company. On top of this, I am also one of our tour guides. My Typical Day We host groups between 4 …
Read More