Day in the life of


Marketing Manager – Janine Hornsby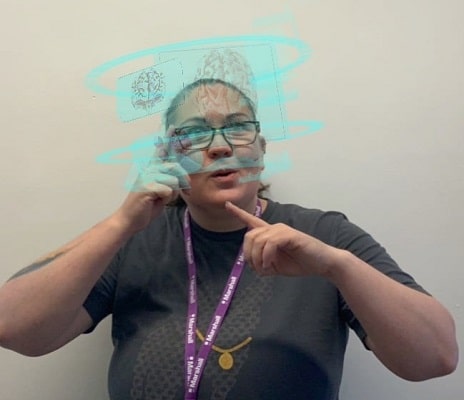 Janine Hornsby
Marshall Centre part of Marshall of Cambridge
I'm the Marketing Manager at Marshall Centre. I think when we think about roles in aerospace we can sometimes forget that it is not just about engineering or technical roles, there are also many different roles available in the business side of things.
My typical day
Marketing is a very varied role and so no two days are the same. I manage the brand and all the social media channels, I maintain the website, I generate written content, video content, and social graphics to promote the aerospace engineering and aircraft maintenance training courses we deliver to people who work across the aerospace industry. There is a lot of research into market trends to ensure that we position ourselves in a way that will give us a competitive advantage. I get involved with event management, networking, and lead generation. I also manage our public relations, so sending out press releases and monitoring what people are saying about us in the press. I am responsible for developing and executing the marketing strategy and collating and analyzing data to determine how successfully it was delivered. We also ensure the customer journey is as great as it can be to ensure they stay loyal.
Pros
The role is varied and you will never get bored. If you work in a small team like I do, the role can be very varied and we get the opportunity to work on many different projects from digital marketing to public relations, events management, market research, data analytics, creative campaign planning, budget management, and external communications. We generate content in various forms like blog posts, video content, website content, virtual reality content, and graphic design for branded documents and social campaigns. So there are plenty of fun projects to keep us busy.
It is a highly creative role. Planning new campaigns is often a very creative process. We spend time designing compelling stories to convey our message and get the reaction that we want from our target audience. We try to tap into trends and issues that are important to our target audience. Our target markets are aviation, engineering, manufacturing, and science, so we are talking to people who are highly technical and we need to be creative in our approach to planning campaigns so that the technical people can relate, but also ensure that the none technical people understand our message.
You get to work with many different people from different parts of the organization. I collaborate with people from just about every department in the business. I collaborate with the Finance team to ensure I manage my budget correctly, the Learning Facilitators share success stories and customer feedback with us to share publicly, I work with the senior leadership team to ensure all our messaging, brand tone and brand voice are consistent across all channels, I work closely with the Learning and Development team to ensure that all our courses are promoted through multiple channels. I also work closely with the people who work in operational roles to ensure that our customer journeys are as great as they can be so we can grow our network, onboard new customers, and keep our current customers loyal.
Marketing is the most central role in any business in my opinion and you get to have a real impact on the way the business is perceived in the market and by the customers
Marketing teams are the heartbeat of any business in my opinion. As a marketing professional, I get to be the face and voice of the brand. I am involved in sharing our successes and ensuring the brand maintains a great reputation with our valuable customers.
Cons
You can end up working long hours especially if you host or attend events. Trade shows and events are great ways to generate leads and develop relationships with prospects and partner networks. However, they are often long days; early morning set ups, the whole day on your feet talking to people followed by networking late into the night. These events can be two days to a full week long and it can be exhausting.
Sometimes managing stakeholder expectations can be tricky to balance especially if they are from different departments and they have similar deadlines. Sometimes, especially if you work in a small team focused on communicating externally, it can be easy to forget to communicate internally what we are doing and why. Different stakeholders in the business will have different opinions on what should and should not be a priority and marketing teams often get pulled in many different directions. So, having a solid strategy in place, communicating this with the team and ensuring you have agreed KPI's in place is vital to help marketing teams stay on track and manage stakeholder expectations. There is no magic wand in marketing, we have to be persistent and consistent, we must constantly analyze what we have done and what the impact was so we can learn and improve. Progress can sometimes be slow and it is important to communicate our activity to the different departments so that they all understand what we are working towards.
There is a fair amount of pressure to not make mistakes. Typos, grammar mistakes, and errors in judgement happen all the time in most job roles. However, when you make a mistake in marketing, it tends to be more public and it can reflect poorly on the brand. Most mistakes can be easily fixed but we must be very careful not to make mistakes that could harm the reputation of the brand and that can be a lot of pressure. As we work in the aviation industry and we know that mistakes can be fatal (not so much in marketing), never the less, we operate within a no-blame culture we are encouraged to admit to our mistakes and learn from them.
Advice to aspiring marketing managers
I took the scenic route into marketing. I started my career as a performing arts and science teacher. After 12 years, I decided to leave teaching and explore a career in the private sector. I wasn't sure what I wanted to do next but I've always loved creative writing so I completed a Master's degree in Literature and secured an entry-level role at a lead generation agency. This was my first marketing role and I did not have a marketing specific qualification. The role was very repetitive and not varied enough for me, so I didn't find it challenging, but it was a good stepping stone into the world of marketing. I knew I wanted to fast-track my career but didn't just want to do a marketing qualification on its own, so I completed an executive MBA (which included marketing, project management, strategy, finance, operations, etc). This was the best route for me because I lacked experience in the business world and it gave me a real 360 degree overview on how organizations operate. I leaped into a marketing management role at an international publishing company in 2018 but was made redundant in 2020 during the first lockdown. This was a blessing in disguise because, soon after, I was offered the role I am in now and I work in the best team at one of the largest companies in the UK. Although Marshall is known for its work in aerospace and automobiles, it is not a name that many organizations associate with apprenticeships, aircraft maintenance training, leadership development qualifications, and short courses. That is because we received Main Provider status in February 2020 and have only just started delivering our world-class training outside of the Marshall Group for the first time in our 100 year history of delivering apprenticeships. It was an exciting time to join the business as we are building our brand and reputation as a training center from scratch.
More traditional routes into marketing would be to do a marketing qualification and this can be done while you are working either as an apprenticeship (although most apprenticeships for marketing are limited to digital marketing) or through self-guided study through CIM (Chartered Institute of Marketing). If you do choose the apprenticeship route, make sure you are working for a large enough organization so that you get the time and support and meaningful projects you need to complete it successfully. Although digital marketing is all the rage, it is important to have a solid understanding of traditional marketing principles as well. It is not 100% necessary to have a marketing qualification to secure your first marketing job, but it does help you stand out from the crowd when it comes to job hunting. I would suggest finding a good mentor when you first start as there is so much to consider and learn from someone else's lived experience that won't be in any textbook or business case.
If you are unsure if marketing is the right path to take, then get in touch with a few local businesses and ask if you can do a week of unpaid work experience and do this at a few different businesses and every organization approaches marketing slightly differently.
The types of people who tend to enjoy the buzz of marketing will be extroverts, people who are not afraid to speak up, creatives with a good eye for detail, and the ability to admit when something has not worked as well as they hoped. Markets evolve quickly, so good marketing people enjoy learning, analyzing data to make sound judgement calls, and welcome change because that means progress and growth.
Janine Hornsby
Marshall Centre part of Marshall of Cambridge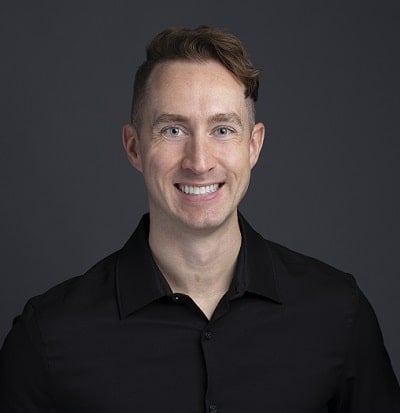 My days usually involve some combination of the following: Discovery calls with clients who own fitness businesses (e.g., gyms, supplement stores, web …
Read More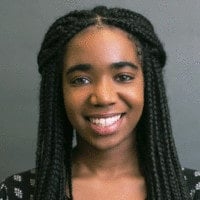 Posh Virtual Receptionists
My name is Janae Robinson and I work for Posh Virtual Receptionists, I began as a virtual receptionist and am now the PR Specialist. Posh is a telecom …
Read More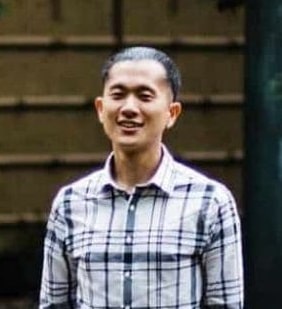 The job of a Search Marketing Strategist requires constant research and provides an opportunity to be a constant problem solver. For me, I start my da …
Read More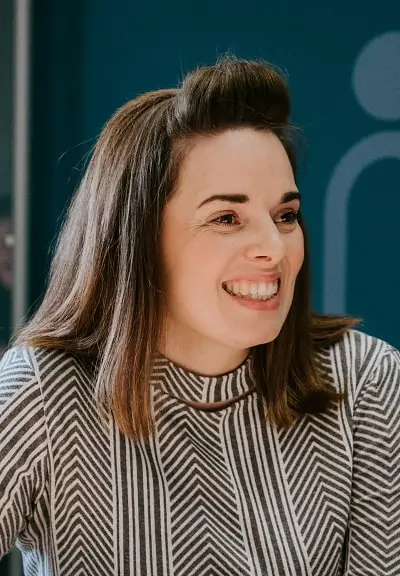 There isn't really such a thing as a typical day for me as each day/week has its own projects and activities to do. I always start the day in my inbox …
Read More
---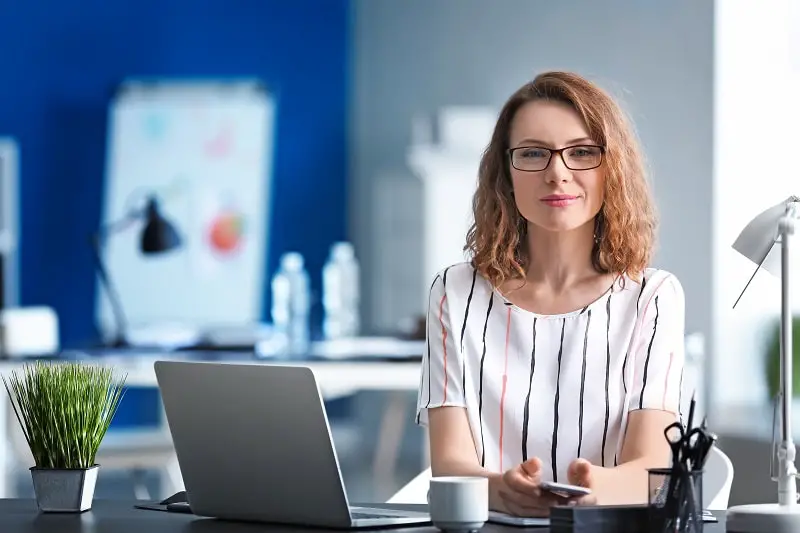 plan, direct, or coordinate marketing policies and programs, such as determining the demand for products and services offered by a firm and its competitors, and identify potential customers. Develop pricing strategies with the goal of maximizing the firm's profits or share of the market while ensuring the firm's customers are satisfied. Oversee product development or monitor trends that indicate the need for new products and services.
Education:
Bachelor's degree
Suitable Personality:



The Leader
---