Day in the life of


Lawyer – Roberto L. Seda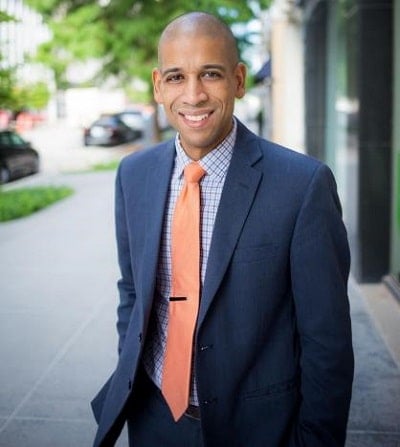 Roberto L. Seda
Lawyer
Seda Law Firm PLLC
I LOVE IT!
I never thought I would be an attorney. Honestly, I never thought that I was capable of it. English is technically my second language so reading comprehension was difficult to me. I looked at attorneys as having to do A LOT of reading. I also was afraid to get up in front of people. So, since I was good at math and science, I went into engineering.
I was hired by General Motors for three summer internships and accepted a job as a floor line supervisor. The next eight years were spent in management either in direct supervision or quality control working for the General Motors assembly plant in Oklahoma City, Oklahoma and then Spirit Aerosystems in Tulsa, Oklahoma. However, that was a difficult life. Hours were long at the plant. It was hard to get away for the plant for any appointments during the day.
I didn't really get to spend much time with my older two boys. But, I am sure I could have tried harder. My wife told me a story that one Sunday morning our oldest came into the room and laughed. When she questioned him as to why he was laughing, he responded "daddy is in your bed." You see…when he went to sleep, I was awake. When he woke up, I was at work. She told me this story and let me know that there would be a day that they would start to notice how much I was gone. It was at that time that I made the decision that something needed to be done.
My father-in-law is an attorney. Over the years, I got to see how he was able to reschedule to make himself available when needed…that's what I wanted. So, I hesitantly started working on my career change. In 2009, I started law school. From 2009-2012, I went to school and didn't get to see my family much. I was purposeful in selecting a school that was close to family. I figured I'd need there help so that my first in-courtroom experience was not my personal divorce. From 2012 and 2013, I worked a lot as an attorney. My kids were still young enough that I felt I needed to get as much experience as possible as an oil and gas title attorney.
From 2014 through present, I changed my mindset to try to put family first. I credit that to my wife. She "stayed" at home with our boys until our youngest son could attend preschool. In 2015, she went into real estate. Her career has boomed over this time. She's a very successful real estate agent in the Oklahoma City area. Yet, she taught me that family is first. Since 2014, I try to be at all the school events for my kids. We've attended school performances, award assemblies, etc. Now, our oldest loves marching band. We support him by attending all local band football games. Saturdays in the Fall are reserved for marching band concerts even if halfway across the state. We have robot competitions. We have church and church camps. We love to travel the world. We have so much flexibility and are blessed.
From 2014-2019, I was given a lot of leeway at work because of hard work. I billed A TON of hours in 2012 and 2013. As the years progressed, my billable hours went down because (1) I tried to prioritize family and (2) I was made Senior Attorney and eventually Partner over our oil and gas practice at my firm. While work was demanding, it was satisfying. But, I put it on myself to be "on call" at all times. My attorneys should have access to me to ask questions no matter the time of day. In the Spring of 2019, I left my firm as a partner to start my own practice.
WHAT THE HECK?! That's what my wife said when I told her that I was leaving the firm. She didn't speak to me the night I officially left the firm (a Tuesday). By Thursday, she realized that since I was at home that I could take the kids to all their appointments. Awesome! Starting your own law firm is a scary thing. There have been highs and lows. The oil and gas industry has been in a slump for a couple of years and I believe it started in early 2019. Lovely. 🙁
Being a business owner now, networking was at the top of my priority list. I continue to network to professionals in the oil and gas industry. But, in 2020, something happened…COVID. It was during that time that I had to reconsider my long-term plan. In the end, I chose to pivot and practice more in the areas of probate and real estate. I'm fortunate. I know of many professionals that have lost their job because of the oil and gas downturn combined with COVID. I have a degree that allows me to work in so many areas. I have a career that as a solo attorney I started in my house and then got an office. What a blessing!
I have a career that lets me help people. It's true that it's not work if you love what you're doing. My goal is to help people whether corporate or personal. I realize that attorneys are expensive. So, I give back by volunteering time with an organization called Trinity Legal here in Oklahoma City. Most of those cases are family and criminal cases. Those are tough. They are draining. There is a reason I don't practice those in those areas.
I think that if you are an attorney working with a law firm that the hours can be demanding and family time may have to be sacrificed quite often. But, there is job security. If you are a solo attorney or own the firm, then there is a ton of flexibility but it comes with the obstacles that any small business encounters in generating business and trying to run a business.
So, why do I love my "job"? I work hard to help my clients which is ultimately was bring me satisfaction in what I do. But, I get to prioritize family first. Are there times where I need to work and can't play a game? Sure. There is always room for improvement. But, I am very purposeful in trying to be active in my kids' lives.
Roberto L. Seda with Seda Law Firm PLLC is an experienced attorney concentrating in the areas of oil and gas, probates, estate planning and real property matters. Roberto is also the chairperson of the Oklahoma Title Examination Standards and an active member the Oklahoma City Association of Petroleum Landmen in addition to serving as a volunteer attorney with Trinity Legal in Oklahoma City. He is licensed to practice in Oklahoma, Texas as well as the United States Patent and Trademark Office.
Roberto L. Seda
Lawyer
Seda Law Firm PLLC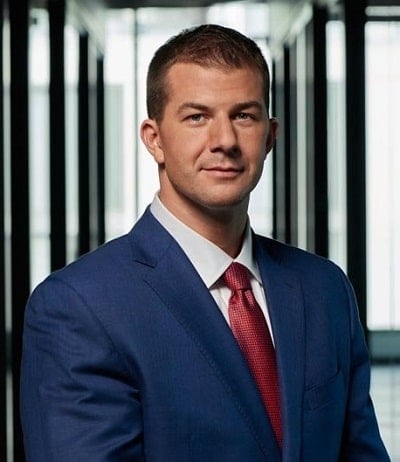 My Typical Day Unlike a lot of sectors of law, such as estate planning, real estate, business, or construction, criminal defense lawyers start each da …
Read More
I was a court reporter for several years largely covering murder trials for major news organizations. It is a great job – interesting with lots of var …
Read More
Paralegals and legal assistants are an integral part of the legal system. These professionals support lawyers, law firms, agencies, and corporate enti …
Read More
---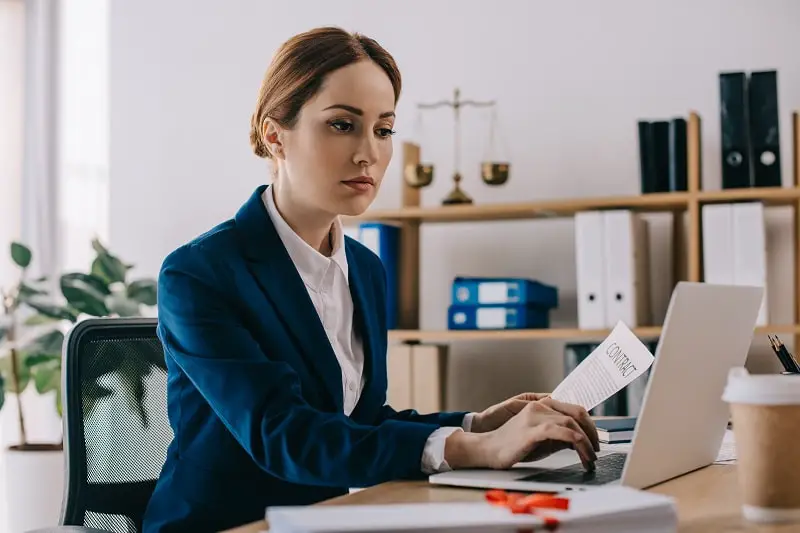 represent clients in criminal and civil litigation and other legal proceedings, draw up legal documents, or manage or advise clients on legal transactions. May specialize in a single area or may practice broadly in many areas of law.
Education:
Juris Doctor (J.D.) degree
Suitable Personality:



The Leader
---