Day in the life of


Insurance Broker – Kristopher Marsh
A typical day as an insurance broker is an exciting one. You are probably serving a book of clients, which means consulting a range of businesses on their risks. You will speak with the CEO or CFO and understand their business, and identify any risks that exist, and offer insurance solutions for those. Once you and your client have determined what insurance are required, a broker will canvass the market of insurers to locate the required coverage at a competitive price. The insurance marketplace is a little bit like a county fair where there is a range of stalls offering different products and services. Insurers will have a specific underwriting appetite for certain types of risks, and it's a broker's job to align their client's placement with the right insurer. Lots of time on the phone, lots of reviewing terms, and negotiating around key sticking points.
Pros
Exciting learning about many businesses and industries. As a broker, you are responsible for providing insurance advice to your client. To do this, you need to understand the risks faced by their business, and therefore, understand the business itself. You will spend much of your time speaking to your client, often a CEO or CFO, and you may visit the site of their operations in order to better understand the risk. As a broker, it will be you who ultimately needs to find an insurer willing to insure such a business, and any underwriter will rely on your presentation of its activities in their consideration of whether to insure it or not.
Pays well after a few years. The starting salary for an entry-level insurance broking job is typically low, when compared to typical graduate positions, however, after a few years of experience, the relative pay scale increases rather sharply. Most of the training is on the job, so the first few years will involve understanding different products, systems, and terminology. Once this learning curve is completed, there will be strong demand for your qualified and experienced labor.
Global prospects. Insurance is purchased by organizations all around the world. The great thing is that it is an industry that shares a common language for the most part. If you are interested in traveling and working overseas, insurance is a great way to do so. There are also many multinational organizations that operate across jurisdictions, which can provide opportunities for international secondment or career advancement.
Cons
Large organizations may still rely on old technology. Many large organizations are of a certain size and age that they rely on legacy systems from the 1990s and 2000s. This means that depending on the organization you work for, you may not have the same streamlined technology experience that you have with consumer-level software. That said, many brokers are beginning to increase their adoption of newer systems, and especially online platforms. This is occurring as firms look for ways to reduce their costs, increase their efficiency, and improve the experience of their customers.
Can be competitive. Insurance broking can be a competitive industry, and it is largely driven by relationships. Relationships take time to develop, so it's likely that for the first few years of your career, you will work on servicing existing accounts with an established relationship. However, over time, you will establish your own relationships, both with clients and underwriters, leading to new opportunities. The road there will be challenging, but it will also be exciting.
Incentive structures may not always align with a client's best interests. Insurance broking in various jurisdictions is undergoing a moderate degree of scrutiny over their incentive structures, and how this aligns with their role as a fiduciary of their client. Many brokers are paid by a combination of commission on the premium paid, as well as an administration fee. The issue with this model is that the more the client pays, the more the broker makes, creating a disincentive, at least in theory, not to obtain the best terms for their client. Some brokers have moved toward a fee for service model, but this is mostly among firms with large corporate clients.
Advice for aspiring insurance brokers
Insurance broking is a perfect environment for a generalist education, but it also allows for specialization. Some brokers know a little about a lot, while others know a lot about a little. It is an industry that values trust and competence above all else, which means you don't necessarily need a university education to participate; many of the best brokers never went to university. However, university education and prior professional experience can provide an edge with respect to specialist insurance coverages. For example, if you are an engineer, you may be somewhat better equipped to service the insurance requirements of engineering companies and civil contractors than others. This is just one example, the possibilities are endless. The short answer for the link between education and insurance is; study what you enjoy and when you're ready, get an entry-level job and take it from there!
Willamette Life Insurance
My name is Jake, and I own a life insurance agency. My typical day I am at my computer for most of the day because my sales strategy is entirely over …
Read More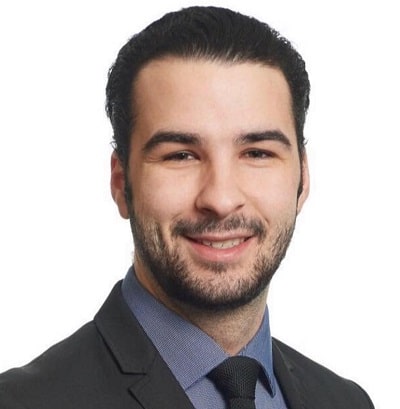 I'm a Commercial Lines Underwriter for TruStar, a speciality managing general agent (MGA). This means I work on behalf of an insurance company and we …
Read More