Day in the life of


Chef – Devan Cameron
I'm a Chef with over 15 years of experience in the hospitality industry in Canada, France, Italy, and the Netherlands.
Working in the hospitality industry is hot, stressful and incredibly fast passed. If you find the right restaurant, you can find yourself working with some extremely passionate people. This is my own experience of working in restaurants in Paris.
A normal day starts somewhere in the morning, maybe 9 am or 10 am. You grab a coffee, maybe a banana, and get to work putting away the deliveries with the rest of the team. You have a quick meeting with the team to discuss menu changes, ideas, or any private events that need to be noted for the week.
You prep the menu and continue to drink lots of coffee until about 4:30 pm when everyone sits down for a staff meal. It's the only break of the day and sometimes you will be so busy you may not even have time for this.
Next up, another quick meeting with the team and the Chef to check that everything is prepared properly and that everyone is going to survive the dinner rush.
We drink our last coffee of the day as it's time for dinner service. We prepare for war.
This face-paced, high-intensity dinner service can go well, or it can go terrible. When it goes terrible we can expect a lot of screaming and yelling from the Chef.
After the last ticket comes through, around 11 pm, it's time to clean. The ovens, grills, stovetops, prep area, and everything else in the kitchen are scrubbed and polished until it looks brand new again.
You plan out what ingredients you need for the next day and call the orders in. Around midnight or later you drink a beer or a glass of wine and finally get a chance to sit down and rest your legs. After a quick chat with some colleagues, you go home and prepare for another day.
Pros:
You get to cook for a living
You can work almost anywhere in the world
You learn discipline and hard work
You learn how to stay calm under intense pressure
You can work with some very passionate people who love what they do
You get to taste some of the best ingredients in the world
Cons:
You usually have to work weekends, holidays and don't get much time off
The days are long – normally 12-16 hours
Not everyone can handle the stress, and that can wear you down physically and mentally over time
It will be difficult to find time for hobbies, social life, or friends and family
You will have to clean A LOT
Lots of jobs can be incredibly monotonous and boring
Devan Cameron
Braised & Deglazed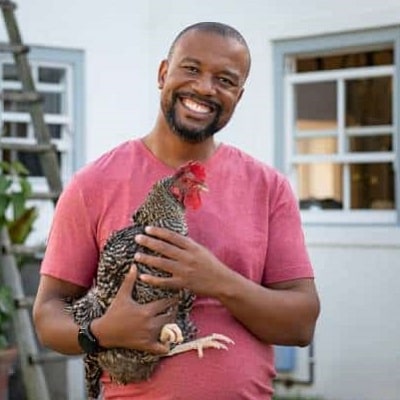 Being a barista got me through college and grad school. In fact, now that I think about it, this must be a family tradition. My sister was the best ba …
Read More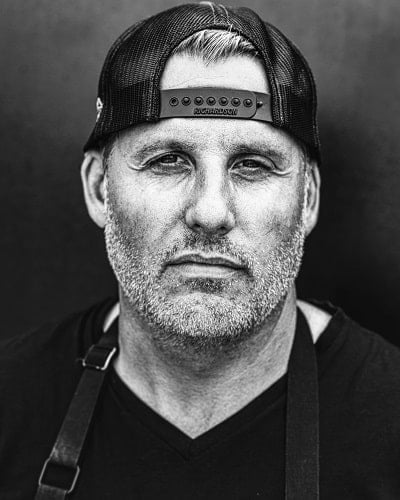 Lillie's Q, a Southern BBQ restaurant company
I'm the Founder and Chef of Lillie's Q, a Southern BBQ restaurant company and CPG brand. My typical day Each day is a little different but basically s …
Read More
---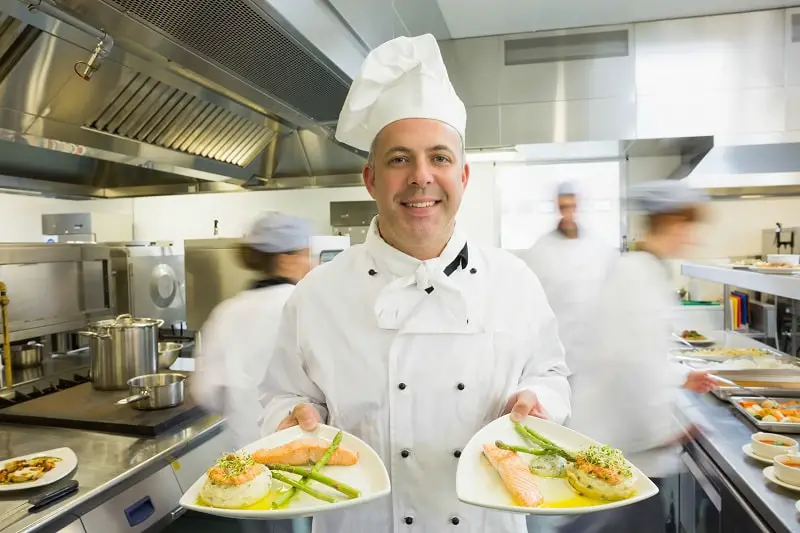 direct and may participate in the preparation, seasoning, and cooking of salads, soups, fish, meats, vegetables, desserts, or other foods. May plan and price menu items, order supplies, and keep records and accounts.
Education:
Associate's degree
Suitable Personality:



The Entrepreneur
---