Day in the life of


Cafe Owner – Natasha Tatton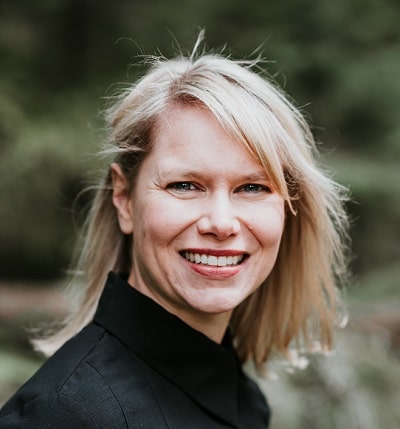 Natasha Tatton
Cafe Owner
BReD
I am the co-owner and operator of a sourdough bakery cafe called BReD in Whistler, BC, Canada. My husband is a professional chef turned baker and I have trained at the Vancouver Barista Academy and run the front-of-house. I am the bakery manager/head barista in our bakery cafe.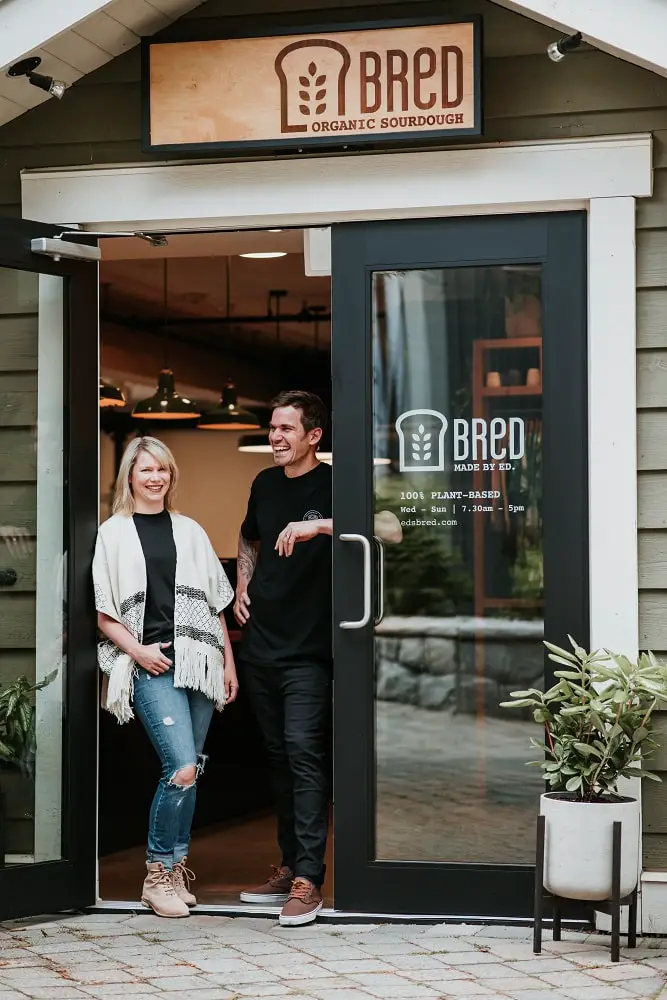 What does your typical day at work look like?
We have an early start. The first task is to dial in the espresso which involves tasting coffee and figuring out if we need to adjust time, temperature or grind size.
A specialty coffee shop will waste coffee beans by dumping shots after cleaning chemicals have been put through the machine, and also when they are calibrating the espresso to make sure it is extracted to optimum flavour: not too sour, not too bitter but hitting the sweet spot.
During the day, tickets build up, the morning is when most people drink coffee. You have to be able to make a latte in about a minute.
There's lots of cleaning involved. Coffee grinds can get everywhere. Also, presentation is really important in terms of what the coffee looks like and what the coffee station looks like.
What tasks take up most of your time?
Mochas take up the most time as they have a chocolate and coffee component, and people often want whipped cream on top. Then you finish with some chocolate sprinkles and maybe even marshmallows!
At the end of the day, we spend a good half an hour cleaning the espresso machine which involves unscrewing filters and using different chemicals on different parts, such as the steam wand and the portafilters.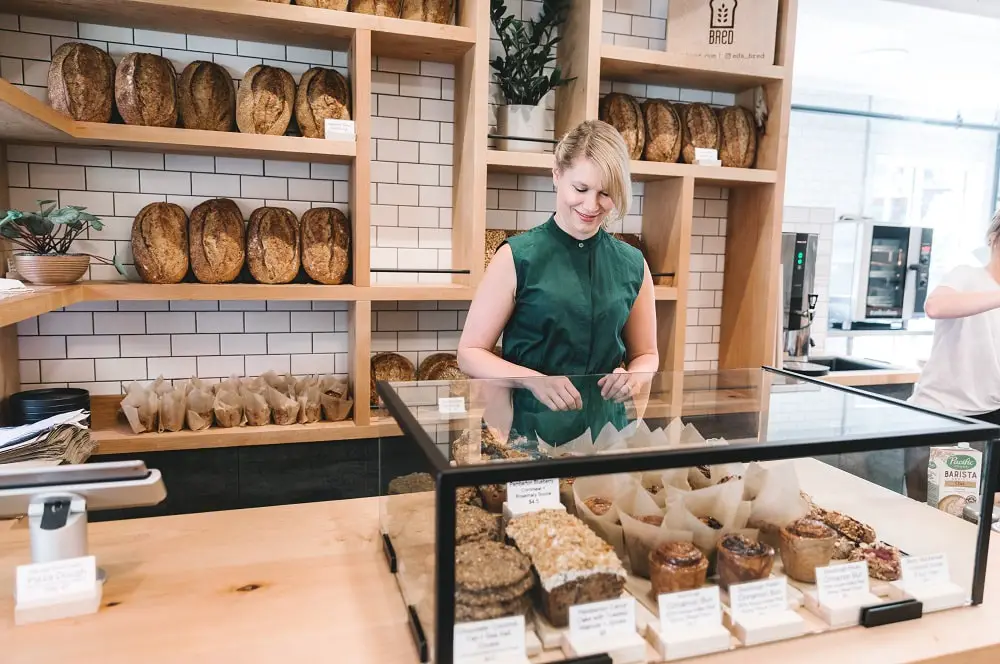 Pros
The advantages of the job all that it's very sociable, you get to know your community and feel like an integral part of it. You see the same faces every day and your customers become like your friends.
You also get to drink coffee and be creative with new drinks. It can be quite meditational when you get into your glow, and time goes fast when you're busy.
The hours suit a normal lifestyle in that you finish up in the afternoon and have evenings off. You might not get Saturday off though. Saturdays can be quite busy depending on where the coffee shop is.
Cons
The disadvantage is that some people need a coffee fix very quickly and aren't patient enough to wait for it, and you might have a big order ahead of them in which you have to make five or six drinks.
It's difficult to make a lot of money as a barista as the profit margin on specialty coffee is not that great. You generally rely on tips to bulk up your salary. If you don't like coffee, you tend to make pretty bad quality coffee and it is not a good job for somebody that doesn't drink coffee.
Also, because you are working with a few different machines, like the grinder, a water boiler, a picture inside, of course, the espresso machine and a fridge, these can break down. Whenever one component is broken, it makes your day really hard.
People can be very picky with how they like their coffee and there are also different interpretations of some drinks, such as what a Cortada is or a macchiato. It's always good to check with the customer how much milk they are expecting to go with the espresso so you can give them what they want.
Natasha Tatton
Cafe Owner
BReD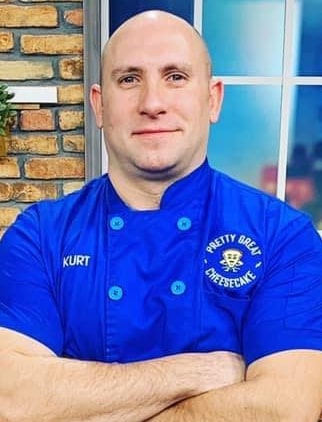 I'm the Founder & Owner of Pretty Great Cheesecake, aka Cheesecake Baker Extraordinaire. My typical day There isn't a day that is the same as the …
Read More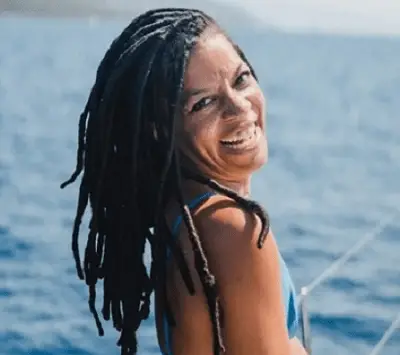 The Yacht Week and The Bucketlust
I worked as a hostess for sailing charters for The Yacht Week and The Bucketlust. My key responsibility as a host is to ensure my guests have the best …
Read More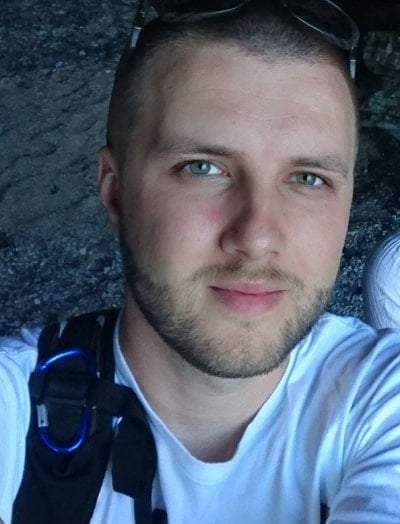 I had worked as a server in Holiday Inn during the summer while I was a student. My position was food server but we served cold and hot beverages as w …
Read More
---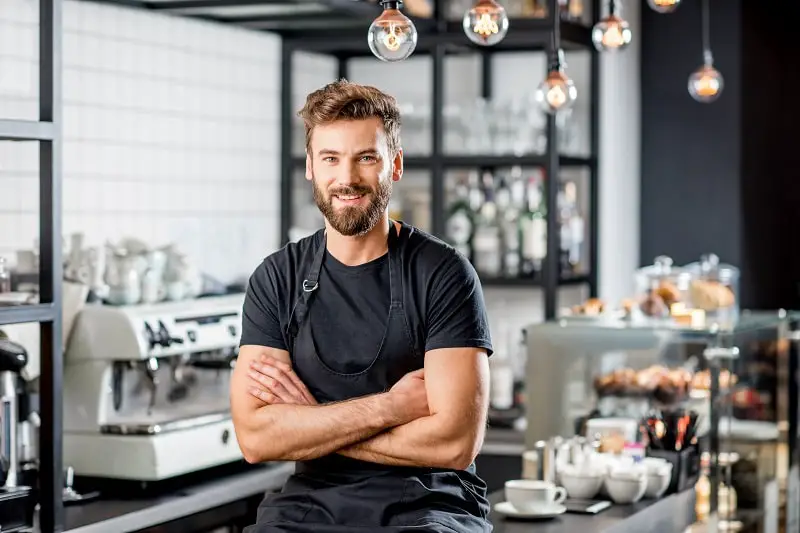 prepare or serve specialty coffee or other beverages. Serve food such as baked goods or sandwiches to patrons.
Education:
No degree required
Suitable Personality:



The Builder
---