Day in the life of


Business Development Manager – Charlie Obien
Charlie Obien
Business Development Manager
My FoneTel
My name is Charlie, and I have been working in the telecommunications industry for the past 15 years. I've worked for Telstra for about 13 of those years and My FoneTel the last couple of years. I started as your usual cold caller selling phone services, and now I mainly manage medium-sized businesses here in Australia. I look after their day-to-day telecommunication services.
A typical day in my role as a business development manager in the telecommunications industry is meeting different clients, usually around 3-5 meetings per day. During those meetings, we discuss new technology and how we can help them streamline their telecommunication infrastructure, usually by implementing a new system or a new technology.
My day starts at around 8:30 am with a morning meeting with our telecallers and support team. This is where I catch up on what I'm planning to do within the next week or so.
The meeting with a telecaller is usually about the type of business we would like to target, what area, what industry and how we will be approaching these types of businesses. Do we send a cold email? Do we cold call? Or both. I usually work hand-in-hand with my telecaller because she organizes all of my meetings with potential clients. The session usually lasts for about 30 minutes.
The 2nd meeting is with my support team. They receive all the tickets of my existing clients—issues with the phone, slow internet, phone system upgrades, etc. The support team usually takes care of everything, such as organizing a tech to fix the issues and speak to the managers and clients. Still, I'd like to stay on top of the issues my clients are facing so I can use them as a discussion point or an opportunity to offer a solution. Because we mainly focus on solution-based selling, it's essential to understand the issues they face in the day-to-day operations of their business.
My 1st client meeting usually starts at around 10 am.
My meeting is usually categorized into two different types of meetings (qualifications and sales presentation).
Qualification is the first or second meeting with a potential client: This is where we talk about their business, understand how they operate, the challenges they are facing, and what they would like to achieve. Based on the qualification meeting, I will start coming up with solutions and strategies to help them achieve their goal. The qualification meeting usually lasts for about 1 hour but I've been on longer meetings. Longest I've had was 3 hours! Before we end the meeting, we usually organize a second meeting to present the solution.
Sales Presentation: The sales presentation is usually the 2nd or 3rd meeting with a potential client where we present the solution that I think will help them achieve their goal.
This is usually done with a slide presentation to help them understand the benefits of the setup. This is also the part where we discuss the cost of the solution, the timeline, and how the new system's rollout affects daily business operations.
50% will go ahead, 30% will think about it, and 20% will say it's too expensive (most solutions that I sell range from $10,000 up to $250,000). The biggest sale I've made was the $250,000 sale where we did a full rollout of a new phone system around 200+ handsets, phone tracking, four different NBN connections, etc. on a hospital.
I usually do three meetings per day with potential clients.
My role as a BDM with Telstra and My FoneTel is to just sell and meet potential clients. Everything else, such as handling issues, follow-up, and so on, is handled by a different team.
But being a BDM, I'm the first point of contact for all my clients. So it's important that we set the right expectation that if you call me, I can't fix your problem for you, but I can guide you on what to do or pass you to the right team.
Another part of my responsibility is for clients to maintain a certain monthly spending level or increase their monthly spending.
Let's say a company that I'm managing is spending around $3,000 per month with us. I will try to maintain by either upgrading the handsets or replacing the system or increasing that by offering a new solution.
Most of my the time my role is about building and maintaining the relationship with existing or new clients. Let them know that someone is looking after their system, and they don't need to speak to someone overseas to fix their issues.
I guess that's why most businesses that I dealt with personally are happy to pay the premium price that I charge.
Pros
The biggest pro of being in the telecommunications industry is you get to try all the newest devices, whether it's the latest iPhone or Samsung phone or the latest desk phone. Being in the business development role also gives me a decent paycheck usually based on maintaining or increasing a certain level of monthly spend of medium to large-sized businesses.
Cons
It's almost a 24/7 job. Telecommunication is one of those parts of a business where it needs to work every minute of the day or else they are losing business. So when the phone lines of a company with 40+ staff go down, You will be getting a phone call from the management team to sort out the issue.
Charlie Obien
Business Development Manager
My FoneTel
My Typical Day My typical day consists of the following: Checking my calendar and emails Checking my online paid marketing campaigns Checking listings …
Read More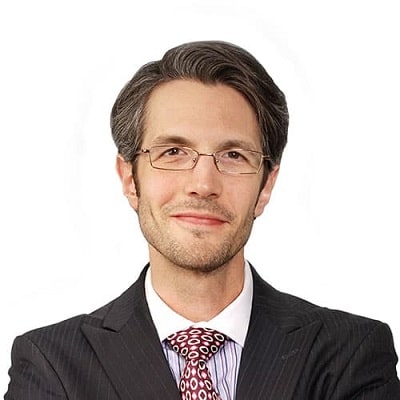 I'm a Real Estate Agent with The Vantage Point Team at Berkshire Hathaway HomeServices in Lexington, MA, a suburb of Boston. I have over 15 years of e …
Read More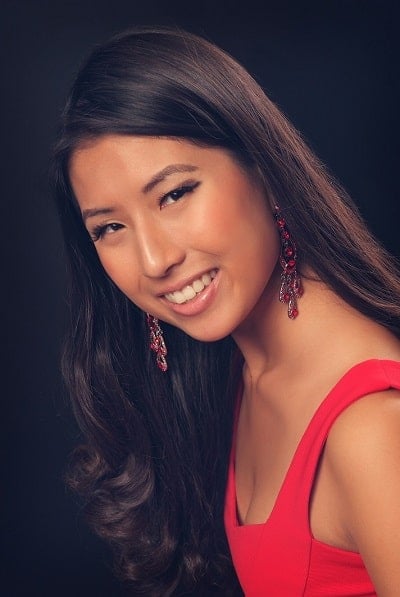 I was a product promoter/demonstrator for Nissan during auto shows, Ferrari during Ferrari One Challenge, in-store wine/spirits demos, and misc. depar …
Read More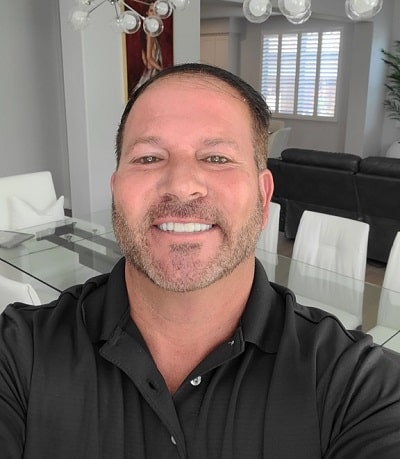 I go out in the field into communities, prospecting for potential solar clients, looking at opportunities to save homeowners money based on their curr …
Read More