Day in the life of


Real Estate Agent – Jonathan de Araujo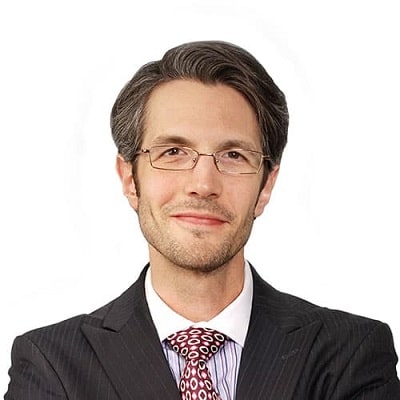 Jonathan de Araujo
Real Estate Agent
The Vantage Point Team
I'm a Real Estate Agent with The Vantage Point Team at Berkshire Hathaway HomeServices in Lexington, MA, a suburb of Boston. I have over 15 years of experience in Real Estate as both an agent and investor.
My typical day involves waking up, going into my home office and responding to emails, researching homes that are new to the market, contacting agents to follow up on new properties and schedule showings, and then heading out to show homes. There are also days that I spend a great deal of time working on marketing campaigns, both through direct mail and online. Marketing is the absolute key to success in this business. I've seen many terrible agents succeed thanks to great marketing and fantastic agents fail because they weren't able to market themselves well.
Here are more details about what my work is like as a real estate agent:
Customer guidance: When a prospective home-buyer is searching for a home, it's my job to educate them on how the process works, where the pitfalls exist, and what the associated laws and disclosures mean for them. I explain the national lead paint law requiring all owners of homes built prior to 1978 to disclose, in writing, their knowledge or lack thereof regarding the presence of lead-based paint in their home. I explain the importance of a seller's statement of property condition (seller's disclosure) and review them thoroughly with the client. I help them understand the role that their mortgage and mortgage terms play in the process. I help them understand the competitive landscape of the real estate market as a whole so they go into the process with realistic expectations. I review the offer paperwork with them so they understand what they're signing and what it means for them. I also talk to them about how the offer will be reviewed by the seller and what they could add to their offer to make it more appealing to the seller. We talk about the importance of home inspections and how, in a competitive market, it may be necessary to get the home inspected prior to making an offer, in order to make the most competitive offer possible.
In-person home showings: Next, it's time to get out in the field and look at some homes. For me, this is an education process where I'm trying to learn what the buyers want, what they like, and what they don't. This way, in the future, I'll be able to identify properties that will be a good fit for them without even seeing the property in person. This makes the process much more efficient for all parties involved. When we're viewing a home in person, I'm using my experience to identify both flaws in the property and key features that might make it a good fit for the buyers. It's important to understand the buyer. If they're a bit on the optimistic side, it helps to focus on more of the flaws that they might have missed, if they're a pessimist, then focusing on some of the positives they may have overlooked can be a big help. Ultimately, I'm an advisor, using my experience with hundreds of home sales, to help them make an educated choice.
Offer negotiation: When it's time for my client to make an offer, I'm their advocate. It's my job to both make sure that their offer is viewed in the most positive light possible, but also to make sure that someone is looking out for their interest. It's not just about getting their offer accepted. It's important to make sure they have as many protections as possible throughout the process. Part of that is advising them to choose a good attorney for the negotiation of their purchase and sale agreement. Negotiating with other Real Estate agents can be a challenge. This business attracts all types, I've met some of the best, most honest people in this business, and many not so honest. It's important to be able to navigate the many personalities and egos in the business. If you're not a "people person" this is probably not a great business for you.
Seller representation: When representing a seller, many of the same principles, as representing a buyer, apply, but your relationship to the house changes. It's no longer about finding the flaws and potential pitfalls of the property, it's all about presenting the property in the most positive light possible while still being mindful to disclose the known defects in the property. Many agents will do their darndest to cover up any flaws or defects they know about, but experienced agents will tell you to "disclose, disclose, disclose". Always let the buyer know what defects the property has in the beginning. This is for several reasons. First, they will likely discover the defect later, through the home inspection, and then seek to discount the price further. Also, if it comes to light in the future that the seller, or their agent, knew of a material defect with the property and deliberately did not disclose it, they could be in legal "hot water". Disclosing upfront avoids this. Always follow your client's guidance, but it's unethical to hide known defects from buyers.
Staging: Many agents don't feel like it's their responsibility to stage a home with modern furniture. I, for one, feel that when a seller hires me, they are hiring me for all aspects of a home's marketing presentation. It's the homeowner's responsibility to update and maintain their property, but it's my responsibility to present it in the most positive light. To that end, I own staging furniture which I will move into a home to make it look more modern and appealing. This involves hiring movers, moving the furniture out of storage, setting the house up, etc. It also involves packing everything up and getting it moved back to storage when the process is complete.
Marketing materials: Putting together proper marketing materials, like great photos, and floor plans is an essential part of presenting a home in the best possible light. Many agents hire professional photographers. I have a background in photography, so it's actually one of the tasks I tackle myself when I list a home for sale.
Running open houses: In our market, open houses are a key piece of the marketing puzzle. Many buyers prefer to see a home themselves before bringing an agent into the process. It's important to schedule conveniently timed open houses, on the weekends, to make it as accessible as possible for as many buyers as possible. It's also a great thing for buyers to see lots of other buyers interested in the home. This builds a sense of competition FOM (Fear of Missing Out). Done properly this can potentially cause a bidding war and benefit your seller client significantly.
Marketing your business: While representing buyers and sellers is the core of the business, there would be no buyers or sellers to represent without properly marketing your business. There are thousands of ways to do it, but at the end of the day, the question to ask yourself is, how am I going to let people know that they can choose me to help sell their home today? You might choose online ads or social media posting. Maybe direct mailing or direct personal outreach is more your style. You might even delve into SEO and building a better online reputation. No matter how you do it, it's essential that you market consistently to new buyers and seller clients as well as former clients who are more likely to refer you to their friends. For me, I employ direct mail, SEO, online ads, and marketing to past clients to grow my business. It's important to allot time each week to these tasks, but if done well, your real estate business will grow each year and you'll create a great career for yourself.
Pros
As an independent contractor, you get to be your own boss and make your own hours. You can make a very significant income if you're good at the job. This job can help you learn and grow into other businesses like real estate investing, or home building. Knowing of new properties coming on the market can help you get a leg up on your competition.
Cons
You often have to drop everything to show a buyer a new home. When you first start out in the business you might go a few years without making a very good income. It's really hard to get started and get your name out there. There's also a lot of evening and weekend work which can be a big downside for some people. The business cut-throat. Don't expect to make friends.
Overall, Real Estate has opened up a lot of doors for me and I'm so happy I decided to take the leap into the business almost 2 decades ago.
Jonathan de Araujo
Real Estate Agent
The Vantage Point Team
My Typical Day My typical day consists of the following: Checking my calendar and emails Checking my online paid marketing campaigns Checking listings …
Read More
The best part about being a real estate agent is that it's the antithesis of a regular 9 – 5 office job. By this, I mean every day is truly different. …
Read More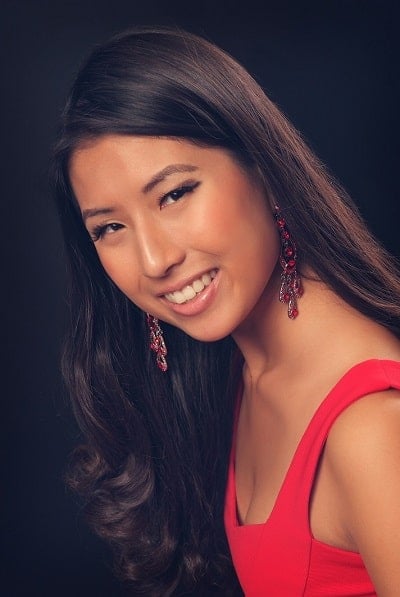 I was a product promoter/demonstrator for Nissan during auto shows, Ferrari during Ferrari One Challenge, in-store wine/spirits demos, and misc. depar …
Read More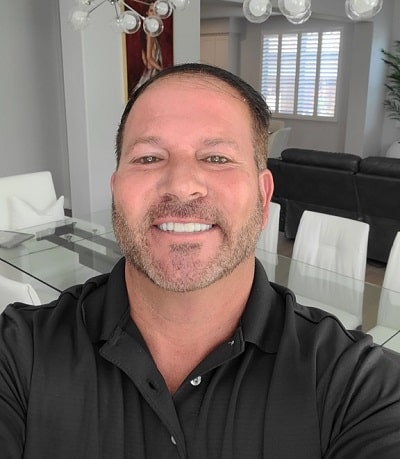 I go out in the field into communities, prospecting for potential solar clients, looking at opportunities to save homeowners money based on their curr …
Read More
---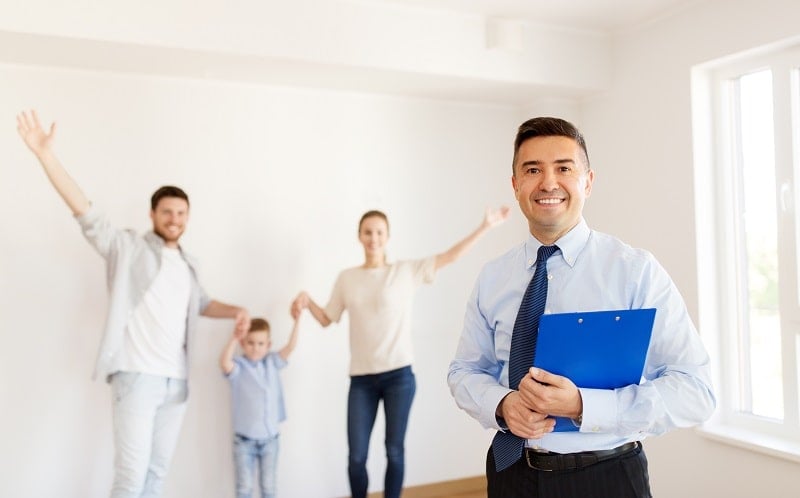 rent, buy, or sell property for clients. Perform duties such as study property listings, interview prospective clients, accompany clients to property site, discuss conditions of sale, and draw up real estate contracts. Includes agents who represent buyer.
Education:
No degree required
Suitable Personality:



The Leader
---