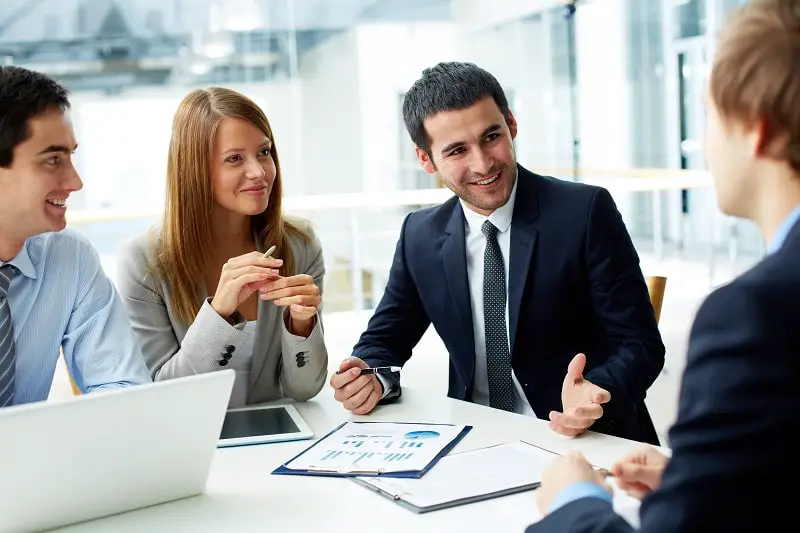 Training Specialists
Training Specialists design or conduct work-related training and development programs to improve individual skills or organizational performance. May analyze organizational training needs or evaluate training effectiveness.
Education
Bachelor's degree
---
---
---
---
Training and Development Specialists design and conduct training and development programs to improve individual and organizational performance. May analyze training needs.
Assess training needs through surveys, interviews with employees, focus groups, or consultation with managers, instructors, or customer representatives.
Design, plan, organize, or direct orientation and training programs for employees or customers.
Offer specific training programs to help workers maintain or improve job skills.
Present information using a variety of instructional techniques or formats, such as role playing, simulations, team exercises, group discussions, videos, or lectures.
---
Average salary
$65120 per year
Average hourly wage
$31 per hour
---
Training Specialists with little to no experience tend to make between $32950 and $44480 while the more experienced ones can earn over $80870 per year.
| Top 5 paying states | Hourly | Annual |
| --- | --- | --- |
| WA | $37 | $76,800 |
| DC | $37 | $76,690 |
| MA | $36 | $75,270 |
| CT | $36 | $74,890 |
| NJ | $36 | $74,760 |
One of the easiest ways to increase your salary as a Training and Development Specialist is to move to a higher paying state like WA. Right now, the highest paying states for Training Specialists are WA, DC, MA, CT and NJ.
However, a higher pay at WA doesn't guarantee that you will make more because the living expenses at WA might be twice as high than where you are currently at now.
Three other factors that can increase your salary as a Training and Development Specialist is the degree you hold, the industry you work in, and lastly the company you work for.
---
Recommended degree level
Bachelor's degree
We asked other Training Specialists what degree they had when they got the job and most of them said they had a Bachelor's Degree followed by a Master's Degree.
Other than that, we also asked them what did they major in and here are the most popular majors that came up.
Human Resources Management/Personnel Administration, General
Human Resources Development
---
Here are some of the pros and cons of being a Training and Development Specialist.
PROS
Suitable for people who likes to help and teach others
Suitable for people who values relationships between co-workers and customers and wants to work in a friendly non-competitive environment
This career is perfect for people who love to work indoors.
Very good salary
CONS
Not suitable for people who likes practical and hands-on work
It is hard to get into this career. A considerable amount of work-related skill, knowledge, or experience is required for this career.
Long working hours (More than 40 hours per week)
---
Is this job meaningful
56%
---
75% of Training Specialists said they were satisfied with their job and 56% said they feel like their job is making other people's lives better.
---
Best personality for this career
The Helpers and The Artists
You can read more about these career personality types here.
People who are suitable for this job tends to like working with, communicating with, and teaching people. They like helping or providing service to others..
They also like working with forms, designs and patterns. They often require self-expression and the work can be done without following a clear set of rules.
---
---
Learn more about Training Specialists
---
Related career information
Training Specialists job description, Training Specialists salary, Training Specialists information, what is the job of a Training and Development Specialist like, pros and cons about Training and Development Specialists, colleges and universities for Training and Development Specialists, is Training and Development Specialists the right career for me, careers in Business and Finance
Similar careers
Applications Trainer, Auxiliary Personnel Inservice Coordinator, Bilingual Trainer, Commercial Instructor Supervisor, Computer Technology Trainer, Computer Training Specialist, Corporate Trainer, Course Developer, Courseware Developer, Curriculum Developer
Additional resources
---