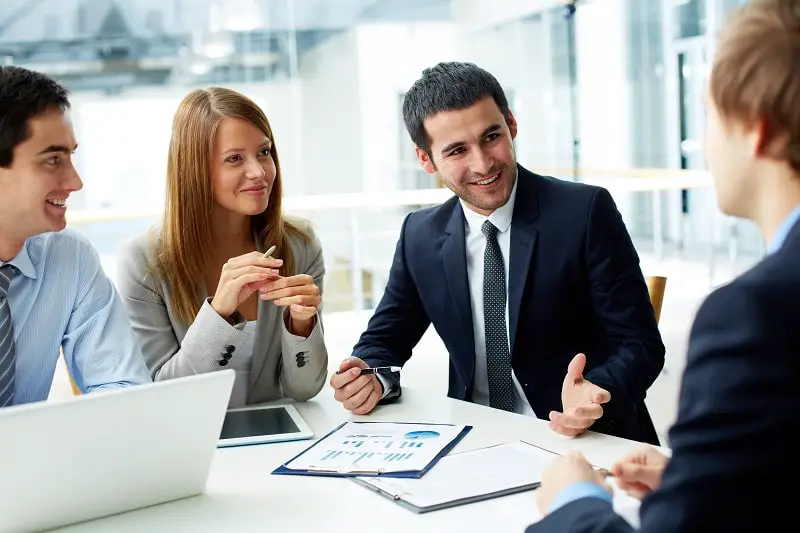 Training and Development Specialists
design and conduct training and development programs to improve individual and organizational performance. May analyze training needs.
---
How To Become a Training and Development Specialist
How long does it take, what degree do you need and more.
---
In this requirements guide for Training and Development Specialists, you will find out what do you need to become a Training and Development Specialist, how hard is it, and what does it take to become one.
After reading this, you will be able to plan for your future if you want to be a Training and Development Specialist.
---
---
Recommended degree level
Bachelor's Degree
We did a survey to ask other Training and Development Specialists what degree they had when they became a Training and Development Specialist. Here are the results.
Bachelor's Degree
---
Master's Degree
---
Post-Baccalaureate Certificate
---
One of the most common questions that we always get is what major or degree do I need to become Training Specialists or what courses do I need to take.
We also asked Training Specialists what did they major in college or university and here are the top 5 most popular majors that came up.
Human Resources Management
Human Resources Development
---
Training and development specialists need a bachelor's degree. Specialists can come from a variety of education backgrounds, but many have a bachelor's degree in training and development, human resources, education, or instructional design. Others may have a degree in business or the social sciences, such as educational or organizational psychology.
---
---

Interested in becoming ? Find the right schools that can help you to become one. You will need some of your details to get you matched with the right college or university. This service is free thanks to our sponsors.
Questions to ask the university or college:
How many students are in the program?
Is your program accredited?
How many faculty members do you have? Do they hold the right credentials?
What is your job placement rate?
Does your school hold career fairs or other on-campus events with employers? How many employers typically attend?
How many of your students have at least one internship by graduation?
---
---
---
Improve Your
Test Score
Studying for a standardized test for your college admissions?
Improve your test scores on SAT, ACT, GRE, and GMAT.
Read more
---
---
---
You will need a considerable amount of work-related skill, knowledge or experience to be a Training and Development Specialist. For example, an accountant must complete 4 years of college and work for several years in accounting to be considered qualified.
Careers in this difficulty category will usually need several years of work-related experience, on-the-job training, and/or vocational training. These careers usually involve coordinating, supervising, managing, or training others. Similar careers include sales managers, database administrators, chemists, and art directors.
---
Related work experience required
2 to 4 years
2 to 4 years
---
4 to 6 years
---
1 to 2 years
---
Job training
1 to 3 months
1 to 3 months
---
3 to 6 months
---
Up to 1 month
---
---
---
License and certifications
Do you need any license or certification
Recommended but not required
---
Many professional associations for Training and Development Specialists offer classes to enhance the skills of their members. Some associations, including the American Society for Training and Development and International Society for Performance Improvement, specialize in training and development and offer certification programs. Although not required, certification can show professional expertise and credibility. In fact, many employers prefer to hire certified candidates, and some positions may require certification.
---
---
We asked other Training Specialists if they could only have 5 skills, what would they be. Here is what they said.
= Hot in-demand that most employers are looking for
---
---
---
Just like any other job, you will need certain know-hows to excel at your job. Training Specialists are generally very knowledgeable in these 5 key areas.
---
---
---
Start your journey to be
Get the best college for Training Specialists
---
---
Discover the best colleges for your $$$
---
---
Find colleges have the highest earning grads
---
---
Yes, I'm sure
---
---
Fraud Examiners and Investigators

obtain evidence, take statements, produce reports, and testify to findings regarding resolution of fraud allegations. May coordinate fraud detection and prevention activities.

Salary

$77580

Regulatory Affairs Specialists

coordinate and document internal regulatory processes, such as internal audits, inspections, license renewals, or registrations. May compile and prepare materials for submission to regulatory agencies.

Salary

$72520

Property Claims Examiners

review settled insurance claims to determine that payments and settlements have been made in accordance with company practices and procedures. Report overpayments, underpayments, and other irregularities. Confer with legal counsel on claims requiring litigation.

Salary

$67540

Insurance Adjusters and Investigators

investigate, analyze, and determine the extent of insurance company's liability concerning personal, casualty, or property loss or damages, and attempt to effect settlement with claimants. Correspond with or interview medical specialists, agents, witnesses, or claimants to compile information. Calculate benefit payments and approve payment of claims within a certain monetary limit.

Salary

$67540

Security Management Specialists

conduct security assessments for organizations, and design security systems and processes. May specialize in areas such as physical security, personnel security, and information security. May work in fields such as health care, banking, gaming, security engineering, or manufacturing.

Salary

$76960
---
Learn more about Training and Development Specialists
Find a college with the major you want

---
Related to Training and Development Specialists Requirements
Training and Development Specialists requirements, how to become Training Specialists, degree required to be a Training and Development Specialist, Training and Development Specialists license and certifications, majors to be a Training and Development Specialist, is it hard to become a Training and Development Specialist and how long does it take