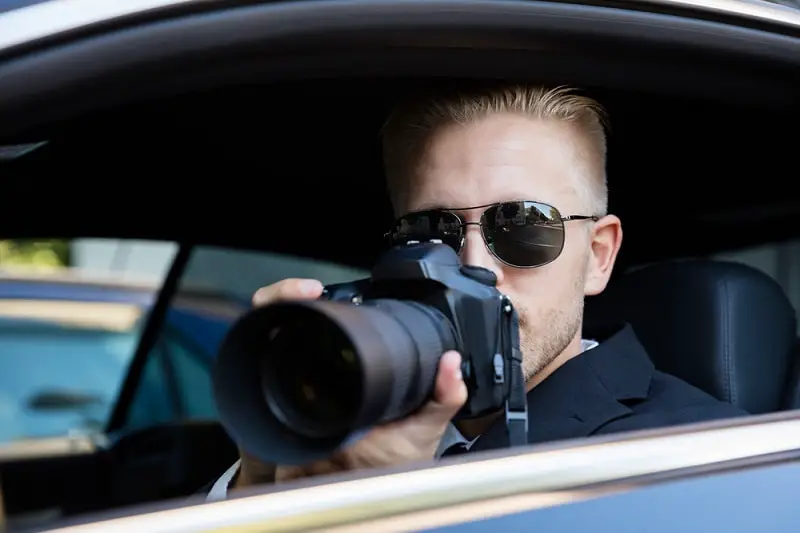 Private Detectives and Investigators
Private Detectives and Investigators gather, analyze, compile, and report information regarding individuals or organizations to clients, or detect occurrences of unlawful acts or infractions of rules in private establishment.
Education
Bachelor's degree
---
---
---
---
Private Detectives and Investigators gather, analyze, compile and report information regarding individuals or organizations to clients, or detect occurrences of unlawful acts or infractions of rules in private establishment.
Write reports or case summaries to document investigations.
Conduct private investigations on a paid basis.
Search computer databases, credit reports, public records, tax or legal filings, or other resources to locate persons or to compile information for investigations.
Conduct personal background investigations, such as pre-employment checks, to obtain information about an individual's character, financial status, or personal history.
---
Featured Schools
Average salary
$56810 per year
Average hourly wage
$27 per hour
---
Private Detectives and Investigators with little to no experience tend to make between $29310 and $37060 while the more experienced ones can earn over $68400 per year.
| Top 5 paying states | Hourly | Annual |
| --- | --- | --- |
| DC | $35 | $72,190 |
| AK | $33 | $69,210 |
| CA | $33 | $67,970 |
| VA | $32 | $66,590 |
| NJ | $31 | $64,250 |
One of the easiest ways to increase your salary as a Private Detective and Investigator is to move to a higher paying state like DC. Right now, the highest paying states for Private Detectives and Investigators are DC, AK, CA, VA and NJ.
However, a higher pay at DC doesn't guarantee that you will make more because the living expenses at DC might be twice as high than where you are currently at now.
Three other factors that can increase your salary as a Private Detective and Investigator is the degree you hold, the industry you work in, and lastly the company you work for.
---
Recommended degree level
Bachelor's degree
We asked other Private Detectives and Investigators what degree they had when they got the job and most of them said they had a Bachelor's Degree followed by a High School Diploma.
Other than that, we also asked them what did they major in and here are the most popular majors that came up.
Criminal Justice/Police Science
Law Enforcement Record-Keeping and Evidence Management
Cyber/Computer Forensics and Counterterrorism
Financial Forensics and Fraud Investigation
Protective Services Operations
---
Here are some of the pros and cons of being a Private Detective and Investigator.
PROS
Suitable for people who likes to start and carry out projects
Suitable for people who values achievements and are results-oriented
This career is perfect for people who love to work indoors.
It is not too difficult to get into this career. Previous work-related skill, knowledge, or experience is required for this career.
Demand for this career is growing fast
CONS
Not suitable for people who likes to work with designs
Long working hours (More than 40 hours per week)
---
Is this job meaningful
60%
---
73% of Private Detectives and Investigators said they were satisfied with their job and 60% said they feel like their job is making other people's lives better.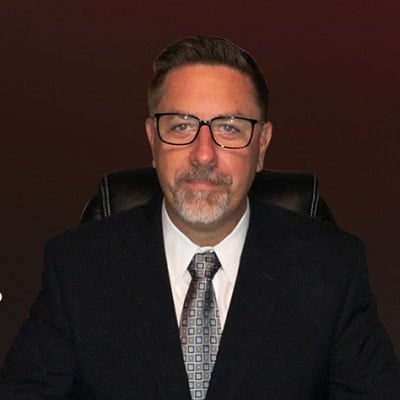 Daniel J. McBride
American Eagle Investigations
My Typical Day
The day of a private investigator is long and very diverse with regard to what you'll be performing each day. Due to the nature of the sector, meaning that we cater to a variety of clients with a variety of issues that need to be solved urgently, we also tend to work 7-days per week! If I had it my way, I'd love to work Monday – Friday, but if a family contacts me on a Saturday morning to help them track down a missing child, I'm going to get to work ASAP. We also work with clients throughout the country and internationally, I'd say only 50% live in NY, so I might need to hop on a call at 6:30 AM which is evening over in Europe where the client is located. This means my usual day will begin around 6 AM and go well into the evening around the 9-10 PM timeframe. And keep in mind, that's 7-days per week. That being said, the average day looks like the following:
The day begins at 6 AM and I'll hit the ground running by replying to emails and client calls that came in from the late night before. Once I'm able to address those and schedule any related meetings, I begin to map out my day's plan of attack. I'll also check in with our team to see what tasks and investigations they're working on that day and if we can help one another in any way. Since it can be challenging (and more importantly, time-consuming) to dart around NYC, we handle almost all meetings on Zoom or phone calls. The same goes for our clients. We'll certainly meet with them in person, but those meetings are less frequent compared to our video calls. Once we're all dialed in for the day, we'll head out and start beginning the investigative tasks.
We do a lot of things, but we specialize in marital investigations (partner infidelity, child custody, etc), domestic investigations (missing persons, adoption-related services, lie detector tests, etc.), business investigations (fraud, asset location, etc), and finally, background checks for personal and employment reasons. Due to the spread of services we offer, you'd be hard-pressed to find a day that matches another. I'd say that 50% of our time is spent on marital, 25% on business, 15% on domestic, and the final 10% on employment/background checks.
Whether we're on a marital investigation or a missing person investigation, an activity that's fairly recurring during our day is surveillance. Surveillance, as fun as it is when you see something you're looking for, can also mean a lot of time spent in your car which essentially becomes your mobile office as a P.I. We all have a laptop, cell phone, camera w/ lenses, battery back-ups, and other tools or devices for evidence collection and documentation.
Later in the day, I'll commonly perform a lie detector test if one's needed at the office and even do some data collection (we use a lot of technology to track data and gather other evidence) while there. By now, it's dinner time and I run home to visit the family, but I'm almost always accessible on my phone and performing calls until 9 or 10 PM. Rinse and repeat, each day, and that's the average day of a private investigator!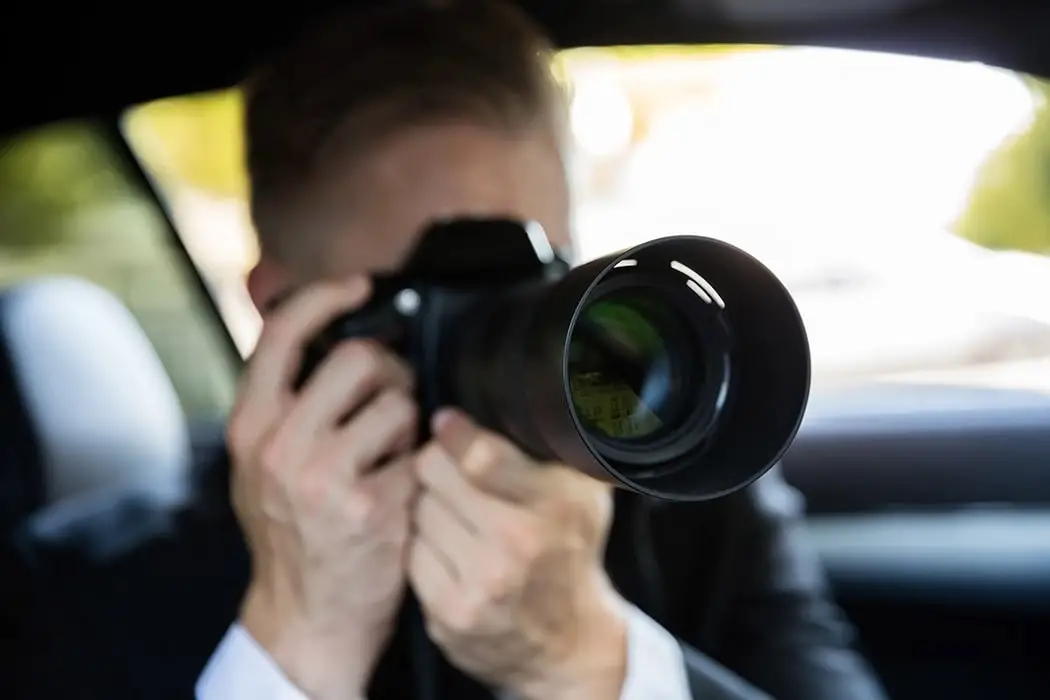 Pros
The benefits of the job are many, but I'd say the sheer variety of what we do is the biggest draw. I love how nothing ever becomes stale and it's really interesting. Even surveillance, which is a common task we perform, will always be changing. Depending on the circumstances of your current investigation, who it's targeting, and where, lots of variables can come up that make it unlike the day before. I could write a book about all the oddities and shenanigans I've been personally involved with while on surveillance or that I simply witnessed from the sidelines!
We also help a lot of people! Whether it's something really positive like finding a missing family member, or even negative, such as confirming a spouse's suspicions that their partner is unfaithful, we are a conduit for their growth and closure.
Lastly, it's a nice career extension for former law enforcement personnel. As an example, I was NYPD before this and I enjoy being able to continue in this adjacent sector while being my own boss and working for myself while making good money.
Cons
The negatives are primarily related to the hours and time away from home. As I noted above, this is a 7 day per week job, consistently, and you'll be working late into the night. You don't have to, but you're not going to become an in-demand P.I. by being too casual with your clients and their urgent needs. I also get pulled away from family affairs and cherished downtime because of the client or investigatory needs that pop up. But that's the gig and I knew that going into it from my past as NYPD.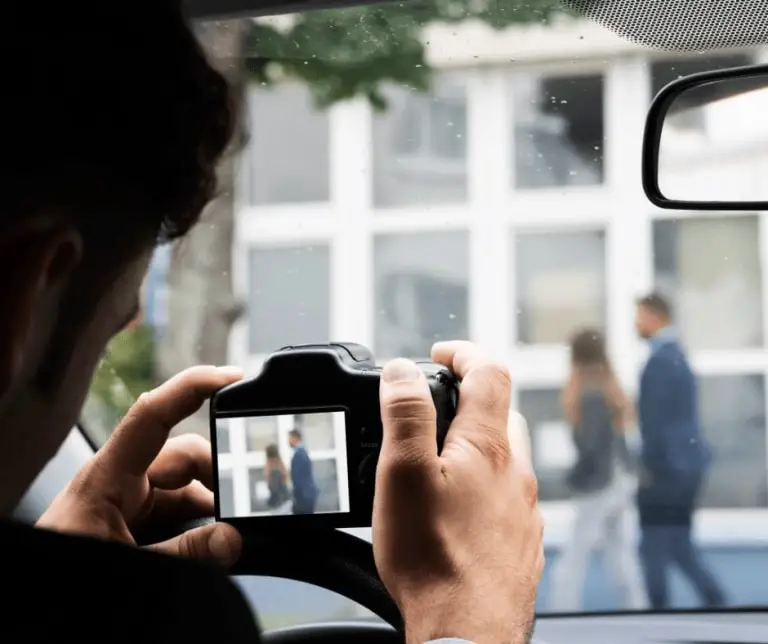 How does one go about becoming a Private Investigator?
The steps to becoming a private investigator vary by state, but by and large, they mimic an approach similar to New York, where I'm licensed.
No matter what, you have to take the private investigator exam in the state you'll be practicing and pass. So long as you've taken that exam within the last two years of your application date for state licensure and you're 25 or older, you're eligible. However, the path to being able to take the exam is lengthier and more strict. The two common scenarios are below:
Scenario #1: You were formally employed for 3+ years in some form of law enforcement (whether being a police officer or working in the military/government as an intelligence/investigator role). If you happen to be in one of those previous roles, you'll have a much easier and shorter transition into the profession. This is largely tied to having past verifiable experience in the field and having gone through various teachings and processes in those law enforcement roles.
Scenario #2: You are NOT former law enforcement, but a civilian who wants a career in private investigations. If this is you, you'll need to work under (think of it as an apprenticeship) a licensed private investigator for 3+ years.
There are some caveats to this, but I believe they're unique to New York and each state probably has variations like New York does. As an example, if you're formed NYPD or FDNY for 20+ years but we're not an officer, you're still eligible and can use that time as your work experience. The justification for this is that if you worked side-by-side with law enforcement officers for 20 years, you're bound to know what's proper and improper from an investigative standpoint.
And how long does it take to become one?
No matter what, you have to prove your chops for a minimum of 3 years to be a licensed private investigator. Whether that's 3 years in law enforcement or 3 years as a P.I.'s apprentice, you'll need it. And then you'll need to pass your exam, but once you do so satisfactorily, you're ready to go!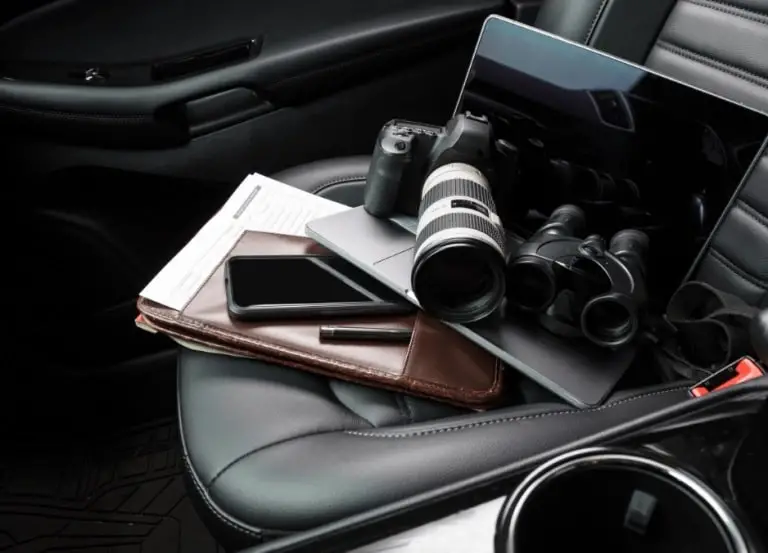 What advice would you give to those looking to pursue a career as a Private Investigator?
If you're able to get your foot in the door and enjoy the lifestyle of being a P.I. it's a career option that has a much longer shelf-life than a lot of professions. So long as you have your mental acuity, are able to proactively and thoroughly communicate with clients, and perform the hours, you can easily work into your golden years. I only share this because a lot of career sectors do have a shelf life. Physical roles can become too taxing for our aging bodies and jobs like Tech seem to always cater to the upcoming generation. Conversely, investigative work is a legacy role that requires a certain level of proficiency and experience to be in high demand. I love it and one thing I've learned over my years is that investigating complex problems is a task that's been occurring for generations and will continue to do so, so I think it's a worthwhile path for those interested in it.
---
---
Best personality for this career
The Entrepreneurs and The Organizers
You can read more about these career personality types here.
People who are suitable for this job tends to like starting up and carrying out projects. They like leading people and making many decisions. Sometimes they require risk taking and often deal with business..
They also like following set procedures and routines. They like working with data and details more than with ideas.
---
---
Learn more about Private Detectives and Investigators
Find a college with the major you want
---
Related career information
Private Detectives and Investigators job description, Private Detectives and Investigators salary, Private Detectives and Investigators information, what is the job of a Private Detective and Investigator like, pros and cons about Private Detectives and Investigators, colleges and universities for Private Detectives and Investigators, is Private Detectives and Investigators the right career for me, careers in Criminal Justice and Law Enforcement
Similar careers
Alarm Investigator, Asset Protection Detective, Background Investigator, Bonding Agent, Cash Shortage Investigator, Certified Legal Investigator, Detective, Detective Investigator, District Agent, Field Investigator
Additional resources
---