How Long Does It Take, What Degree Do You Need, and More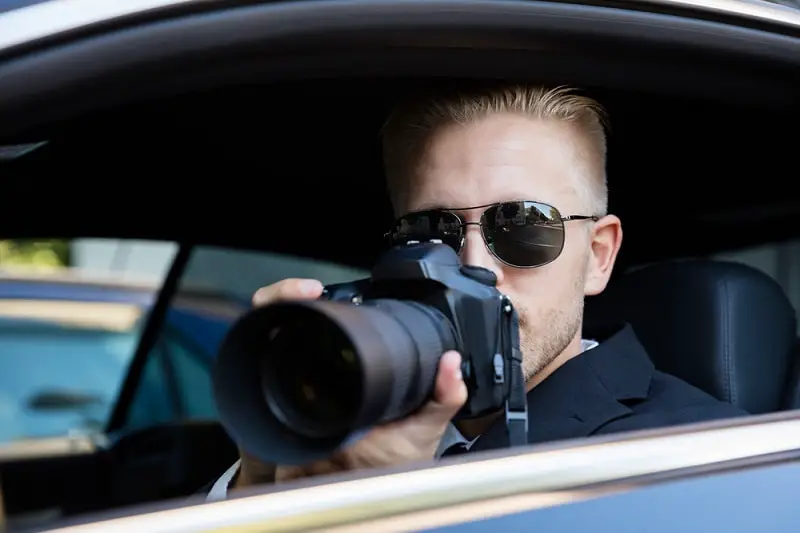 Private Detectives and Investigators gather, analyze, compile, and report information regarding individuals or organizations to clients, or detect occurrences of unlawful acts or infractions of rules in private establishment.
Education
Bachelor's degree
---
---
---
---
Table of contents
---
Summary
| | |
| --- | --- |
| Degree | Bachelor's degree |
| Degree field | Criminal Justice, Business, Law Enforcement, and Psychology |
| License or certification | Private Investigators typically need a state license and may require professional certifications for certain jobs |
| Duration to become one | 3 to 6 years |
| Difficulty to become one | Medium |
Most Private Investigator jobs require at least a high school diploma and several years of work experience, but some agencies may prefer candidates with a two-year or four-year degree. Common majors for Private Investigators include Criminal Justice, Business, Law Enforcement, and Psychology.
Private Investigators typically need a state license and may require professional certifications for certain jobs.
---
Featured Schools
Private Detectives and Investigators Requirements
Step 1: Take Social Science Courses
Aspiring Private Investigators should take social science courses in high school to gain a better understanding of the societal and psychological factors that influence crime. Common examples of social sciences include psychology, sociology, political science, geography, and economics.
Learning a foreign language is also helpful. For example, understanding both English and Spanish can make a resume look more attractive to future employers.
Students who wish to work in financial investigation or insurance investigation should study Math. Math skills are necessary for analyzing numbers and performing forensic accounting.
Step 2: Earn an Associate's Degree
While many employers only require Private Investigators to have a high school diploma, some require an Associate's Degree or a Bachelor's Degree. Earning a college degree increases job prospects and may limit the amount of work experience needed.
Criminal Justice is the most common major for Private Investigators. Other common fields of study include Business, Law Enforcement, and Psychology.
Step 3: Earn a Bachelor's Degree
Individuals with a Bachelor's Degree may find entry-level work as Private Investigators without any work experience. Twenty-two percent of Private Investigators enter this field immediately after earning a Bachelor's Degree. As with an Associate's Degree, the most common major is Criminal Justice.
A Criminal Justice Degree includes courses in criminology, constructional rights, police process, courts process, and justice and society. When earning a Bachelor's Degree in Criminal Justice, students may complete more electives, such as criminal law, youth culture and crime, and crimes against women.
Step 4: Gain Work Experience
Employers often prefer to hire candidates with at least several years of relevant work experience. This may include previous work in law enforcement, criminal justice, and clerical or administrative positions. Undergraduate degrees may reduce the need for work experience.
About 51% of Private Investigators are former law enforcement employees, such as Police Officers and Police Detectives. Many Private Investigators also worked as Claims Adjusters, Paralegals, and Bill Collectors.
Some of these jobs may have separate education requirements. For example, Police Officers often need to complete police training and Paralegals need to earn an Associate's Degree.
Step 5: Obtain a Private Investigator License
Forty-five states require Private Investigators to obtain a license. The licensing process varies from state to state. Most states require candidates to meet work experience requirements and pass a state exam.
State exams cover a wide range of topics, including state laws, federal laws, types of investigation, legal procedures, privacy laws, and court systems. Before taking a state exam, some Private Investigators choose to complete a state-approved training course.
Most training courses last 40 to 60 hours and are designed specifically to help prepare students for state exams. State-approved training courses are not required, but they increase the chances of passing the state exam.
Step 6: Apply for Entry-Level Private Investigator Jobs
Aspiring Private Investigators may begin applying for jobs after obtaining a state license if a license is required. Some of the largest employers of Private Investigators include background check companies and private security companies.
Background check companies are more likely to hire candidates with no previous investigative experience. Newly hired employees often complete on-the-job training to learn how to use specific software and resources to perform background checks.
Working for a background check company may also provide the work experience required for jobs at other employers. For example, private investigation agencies and insurance companies are more likely to hire candidates with at least several years of investigative work experience.
Step 7: Choose an Area of Specialization
Many Private Investigators specialize in specific areas of private investigation. Choosing a specialization allows Private Investigators to focus their training and develop additional skills for performing their jobs better.
Areas of specialization for Private Investigators include criminal, civil, financial, insurance, and infidelity investigation. A criminal investigation involves investigating criminal cases for defendants or the prosecution. A civil investigation is used by plaintiffs and defendants in civil cases.
A financial investigation involves investigating potential acts of fraud. Working in this field may require additional training, including courses in finance, accounting, and forensic accounting.
Insurance investigation is used to investigate insurance claims. Previous work in the insurance industry can help lead to greater job opportunities in this field. Many Insurance Investigators start as Insurance Adjusters, which may require training in claims writing software and a state license.
Infidelity investigation is used to uncover acts of infidelity. It typically involves the use of surveillance to catch cheating spouses and supply the client with proof of the infidelity.
Step 8: Consider Earning Professional Certifications
Private Investigators often obtain voluntary certifications to demonstrate their skills. The available certifications typically focus on specific areas of investigation, such as fraud.
The Certified Fraud Examiner (CFE) credential is available from the Association of Certified Fraud Examiners (ACFE). It requires at least two years of education and work experience. The work experience can come from related jobs in law enforcement or bill collection. Applicants must pass an exam and renew their certification every three years.
Private Investigators who specialize in criminal defense cases may consider obtaining the Certified Legal Investigator (CLI) certification from the National Association of Legal Investigators. The CLI credential requires a minimum of five years of experience in legal investigations and 60 semester hours of coursework. Applicants must pass an exam and write a white paper on an investigative subject.
After obtaining professional certification, Private Investigators need to review the continuing education (CE) and renewal requirements. Most credentials require renewal every two to three years and the completion of several CE courses.
What degree do most Private Detectives and Investigators have
Bachelor's degree
We did a survey to ask other Private Detectives and Investigators what degree they had when they first became one. Here are the results.
Bachelor's degree
---
High School Diploma
---
Associate's degree
---
How long does it take
3 to 6 years
Most employers prefer to hire Private Investigators with at least three or more years of work experience. Earning a college degree may limit the need for work experience but may involve two to four years of education.
---
Learn more about Private Detectives and Investigators
Find a college with the major you want
---
---