Salary, Job Description, How To Become One, and Quiz
Practice Managers
Practice Managers are typically responsible for managing the front office of private or public practices. They manage receptionists and other front office staff, requiring them to handle scheduling, payroll, and various HR tasks.
Education
Bachelor's degree
---
---
Practice Managers manage the financial and administrative needs of private practices, public medical clinics, and other types of medical offices. As an administrative job, Practice Management does not require a medical degree. This position tends to attract those with a background in Business Management, Finance, or Health Management.
Practice Managers essentially manage the front office. They are the top executive in charge of hiring administrative staff and overseeing daily operations. However, this role involves a wide range of tasks and responsibilities. Some Practice Managers directly oversee budgets while others are solely focused on front office administration.
What they do
Practice Managers are typically responsible for managing the front office of private or public practices. They manage receptionists and other front office staff, requiring them to handle scheduling, payroll, and various HR tasks.
Overseeing the daily operations of the front office
The main responsibility of the Practice Manager is to ensure that the front office works efficiently and effectively. They manage receptionists, bookkeepers, billing specialists, and other front office staff.
The Practice Manager may set employee schedules and make sure that the office is opened and closed at the correct times. Other tasks associated with this responsibility include approving vacations for front-office employees, resolving staff conflicts, and scheduling maintenance for office repairs.
Hiring and training new front office employees
Practice Managers manage the front office and administrative staff. They are responsible for recruiting and training new staff to fulfill the needs of the office.
Some Practice Managers may also be responsible for firing or dismissing employees. This depends on the size of the practice. For example, some larger practices may have a separate Human Resources (HR) Manager. Otherwise, HR responsibilities mostly belong to the Practice Manager.
Ensuring compliance with HIPAA and other regulations
Medical offices need to follow a variety of regulations, including HIPAA and OSHA. Failure to comply with these regulations may result in penalties for the entire practice or individual Doctors. The Practice Manager ensures that staff complies with all applicable regulations.
Maintaining compliance with local, state, or federal regulations may require training or certification. The Practice Manager needs to ensure that employees receive the training required for their jobs. For example, a Practice Manager may need to arrange group training at an approved facility.
Developing and implementing office policies
Practice Managers are often responsible for setting office policies and procedures. This may include policies for staff scheduling, patient scheduling, billing, and other daily activities.
The goal of the policies is to promote an efficient front office. The Practice Manager may need to identify issues that limit productivity and adjust policies accordingly. They are also typically responsible for enforcing policies. This may require the development of a penalty system to discipline employees that violate policies.
Negotiating with vendors and suppliers
Private and public medical offices receive frequent deliveries, which the Practice Manager is responsible for monitoring. Practice Managers may need to negotiate with vendors and suppliers, arrange delivery dates, and verify deliveries when they arrive.
Managing budgets and reviewing finances
Some Practice Managers oversee the finances of the practice where they work. However, a large practice may employ a separate Bookkeeper or Finance Officer.
Practice Managers who oversee finances are often responsible for setting budgets and approving spending. For example, the Practice Manager may need to approve the ordering of new equipment for the office after reviewing the budget. When managing the finances, the Practice Manager is also responsible for billing and medical insurance reimbursement.
What is the job like
Daniela Cordero, BHSA
Ricardo Castrellón, MD PA
My typical day is making sure the office is running smoothly, especially the days the doctor is in the office seeing patients. When I'm not supervising a good office flow, I'm speaking to patients on surgical plans and details pertaining to their surgery. During quieter moments, I catch up with emails and ensure that surgery coordination is being done and all checkpoints for surgery success are done. Getting in touch with insurance and insurance authorizations is what takes most of my time.
Pros
Being able to help patients and being a part of their surgery success for a better lifestyle.
Cons
Occasional difficult patients.
---
Pros
You get to help manage a facility that improves people's lives
Practice Managers often take pride in working at a location that delivers health services to the public.
You have the chance to meet and work with a diverse group of people
Practice Managers interact with many different people, which increases their exposure to various cultures and individuals.
Your job always involves a challenge that you need to solve
The daily responsibilities of a Practice Manager are challenging, which can be highly intellectually stimulating.
You are likely to have major holidays off
Private and public medical clinics are often closed on federal holidays and major holidays, ensuring that you get the day off.
Cons
Dealing with the logistics of a front office can be challenging
Managing staff and vendors while meeting the needs of Doctors and patients can be a logistical challenge. Practice Managers may become overwhelmed with the variety of responsibilities.
You may need to occasionally discipline or fire employees
Practice Managers tend to dislike the responsibility of disciplining or firing an employee who violates policies.
Where they work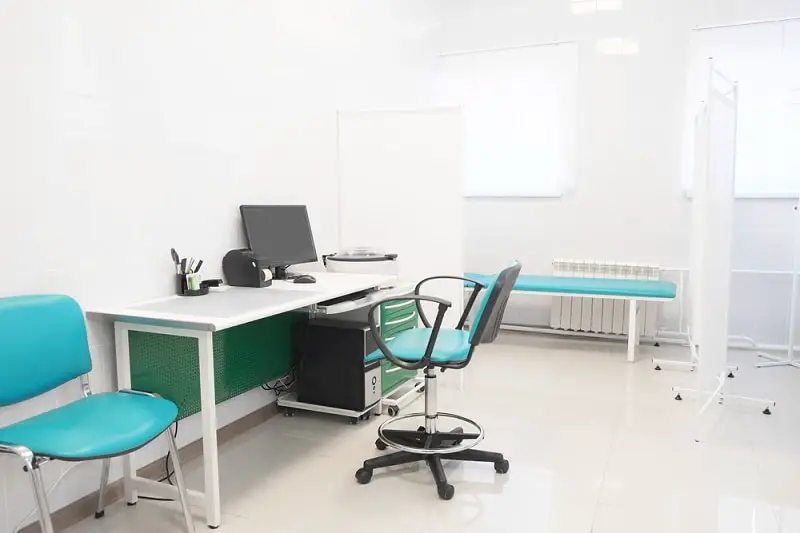 Physician Offices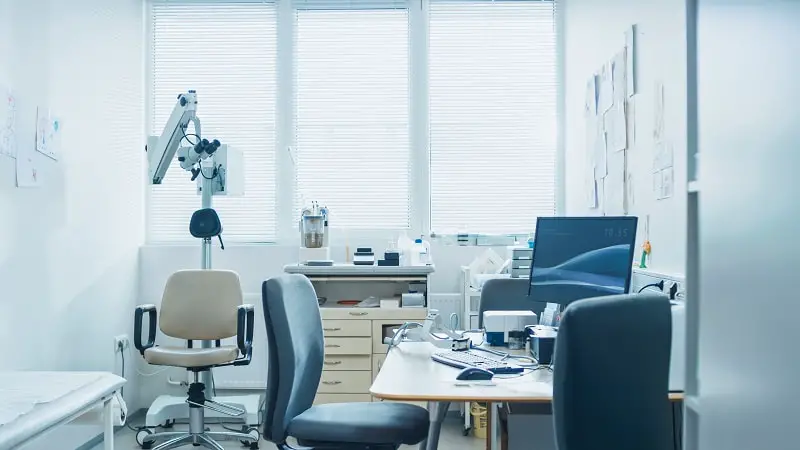 Public Medical Clinics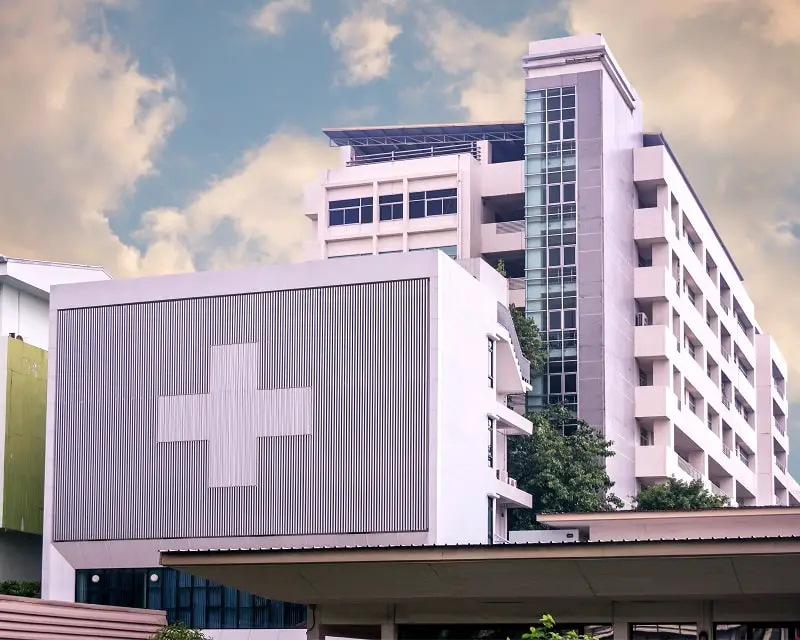 Hospitals
---
Practice Managers work at private or public health care practices. Dentists, chiropractors, family physicians, therapists, and other medical professionals with private practices frequently hire Practice Managers. Public medical clinics may also hire Practice Managers to manage staffing, scheduling, and other administrative duties.
Hospitals may hire Practice Managers to run a specific department of the hospital. For example, a large hospital may employ several Practice Managers, each with a different department to manage. In a hospital setting, Practice Managers are also sometimes called Medical Managers or Practice Administrators.
How to become one
Step 1: Develop Your Organizational Skills
High school students can prepare for careers as Practice Managers by developing their organizational skills. Practice Managers need to manage a variety of components, which involves multitasking and careful planning.
Step 2: Earn a Bachelor's Degree
Most employers prefer to hire Practice Managers with at least a Bachelor's Degree. Suitable degrees include Business Administration, Office Management, and Healthcare-related degrees such as Medical Practice Management or Healthcare Administration. Majoring in Medical Practice Management or Healthcare Administration offers additional training for aspiring Practice Managers. Along with Business Management, you learn medical terminology, medical billing practices, and other relevant skills.
Step 3: Seek Entry-Level Positions
You will need work experience before managing an entire practice. Look for entry-level office positions and work your way up. For example, you may start as a Receptionist or Front Office Coordinator.
Step 4: Obtain Certification
After gaining experience, you can obtain relevant certifications to improve your employability. The most common certification for Practice Managers is the Certified Physician Practice Manager (CPPM) certification, which is available through the American Association of Practice Managers (AAPC). With a professional certification and work experience, you should meet the requirements to become a Practice Manager.
Should you become one
Best personality type for this career
The Leader



People with this personality likes to start and work on projects. They also like leading people and making many decisions.
You can read more about these career personality types here.
Practice Managers need to be confident as confidence is an essential trait for leading a team of front-office employees. A confident Practice Manager promotes greater employee morale during stressful periods, such as a busy holiday season.
Practice Managers also require strong organizational skills due to their administrative responsibilities. They oversee a wide variety of activities including employee scheduling, patient billing, office maintenance, and ordering supplies and equipment.
Having a friendly, outgoing personality is also beneficial for Practice Managers as it helps foster a friendlier environment. Practice Managers interact with staff, vendors, suppliers, and patients, requiring a cheerful disposition.
Find out if Practice Manager is the right career for you by taking this one minute quiz.
Take this quiz to see if this is the right career for you.
---
Don't know which career to pursue?
Take the career quiz to find careers that match your personality type.
Take The Career Quiz