How Long Does It Take, What Degree Do You Need, and More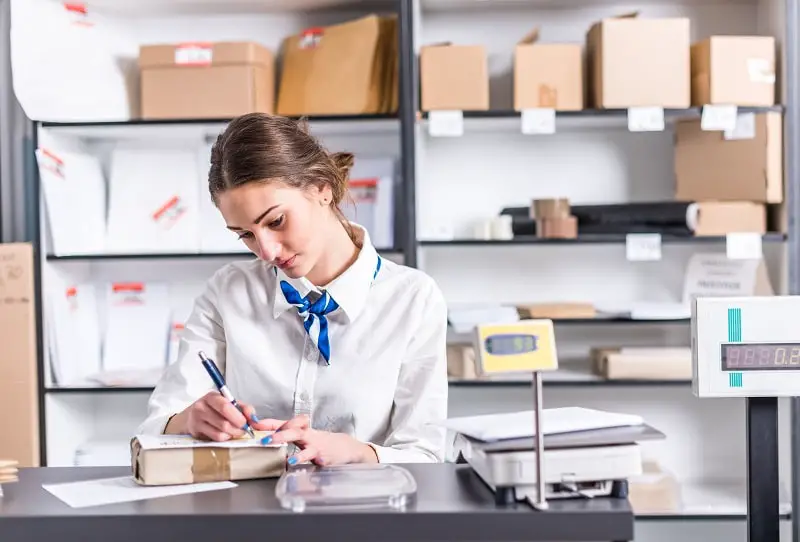 Postal Service Clerks perform any combination of tasks in a United States Postal Service (USPS) post office, such as receive letters and parcels; sell postage and revenue stamps, postal cards, and stamped envelopes; fill out and sell money orders; place mail in pigeon holes of mail rack or in bags; and examine mail for correct postage. Includes postal service clerks employed by USPS contractors.
Education
No degree required
---
---
---
---
Recommended degree level
High School Diploma
We did a survey to ask other Postal Service Clerks what degree they had when they became a Postal Service Clerk. Here are the results.
High School Diploma
---
College Certificate
---
Less than a High School Diploma
---
One of the most common questions that we always get is what major or degree do I need to become Postal Service Clerks or what courses do I need to take.
We also asked Postal Service Clerks what did they major in college or university and here are the top 5 most popular majors that came up.
Although there is no specific postsecondary education requirement to become a Postal Service worker, all applicants must have a good command of English.
---
You may need some previous work-related skill, knowledge or experience to be a Postal Service Clerk. For example, a bank teller would benefit from experience working directly with the public.
Careers in this difficulty category need anywhere from a few months to one year of on-the-job training.
---
Related work experience required
None
None
---
1 to 2 years
---
6 months to 1 year
---
Job training
Up to 1 month
Up to 1 month
---
1 to 3 months
---
3 to 6 months
---
---
License and certifications
Do you need any license or certification
Not required
No license or certification required for Postal Service Clerks
---
We asked other Postal Service Clerks if they could only have 5 skills, what would they be. Here is what they said.
= Hot in-demand that most employers are looking for
---
Just like any other job, you will need certain know-hows to excel at your job. Postal Service Clerks are generally very knowledgeable in these 5 key areas.
---
---
Learn more about Postal Service Clerks
---
Related to Postal Service Clerks Requirements
Postal Service Clerks requirements, how to become Postal Service Clerks, degree required to be a Postal Service Clerk, Postal Service Clerks license and certifications, majors to be a Postal Service Clerk, is it hard to become a Postal Service Clerk and how long does it take
---