How Long Does It Take, What Degree Do You Need, and More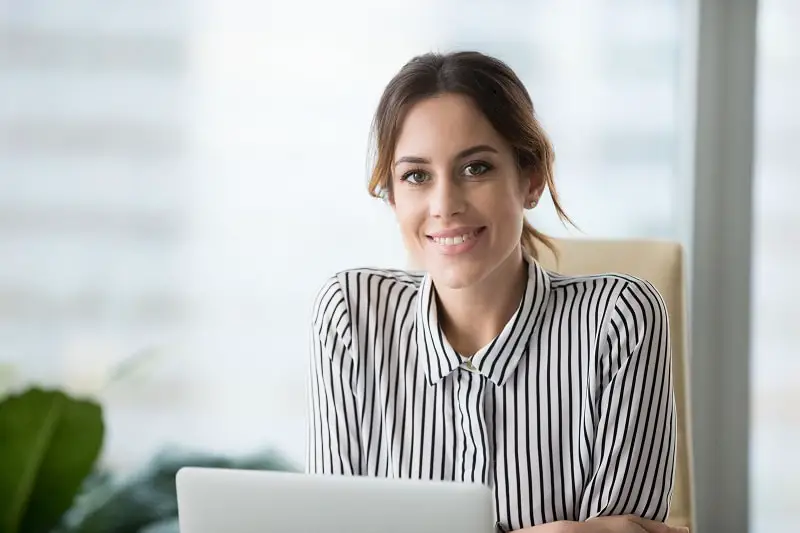 Court Clerks perform clerical duties in court of law; prepare docket of cases to be called; secure information for judges; and contact witnesses, attorneys, and litigants to obtain information for court.
Education
No degree required
---
---
---
---
Table of contents
---
Summary
Many courts require Court Clerks to hold an Associate's degree or a Bachelor's degree. Common majors for Court Clerks include Criminal Justice, Business Administration, and other fields of study related to law or business management. Some Court Clerks obtain voluntary certifications when seeking advanced positions, such as Chief Court Clerk.
---
Featured Schools
Court Clerks Requirements
Step 1: Develop Your Administrative Skills
Aspiring Court Clerks should look for electives that help develop useful administrative skills. Examples include Computer Applications and Office Procedures. However, not all high schools offer a wide range of electives.
Students should also look for work-based learning opportunities available through their schools. This may include internships at local courts or field trips.
Step 2: Earn an Associate's Degree
Most Court Clerks hold Associate's degrees, which is also a requirement for most Court Clerk positions. However, some courts may prefer to hire candidates with Bachelor's degrees, especially when considering multiple candidates.
Court Clerks often major in Criminal Justice, Public Administration, or Political Science. Most courts do not require a specific degree but may require applicants to complete specific college courses, such as Legal Records Management or Court Operations.
Step 3: Earn a Bachelor's Degree
A Bachelor's degree is not a requirement but may provide additional job opportunities for aspiring Court Clerks. Bachelor's degrees are mostly needed for advanced positions, such as Chief Court Clerk. As with an Associate's degree, common majors include Criminal Justice, Public Administration, Political Science, and Law.
Court Clerks may also study Human Resources, Business Administration, and English. However, when majoring in an unrelated field of study, students should consider taking additional courses related to the role of Court Clerk. For example, a Human Resources or Business Administration major may take courses in Court Operations, Juvenile Justice, or Criminal Evidence. Administrative courses are also recommended.
Step 4: Look for Internships or Entry-Level Jobs
Many courts prefer to hire individuals with work experience. A previous job in the court system can increase the chances of getting hired as a Clerk. Motivated individuals may also choose to start looking for work while completing their college degrees. Applying for an internship or part-time job at a local or state court can provide hands-on experience.
Suitable entry-level jobs include Apprentice Court Clerk, Court Services Specialist Trainee, Administrative Assistant, and Assistant Calendar Clerk. These jobs may involve assisting Judges, Clerks, and Attorneys with various administrative functions.
Step 5: Apply for a Deputy Clerk Position
Most Court Clerks start as Deputy Clerks. Some courts refer to this position as "Assistant Court Clerk." The Deputy Clerk assists the Court Clerk with various administrative tasks, such as preparing and processing documents and motions.
Newly hired Deputy Clerks often receive on-the-job training. The training covers the basic duties of the job and may only take a week or two. Working as a Deputy Clerk can lead directly to the job of Court Clerk. However, advancing in this career requires satisfactory job performance. Deputy Clerks should strive to exceed expectations if they plan on becoming Court Clerks. As Deputy Clerks gain more experience, they receive more responsibilities, a higher pay rate, and the chance for advancement.
Step 6: Apply for a Court Clerk Position
Depending on the availability of positions, Deputy Clerks may start applying for Court Clerk jobs after gaining a year or two of experience. Smaller courts may only employ one or two Court Clerks, limiting job opportunities for Deputy Clerks. Those with limited opportunities for advancement may need to look for jobs in other counties or states.
Step 7: Earn Voluntary Court Clerk Certifications
Court Clerks can obtain voluntary certifications to demonstrate their skills and knowledge. Many states recognize the certifications offered by the International Institute of Municipal Clerks (IIMC).
The IIMC offers the Certified Municipal Clerk (CMC) certification program, which is intended for Court Clerks and Deputy Clerks. The eligibility requirements include work experience, 60 college credits, and an IIMC membership. Obtaining the CMC designation requires extensive training. Applicants complete several courses and must pass an exam before receiving the CMC designation.
The IIMC also offers a Master Municipal Clerk (MMC) certificate. It involves attending additional courses and gaining more work experience.
Along with the certifications offered through the IIMC, some states and municipalities administer their own certification programs. The IIMC certifications are the most widely recognized, but Court Clerks may need to obtain additional certifications through their local court system.
Step 8: Become a Chief Court Clerk
Court Clerks may eventually apply for Chief Court Clerk positions. The Chief Court Clerk is the highest position in the court clerk system. This job is more likely to require an Associate's degree or a Bachelor's degree, along with many more years of experience as a Court Clerk.
What degree do most Court Clerks have
High School Diploma
We did a survey to ask other Court Clerks what degree they had when they first became one. Here are the results.
High School Diploma
---
Certificate
---
Associate's degree
---
How long does it take
Three to six years
The educational requirements vary, but most Court Clerks hold Associate's degrees or Bachelor's degrees, which may take two to four years to obtain. Many Court Clerks obtain their title after working as a Deputy Clerk for one to two years.
---
Find a college with the major you want
---
---