Solar Energy Installation Managers direct work crews installing residential or commercial solar photovoltaic or thermal systems.
Supervise solar installers, technicians, and subcontractors for solar installation projects to ensure compliance with safety standards.
Estimate materials, equipment, and personnel needed for residential or commercial solar installation projects.
Prepare solar installation project proposals, quotes, budgets, or schedules.
Plan and coordinate installations of photovoltaic (PV) solar and solar thermal systems to ensure conformance to codes.
---
Featured Schools
Average salary
$70540 per year
Average hourly wage
$34 per hour
---
Solar Energy Installation Managers with little to no experience tend to make between $41820 and $52380 while the more experienced ones can earn over $84240 per year.
| Top 5 paying states | Hourly | Annual |
| --- | --- | --- |
| AK | $46 | $95,220 |
| NY | $41 | $85,990 |
| MA | $41 | $85,610 |
| IL | $40 | $82,570 |
| CA | $40 | $82,460 |
One of the easiest ways to increase your salary as a Solar Energy Installation Manager is to move to a higher paying state like AK. Right now, the highest paying states for Solar Energy Installation Managers are AK, NY, MA, IL and CA.
However, a higher pay at AK doesn't guarantee that you will make more because the living expenses at AK might be twice as high than where you are currently at now.
Three other factors that can increase your salary as a Solar Energy Installation Manager is the degree you hold, the industry you work in, and lastly the company you work for.
---
Recommended degree level
Post-secondary certificate
We asked other Solar Energy Installation Managers what degree they had when they got the job and most of them said they had a Post-Secondary Certificate followed by a College Certificate.
Other than that, we also asked them what did they major in and here are the most popular majors that came up.
Construction Trades, General
Mason/Masonry
Carpentry/Carpenter
Electrician
Building/Property Maintenance
---
Here are some of the pros and cons of being a Solar Energy Installation Manager.
PROS
Suitable for people who likes to start and carry out projects
Suitable for people who values achievements and are results-oriented
This career is perfect for people who love to work outdoors.
It is not too difficult to get into this career. Previous work-related skill, knowledge, or experience is required for this career.
CONS
Not suitable for people who likes to work with designs
Long working hours (More than 40 hours per week)
---
Is this job meaningful
56%
---
63% of Solar Energy Installation Managers said they were satisfied with their job and 56% said they feel like their job is making other people's lives better.
---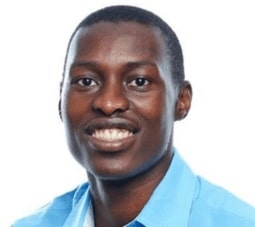 Key responsibilities Key responsibilities include making sure that the modules are installed in line with a method statement. The method statement typically includes all the information from the module manufacturer in terms of storage, handling, and fixing onto the mounting structures. As a supervisor, your responsibility is to ensure that the modules are installed correctly … Read More
---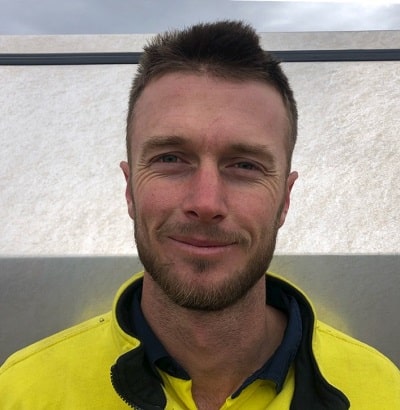 Logan Haggerston
HCB Solar
A typical day at work for me involves meeting residential and commercial clients and creating quotes to suit their specific needs, or managing our existing projects. This means following up inquiries, creating proposals, checking in with staff on current projects, and delegating work as needed to keep sales and projects operating smoothly. Key responsibilities My … Read More
---
---
Best personality for this career
The Entrepreneurs and The Builders
You can read more about these career personality types here.
People who are suitable for this job tends to like starting up and carrying out projects. They like leading people and making many decisions. Sometimes they require risk taking and often deal with business..
They also like work activities that include practical, hands-on problems and solutions. They like working with plants, animals, and real-world materials like wood, tools, and machinery.
---
---
Learn more about Solar Energy Installation Managers
Find a college with the major you want
---
Related career information
Solar Energy Installation Managers job description, Solar Energy Installation Managers salary, Solar Energy Installation Managers information, what is the job of a Solar Energy Installation Manager like, pros and cons about Solar Energy Installation Managers, colleges and universities for Solar Energy Installation Managers, is Solar Energy Installation Managers the right career for me, careers in Construction and Extraction
Similar careers
Branch Operations Manager, Commercial Subcontractor, Crew Lead, Crew Leader, Delivery and Installation Subcontractor, Electrical Subcontractor, Foreman, Installation Manager, Installation Technician, Photovoltaic Subcontractor
Additional resources
---