Day in the life of


Voice Actor – Scott Reyns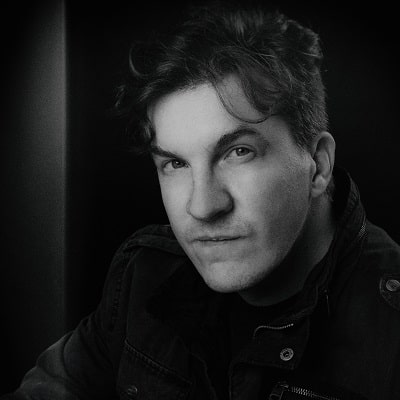 My typical day
Lots of auditions and hopefully a booking or three. I'll have roughly a dozen auditions in my queue at any given time, often with same-day deadlines. These do include reads for movie spots; voice overs in theatrical trailers have been out of fashion for years but this is not the case in ads that are run in other media such as online, to help promote either a new release or something that's moving from theaters to the retail purchase (DVD / Blueray) or rental markets, namely.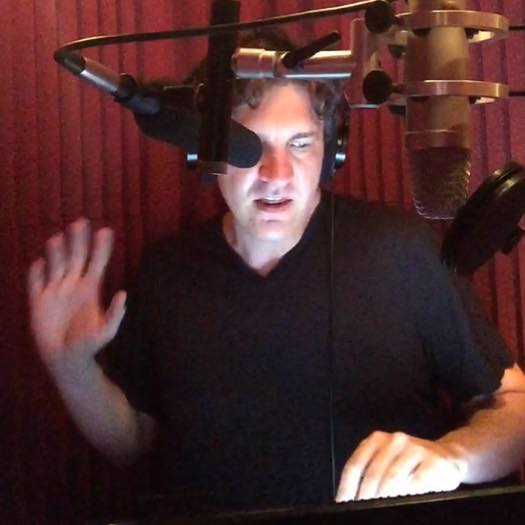 Another thing that people like me get sometimes are rush calls for celebrity sound-alikes, where producers want an actor's line in the trailer to sound just ever so slightly different in the trailer than the take that made the final cut for the theatrical release. Oftentimes in such situations, the actor in the starring role isn't available because they've already moved on to filming another project, or maybe they just don't feel like going into a studio for a few minutes to re-read a given line a few times and are fine to let non-celebrity actors who can sound like them take that work.
When I have bookings they technically fall into one of two basic categories: Live-directed or self-directed sessions.
Live-directed sessions
Live-directed work tends to be commercials, gaming, or IVR work; sometimes social media ads or toys, but anything where there is a producer/director or client in the workflow who wants or needs to be able to direct and sometimes also mutually record my performances in real-time via VOIP or VOIP patch to ISDN.
That, talent working live-directed, is the way this kind of work was always done before the Web and high-speed Internet technology started changing everything in the late 90s, requiring talent to have high-end home studios, and it still requires coordinating schedules in advance e.g. anywhere from a few hours to very occasionally as much as a few weeks ahead of time but is the way I usually prefer to work. I'm often a better actor whenever I have a good director, and it's a blast to be on an intense, high-end conference call where maybe I'm here in San Francisco but the Director is at a creative agency in London, the Engineer is at a recording studio in Chicago and the client is listening via her or his cell phone while sitting in traffic in Atlanta or whatever, and so on. It lets me still have some real-time, human contact and feel like a connected, global citizen even though I almost never leave the house during the work week.
While almost all the work I do is from my home studio, sometimes I'll book something and then get a call from LA like "Hey, can you be in Burbank tomorrow morning?" so gigs like that when I get called to record at dedicated commercial studios fall into this category. I don't mind having to suddenly jump on a plane on < 12-24 hours' notice for quick loops down and back, either. Whenever I'm doing it, it's normally because it'll be for something pretty fun and the pay for the job, even if not necessarily unto itself covering my mortgage that month, it'll still be enough to leave some margin after airfare and lodging expenses.
Self-directed sessions
Comparatively, self-directed work tends to be corporate, non-broadcast such as e-learning or product tutorials or explainers; anything where folks just need or want to be able to send me a script and then have me turn the recording around within a given time-frame, sometimes just as raw audio or sometimes with additional work done like editing, post-production, and QA.
There are whole segments of the business that work like that. For example, I don't do audiobooks but some of my peers do tons of them, and all that work works like that: The talent has to also be the producer and it's very labor intensive; most of the time and labor by far goes into work on the computer instead of in the booth behind the mic. I don't really do small-market MOH (Message on-Hold) work anymore but that kind of stuff, things where local or regional businesses have ads that they want folks to listen to while they're waiting on the phone to talk to a Sales or Customer Service rep, etc., all that work also requires talent to self-direct. The reason is it's done on very tight margins and the client budgets are very small so everyone in the service chain is working on the cheap; the only way for there to be any margin for anyone is for the work to be done simply and very, very fast and at volume.
Again, almost all self-directed work is non-broadcast but promos also do sometimes fall into this category. A few years ago and for a year, I was the English language voice of a popular cable TV channel, specifically for the India market, so even though it was broadcast the work was all self-directed. The production team was in India so literally in an inverse time zone from me, so my job was to always just be ready because they would send me stuff while I slept each night. I then would need to quickly record and upload stuff pretty much immediately upon waking up each morning, so that it would be ready for them ASAP during their evening shift, else at the latest when they returned to work their next day.
A common theme
The common theme across all of it is that the work moves very fast normally. If one is going to do this, one has to be available on short notice if not on-demand, and at least always during normal business hours (Eastern – Pacific for me normally), unless one is strictly working certain non-broadcast segments like audiobooks, streaming radio spots or e-learning. Earlier in my career, I went for many years only doing those types of work, and otherwise, others with live-direction supported just sometimes, because unless I took time off I could only be available on evenings and weekends and never same-day. For live-directed sessions I always needed the booking to be at least the day before; I could never work same-day unless I took my mobile recording rig to the office each day so that I could slip out to my car in the parking garage on my lunch breaks. I was able to pull that off during my "transition" period ~7 years ago and it was not easy to pull off at all. Recording from the road, I don't like to do it because getting enough isolation is hard… Talent not being available to record from home and same-day, it just really doesn't cut it anymore, not in 2021. Even for small jobs paying < $1K a pop, the business is too competitive now.
So now all these years later seeing COVID-19 having made a lot of people in other industries take a crash course in working from home, and sometimes struggling with it; has been interesting. Even in my industry, that has been a change for some folks and not just actors. I know people in LA, producers and talent alike, who never worked from home pre-pandemic because they do mostly animation and gaming. Yet now, here we all are because the show must go on.
Pros
Pros include variety and sometimes very fun projects, working mostly from home and with and for people all over the world, and good pay if one can book legit work and knows how to be selective, how to and when to negotiate opportunities, defer them to one's representation or just say no. When one has regular work at a living wage, despite being hard and sometimes intense, physically stressful work, it can be quite fulfilling.
Cons
Cons include it being a buyer's market; competitively oversaturated. It's a very, very hard way to try to make a living. For some jobs, one still needs to be based in LA to be able to audition for.
Also, it does keep one on-call and housebound during the work week, sometimes one has to work or at least do auditions on weekends, it's not the easiest thing for work/life balance if one also has a family and it takes time and investment (coaching, marketing, home studio) to get to where one is doing it professionally and has a base of regular clients.