Day in the life of


Utility Arborist – Brandon Buckelew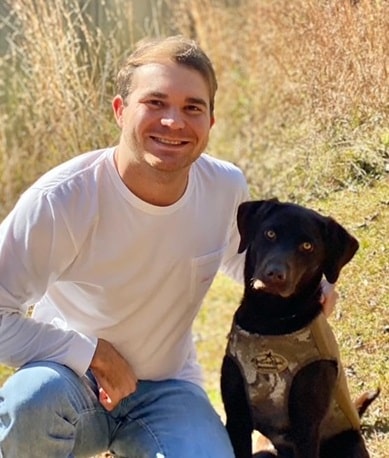 Brandon Buckelew
Utility Arborist
Contract company for Alabama Power
My job as a utility arborist involves ensuring that utility lines remain operational by maintaining vegetation on the right of ways.
A typical day involves patrolling lines to identify what we call "danger trees." These trees include damaged, leaning, and diseased trees along the utility line.
We also use specialized equipment to determine tree height, line height, and distance. This information is used to calculate the risk of a tree falling on one of the large transmission lines (230kV). This is important because these large transmission lines are part of the national grid, and as such, must be protected.
We mark any of the danger trees for removal and have a tree crew come in to remove the trees. This can be whole tree removal via a feller buncher or partial tree removal via topping. Topping trees is often done by helicopter or giraffe machines. Side trimming is often conducted as well.
In addition to the mechanical operations, we are also responsible for talking to landowners if they confront us with any concerns. This gives us the opportunity to discuss their issues and try to get them resolved.
We also work some storms that take place in our area. In the south, hurricanes and tornados are very common occurrences. We work with local utilities to patrol lines and note any damaged or downed lines. A tree crew is then dispatched to remove the debris and a line crew is sent to restore power.
Utility arborists are an important piece of an electric utility's right of way management plan. Having a job like this allows me to work with the public and serve my community.
Pros
We are almost always outside—almost all aspects of the job allow you to be outside working.
Able to serve the community by ensuring that their lights stay on. We try to remove any vegetation threats before a storm is able to knock the trees down onto the line.
Fulfilling job because you can see the impacts of your work. Especially during the storms when power is often lost.
Cons
Storm work can be somewhat unpredictable and you can be called into work last minute.
Brandon Buckelew
Utility Arborist
Contract company for Alabama Power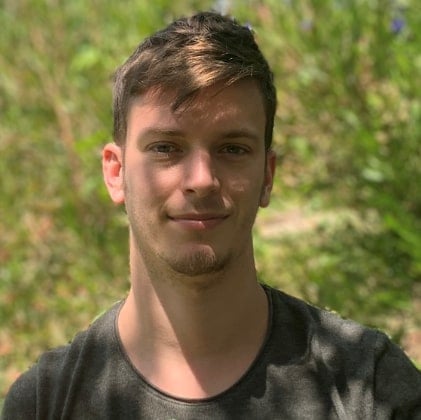 I have more than 10 years of experience working in a nursery. My day typically starts with me watering the plants in the nursery. After that, if there …
Read More
Good communication with the customer is one of the most important aspects of this job. We need to know what they expect and what's important to them. …
Read More
---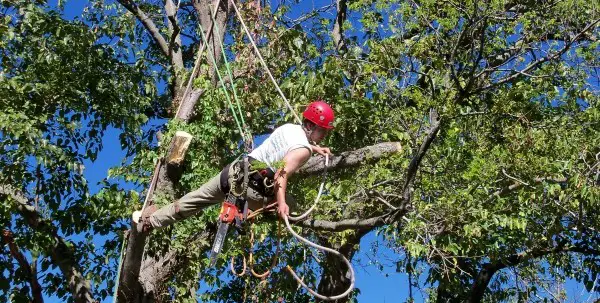 using sophisticated climbing and rigging techniques, cut away dead or excess branches from trees or shrubs to maintain right-of-way for roads, sidewalks, or utilities, or to improve appearance, health, and value of tree. Prune or treat trees or shrubs using handsaws, hand pruners, clippers, and power pruners. Works off the ground in the tree canopy and may use truck-mounted lifts.
Education:
No degree required
Suitable Personality:



The Builder
---