Day in the life of


Ski and Snowboard Instructor – Lorraine Lam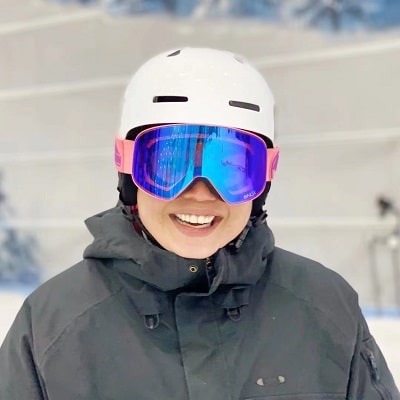 Lorraine Lam
Ski and Snowboard Instructor
Guangzhou Indoor Ski School
I'm the owner of a private ski school and also a ski and snowboard instructor. I've been providing tailor made ski holidays for high end clients for a couple of years now.
I work in outdoor ski resorts in winter and spend my summer time working in different indoor ski resorts.
I usually start my day according to my client's timetable. If they decided to wake up at 10:00 am, I will arrive at their hotel by around 09:00. Just in case they want to head out a bit earlier.
When I arrive at their accommodation, I will talk to their personal assistants first, if the boss is still asleep, I will just go and grab my breakfast and take it slow, But then I will need to take out all of their gear and items before they head out.
I also need to meet their personal assistants and drivers first to set a plan B – in case our boss don't want to head out for skiing at all, or perhaps, some of his friends just decided to do something else, then I need to arrange another staff member to accompany them.
Remember what the clients like is a big thing, for example, one of my clients loves Coke Zero and it was difficult to find one in the ski resort, so the next day, all of us were carrying 2 bottles of Coke Zero around.
Work as a Ski/Snowboarding instructor serving high end clients
When it comes to being a high end ski and snowboarding instructor, it's not just about teaching them skis and snowboarding. It's more like arranging their day in the ski resort for them.
From pick up, arranging lunch and dinner plans, or even arranging some sightseeing activities for them.
Sometimes, our clients are pretty famous, in such a case, how to make sure they will not be filmed or disturbed became the biggest part of our job. If they feel like they are tired and don't want to do any skiing or snowboarding on the day, we need to arrange other activities for them too.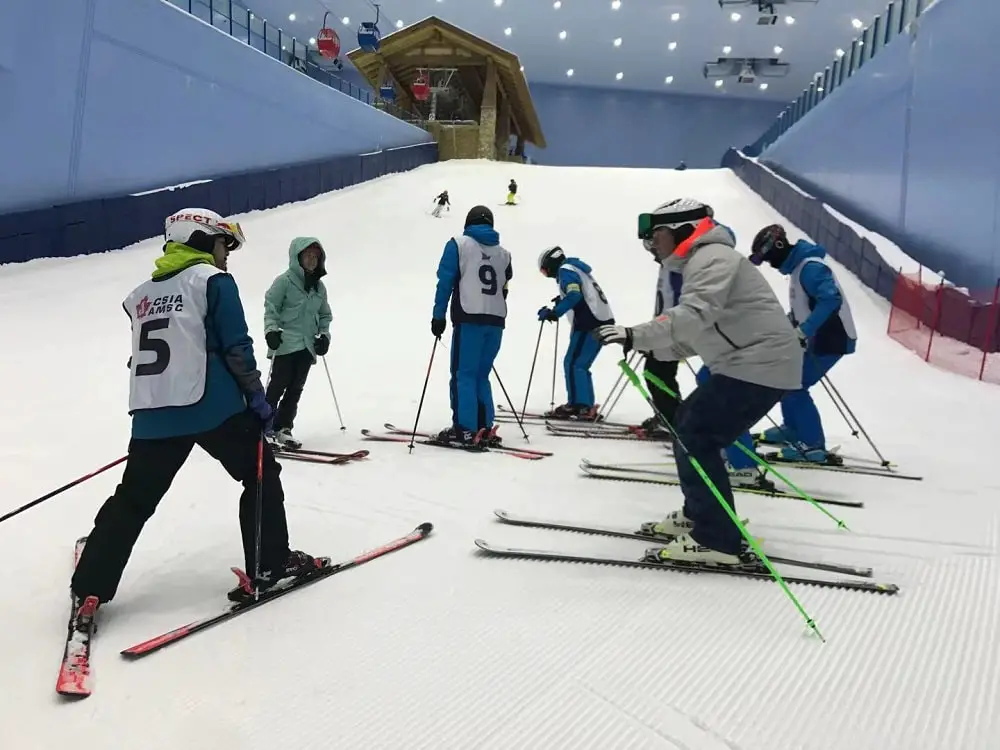 Work as a normal Ski/Snowboarding instructor
However, when it comes to our daily routine, teaching skiing and snowboarding becomes the main job. For a 9:30 lesson, I will arrive at the resort by 9:00, grab my coffee, check the gears, talk to those who went up for the first run, ask them about the situation, then plan my lesson.
When I meet my client, no matter what their levels are, I will check their gears and whether they are wearing the proper winter wear first. This is a very important step, they can't enjoy the mountain if they are not wearing the proper gear and clothing.
Then I will start teaching, not only skiing and snowboarding but also everything related to it, safety tips, what to avoid, etc.
For beginners, the most important part throughout the lessons is to make them happy and learn something so they have an unforgettable experience.
For kids, the most important part is to keep them warm, happy, love the snow, and still learn something. So it's more about taking care of them.
For experts, most of them are hiring a ski and snowboarding instructor because they need a guide of the area (and for sure, they want to learn something too). Then organizing a safe ski tour became our first priority.
Taking videos and photos for them to post on social media is also a big part of our job.
As a ski and snowboarding instructor, this is my timetable:
0700: Wake up
0800: Drive out to ski resort
0830: Arrive at the resort, have a coffee, talk to the folks
0900: Pick up students and begin morning lesson
1200: Lunch
1300: Afternoon lesson
1600: Off! If it's a lesson that requires pick up/drop off service, send the clients home
1630: Gym/some skiing or snowboarding
1800: Chill out/party/bar/dinner with client…
I have to say it's the best job in the world because I love skiing and snowboarding, but then we also need to be prepared for difficult situations.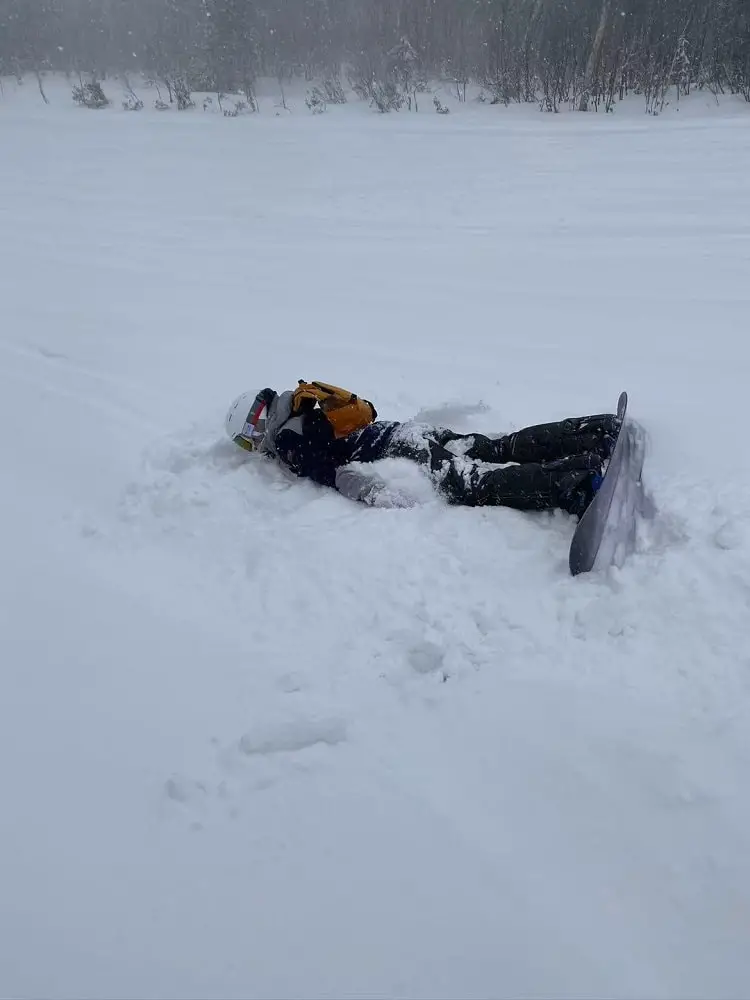 Pros
I get to do my favorite thing: skiing and snowboarding
Learned a lot from our clients and the people who surround them because most of them are very successful
Getting to build up a great relationship with clients, they will trust you a lot if you do a great job
I get to build up my brand name and reputation really quick and they tip a lot!
Cons
It's a very stressful job because you want everything to be perfect for them, however, you are in a ski resort and just a day of strong wind or bad weather can ruin the day. So you need to prepare for plan B, C, D, E…
Your clients may invite you to dinner and drinks if they like you, and most of the time it's a really big party. It's difficult to deal with hangovers the next day.
It's difficult to balance between work and your own ski/snowboarding time. If you are busy, you don't have much time to train your skills, but then if you have a lot of time to ski, you are broke
Sometimes you talk too much and you just want to take a break. We talk a lot at work, so when we are off, we just want to zip our mouth and have a drink. But then sometimes, it may hurt our partners or friend's feelings.
Advice to aspiring Ski and Snowboard Instructors
I believe that it is a good idea for a student to build up good communication skills, an outgoing reliable personality, and critical thinking.
At the end of the day, they will master the skiing/snowboarding skills really quickly if they live on the mountain and work at a ski school.
However, being a great instructor is not just about how good they ride, it's about whether they can teach well and build a connection with their clients.
Also, learn more about sports science, first aids, it would be a bit help if they have some sort of understanding about our body. I would say bringing a personal trainer would be a great help because they understand muscles very well and it helps them to step forward as a great skier or snowboarder.
Tips: Think about what they can do during off seasons, I teach water sports over summer, and I do suggest they do the same too because summer is the worst time for us. Unless they can find another seasonal job, they can't last long.
Lorraine Lam
Ski and Snowboard Instructor
Guangzhou Indoor Ski School