Day in the life of


Product Manager – Tyrone Dougherty
Tyrone Dougherty
Product Manager
Kasada, a provider of bot mitigation technology
What is your work like as a Product Manager?
Like many others, my life's goal is to leave the world better than I found it. One person can only do so much, so you need leverage to make an outsized impact. For me, technology (specifically software) is that leverage.
The most rewarding thing about software is its incredible ability to positively impact people. It feels great to hear that something you've built has improved a person's life. In a business, you need to target a set of people whose lives you wish to improve. Those people are your customers.
Being a Product Manager means that you get to be that "voice of the customer" from start to finish. You start by deeply understanding their needs and then you help the team to work backwards to the solution from there. Your role is to ensure that we're solving the right problems every step of the way.
I find Product Management to be an extremely challenging, wide-ranging, and fulfilling role. The day-to-day can vary considerably so you need to truly understand the product, problem space, customers, and your team, in order to be successful. At Kasada, it particularly helps to have a technical background, since our product is a technical solution for a technical problem.
Your responsibility is to define the final outcome of your product, giving you a significantly larger influence than most roles. This is the outsized impact I love about being a Product Manager.
What are some of your key responsibilities?
As this is a relatively new role, many companies tend to differ on exactly what a Product Manager does and what their official title is. Some companies do it well, others do it poorly. At Kasada, a Product Manager handles making ideas into reality. You are not directly responsible for the implementation or delivery. This is key because it ensures that there is an independent party whose sole responsibility is to ensure that the outcomes really do solve the right problems.
To successfully bring a product from idea to reality, you need to:
Deeply understand the customer and their problems
Weigh the impact of each problem on the customer, and how valuable it would be to solve
Prioritize the total list of problems based on this weighting (the roadmap)
Work with the team to build up their understanding and devise possible solutions
Ensure that you have a clear definition of success
Help the team solve the problem and launch the solution
Measure the success of the solution
These are my responsibilities as a Product Manager.
Whilst this may look like a simple to-do list, the reality is anything but. Each one requires taking many different actions, while continually engaging internal and external stakeholders. Each of these stakeholders may have conflicting opinions on what the truth is. It's your job to sift through the opinions and find the facts.
The vast majority of your work goes into two things: understanding the problem and communicating this to others. If you lack a deep understanding, or your communication isn't up to scratch, then it's likely you'll end up with a solution that doesn't solve the problem at all!
As a first timer in the job, it's been a huge learning process for me. Things that you think are going to work often don't, and you always need to be looking for ways to improve. A key learning of mine is that it's important to spend time simplifying the issues at hand as much as possible to avoid miscommunications.
What does your typical day look like?
My days are varied but consistently busy. It depends on where the teams are at with the current roadmap and what problems come up from the customer.
If a team is about to start a new item on the roadmap, it's my job to give them the context they need to make informed decisions. When they've got solutions, it's my job to help evaluate whether we're solving the right problems.
If a customer experiences an issue, it's my job to find out everything I can. What is the problem? How important is it? Where does it fit in with all our other problems?
If someone comes up with an idea, it's my job to figure out if it's a good one or not.
This takes up much more effort than you'd think. Your toolset is meetings and content that you generate. Alongside other Product Managers, you end up building a huge library of content that outlines all of your research, refined problems, sets of requirements, and more that can be easily shared with others. This helps align the team now and into the future.
What are the pros and cons of the job?
Product Management is overall a great role with a huge impact on the success of any given company. That said, if you're interested in trying out the role there are a few things to consider:
Pros
People: If you like people, then I've got great news for you. You'll need to talk to people of all backgrounds, figure out a way to translate between them, and ensure you get the best possible outcome. Building strong relationships is a key part of the job.
Impact: You're involved in every part of the journey, and what you say goes when it comes to what is built. Choose the right problems, give the right context, and you will be a huge part of the reason the product was successful.
Freedom and Responsibility: As an individual contributor, you have a huge amount of freedom. You'll choose how you run your day and how you achieve your goals. That freedom, however, comes with the responsibility to produce a successful product, so you need to make sure your efforts are effective.
Transferable Skillsets: Product Management gives you exposure to many different skillsets. Adding to that, each company has its own problem space to learn. If you're successful at Product Management, you can take what you've learned to have an outsized impact in many other roles and organizations.
Cons
Effort Required to Communicate: This was one of my biggest learnings in the role. It takes a long time, and a variety of mediums to communicate problems to others. I often have to create blogs, technical requirements docs, presentations, FAQs, and field the same questions over and over in order to communicate an idea. This can be tiring, but over time I've learned the key is to build reusable and shareable content to avoid repeating yourself.
Lack of Direct Control: You are responsible for the what, but not the how. Coming from a Software Engineering background, I often find this tough because it's ultimately the Engineering team's responsibility to figure out the implementation – and not yours. In addition, you're not responsible for the people on the teams, so you have to rely on others to pull the right strings.
Can't Make Everyone Happy: This role is often misunderstood, and frustrations can run high when problems aren't solved fast enough for some stakeholders. Something you have to accept is that no matter what, you cannot make everyone happy – and you shouldn't try to. I've found transparency and honesty to be key here.
Tyrone Dougherty
Product Manager
Kasada, a provider of bot mitigation technology
---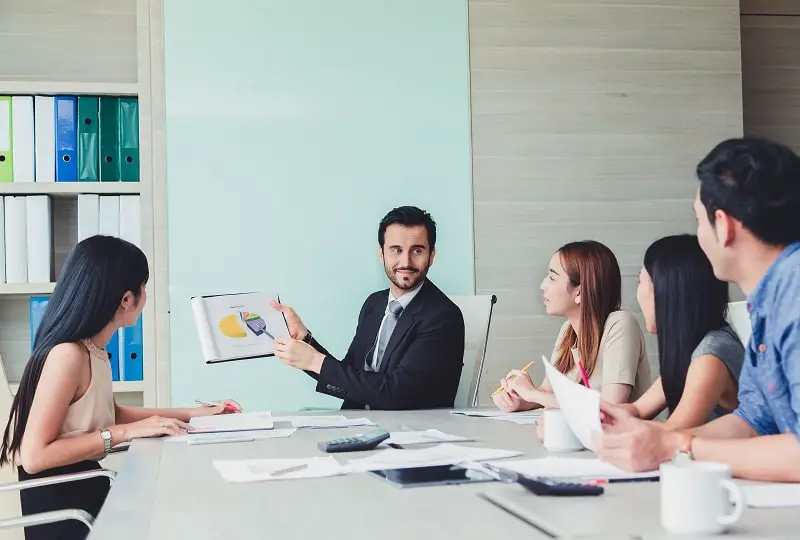 Product managers do a lot of research and help to coordinate many things that go into developing products. They have a variety of different responsibilities.
Suitable Personality:



The Leader
---