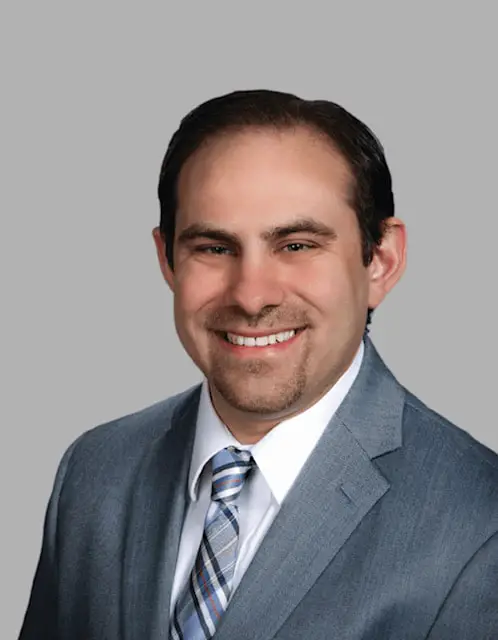 As a nephrologist, we see patients in many different settings.
Office
In the office, we see patients that have chronic conditions such as hypertension, diabetes, chronic kidney disease in various stages, or electrolyte derangements. We check your vitals first: BP, pulse, and weight. Then you see me and often a medical student. We do an examination listen to heart, lungs, and check for swelling. We talk about the blood pressure, diet, medications, and make adjustments to the plan. The patient checks out and will often be seen at a follow up visit perhaps in 3-4 months. We write a brief note and see the next patient.
Dialysis unit
In the dialysis unit, we see patients while they are on the dialysis machine. They have needles in the arm (a fistula) and the blood is being cleaned through the filter hooked up to a larger machine. We go over the blood work from the previous month along with diet, medications, and other issues that may crop up such as transportation problems or getting placed on the transplant list. We type a brief note and see the next patient.
Once a month we see our home dialysis patients. They are not hooked up to a machine nor do they have needles in the arm. Mostly these are peritoneal dialysis (PD) patients. They do dialysis via a cycler machine which moves fluid in and out through a port in the abdomen at night while they sleep. We go over lab work, blood pressure, talk diet, weight and make sure the PD is working well and there are no issues with the machine. We write a brief note and see the next patient. Mostly a PD nurse is with us to help. The patients also see a social worker and dietician to stay on track.
Hospital
The hospital is a bit different, we round on patients in various parts of the facility. Some are dialysis patients there for routine care such as a surgical intervention or a planned cardiac cath. Many, however, are in the hospital with acute and sometimes life threatening conditions. We get called to help when the kidneys, blood pressure, or electrolytes go awry. We chart review, examine, discuss, and change management on a daily basis on each patient. We see folks in all sorts of settings including those in the ICU on ventilators and those on the medical and surgical floor. The medical student is with me and we discuss the cases as we see them.
What does my typical day look like?
630: Wake up, work out, shower, etc out the door by 745.
815: Meet my medical student at the dialysis unit. Round on the dialysis patients talking to each one on the machine, checking labs and vitals answering questions, and giving refill Rx.
1000: Off to the office for patients. Helping folks with CKD, Diabetes, and Hypertension. Eat lunch with a drug rep telling me all the benefits of a new anemia drug on the horizon, I'm skeptical. Back now to see the 2nd shift at the dialysis unit. 2 no shows, very concerning because without dialysis they could die. We decide to send the police for a wellness check on both. Finish up and head back to the office for a few more patient visits.
1600: At 4, I have a phone call, while driving home, to discuss dialysis issues at the hospital as the medical director of dialysis.
1700: Home by 5, but on call. Just enough time to eat dinner before being called in for a patient whose potassium is so high it may kill them. Rush now to the hospital to see him and get the RN to place a urinary catheter, as I suspected obstruction. Thankfully lots of urine pours out into the bag, he will be ok without emergent dialysis. Finish the note and drive home. My 4 year olds asleep, I missed the bedtime story. Hang with my wife watch our favorite show on Hulu before dozing off.
Pros
I love being a Nephrologist. It's complicated and challenging which keeps me interested and always trying to learn and grow. It's quite rewarding to help folks in all 3 aspects of care improve their health and navigate the system. I love to educate the younger generation of doctors and learn a lot from having them around. We are a private group and the business of medicine, having employees paying rents and mortgages, setting up retirement accounts and benefits for ourselves and our employees is very rewarding and exciting as well. We get to be a part of the community and evolve as a practice.
Cons
It's hard to work long hours, driving a lot, and missing time with family. It's also tough to drive as much as we do and be pulled in so many directions. The healthcare system has gotten more complicated and onerous in terms of documentation and hoops to jump through to get things done. Being on call frequently can become tiresome and missing time with family is a stressor. There is a lot of pressure of course to do your best for each patient each time and mistakes can be costly. We see very sick people who may not make it and often have very difficult conversations with families. Dialysis patients are often quite sick and complex with lots of conditions to manage, making that part of the job quite difficult and stressful.
Barry Gorlitsky, MD
Board Certified Nephrology, Internal Medicine, and a Certified Hypertension Specialist
Co-Founder and CEO KidneyAide
Professor of Nephrology VCOM Carolinas
Managing Partner Carolina Nephrology
Our BLS (basic life support), CPR/First Aid class starts at 9 am. From 9am-1pm we teach our class. We use manakins, mouth guards and with the help of …
Read More
Southern Ohio Medical Center
My main area of expertise is performing endoscopic procedures. I have only one office day per week, on Wednesdays. On the other days of the week, I st …
Read More
My job designation involved doing tasks such as covering topics and stories that are all about fashion. It wasn't enough to have a good background in …
Read More
I'm a wardrobe stylist. I have worked in fashion for over 5 years and I started my styling career once I moved to Los Angeles. I have assisted on majo …
Read More
I am Michaela Leitz a professional fashion stylist & image consultant who is empowering plus-size women through styling with my brand Michaela Lei …
Read More
I am an Orthopedic/ Trauma Nurse. My typical night looks like this: Busy. I work the night shift from 7pm – 7am. We get a lot of admissions on nights. …
Read More