Day in the life of


General Manager – Dace Lace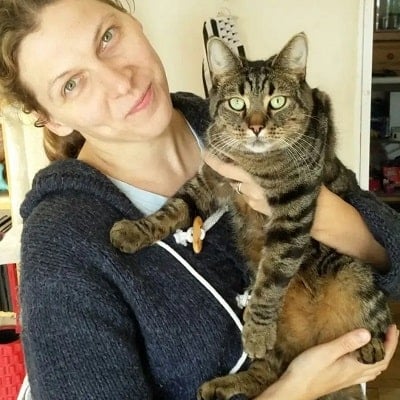 Dace Lace
General Manager
BaxterStorey
My name is Dace Lace. I have studied Hospitality Management and worked in the hospitality industry all my life. Starting from Kitchen Porter to General Manager in BaxterStorey, one of the biggest contract catering businesses in the UK.
The hospitality industry is vast when talking about tasks. Depending on the position you find yourself in. I will focus on my manager years in the Contract Catering field.
5 – 6 am
Getting up early. Very early I wake up at 5 am and get there at around 6 am. This is one rule that you have to follow in the hospitality industry. You have to grasp the day from before breakfast time, as all the details have to be right.
7 – 8 am
Arrive at the restaurant early and ensure operational management. If any issues are there, they have to get them resolved quickly. Sometimes there can be a problem with one of the chefs, or one of the members of the staff who is going to be late or not coming, so you have to troubleshoot and call the agency to hire someone for the day to cover. Sometimes there could be a problem with the facilities that warn you to jeopardize the day, so you have to call the facilities manager depending on how big the problem is.
Staff members know what to do since they arrive at the restaurant, the cafe, or the shop, (we used to have three accounts) but it is my duty, and good practice for the staff, to have a brief at 8 am. During the brief, we discuss the plan for the day, if there are any changes or anything special to know about the rota, particularities about the food we will be serving, etc. The main chef will be talking about what will be on the menu for the breakfast, things to consider, portions sizes to serve, possible allergens in the food ingredients, at what time to take the food out, etc. Also, the supervisor will talk about how to charge the food in the till, specials, etc. She would be in charge of doing the rotas of what positions the General Assistants should be in.
9 – 9:30 am
Department meetings with supervisors, chefs, and department managers. Discuss what is happening in each department in the day. Help needed from other departments. Any news, staff needed. If there was an event the day before, was all great. Then I normally have a meeting with the client to discuss feedback. There might be more than one client, depending on how big is the contract. The client in this case will be the person in charge of assigning the resources for hospitality from the business we are holding the contract with. Example: BaxterStorey, the catering company I work for, used to manage the catering and hospitality contract for Bupa in the Head office. The client is the person appointed from Bupa in charge of linking between them and BaxterStorey, making sure that the contract is being honored properly.
This part needs a strong personal relationship – talking honestly about successes and failures.
Rough meeting minutes:
Greetings
What is planned for the day- specials, selling targets
Brief on yesterday- any issues, what could have gone better, how to avoid it for next time
Maintenance- any issues where a specialist is needed
Staff issues
These meetings would commence with the Client and my Operations Manager once monthly and Quarterly review. Normally the items on agenda are similar to the daily catch-up meeting. But stronger dig in financial, training needs, food innovations, how to move forward, new ideas to bring to the business.
9:30 – 11 am
Office work: Answering emails and phone-queries regard cake orders, party planning and quoting for retiring employee, client needing financial background, other sites might need a hand (borrowing crockery for an event) or asking if one of your staff could help out today as their barista has not cone to work.
Supplier meetings: Choosing what to sell, will your customers like the product, tasting event for the building.
Menu: Collaborated with a chef with seasonal trends and great choices so your customers do not choose to bring their own lunch to work, go to a supermarket or High street for a lunch deal.
11:30 am – 2 pm
Lunch service: Brief with the chef- dishes, making, allergens, what to sell, a reminder to upsell. During lunch be visible, manage the floor, see that all food on display is full, counters clean. Greet customers and help with food choices and allergy inquiries.
2 – 2:30pm
Staff lunchtime
2:30 – 3:30 pm
Cash up the tills, daily banking
Prep for next day- agency needs, orders
Last check on emails
Lock-up safe, doors
Say goodbye to staff and security
I provide instructions to my staff multiple times a day on how to do things
There are several operational meetings in a day and also with the senior management in some cases.
It requires a great amount of patience, wonderful communication, and interpersonal skills, and warm hospitality behavior.
Internal and External food and Health and Safety audits annually- this is a big deal as the place can be fined and/ or closed if the score is not good enough.
Pros
The hospitality industry is great as you can find working hours suitable to your lifestyle
Contract catering especially- no weekend or Bank Holiday work
There is always food and included in your wages- no need to bring from home or buy in a supermarket
Being in charge of the project from idea to execution
Managing Team if you have a great team, this can turn in CON if a wrong team balance is at play.
Can attend catering Expos, Galas and events- We know how to throw one.
Expenses account for research- go see your competition, taste it and bring back ideas
Christmas staff party- client organized with Photo Booth, entertainment, food, and drinks
As a catering company, more sites around- can seek advice, help, and support from other managers
Bonus schemes: performance-based- Finances, Internal and External audits and scores, Ideas, and Innovation
Training for the job is included, just need the right attitude, personal growth encouraged.
Cons
Most time on legs- when short in staff or special event nights
Chefs think they are the center of the world
Low wages KP and General Assistants.
Stress- this can escalate and build up quickly, especially with demanding clients
Work-life balance- sometimes difficult to disconnect after work
Dace Lace
General Manager
BaxterStorey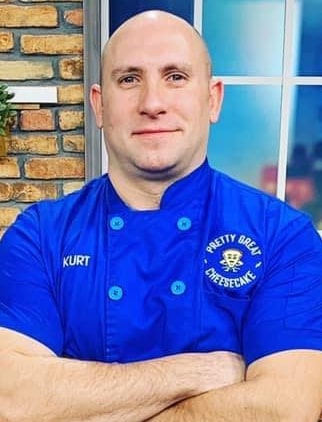 I'm the Founder & Owner of Pretty Great Cheesecake, aka Cheesecake Baker Extraordinaire. My typical day There isn't a day that is the same as the …
Read More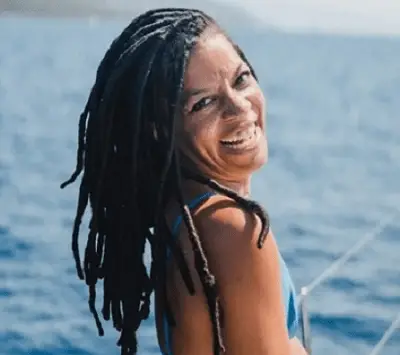 The Yacht Week and The Bucketlust
I worked as a hostess for sailing charters for The Yacht Week and The Bucketlust. My key responsibility as a host is to ensure my guests have the best …
Read More
---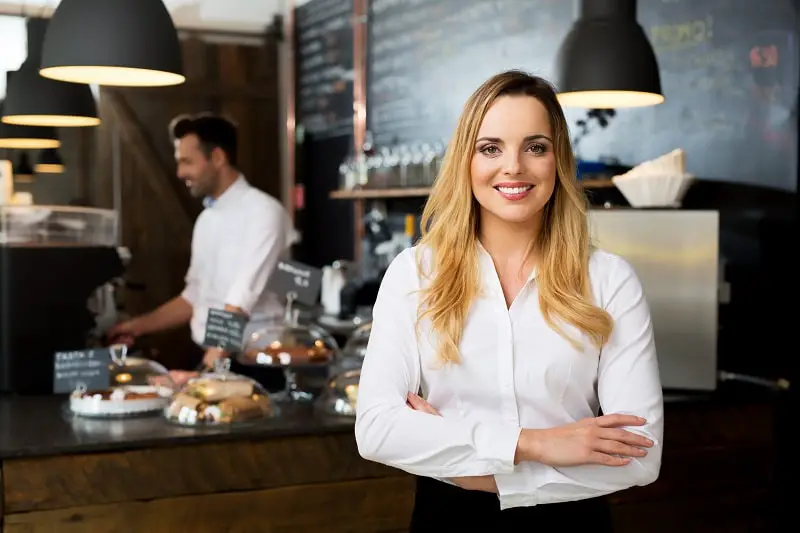 plan, direct, or coordinate activities of an organization or department that serves food and beverages.
Education:
No degree required
Suitable Personality:



The Leader
---