Day in the life of


Community Manager – Ami Defesche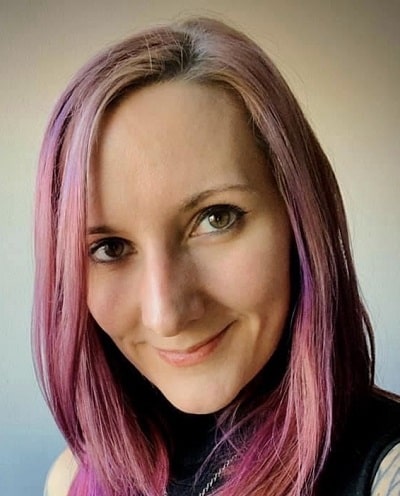 Ami Defesche
Community Manager
Spacetime Studios
I was the Community Manager for Spacetime Studios, an indie mobile game studio based in Austin, TX. My main goal as Community Manager was to connect and engage with our players and build a relationship between us (the studio) and them.
My day consisted of:
Reading and moderating our community forums. Literally, talking to our players to learn what they want in our games, addressing bug reports and balance issues, etc.
Managing and creating content for our social media, including regular streams on Twitch, filming videos for YouTube, designing posts for Facebook/Twitter.
Building engagement activities for our players such as contests, game tournaments, and meetups at conventions.
Finally, working with the developers to implement feedback and player preferences into our games. I would meet with them every week to discuss what our players were talking about, any bugs or issues, and ideas for game improvement, so they could take them into consideration for future releases.
There was a fair amount of fun extra work too. Getting to playtest new releases, even getting to jump in on some voice acting at one point. I got to wear a lot of hats!
Pros
Pros are, of course, that the job was so much fun and different every day. We were all in the game industry because we're kids at heart who love having fun and creating fun experiences for other people.
I literally got to tell people that I played games and talked to other gamers for a living.
Getting to go to gaming conventions, streaming on Twitch, etc. They're all things that many people spend time and money to do, but for me, it was all part of the job description. It was a dream come true.
Cons
The only con I can think of is that the gaming industry is notoriously volatile. When a new release doesn't perform well or revenue dips, layoffs can be common. So, job security is never guaranteed. But the community is very tight-knit and people look out for their own, so once you have a foot in the door, as long as you're doing good work, you're likely to land somewhere great regardless.
The hours can be unpredictable at times too. This wasn't common at my studio, but it can be. When something breaks or a release needs to happen by a certain date, sometimes you need to be "on" at odd hours or put in extra hours to make it happen.
Ami Defesche
Community Manager
Spacetime Studios
---
Community Managers take on multiple roles within an organization, being directly involved in social media, public relations, content creation, and event planning. They act as a liaison between the organization and the public.
Education:
Bachelor's degree
Suitable Personality:



The Helper
---